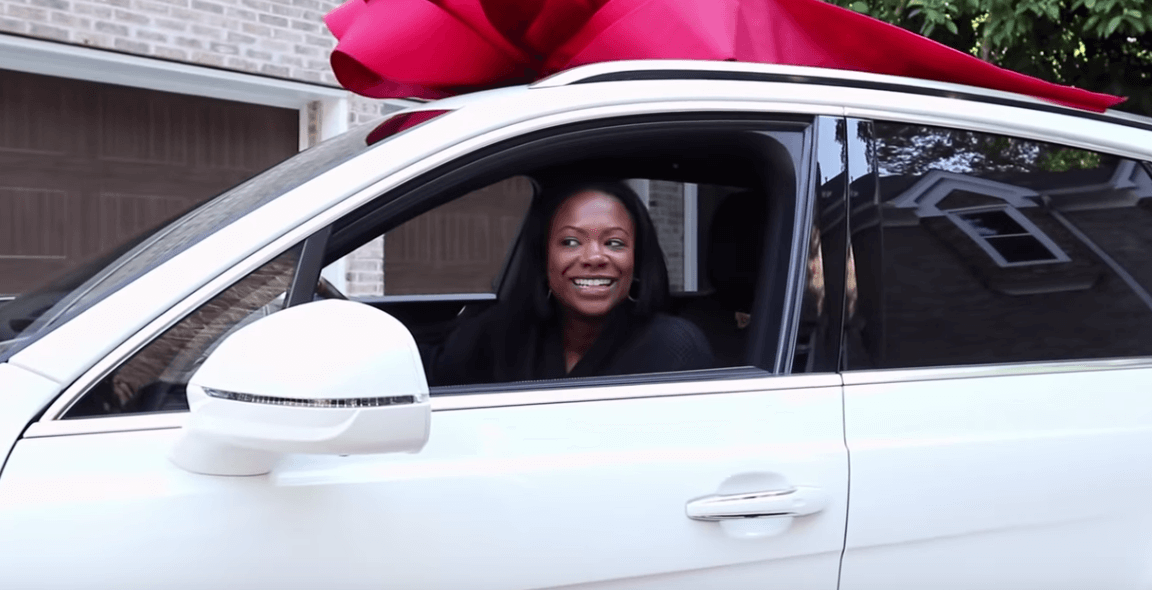 Kandi Burruss turns 42 on May 17th and was surprised with an extravagant gift from her husband, Todd Tucker.
The Real Housewives of Atlanta star posted a video of her birthday surprise on Youtube.
As fans know, the entrepreneur is earning major coins and serves as the primary breadwinner in her family. Her husband, Todd Tucker, treated his wife to the luxury SUV that values at $200,000. 
"I went and got my wife a car because she won't treat herself," Todd shared in an Instagram video. "She wants one, but don't know which one, [and] didn't really want to spend the money. She'd rather invest it in something else, which is totally the way we roll. But sometimes you gotta treat yourself! I wanted her to smile and be surprised this birthday, so I went and got her a truck."
Share your thoughts on Todd Tucker using Kandi Burruss' money to gift his wife a $200K SUV. Sound off below!
"Like" us on Facebook  "Follow" us on Twitter and on Instagram