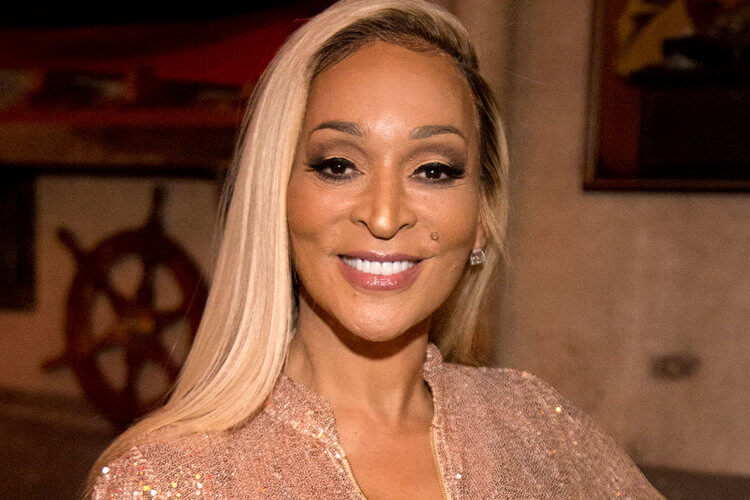 A new season of The Real Housewives of Potomac kicked off last Sunday, and fan-favorite Karen Huger, is baaaack with renewed energy and her own fragrance, aptly named La'Dame.
The Grand Dame is making her royal return to high society Potomac in season 4.
The author, entrepreneur and mom of two moved from Potomac, Maryland to Great Falls, Virginia in season two to be closer to her ailing parents.
"I moved to Great Falls [in Virginia] for my parents," she told Page Six. "Both of them were suffering from Alzheimer's and dementia and are now deceased."
The Real Housewives of Potomac star's mother passed in November of 2017, while her father passed away last July. As fans know, Karen's co-stars blamed the move on her husband Ray Huger's finances.
"Ray was such a great husband supporting me during that very painful time," she said.
"It's time to close that chapter and move on," she continued. "I am house hunting in Potomac, of course returning to 20854 [area code] makes sense, that's where our friends, family and loved ones are."
But as the saying goes, from the ashes a phoenix will rise — and the Grand Dame of Potomac turned her pain into passion — making her mark on the beauty industry. In December 2018, she launched her hotly debated perfume, La'Dame Fragrance.
Karen Huger wants you to give the gift of La'Dame Fragrance this mother's day and she's hosting an event at Bloomingdale's this Saturday.
Congratulations Karen Huger! Fans in the Tysons Corner, Virginia and surrounding areas — join the Real Housewives of Potomac star Saturday, May 11, for the La'Dame Fragrance pop-up event, at Bloomingdale's.
The Real Housewives of Potomac airs Sunday nights, at 8:00 p.m. ET, on Bravo.
"Like" us on Facebook  "Follow" us on Twitter and on Instagram