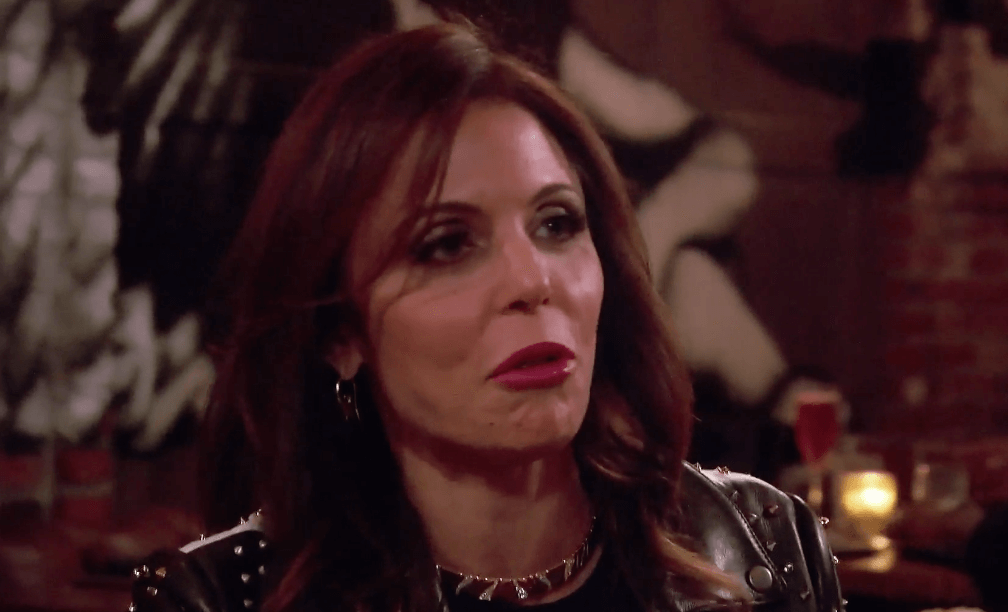 It's Halloween on the Real Housewives of New York, and Luann de Lesseps is set to perform at an insanity themed bash. The ladies are busy getting spooky-skanky, and Sonja Morgan can't wait to get drunk and jump Bethenny Frankel's bones. Bethenny is masquerading as a senior Victoria's Secret angel, breaking up the naughty nurse theme.
Luann is stepping up her game with some choreographed dance moves, and Bravo features a flashback peek at a low energy rehearsal. The ladies begin to arrive, and Barbara Kavovit is rocking out as scary Slash, and Dorinda Medley is a glittery ghoul. Bethenny is impressed that Luann can stay sober in such a booze soaked environment, and John is impressed by Bethenny's skimpy costume.
Sonja joins the group from backstage, and the ladies pass the time by giggling and swapping compliments. Ramona Singer is a no-show, and Bethenny is bugged that Luann won't deliver a pre-show greeting. Meanwhile, Luann is shuffling through her number backstage, giving us all a preview of her slo-mo shimmy. Luann is a half hour late, and the ladies don't appreciate her backstage diva act. Bethenny decides to bounce, to relieve her babysitter. 
Luann takes the stage and delivers a bangin' rerun performance, and Dorinda Medley has to admit that Lu has that two hit wonder it-factor. Luann admits that she's no J-Lo, but the crowd loves her anyway. Tinsley can't wait to bolt, and Luann soon learns of Bethenny's early exit and Ramona's hard pass. Luann shades Bethenny for running home to her slumbering daughter, and Dorinda just hopes that her faithful support will score a few brownie points with the star of the show.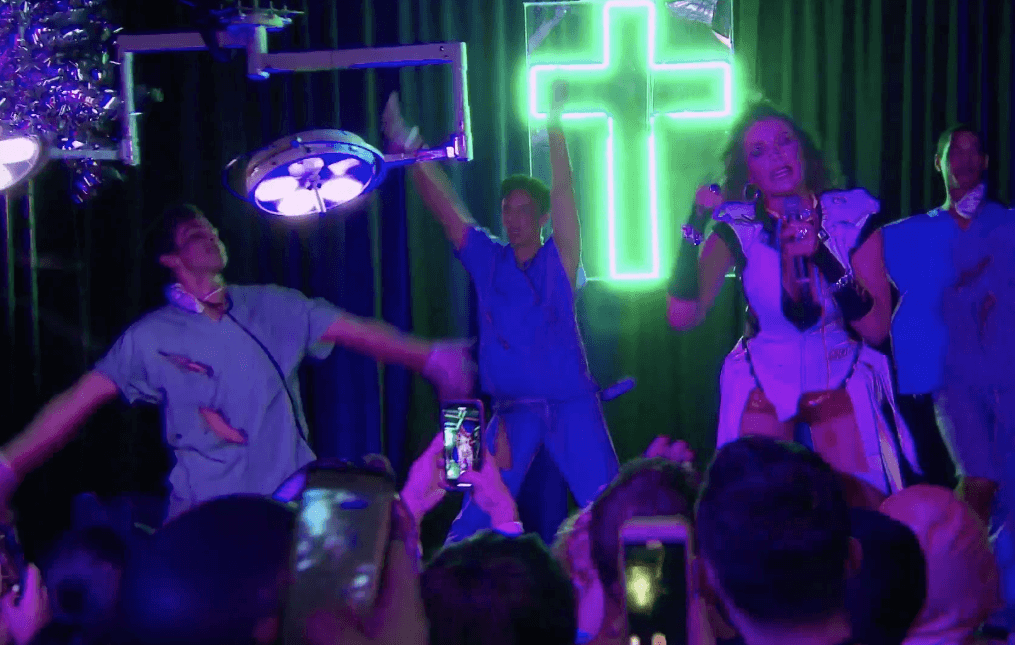 We shift gears, and join Tinsley and Dale in Tinsley's place, for a Big Apple Circus debriefing. We watch Tinsley gift Luann with some epic mugshot coasters, before the convo shifts to Tinsley's three ring crash. Tinsley acknowledges her bigtop crackup, before the waterworks kick back in in. Tinsley is sad to be alone and bow-less, and is frustrated by her empty uterus. The duo agrees that they will even accept Sonja's castoffs, revealing a stunning new level of desperation.
Next up is a meeting between Ramona, Sonja, Dorinda and a few others, who are gathering to plan a charity event. Ramona attracts the younger generation like flies, and that's how she connected with child molestation victim, Bridie. Bridie heads a budding charity, and wants to use her story to raise awareness. Bridie shares about her experience, and Ramona promises to use her ageless influence to highlight her cause. Ramona keeps botching her hip young friend's name and Sonja throws in a bonus blooper, foreshadowing a rough road ahead.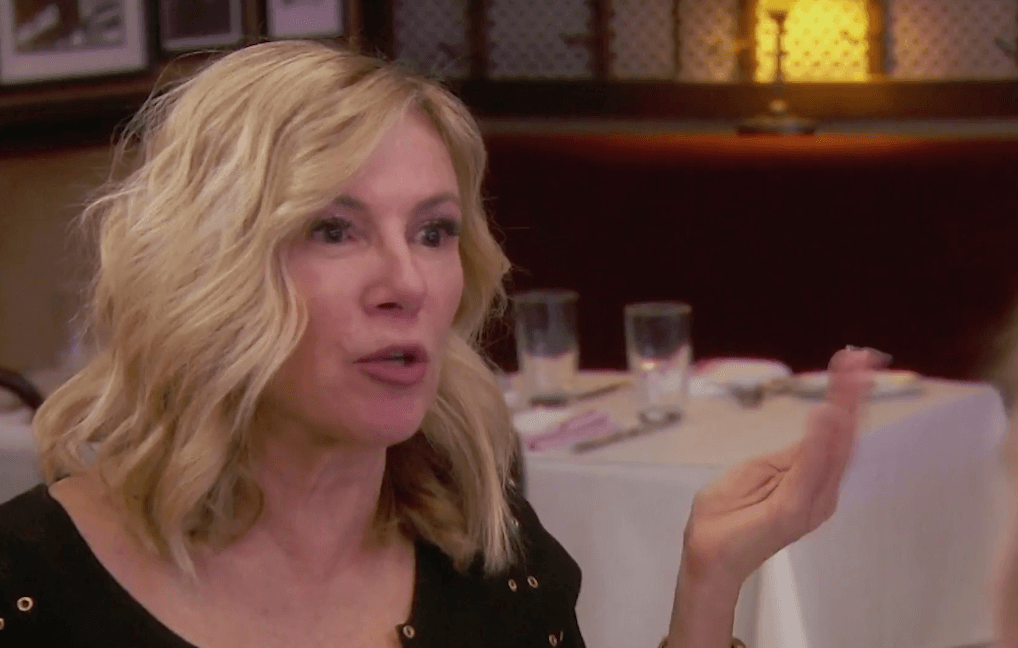 We get our first good look at Dorinda's new place, and John drops in to check it out. The apartment is fresh and cute, and Dorinda's beau approves. Dorinda makes it clear that she will maintain her bachelorette lifestyle, despite John's pushy heavy breathing.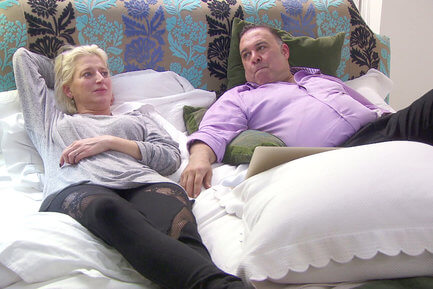 Four of the ladies gather for dinner, and the conversation soon turns to Luann's Halloween bash. Bethenny slams Lu for dissing her costume as  "over the top," not model hot. Bethenny isn't a fan of Luann's "shiny insults," and Bravo proves her point by delivering a flashback reel of Lu's snarkiest hits. The ladies agree that Luann loves to throw shade, so Dorinda tattles about Luann's jab at Bethenny's vanishing act. Luann wondered why her friend would choose her child over sharing in her cabaret glory — shooting another snark dart at Bethenny. Her bruised rehab advocate is not pleased — and is keeping score.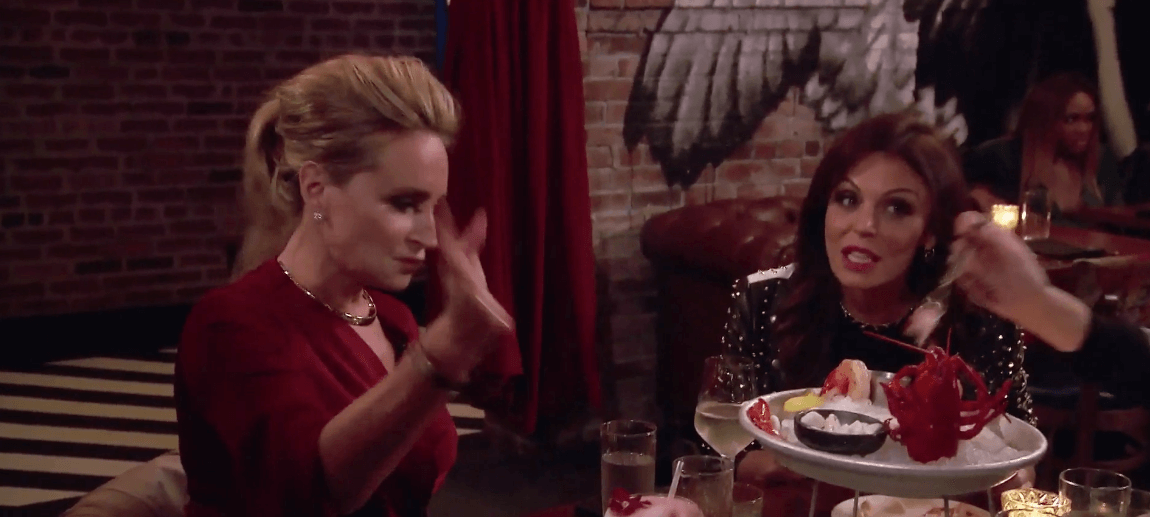 Over at Dorinda's old place, a possessed scarecrow is relocated before Dorinda shares that the apartment holds lots of sad memories. She hopes that Hannah will meet a man and birth babies in the home, but Hannah squashes her mother's dream when she reveals that she holds seething hatred for the apartment. Dorinda and Hannah rewind the bad old times, and it's clear that Dorinda's decision to move was a healthy one.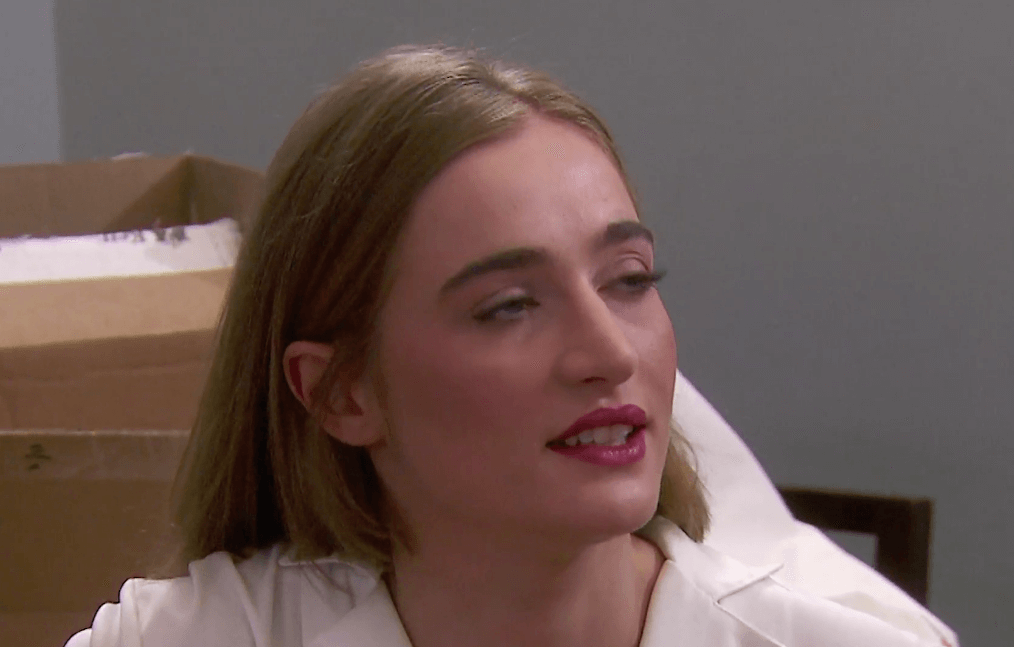 It's the night of the charity event, and Ramona is nervous and excited. Ramona is proud of her hard work, but Bethenny, who's decked out like a rubberized tramp for the Victoria's Secret Fashion Show, will not attend. The other ladies arrive at the fundraiser, and Ramona begins to bray about Bethenny's absence. Meanwhile, Bethenny is floating on a faux runway cloud, while Luann defends her Halloween diva act. Jaws-like music accompanies Harry Dubiin's entrance, and Bravo reminds viewers of good-time Harry's sleazy antics. Ramona gets blasted as a no-show hypocrite, so  she points out that a man-hunting schedule can be demanding.
Luann declares that the ladies are headed upstate to check out her round house — and Ramona informs the group that they aren't invited to her exclusive birthday celebration. She suggests a second déclassé party in Luann's nest, before Bravo cameras expose Ramona shooting down the chance to include Sonja in her fancy birthday lunch. Dorinda is furious that they were all left off the ritzy guest list, but Ramona is unconcerned. Ramona and Harry flirt over Luann's donated diamonds, and Harry's naughty smirk is happy to be back in the spotlight.
Ramona clumsily introduces Bridie and tries to deliver a sincere speech, but Sonja rudely interrupts. Dorinda isn't far behind, and things take an even more cringeworthy turn when she butts into Bridie's victim story. Sonja cackles in the background, Dorinda won't shut up, and the spectacle is horrifying. Ramona's guest of honor is visibly uncomfortable, and Ramona is mortified — as is the viewing audience. The women gasp and chatter about the public debacle, before the episode mercifully ends.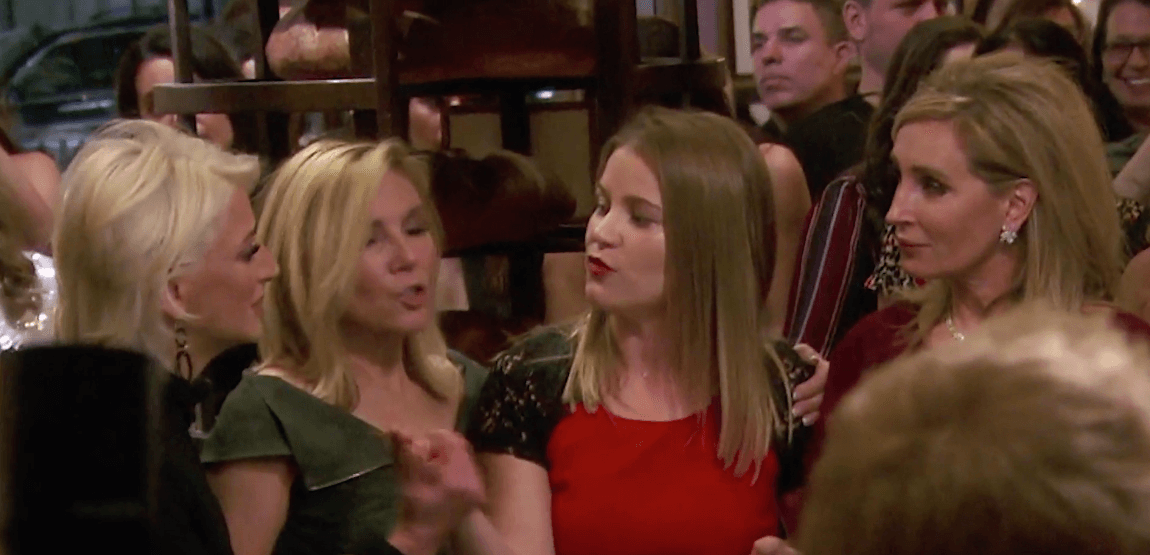 Next week, on the Real Housewives of New York, the cast travels to Luann's circular sanctuary.
"Like" us on Facebook "Follow" us on Twitter and on Instagram