Vanderpump Rules
John Sessa Blasts Ariana Madix For Making 'Disrespectful' Comments About Lisa Vanderpump!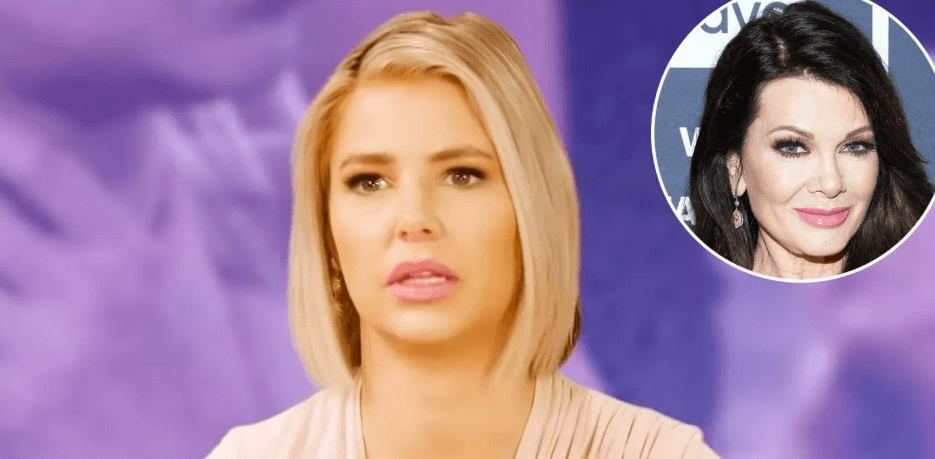 Ariana Madix confronted Lisa Vanderpump on the Season 7 finale of Vanderpump Rules — expressing frustration over the boss lady's comments calling Tom Schwartz and Tom Sandoval careless for going on vacation soon after opening their new restaurant, TomTom.
RELATED: Dorit Kemsley Exposed For Delivering 'Vanderpump Dog' To Kill Shelter & Lying About PK's Dog Bite!
After the episode aired, Ariana Madix shared her thoughts on her exchange with the British restauranteur on the Vanderpump Rules After Show, and labels Lisa Vanderpump as "vindictive."
"Literally as the words were coming out of my mouth, I realized that it was a completely pointless endeavor," Ariana said. "She'll never take what I'm saying seriously; I'll always be her minion. What is the point? All I'm going to do is make her mad. She'll get vindictive; she'll try to get back at me for having this opinion and these concerns, so, you know what, screw it. I'll just go back to my f–king corner and stay out of it and live my life."
Dr. John Sessa, executive director of Vanderpump Dogs, came to Lisa Vanderpump's defense and slammed Ariana Madix's Vanderpump Rules After Show comments. "How disrespectful and disloyal @ariana2525 to @LisaVanderpump – someone who has given you a job for eight years and countless opportunities. Enjoy your new $2M home," Sessa tweeted on May 5.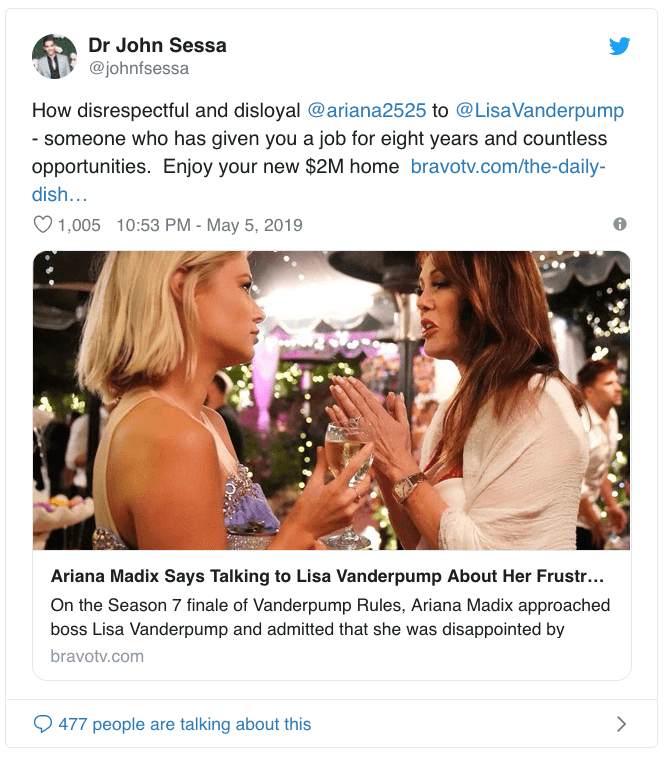 Ariana was not done throwing jabs at Vanderpump, "She can do no wrong in anyone's eyes and so it's really hard to have a difference of opinion with her," Ariana added. 
Press play below to watch Ariana make more unflattering remarks about Vanderpump.
Share your thoughts on Ariana Madix's comments about Lisa Vanderpump and John Sessa's stern clap back. Sound off below!
"Like" us on Facebook "Follow" us on Twitter and on Instagram