Vanderpump Rules
James Kennedy Sides With 50 Cent In Randall Emmett Feud & Shades Lala Kent!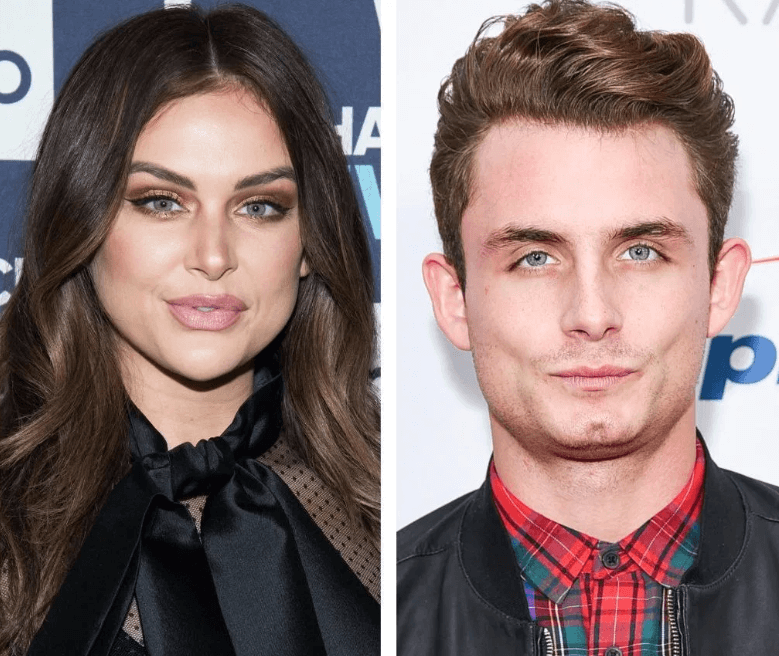 James Kennedy threw some major shade at his Vanderpump Rules co-star, Lala Kent after she and fiancé Randall Emmett feuded with 50 Cent.
James posted a photo of Lala wearing a raggedy knock off of a designer gown next to the original dress, "When you order online vs when it arrives," the DJ shadily captioned his Instagram post.
James also included a caption, referencing Lala and Randall's recent explosive online battle with rapper 50 Cent, "imma put this right here…..fofty said leave it. #fofmate."
https://www.instagram.com/p/BxFFN35FgpZ/
As reported, Hollywood producer Randall Emmett and 50 Cent got into a nasty social media war that erupted on April 26. 
Kent attacked 50 Cent in the comments: "She swears she's a thug from south side Jamaica queens & she's up in here watching Bravo. Someone has forgotten where they come from. Coming for me on the gram!? I smell fish coming from fifty's direction. Vanderpump Rules airs Monday's at 9/8C, only by @bravotv. I got the strap."
Emmett was given a 48-hour deadline to repay a $1 million loan in full to the rapper.
After 50 Cent issued many threats, Randall end up in the hospital for chest pain but ultimately delivered the million via wire transfer on Monday — and the rapper decided he's going to stop humiliating Emmett on social media.
Lala Kent and James Kennedy were once pals and even had s*x but she moved onto to Randall and ended her friendship with James when he became the target of bullying by her Vanderpump Rules co-stars.
Lala has said they're not friends anymore, either: "James betrayed my trust. When [Randall] and I were at Coachella, James has the audacity to say, 'Come on, we all know each other inside and out, if you know what I mean,' and I just wanted to vomit. Rand was absolutely not okay with it and it was time for me to say, 'You know what, you don't even deserve my friendship anymore.'"
Lala Kent and Randall Emmett are set to wed on April 18, 2020.
"Like" us on Facebook  "Follow" us on Twitter and on Instagram