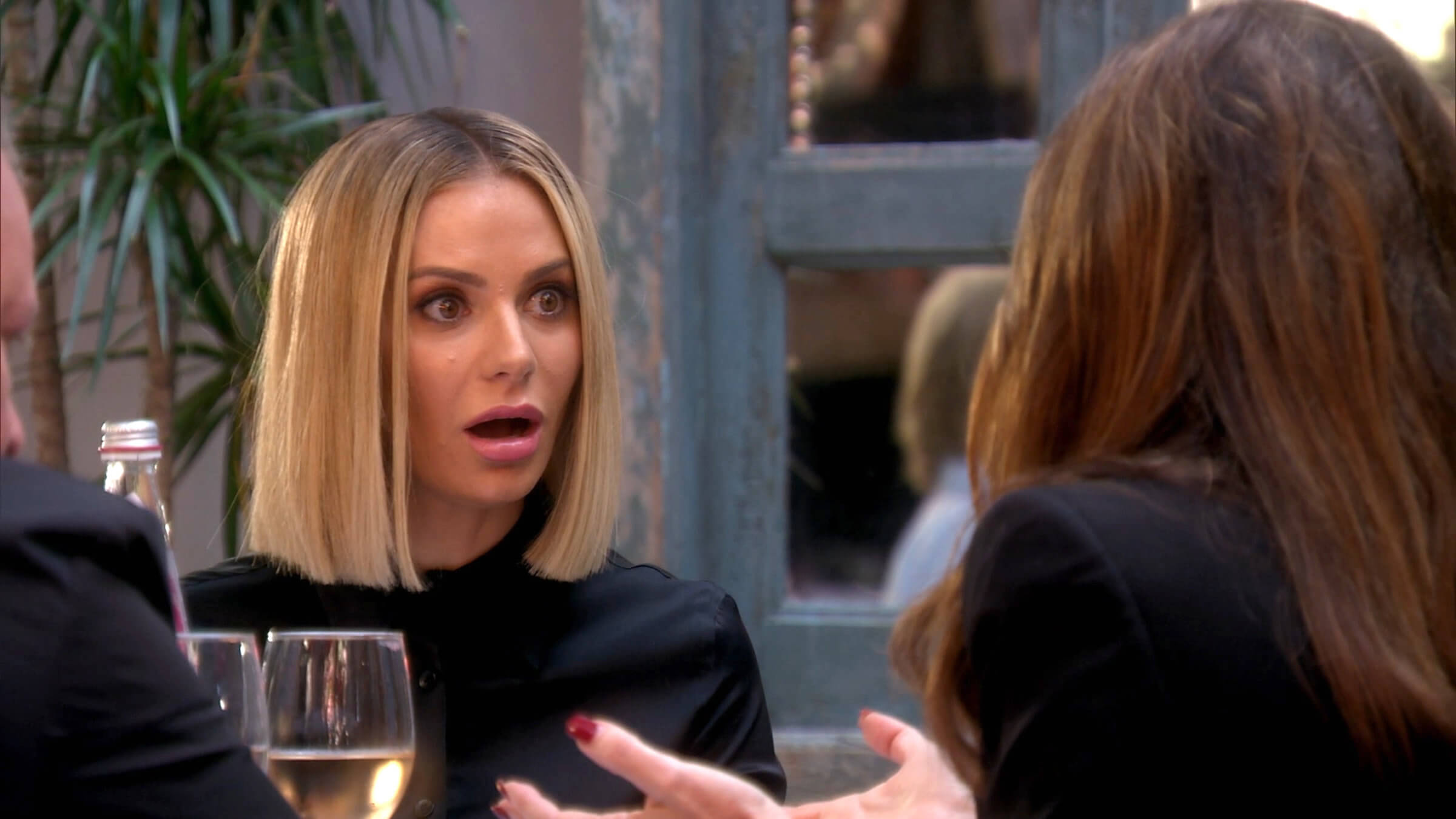 Tuesday night's episode of The Real Housewives of Beverly Hills starts off with Lisa Rinna and Erika Giradi catching up while driving to a workout class.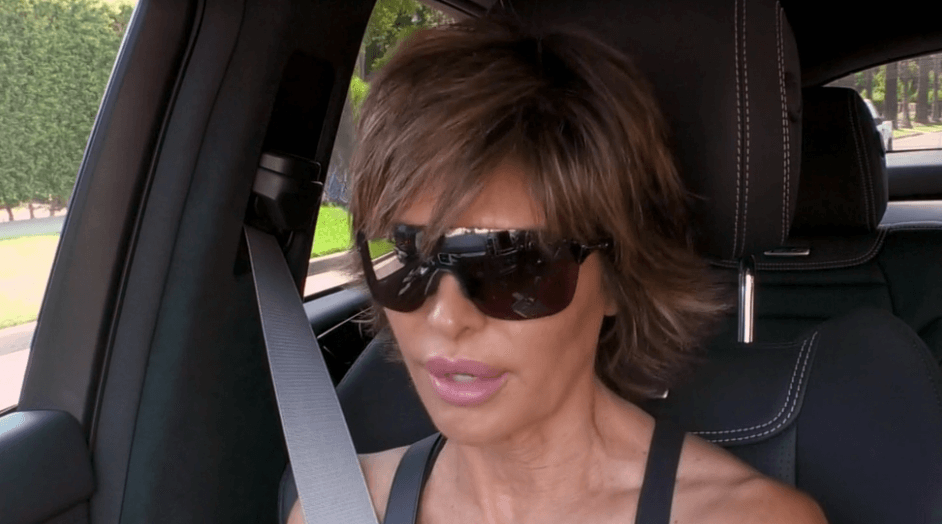 The two ladies discuss the struggles of life, being millionaires, their jobs and friends admitting when they're wrong — does this include badgering a friend to admit something she didn't do? Erika talks about being a hustler — she's a HUSTLER alright!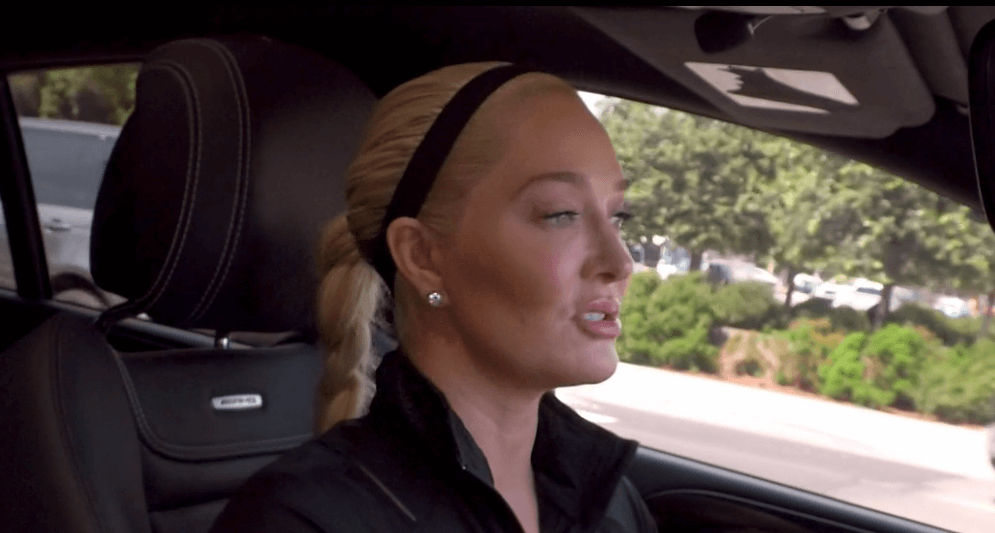 Next, we meet up with Lisa Vanderpump  and her husband, Ken Todd, shopping for stone for their kitchen remodel. Vanderpump mentions that she spoke to PK and he was very charming, so she invited him to lunch. Ken and LVP like PK but not Dorit after she accused Vanderpump of planting a story about her in the press. PK wants the Kemsleys and Vanderpumps to squash their beef over #PuppyGate and fix the friendship.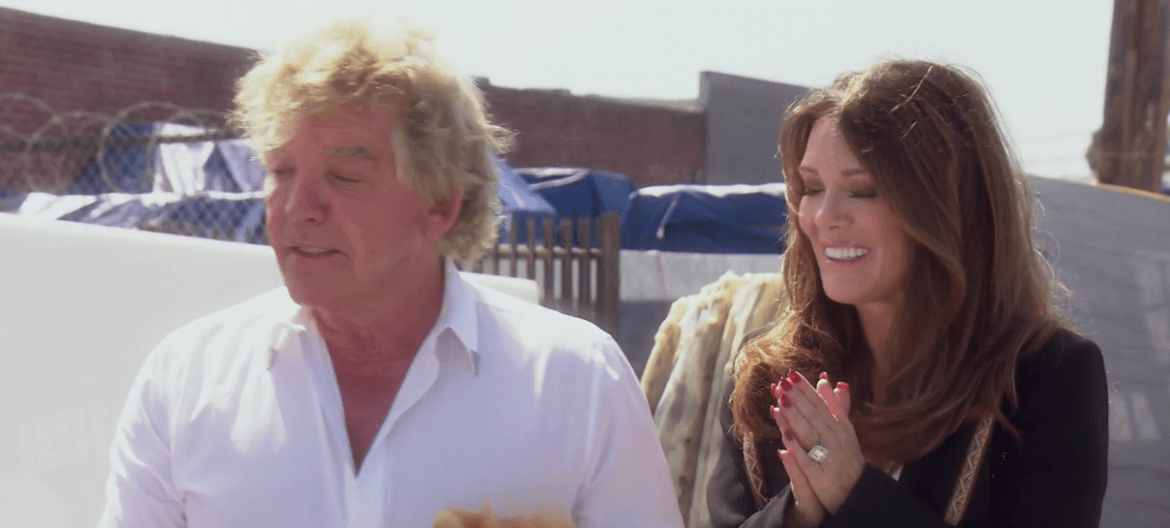 Meanwhile, Dorit is remodeling office space for her bankrupted business, Beverly Beach — despite her company being in debt to its investors. The space is filled with pink plush pillows and giant palm leaves all over the place. The jushed up low-rent office park space overlooks the freeway.
Next, the most comical meal of the episode goes down between Camille Grammer and newbie, Denise Richards. Camille is drinking again and serves up a gossip sesh from the Housewives Gods. Camille begins by rehashing Teddi Mellencamp and Dorit Kemsley's blowout last week over PK's comments. Camille is on a roll — talking sh*t about all of the ladies and Denise is cringing and turning red. According to Camille, Teddi is a know-it-all millennial, "something" is up with Dorit, Vanderpump is all ego and pride, and Rinna is over-the-top. The old Camille is back and I'm grabbing the popcorn!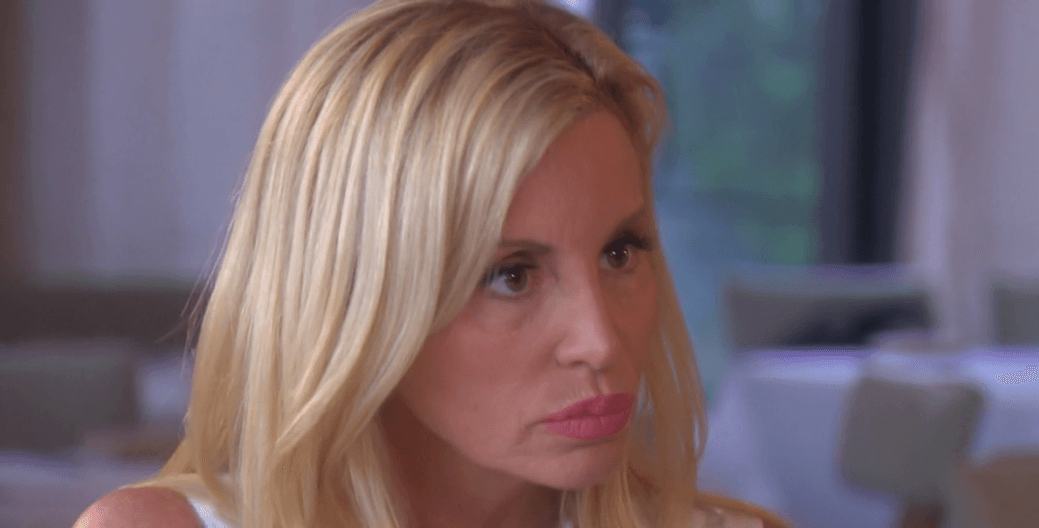 Moving on to the showdown between the Kemsleys and Vanderpump is upon us!
The couples greet each other at SUR, and from the jump, Vanderpump is standoffish to Dorit, but not to PK. She clinked his glass and said, "I love you." They do a little small talk before Vanderpump addresses the elephant in the room — the Radar Online article — and things get tense quickly. Dorit says Vanderpump should have called her first before speaking to TMZ but Vanderpump feels speaking to TMZ was her being a friend, and defending Dorit. 
"You have to understand it's very difficult for me to believe you had nothing to so with that," Dorit said, prompting Lisa to "draw a line in the sand."
"If you believe I gave the story to Radar Online, we don't have a friendship," Vanderpump replied. Dorit's eyes opened wide.
PK asked if they could all just move on from #PuppyGate nonsense but Vanderpump stands her ground — with Ken defending his wife who tells Dorit that Vanderpump is "the most honest person you will ever meet in your life" and "the best friend you will ever have."
"If she doesn't believe her, no friendship!" Ken added. PK wound up changing his tone a bit, but Dorit did not.
"I can still say that this happened, but I still love you enough and care for you enough that I can put this behind us. I want to more than anything," Dorit said, but Ken replied, "You're still saying you don't believe her!"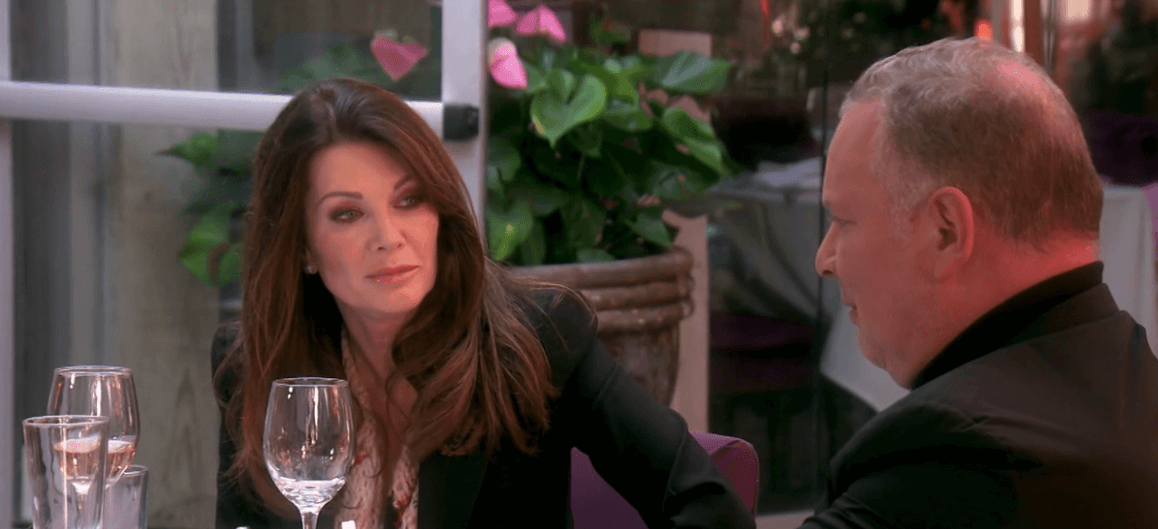 But PK mentions to Vanderpump that someone in her camp leaked the story, which she denies and the two agree on that. But Dorit refuses to budge on her stance that LVP is a liar. 
"No, I care enough about our friendship that I know it has to be based on honesty," Dorit said. "Much like I believe you had something to do with the initial story and the Johns, period."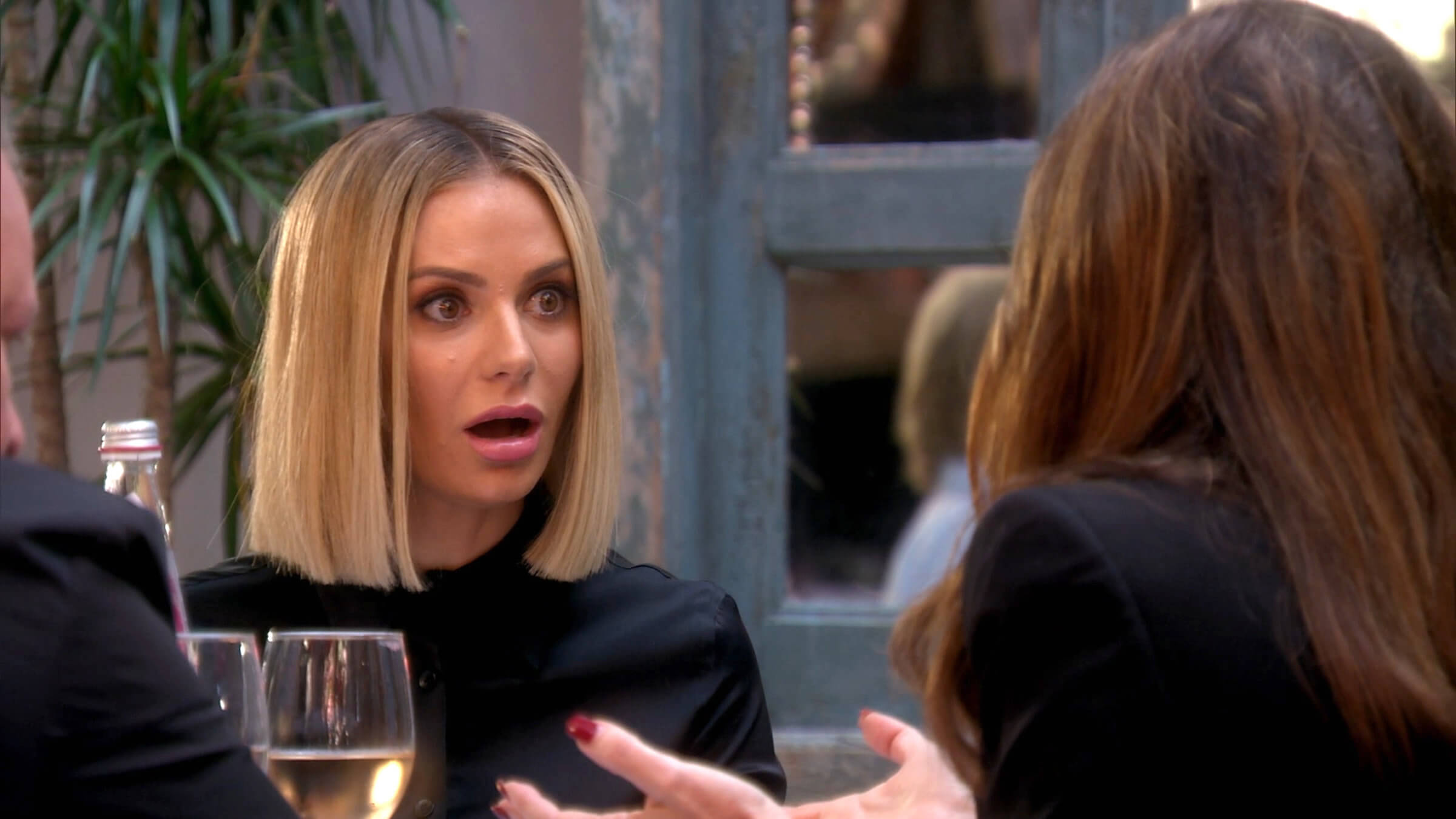 After that, Ken was done and shouts, "You're no friend of mine. I'm going. PK, I'd like to stay friends with you." Vanderpump stands up and says, "I love you, PK." Dorit rises from her seat and goes after Vanderpump, but she's over the drama and walking away from the friendship. Shen then begged them to agree to disagree in order to save their friendship, but Lisa wouldn't have it. "Bye. Love you," she said, walking out the door.
"How can you say you love me?" Dorit asked. Vanderpump replied, "I actually don't." Vanderpump was done and leaving the restaurant and her friendship with Dorit right there.
Dorit met with the other ladies and shared details of her blowout lunch with the other ladies and the fall out.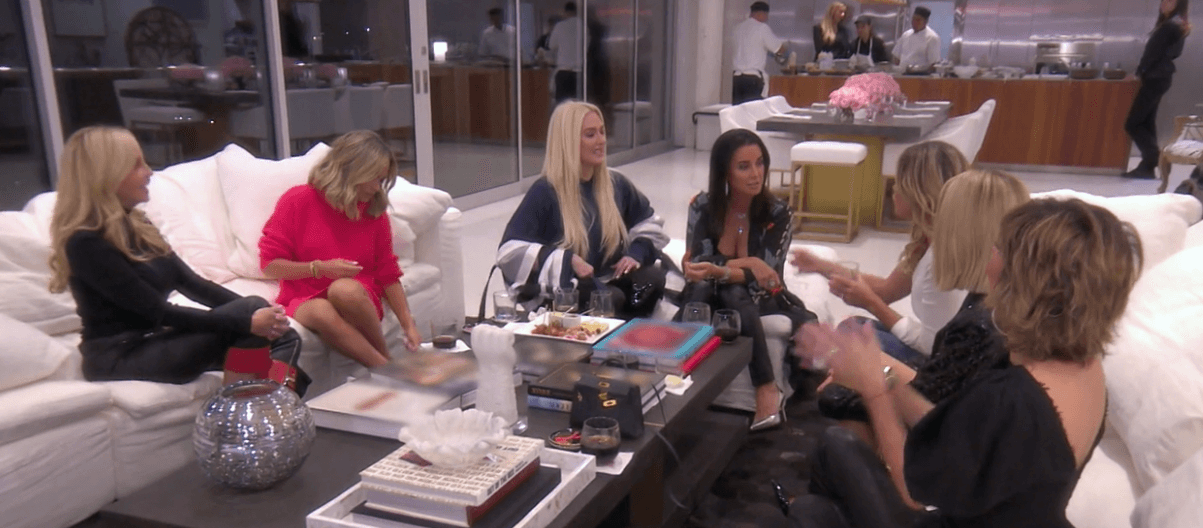 Kyle Richards uses the opportunity to rehash PK dissing her about losing her friendship with Vanderpump, last week. Kyle is hurt and wants an apology from PK and Dorit reminds her that PK did apologize.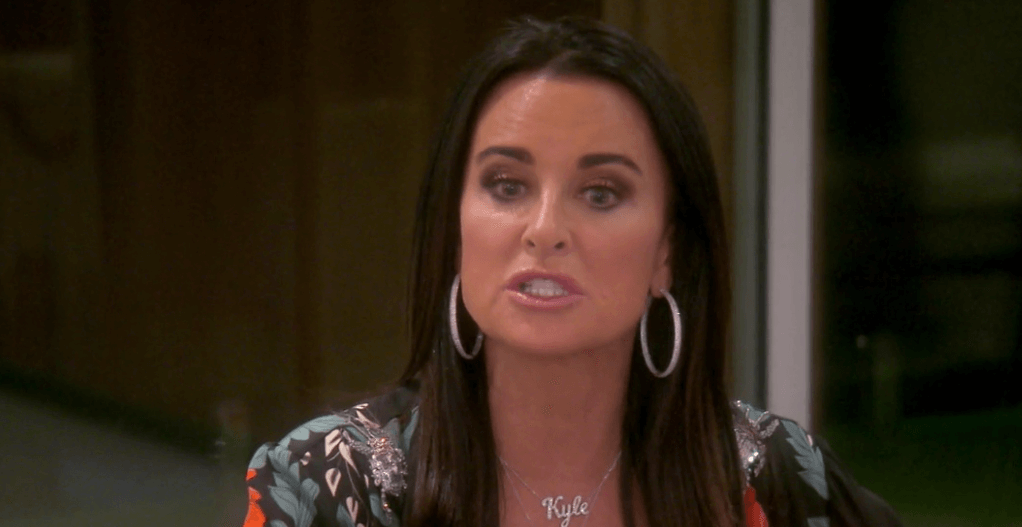 Dorit explains that PK and the Vanderpumps relationship is still solid but she's on the outside. The ladies think it's awkward that PK is not standing by his wife's side — especially Kyle. She's trying her best to convince Dorit that PK and Vanderpump are not really close friends because Vanderpump never mentioned the couple around her. Dorit gets flustered with all the badgering and defends PK's "deep friendship" with Ken and Vanderpump but Kyle is not buying it and think the friendship is based on keeping dark secrets.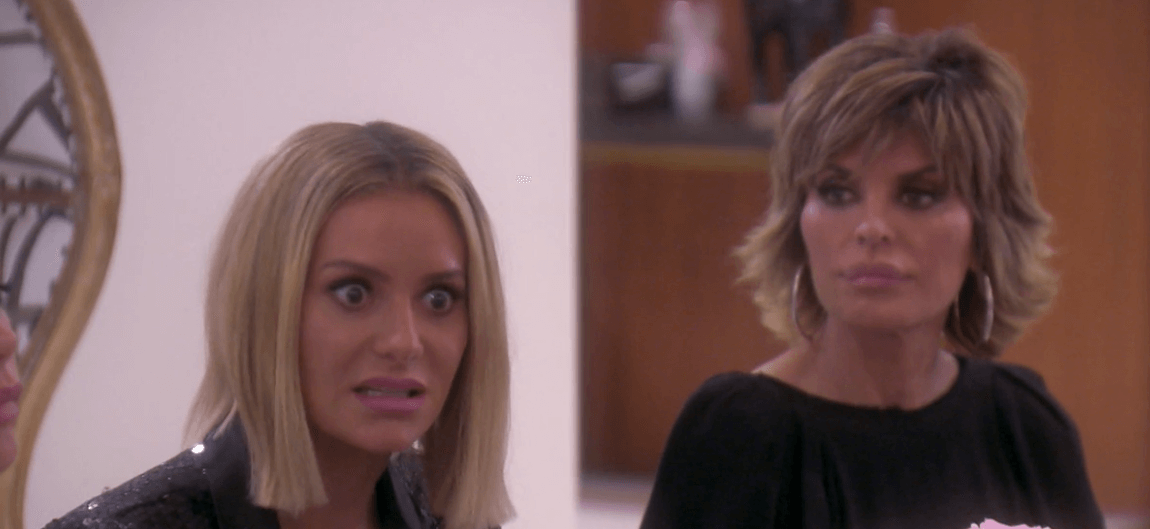 Camille jumps in to shout, "I never even heard of you or PK until 2 years ago!"
"Dorit, if you and I are very good friends, you know all my friends," Kyle said.
"I don't know all your friends!" Dorit shouted, which Kyle met with, "Well, maybe we're not that good of friends!"
The Real Housewives of Beverly Hills  airs Tuesday nights, at 9 p.m. ET, on Bravo.
"Like" us on Facebook "Follow" us on Twitter and on Instagram