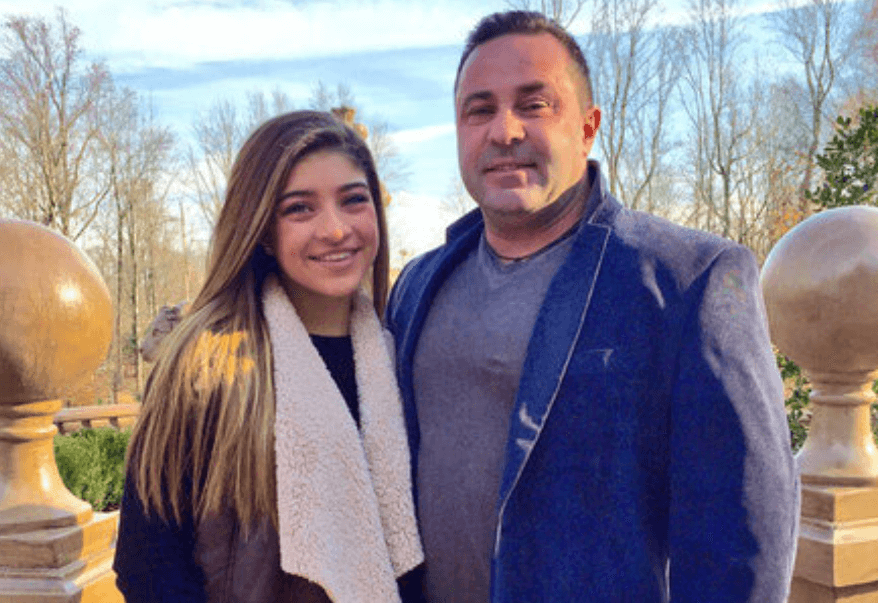 Joe Giudice is delaying the enviable!
The Real Housewives of New Jersey star scored a minor victory in his fight to stay in the United States.
On April 25, a motion was granted that will delay his deportation until a federal judge reviews his petition to pardon his extradition back to his native country of Italy.
"Order temporarily granting motion for stay of removal…Removal is stayed until such time as the Court can consider the motion for stay of removal," Radar Online reports.
The 46-year-old fraudster was ordered removed by an immigration judge on October 10, 2018. He filed an appeal to the decision but was denied on April 11, 2019, by the Executive Office of Immigration.
In addition, Giudice's legal team has filed a petition for review with the Third Circuit Court of Appeals — that decision has not been made yet. Also, he filed a lawsuit against the U.S. Attorney General.
"We will continue to fight to keep Mr. Giudice in the United States, the only country he knows, and reunite him with his wife and four daughters," his lawyer James J. Leonard Jr. said in a statement to Radar.
Giudice's teen daughter, Gia, 18, launched a change dot org petition to help save her father. His wife Teresa — who admitted she will leave her husband if he's deported — supported her daughter's last-ditch effort on social media. The petition has already garnered over 51,000 signatures.
Joe Giudice is an Italian citizen who has a status of, "Permanent Resident of the US," although he's lived in the United States since he was a toddler. All immigrants, including those with green cards, can be deported if they violate U.S. laws. 
As previously reported, Giuseppe "Joe" Giudice's deportation is unavoidable due to the serious nature of his crimes, classified as "crime of moral turpitude" and "aggravated" felonies.
During an episode of Real Housewives of New Jersey: Teresa Checks In — the family's attorney, James J. Leonard Jr., asked Joe "If, God forbid, you had to go, do you see Teresa and the girls moving to Italy with you?" Without hesitation, Joe responded he and wife, Teresa Giudice, talked about it. "Of course she would." 
However, Joe's wife, Teresa Giudice has recently stated that if he's deported, she will file for divorce and not uproot their four daughters.
Do you think Joe Giudice will be successful in his efforts to remain in the United States? Join the conversation below!
"Like" us on Facebook  "Follow" us on Twitter and on Instagram