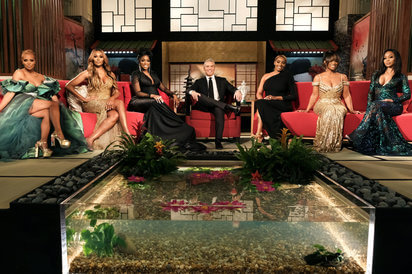 The "Bye Wig" party saga continues on part three of The Real Housewives of Atlanta  season 11 reunion! Marlo Hampton is accused of egging the situation on, and NeNe Leakes is accused of putting hands on Porsha Williams and a producer.
"The one thing I hated most when I watched it was all the cursing." NeNe responded to host Andy Cohen when asked if she regretted the fight.
"What about putting your hands on someone?" he asked. "What about it?" she responded.
"Did that bother you?" he asked.
"No. It didn't bother me," NeNe told him. "It didn't. I said we were not filming in my closet, and no one is to go in my closet. That was a rule said up front."
"Does it give you the right to put your hands on someone," Andy asked again and NeNe replied: "It doesn't give me the right to put my hands on anyone."
"And at that point, I felt a hand on my back, and my belt came off, and I went forward. So, at that point, I was like, 'Okay, you know what? She means it.' And once I walked on out the closet, that's when I saw the man's shirt ripped, and then I saw her choking up the producer. And that's exactly what happened," Porsha continued.
NeNe disagreed. "Porsha you're saying I touched you, I put my hand on your back? I put my hand on your back? I wasn't even behind you," she said.
Porsha Williams would not let the situation go and added more details about the incident.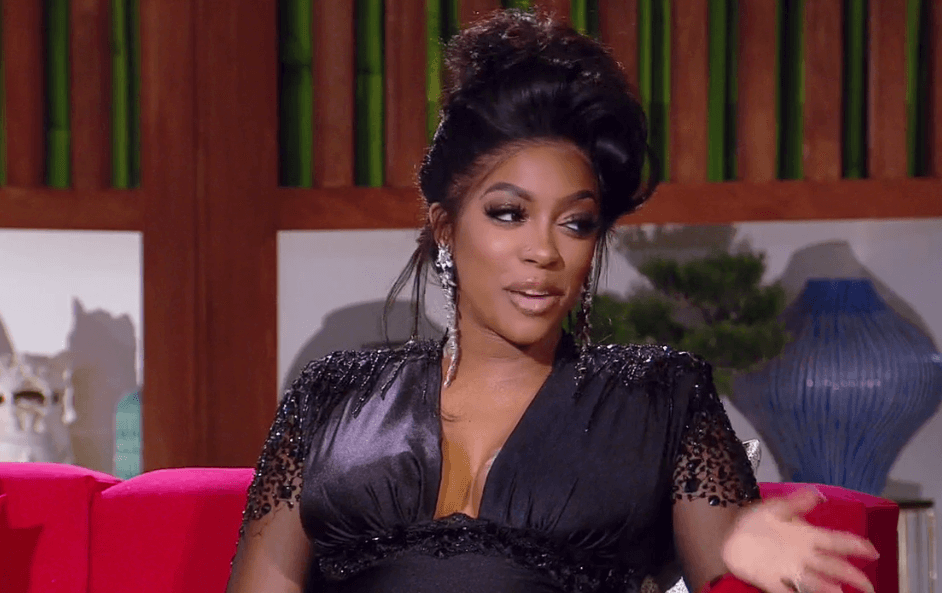 "He absolutely did and absolutely had scratches on his back. Choked up and head drug against the wall."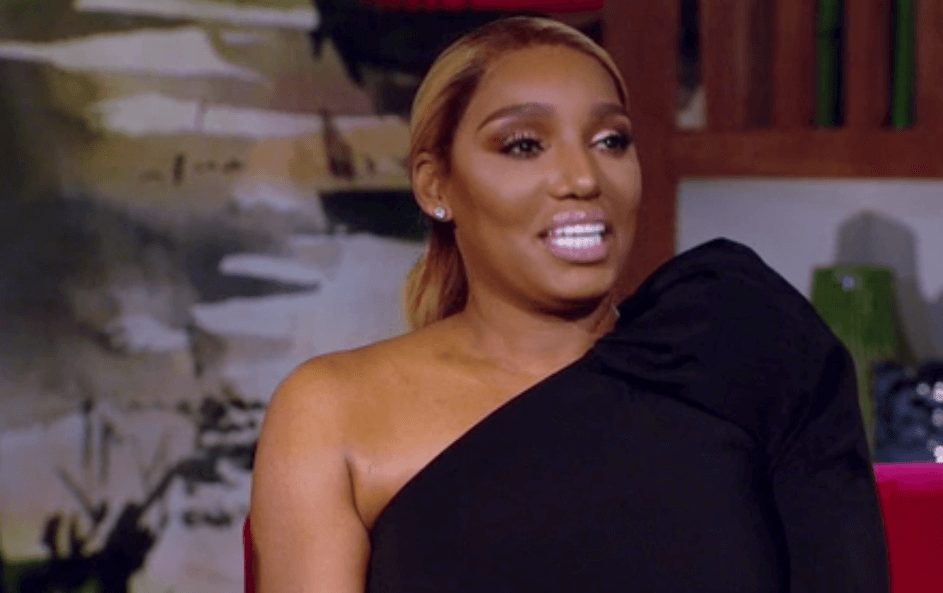 Kandi Burruss confirmed that story, saying: "His tooth got knocked out."
"I heard his tooth was cracked," NeNe said, "but nonetheless, it didn't give me the right to touch him."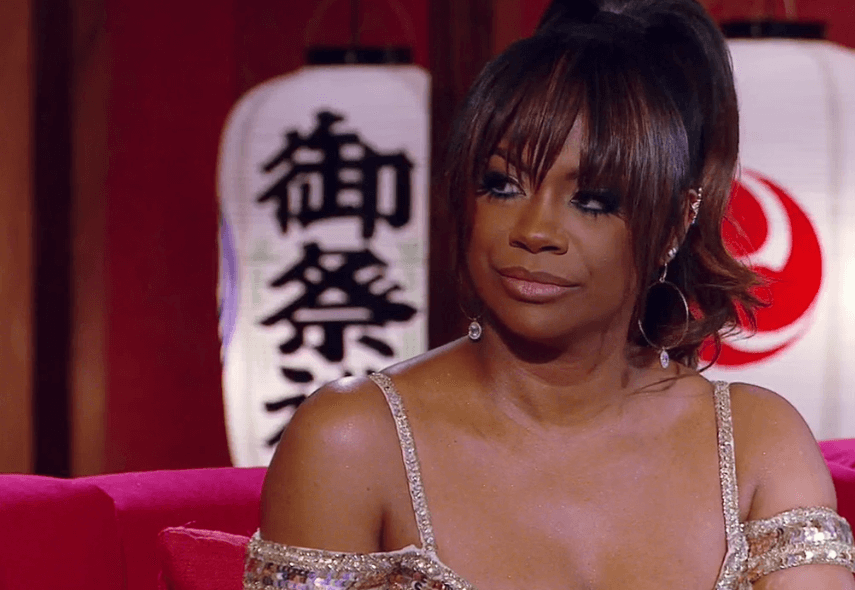 Up next, Cynthia Bailey's relationship with Mike Hill is discussed and she glows as she talks about her whirlwind romance with the newscaster, while hinting at wedding bells.
Moving on, Eva Marcille is put in the hot seat when drama over her finances and scandalous rumors from her bridal party take center stage. Andy Cohen asks why are Eva's bridesmaids trashing her after the wedding. Marlo confirms it was three bridesmaids who spilled Eva's tea.
"What happened is what often what happens. I ended up falling out with one of my bridesmaids," Eva said about the ex-friend that exposed her financial situation.
Kandi Burruss confirmed Marlo's claims but Eva stuck to her story about why she's moved so many times. She claims that her husband wants to live in Atlanta due to his political career, while she wants to stay in the suburbs. Hence, why they have so many residences. Eva then went after NeNe for keeping her mic on during their convo outside of Kandi's OLG restaurant opening. NeNe gathered her quickly by telling her to focus on her financial hardships and her poor credit score. Marlo then went back in for the kill and exposed that Eva was involved in a serious lesbian relationship with a married woman, who's name starts with a "C."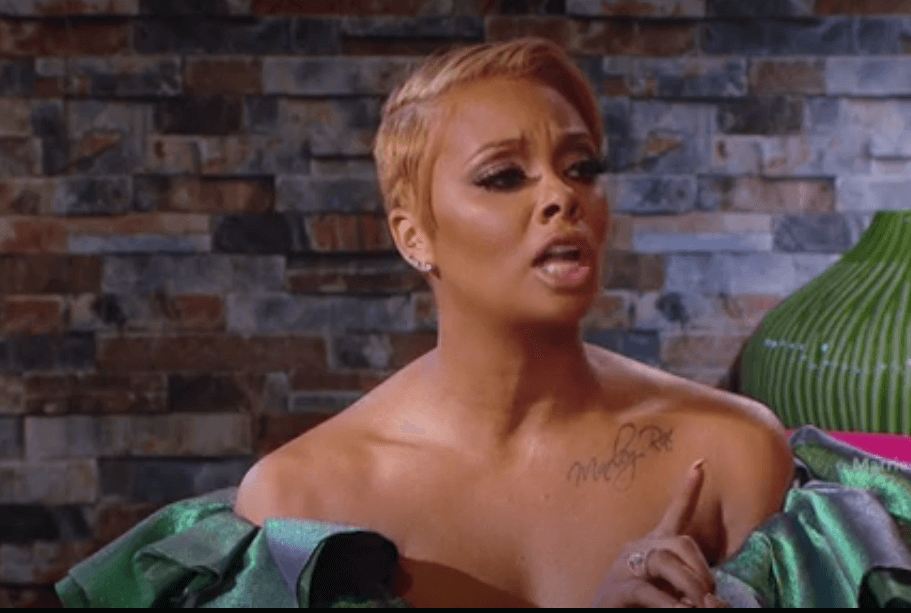 Next, tensions escalated when NeNe Leakes and Cynthia Bailey went head-to-head over Cynthia's betrayal surrounding drama with Kenya Moore's return at Cynthia's Seagram's launch party.
Once again, Cynthia denied having any knowledge that Kenya Moore was coming to her party. Kandi Burruss stepped in to explain the suspicious microphone check with Cynthia during the season finale. Cynthia claims that they wanted to make sure that Kandi wasn't going to cross her and lie about what really happened. Andy Cohen asked Cynthia why she whispered to Mike Hill about needing to pretend that she didn't know Kenya was coming, Cynthia muttered she had not yet even told NeNe that Kenya Moore was event invited, so at that moment, she wanted to act oblivious to all of it.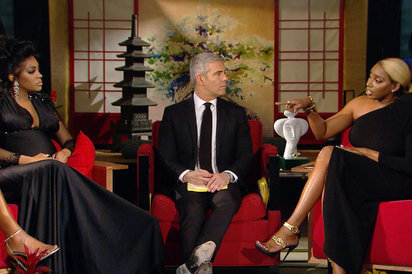 Cynthia didn't care what it looked like on TV, she swore it was "not betrayal." But NeNe didn't agree, as she said, "It looks like betrayal so stop trying to act like it ain't." Bottom line, Cynthia was caught lying about inviting Kenya to her party, and NeNe is "done" with Cynthia.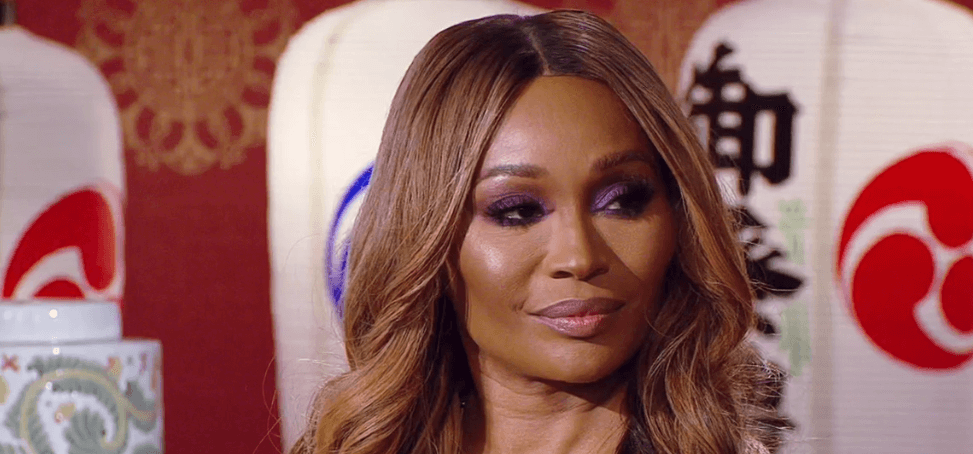 Share your thoughts on part three of The Real Housewives of Atlanta  season 11 reunion.
"Like" us on Facebook "Follow" us on Twitter and on Instagram