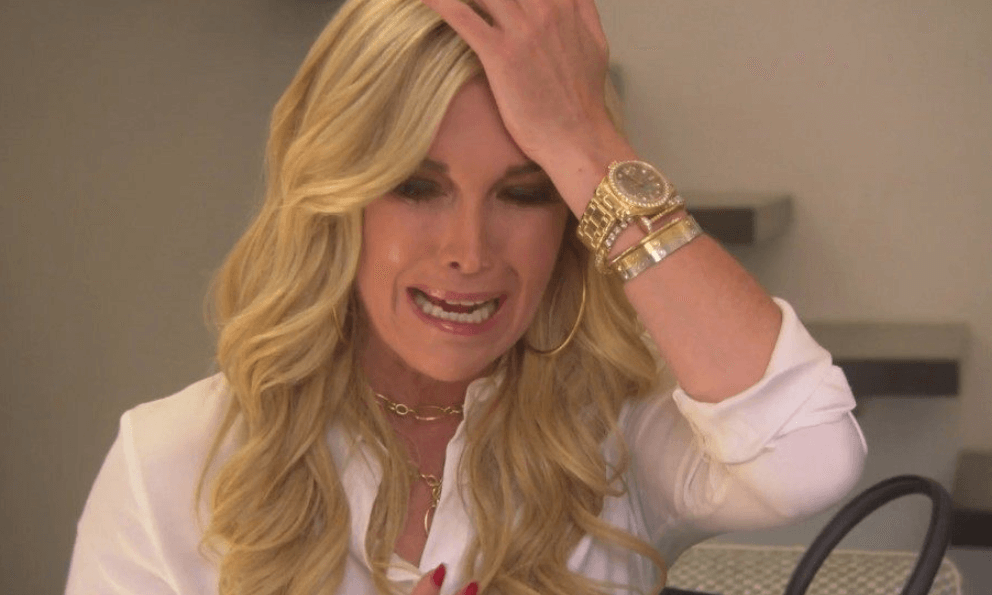 On Wednesday night's all-new episode of The Real Housewives of New York City — Tinsley Mortimer suffers an emotional breakdown over her on-again, off-again CouponCabin lover, Scott Kluth.
In the clip below from tonight's episode, Tinsley Mortimer sobs as she describes her complicated romance with the CouponCabin founder.
"He's a very different person than every person I've ever dated," she says, crying. "He has controlling ways about him."
"It's a juggling act," she adds. "Every day is a new f—ing headache. … I don't know what to do."
Bethenny Frankel interrogates Tinsley about the nature of her relationship, questioning Scott's controlling ways. Bethenny urges 
"Tinsley, you can't just be happy when it's on his terms. It doesn't work that way," Frankel tells Mortimer — who shoots back, "It does in his life!"
"It's not going to work in your life," Frankel says, slamming Mortimer for "setting women back 100 years."
After Tinsley burst into tears, Bethenny changes her approach and comforts the confused socialite. 
"I'm sorry, I really didn't know how sensitive it was and where the line is," the Skinnygirl maven says. "I'm really really sorry. I go through it myself. I did not really understand. You just don't see that happy and it seems like your relationship is in a box."
"You're a strong beautiful woman, you don't need to be controlled," Frankel says. "Be happy. He has to accept you for who you are."
Tinsley says, "I love the guy, okay!" through the tears. "I don't know what else to say. …. It's not fair."
"It seems like it's too much pressure," Frankel says. "I'm really sorry, I'm really sorry. It seems like you must be under a tremendous amount of pressure and stress and it doesn't seem happy. If you were my best girlfriend I'd say we have to pull you out of this. You have to be a strong woman and not let him drive. I'm really sorry."
"I have said to Tinsley, 'Your'e not driving,' " Frankel tells fans. "I don't even think that Tinsley's in the car and she certainly doesn't know where the car is going."
Watch a snippet below.
Tinsley and Scott's relationship has experienced many up and downs, even a few break ups. They met through former Real Housewives of New York City star Carole Radziwill, in February 2017.
The Real Housewives of New York City airs Wednesday, at 9 p.m. ET, on Bravo.
"Like" us on Facebook "Follow" us on Twitter and on Instagram