Vanderpump Rules
RECAP: Stassi Schroeder Tackles Demonic Demons By Getting An Exorcism on 'Vanderpump Rules'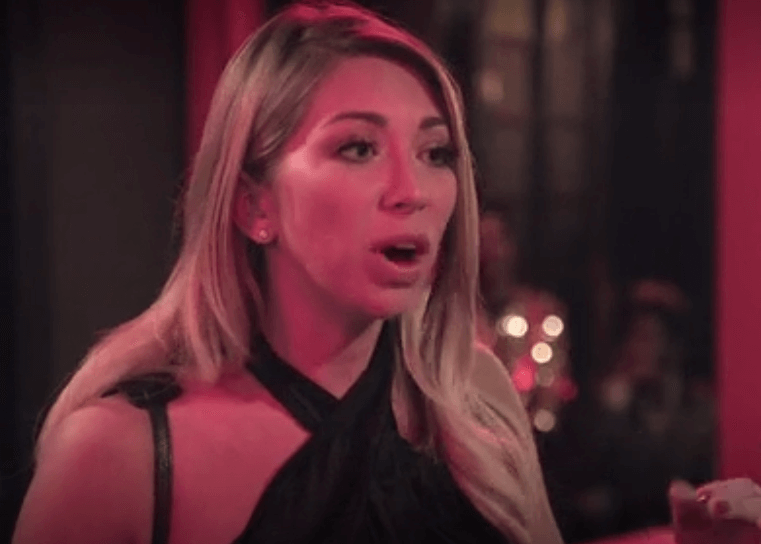 Monday night's episode of Vanderpump Rules was not your everyday garden-variety show — they touched on death, sobriety, and evil demons!
The episode kicked off with Katie Maloney telling Lisa Vanderpump that she's quitting her "Girls Night In" promotion. In a nutshell, she can't handle the amount of effort involved and is throwing in the towel. Scratches head — then why did she take the night away from James? Lisa Vanderpump, who's a workaholic looks at lazy bitch Katie with disgusts and suggests that she keep taking all the gigs she can since her husband's check bounced like rubber. Then, she hands Katie some dirty plates to take away.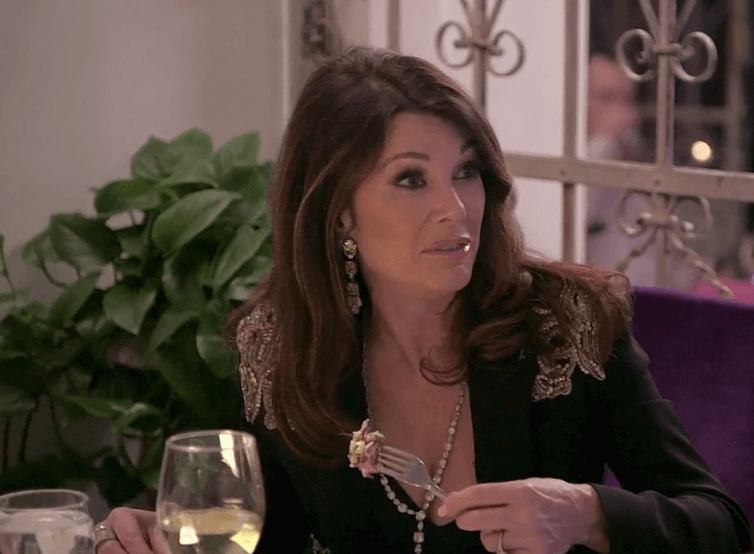 Meanwhile, James Kennedy swings by Tom Sandoval and Ariana Madix's apartment. They discuss how bad their Mexico experience was — probably to minimize the blow that James' wasn't there. Sandoval then brings up Billie Lee wanting James to DJ her next brunch but Lisa still won't let him. The news sets James off and he flips out, storms off but then quickly comes back. A tearful James blast the couple and takes out his anger over Lisa's decision on them.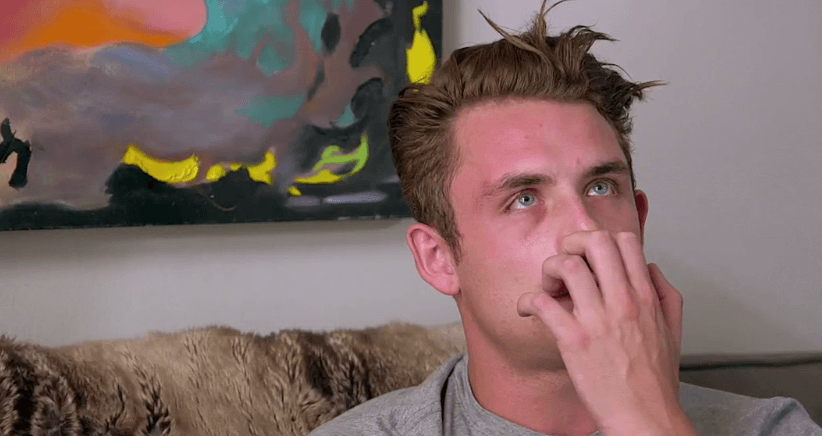 Jax Taylor and Brittany Cartwright return to their therapist's office. They are months away from tying the knot but that doesn't mean all is well in the relationship. Brittany tells the therapist that she still had some trust issues with Jax after he cheated on her last year. Jax seems shocked by this. 
Brittany explained to Lindsey (the therapist) that she and Jax "used to fight a lot" and that her family witnessed much of it when they spent a summer in Kentucky. She also said her dad "had a hard time" with Brittany taking Jax back after he slept with someone else.
"I have a lot of work to do on myself. I'm on the right path. I'm doing it myself," Jax told the therapist but Cartwright was still unsure about him.
"I know he has changed so much. I do trust him but there is still a little bit of me that doesn't trust him. I catch myself if he's an hour later than he is supposed to be. I shouldn't have to do that," she said.
"Since we're going to get married and stuff, I don't want to have those what ifs," said Cartwright. "Every now and then I still see glimpses of his old behavior. Talking over me or not being respectful. I think that is the only thing that scares me now."
But Brittany said he thinks his cheating on her "made her stronger. Go figure!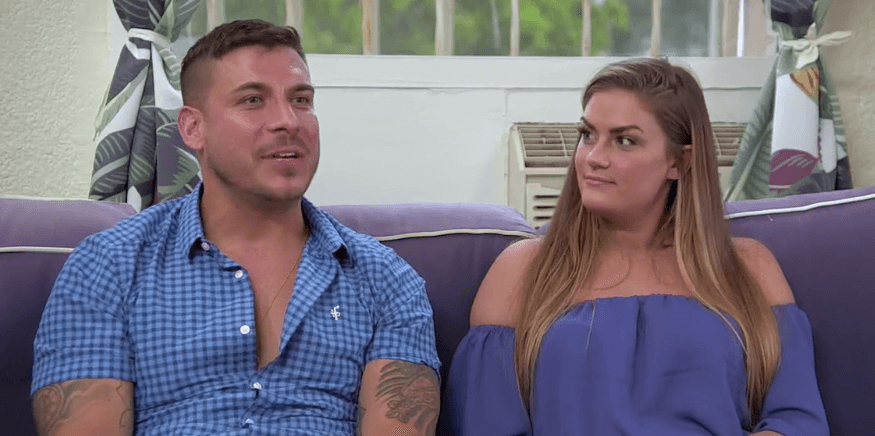 It's time for Lala's showcase. She sings two songs and the vibe is sad. She dedicates her songs to her deceased dad and even shouts out her fellow Rules cast members dealing with parental grief, Ariana and Jax. Lala shares with Stassi that she was struggling with her father's passing and realized that alcohol was a problem. Stassi gets it and confides in Lala,"I feel like a psycho person," she said. "I feel like such an asshole."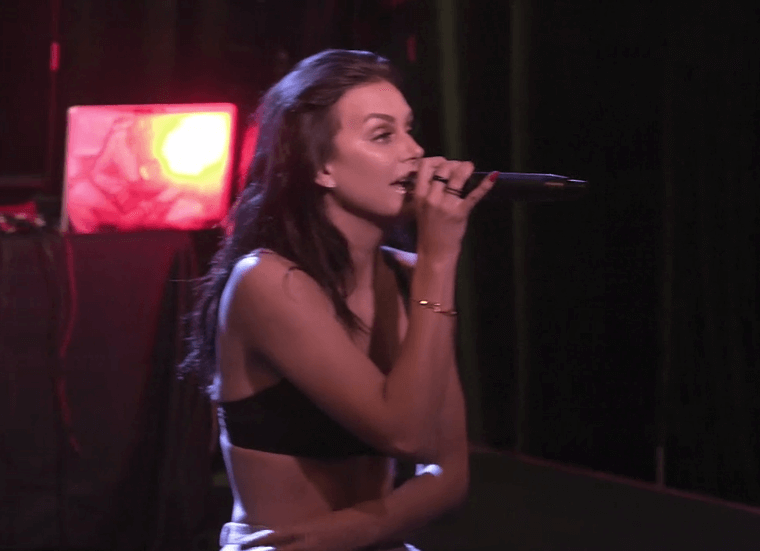 Outside the venue, Lala tells Scheana "It brings out demons I already have," she said about booze. "For the first time in my life I genuinely don't know what to do. I don't know what the f**k it is."
James Kennedy and Raquel Leviss hold their puppy shower and only Ariana Madix and Tom Sandoval, Scheana Marie and Billie Lee showed up from the Vanderpump friend circle. "They're an old fat married couple," James rips Katie and Tom in a talking head confessional.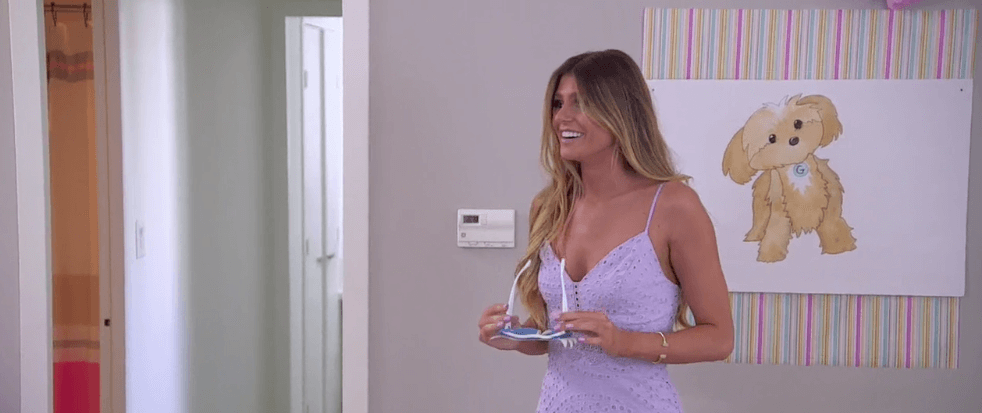 Schwartz attempts to rectify his bounced check by bringing Lisa and Ken $50,000 in cash!
Meanwhile, Katie takes Stassi to "The Oracle of Los Angeles" for an exorcism. The oracle, Amanda Yates Garcia, gets started by saging Stassi outside. The oracle basically thinks Stassi's bad behavior is driven by a demon in her.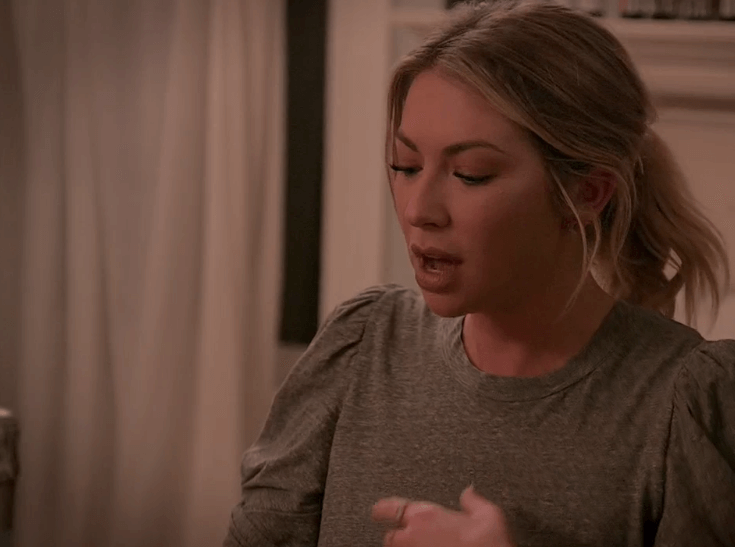 "There's a lot of love," Garcia told Stassi after saging her outside her house. Garcia also had a black cat.
"That demonic spirit is coming to visit you, possessing you while you do these angry outbursts," Garcia told Schroeder, who had a breakthrough, blaming her problems on a demon and not alcohol.
"Holy sh*t I haven't just been angry, I've been demonic," Stassi realized.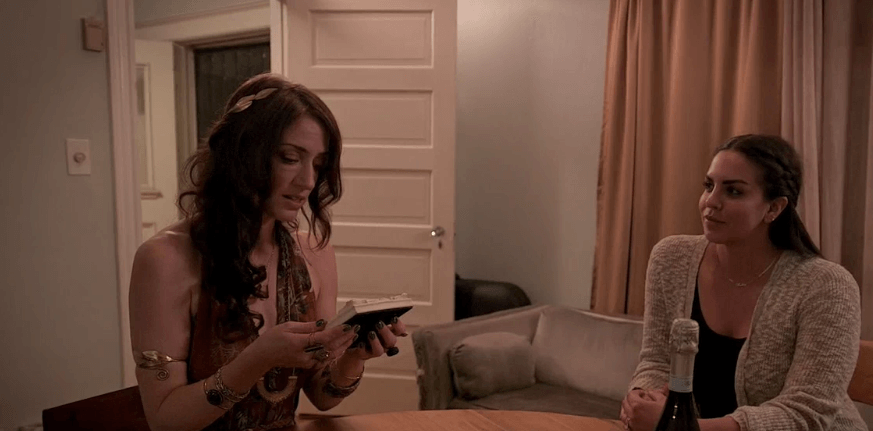 "Think about the times you lashed out at him. Say out loud what it feels like," Garcia told her.
"Like" us on Facebook "Follow" us on Twitter and on Instagram