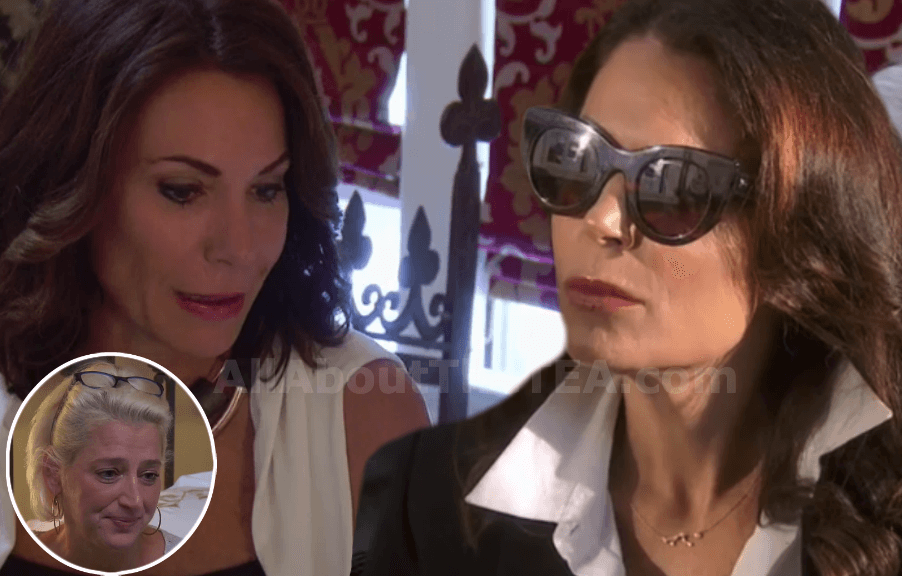 The Real Housewives of New York picks back up in the Berkshires, in the  middle of Luann de Lessep's houseguest hissy fit. Luann is furious because Dorinda Medley thoughtlessly plunked her into a fishy flashback, while granting Bethenny Frankel the snazziest spot in the house.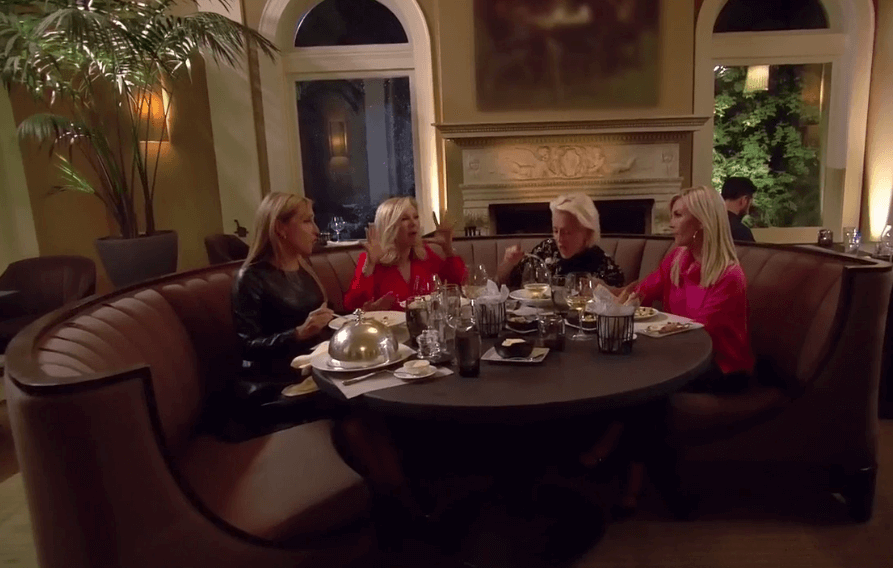 Dorinda brushes off Luann's insulting walkout, while Luann tries to secure a hotel room. Luann cheers up when she scores a room, and Dorinda knows that she's in a lose-lose quandary. Tinsley Mortimer volunteers to give up her room to please the cast brat, so the brat agrees to stay at the house.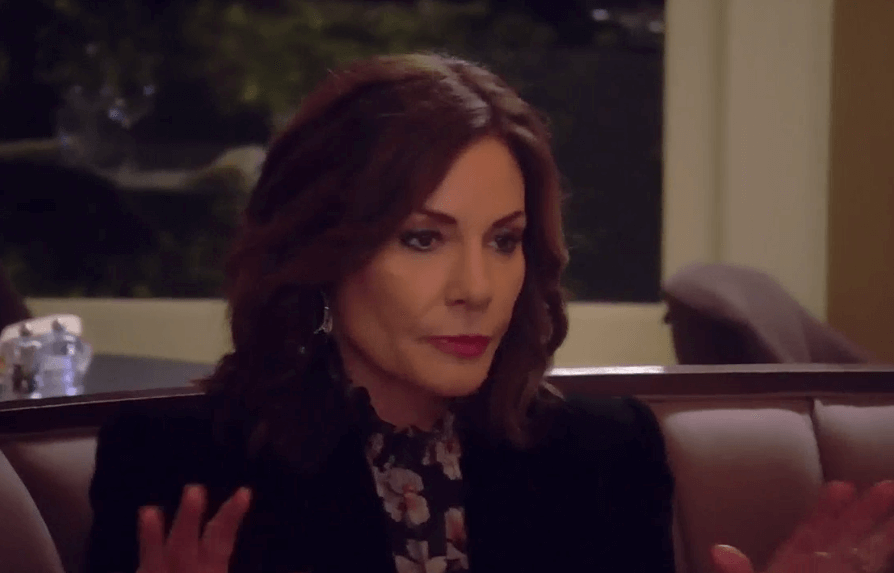 The ladies go back to the scary mansion, and Dorinda continues to bend over backwards to keep Luann happy. Tinsley relocates her stuff, and Barbara Kavovit is assigned the fish room — a perfect spot for the messy newbie.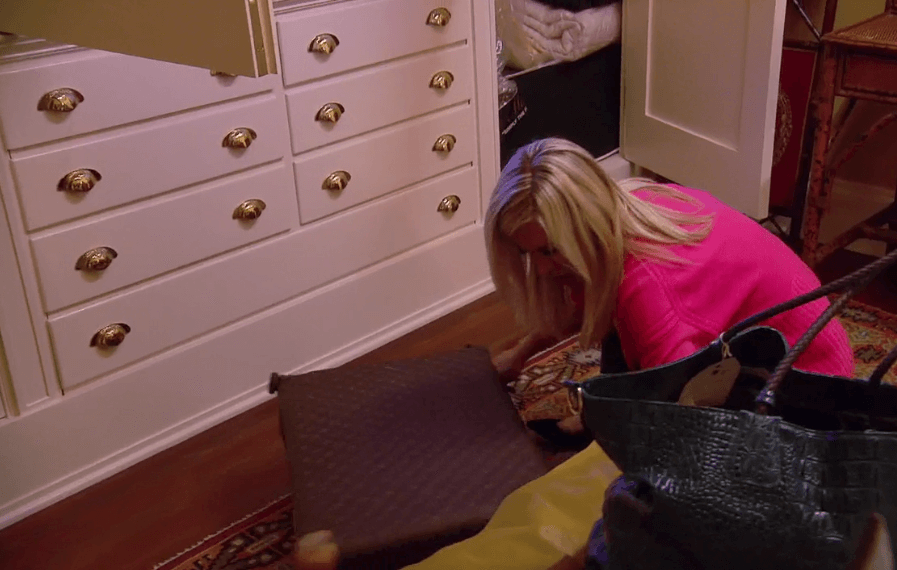 Dorinda Medley's yoga instructor arrives the next morning for Luann's scheduled session, and Sonja Morgan and Ramona Singer drag themselves downstairs. The instructor guides the ladies through a few poses, and Luann gives the practice props for warding off booze cravings. She moans her approval and Sonja announces her sexual position preference — just in case the guy in the Kale t-shirt was wondering.
Dorinda eventually shatters the joy, and pushes  them all to get ready for the next activity on the itinerary — a visit to Ventfort Hall. The group arrives at the old Morgan estate, and is greeted by a dapper tour guide. Richard begins the tour, and Sonja basks in the familial vibe. She soon begins to spin, ricocheting between worrying about her own dilapidated townhouse, and chiming in one-uppers on Richard's informative narrative.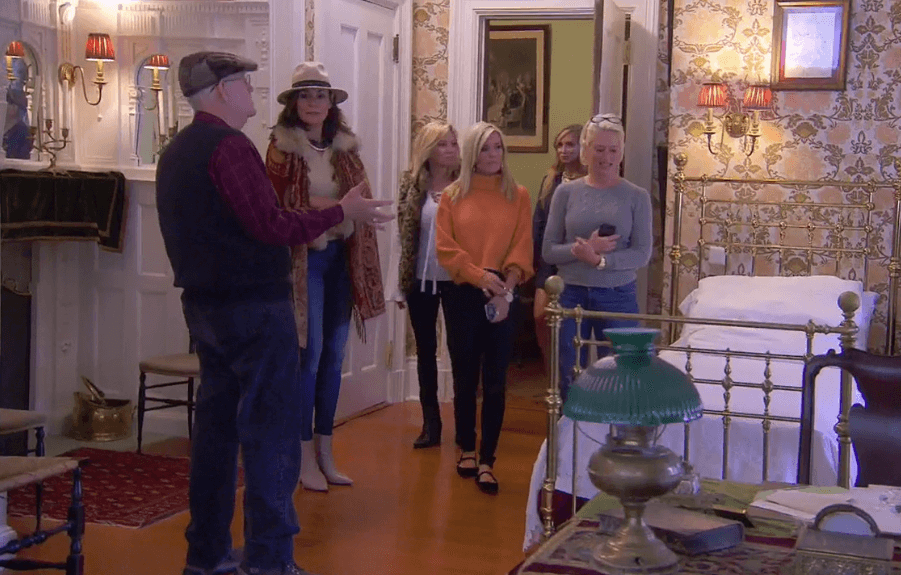 Luann has the nerve to shade Sonja's ego, before Dorinda impulsively fingers some old letters — making Lady Morgan twitch. Ramona notices Sonja's backslide into the Morgan Zone, so Dorinda tries to pry her off the dusty walls. The ladies manage to break the spell and get Sonja out of there, but it's no easy task.
They go back to the house, and Dorinda confronts Luann, hoping to clear the air about last season's horror show. Dorinda pleads her case, and sincerely apologizes. Luann accepts, and the friendship is officially back on.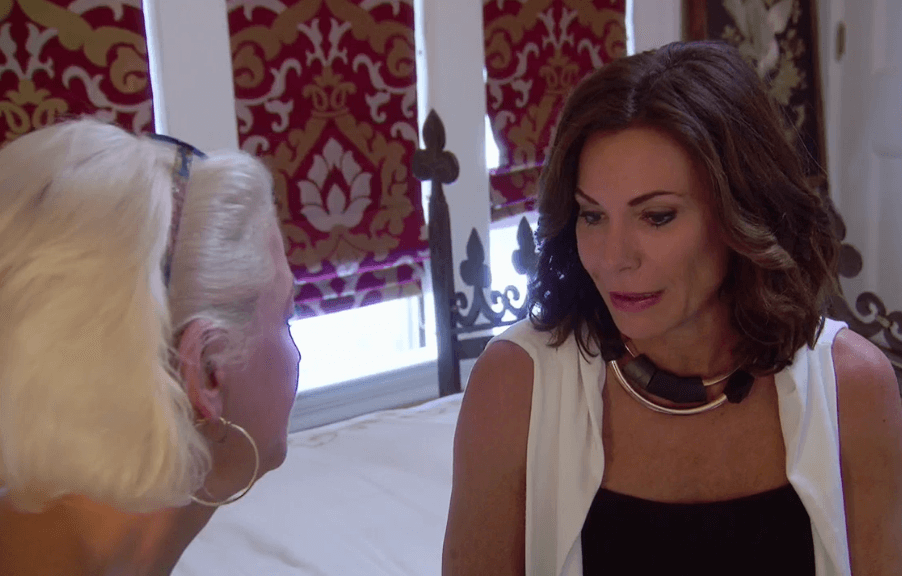 Ramona gets the update, and her crazy eyes enthusiastically approves. Ramona and Sonja secretly agree to keep Barbara in line — and out of Dorinda and Luann's makeup story. Luann is relieved, and celebrates with a complimentary massage.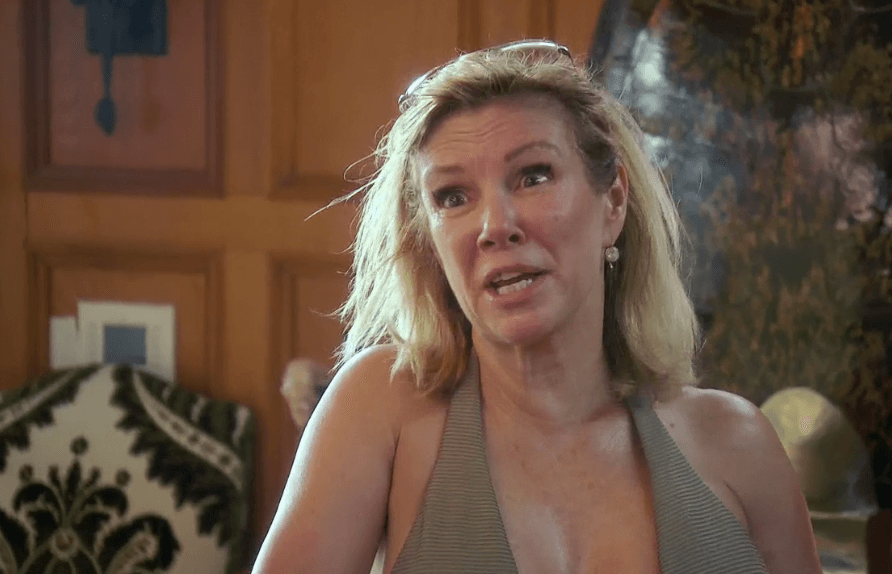 Barbara arrives, and is cheerfully greeted by Dorinda. The ladies are soaking up the sun by the pool, and Dorinda gives Barbara the grand tour. Barbara is impressed by the house, but is not happy about sleeping with the fishes. Barbara greets the others, and snickers with Sonja about being booted from Dorinda's apartment. Dorinda and Ramona share some snarky whispers about Barbara's personal style, while Sonja fills in Barbara about the sea-themed scandal. The ladies' manners are atrocious, but Dorinda is sober, and committed to keeping her cool.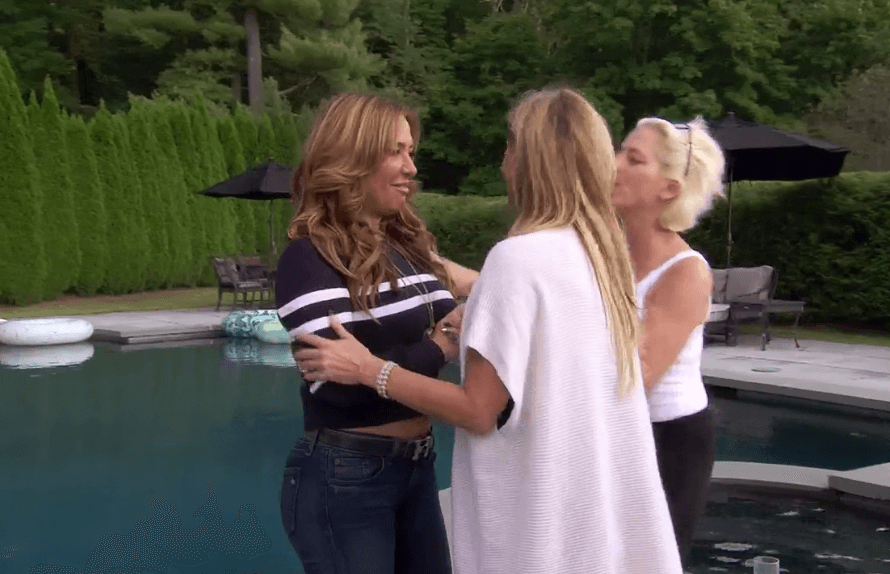 Bethenny Frankel busts onto the spooky scene and joins the group. She jabbers about anything and everything, before sharing a private moment with Dorinda. Meanwhile, Tinsley is busy whining about being kicked around like a runty lackey, borrowing deeper into her neglected victim hole.
We learn that Bethenny was undone by watching a revamped movie during her New England rendezvous, which evidently gave the budding romance a boost. The story mimicked Bethenny's complicated relationship with her deceased ex, triggering a popcorn-fueled freakout. Bethenny admits that she was a bonehead, and Dorinda pep-talks her off her widow ledge. Dorinda wisely changes the subject, and shifts the narrative back to what viewers really care about — Luann's breakout bitchery. Dorinda brings up the guest room controversy, and Bethenny faux volunteers to snooze in the teal deep. Dorinda details Luann's meltdown and Bethenny is taken aback by the catty commentary, especially because she saved Lu's drunken soul.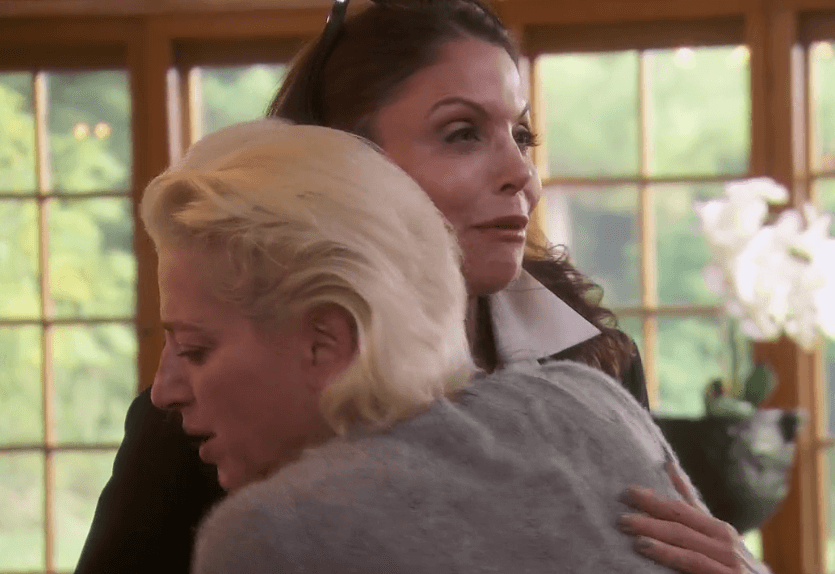 The naked chef arrives with celebrity chef, Art Smith, who will be responsible for keeping the aproned cook's junk covered. Bethenny unloads about Luann's jab to the other ladies — and shades her for exiting rehab early. Bethenny labels Barbara a Lu-zombie, and they all agree that Luann's lack of humility points to her old self.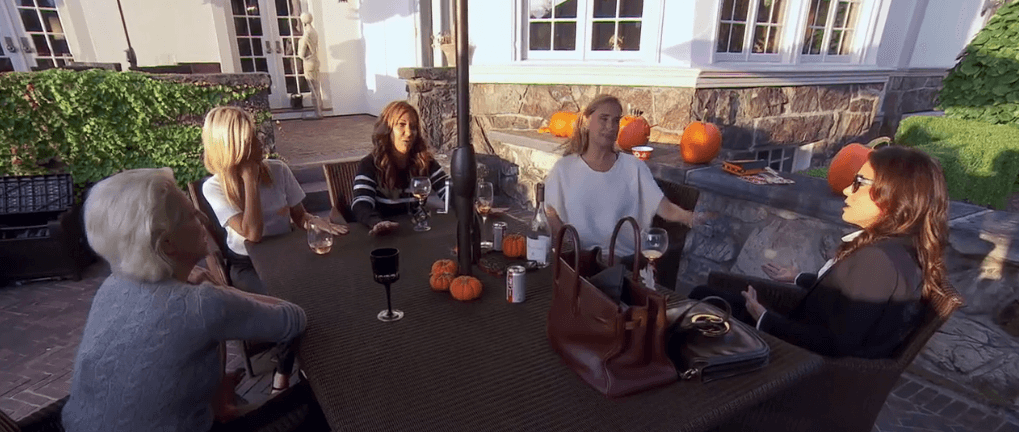 Bethenny continues to slam Luann as a self-obsessed diva, but adds that Dennis' death has tamed her signature screaming banshee schtick.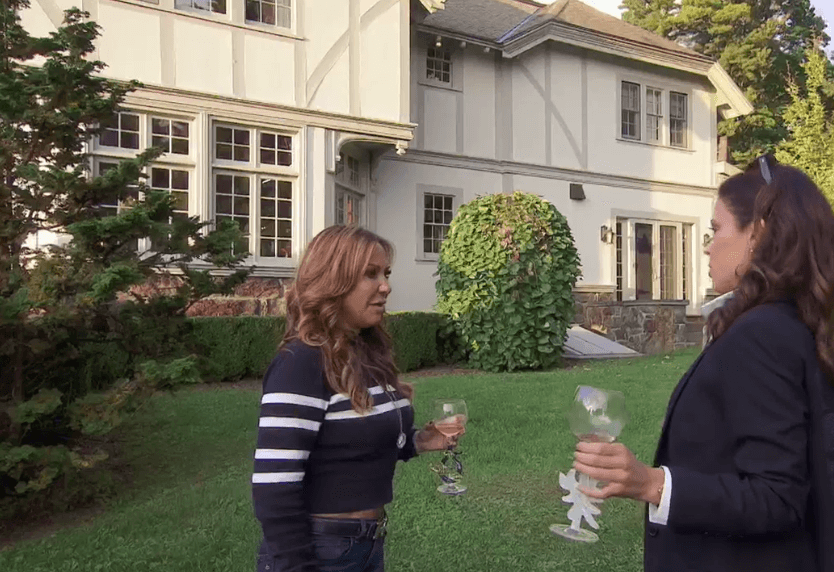 The ladies gather for dinner, and Ramona kicks off the party by calling the new girl a bossy bitch. Sonja is already bombed and babbling, but Luann de Lesseps barely recognizes such a foreign spectacle. Ramona takes a minute to do a shimmy in front of a full length mirror, basking in her super hotness. The chef's buttocks are given a shout-out, and the ladies just hope that he keeps his furry butt away from their dinners. 
The ladies shoot the breeze while Dorinda's eyes fixate on Luann's breasts. Bethenny shows off her diamonds and Sonja uses Ramona's dog as a makeshift tube top, before shading Dorinda's mention of her deceased husband. Sonja accuses Dorinda of being jealous of her divorced wealth in a confessional spot, throwing in that Dorinda's current beau is a dry cleaning nobody. Sonja suddenly explodes over Dorinda's rogue mitts invading the sanctity of the Morgan letters, weeping in hysterical heartbreak.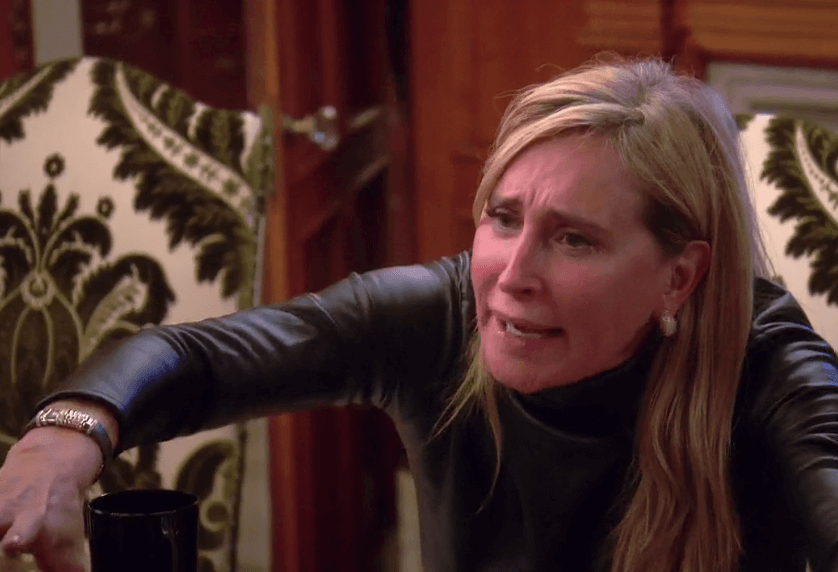 Next week on The Real Housewives of New York , the Berkshires trip gets wild, and Dennis communicates from the great beyond. 
"Like" us on Facebook  "Follow" us on Twitter and on Instagram