Celebrity News
Kim Kardashian Studying To Become a Lawyer — Plans To Take Bar Exam in 2022!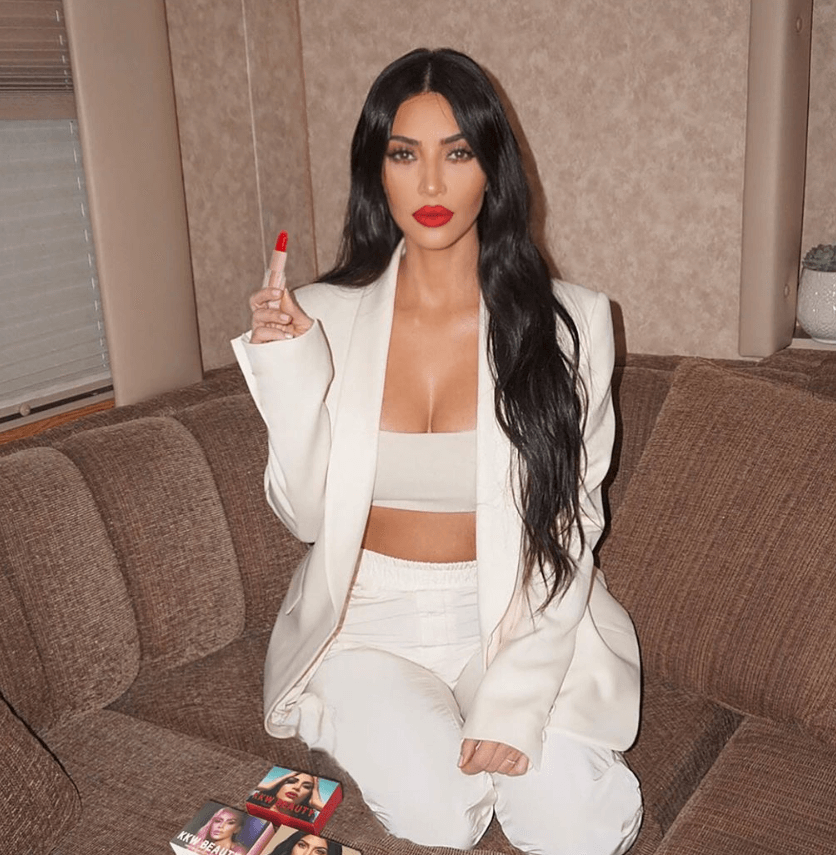 Kim Kardashian West reveals that she's studying to become a lawyer! 
The Keeping Up with the Kardashians star shared the info in a recent interview with Vogue magazine. 
The reality starlet said that she decided last summer to start a four-year apprenticeship with a law firm in San Francisco, with the goal of taking the bar in 2022.
As for how Kardashian West is studying law, without finishing college? In the state of California, aspiring lawyers can take the bar exam without going to law school. Instead, they are given the option to apprentice with a practicing attorney or judge. This option is called the "Law Office Study Program" (rule 4.29 under the state bar's legal code). All lawyers seeking to forego law school must meet the following stipulations:
– Sit in a practicing attorney's office for 18 hours per week for a period of four continuous years
– Passage of the First-Year Law Students' Examination
– A positive moral character determination
– Passage of the Multi-state Professional Responsibility Examination
– Passage of the California Bar Examination
Kim told the outlet that she will take what is known as the "baby bar" administered by the state; if she passes, she will be given the okay to continue for three more years of study.
"First year of law school, you have to cover three subjects: criminal law, torts, and contracts," she tells the magazine. "To me, torts is the most confusing, contracts the most boring, and criminal law I can do in my sleep. Took my first test, I got a 100. Super easy for me."
"The reading is what really gets me," she admits. "It's so time-consuming. The concepts I grasp in two seconds."
Kardashian West, 38, has been working with author and CNN commentator Van Jones and attorney Jessica Jackson, cofounders of #cut50, a national bipartisan advocacy group on criminal-justice reform, for months, visiting prisons, petitioning governors, and attending meetings at the White House.
Last year, she successfully petitioned President Donald Trump to commute the life sentence of Alice Marie Johnson, a nonviolent drug offender. After Johnson was released, a major bipartisan piece of criminal justice–reform legislation, the FIRST STEP Act, was passed by Congress and signed into law by Trump in December.
"I had to think long and hard about this," she says of her decision, explaining that she eventually decided to embark on the journey after "seeing a really good result" with Johnson.
"I never in a million years thought we would get to the point of getting laws passed," she says. "That was really a turning point for me."
Still, she admits she felt out of her depth, hence her desire to educate herself.
"The White House called me to advise to help change the system of clemency," she says. "And I'm sitting in the Roosevelt Room with, like, a judge who had sentenced criminals and a lot of really powerful people and I just sat there, like, Oh, s—. I need to know more."
"I would say what I had to say, about the human side and why this is so unfair. But I had attorneys with me who could back that up with all the facts of the case," she continues. "It's never one person who gets things done; it's always a collective of people, and I've always known my role, but I just felt like I wanted to be able to fight for people who have paid their dues to society. I just felt like the system could be so different, and I wanted to fight to fix it, and if I knew more, I could do more."
The mother of three's late father, Robert Kardashian, was an attorney who rose to fame when he defended, O.J. Simpson, during his infamous 1994 murder trial.
"On the weekends they used our home as an office, with Johnnie Cochran and Bob Shapiro," Kardashian West recalls. "My dad had a library, and when you pushed on this wall there was this whole hidden closet room, with all of his O.J. evidence books. On weekends I would always snoop and look through. I was really nosy about the forensics."
On how Kim Kardashian West will handle negative backlash to her decision?
"I don't pay attention to that anymore," she says. "I love to be put in a situation where I can have a conversation with someone who might not be inclined to think much of me, because I can guarantee they will have a different opinion and understand what's important to me after they've met me."
Share your thoughts on Kim Kardashian becoming a lawyer!
"Like" us on Facebook  "Follow" us on Twitter and on Instagram