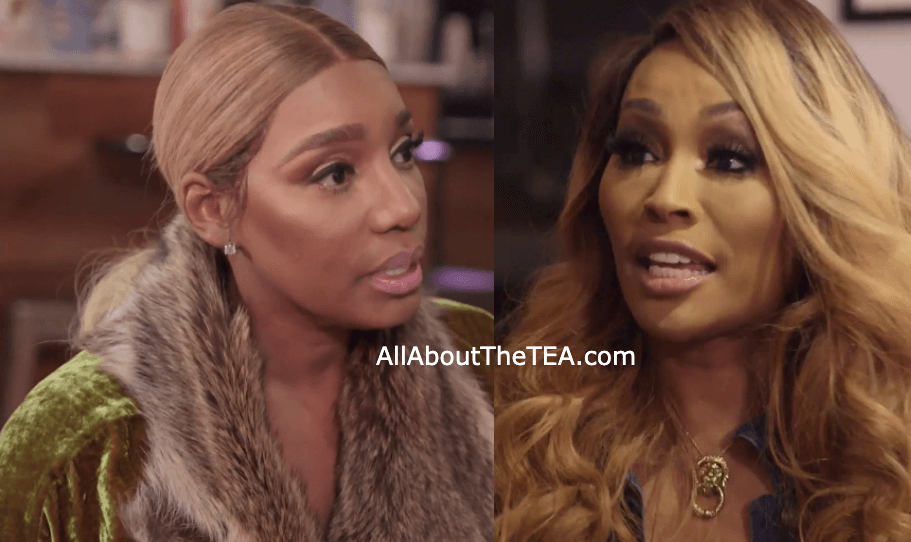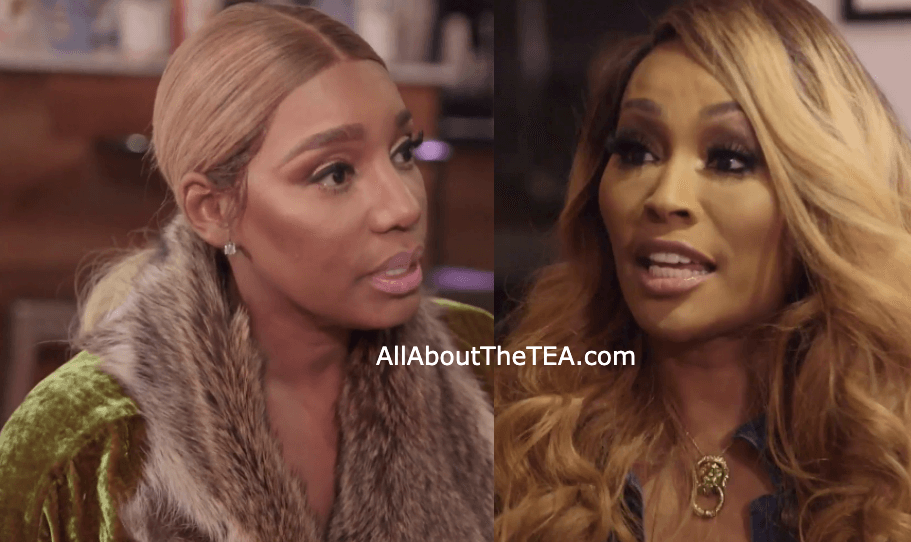 The fix was in!
On tonight's Real Housewives of Atlanta season 11 finale, Cynthia Bailey insists that she was unaware that Kenya Moore would attend her Seagram's Escapes launch party, that took place in October.
As fans know, where ever Kenya Moore goes, drama follows and her presence at the Seagram's launch party created tension between friends, NeNe Leakes and Cynthia Bailey. The Bailey Agency owner neglected to give her friend, NeNe Leakes, the heads up that the former Miss USA would attend the event. 
In the clip below, the two friends discuss the aftermath of the party drama and NeNe  calls out Cynthia  for inviting Moore to her event.
Despite Cynthia's denials, Kandi Burruss may have inadvertently exposed that Cynthia was involved in Kenya's invitation from the start.
In the following interview, Kandi has a slip of the lip when explaining how Moore ended up at the party. She says, "But the reason why Cynthia didn't tell her is because she was gonna act crazy, like she is now." Press play to watch below.
As reported, Kenya Moore tried extremely hard to get back on The Real Housewives of Atlanta by attending filmed Bravo events, hanging out with her former co-stars, and inviting Real Housewives of Atlanta stars to her events.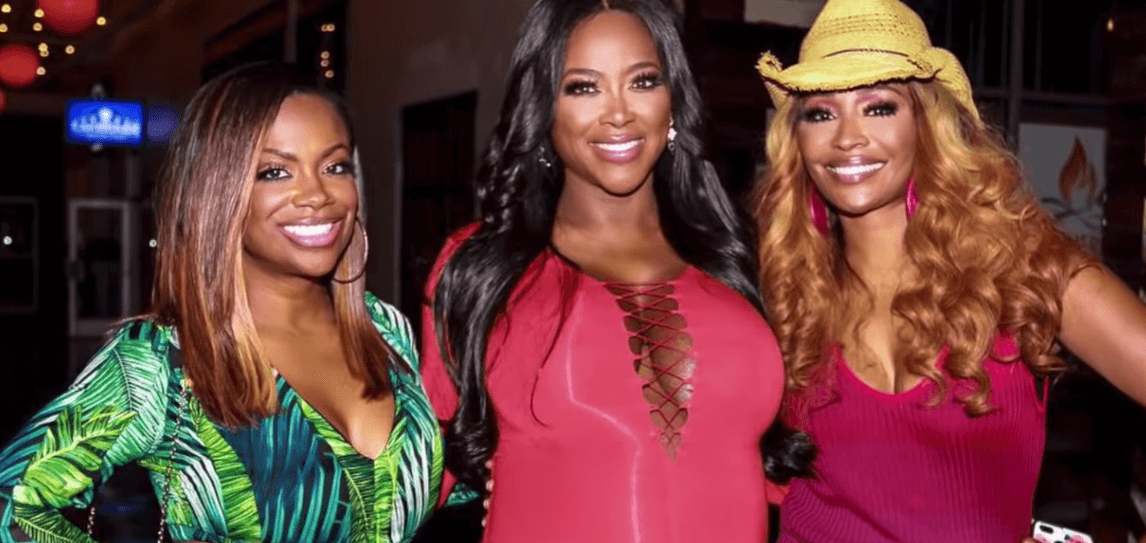 An ATL snitch spilled the tea on Kenya Moore's intentions by attending the event.
"Kenya hoped for a filmed confrontation with NeNe after their recent social media fight but NeNe avoided Kenya like the plague." A source tells AllAboutTheTea.com.
"NeNe stayed far away from Kenya and never spoke to her all night, much less look in her direction. But Kenya stared at NeNe all night and even tried to approach her. Nene quickly walked away." The source continues.
NeNe Leakes exposed her close friend's plot to set her up in a Twitter post from December 2018. "Have u ever had a close friend that was setting you up for the kill? The gag is, you know it tho! They however wants EVERYBODY to think they are nice, pretty and supportive! but really they r insecure, not that pretty, not talented and certainly not nice! Their day is coming." NeNe tweeted about Cynthia Bailey.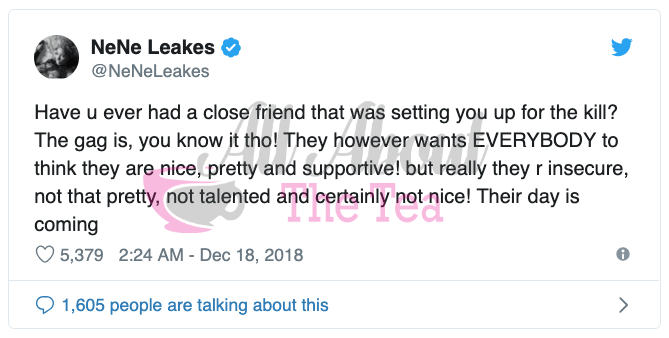 Do you believe Cynthia Bailey  conspired with Kandi Burruss to have Kenya Moore at the party? Sound off in the comments!
Real Housewives of Atlanta Season 11 finale airs Sunday, March 31 on Bravo, at 8:00 p.m. ET.
"Like" us on Facebook  "Follow" us on Twitter and on Instagram