Sister Wives
'Sister Wives' Fans Slam Robyn Brown for Masterminding Brown Family Move!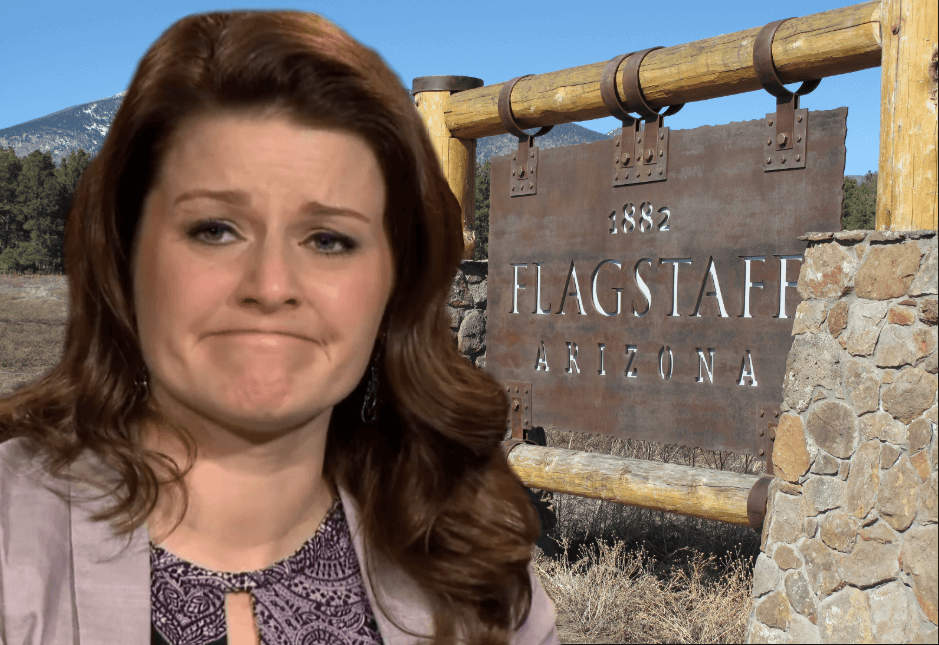 Kody Brown will unveil his strategic one-house plan on this Sunday's episode of Sister Wives — and fans are calling foul.
Kody met with a drafter and revealed his master house plan on last week's episode, which included square footage allocations for each of his four "wives." Kody granted Meri Brown a modest living space, supposedly due to her empty nest status, but it was his plan for Robyn Brown that triggered outspoken Sister Wives fans.
Viewers sounded off about Kody's lopsided design — and slammed his evident favoritism. Fans also accused Robyn of being in on Kody's covert plot to herd the wives into one dwelling.
Robyn gets 2 masters? 3500sqf ? The other 2500sqf min? and Meri gets 1500sqf? Because you want to save space?! Hell No! Meri needs to go get a happy life somewhere else. Leave these people! Kody could care less ???‍♀️#SisterWives

— Luz K.Russell (@L_K_Russell) March 27, 2019
I see the favoritism that he gives to Robyn's and the bullshit love he gives to Meri. #SisterWives

— Leah.† (@lsclj) March 26, 2019
Robyn's freaking parents LIVE in Arizona. They're the last of Kody's in-laws to NEED a guestroom when visiting. Smh. Robyn obviously knows about the 1 house design and told him she wants 2 masters (1 for Dalton??? What other kid gets a master??) & an extra guest room #sisterwives

— Law Today (@lovelaw) March 25, 2019
Kody talks about downsizing-for everyone but Robyn #SisterWives

— Nagease (@SCruzlvr) March 25, 2019
This is some bs, ain't no way Robyn should be getting a 3500sq ft home & Meri gets 1500sq ft. #SisterWives

— Erica (@happysquirel75) March 27, 2019
Bottom line … whatever Robyn wants, Robyn will get … #sisterwives

— Sunny (@Sunny012340) March 25, 2019
The group's land purchase and future living arrangement are only parts of a much larger story—Kody's decision to move the clan to Flagstaff, Arizona. After the relocation decision was made, Robyn casually revealed that her son, Dayton Brown, was headed to college in Flagstaff—a supposed happy coincidence. Longtime viewers immediately smelled a rat, and have been blasting Robyn for being behind the family upheaval.   
Robyn really needs to stop the innocent act … They are moving to Flagstaff because she wanted to be near her son … There is nothing wrong with that – just own it! … #sisterwives

— Sunny (@Sunny012340) March 25, 2019
#sisterwives Since the whole "financial" reason for moving has obviously been debunked, I am starting to feel as though the wives knew the real reason for moving (Robyn's son) and they don't want to be honest with the kids.

— BubtheBIGTwin (@BubtheBIGTwin) March 25, 2019
"Hey,kids! We're perminantely damaging your futures…for Robyn's kid so he can go to college and you can suck it!" #SisterWives

— Dawn (@MaddysMom4209) March 25, 2019
I love how Robyn is attempting to seem clueless. Sweets,we figured out thanks to Dayton's little announcement that this move is basically centered around your narrow ass & your kids. #SisterWives

— Dawn (@MaddysMom4209) March 25, 2019
This move is actually so selfish. Helps no one but Robyn and Kody and hurts everyone else #SisterWives

— skinny premed (@skinnypremed) March 26, 2019
He's going to college in Flagstaff, AZ. Hence Kody's urgency to move the 30+ people ASAP. Also, Robyn wants it to be their permanent home. #SisterWives

— xyzrkl19 (@xyzrkl19) March 25, 2019
#SisterWives shouldn't enrage me, but watching Robyn & Kody manipulate everyone else surrounding moving the family is infuriating.

— Mess Wright (@codepioneer) March 26, 2019
So why not just admit to the other kids that they're moving to Flagstaff so Robyn can be near her son? #sisterWives

— B Arena-Bainbridge (@gypsyserb) March 25, 2019
#SisterWives What happens if Robyn's next child doesn't attend the same college? Will they move again? How long will they & can they afford to keep chasing Robyn's dream?

— Cathy (@LittleSylvania) March 25, 2019
#SisterWives I think Aspyn is on to something. They're not running from something. They're running to where Dayton, Robyn's kid, will be going to school.

— kaypetti77@gmail.com (@kaypetti77) March 25, 2019
Don't worry,Aspyn. There are at least three other women,not named Robyn,who don't understand the need to move either! #SisterWives

— Dawn (@MaddysMom4209) March 25, 2019
Watch Kody squirm through his fortress presentation on Sister Wives, Sunday night at 8 pm, ET, on TLC.
"Like" us on Facebook  "Follow" us on Twitter and on Instagram