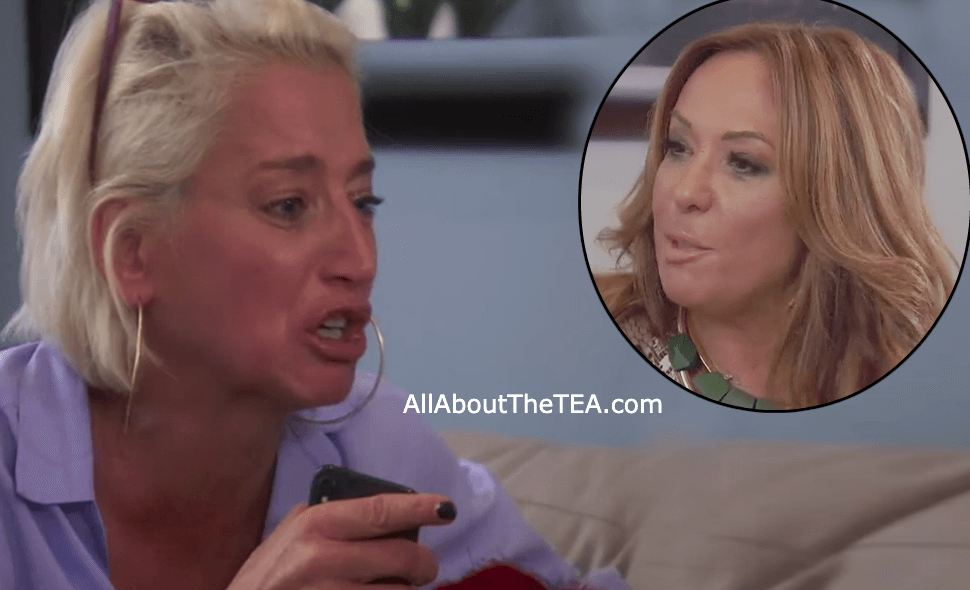 Luann de Lesseps and Dorinda Medley's friendship is hanging by a thread — and The Real Housewives of New York picks up right where we left off — in mid-air, at Sonja Morgan's mag party. Dorinda plasters a manic smile on her face — greeting Luann with forced enthusiasm. Luann swaps niceties with Dorinda, John and Bethenny Frankel — but can't fake a friend connection. They agree not to pollute Sonja's party with their tawdry feud, and both ladies acknowledge the phony vibe in confessional spots. Their relationship house has smashed windows, and Dorinda hopes that their foundation won't collapse before they meet again.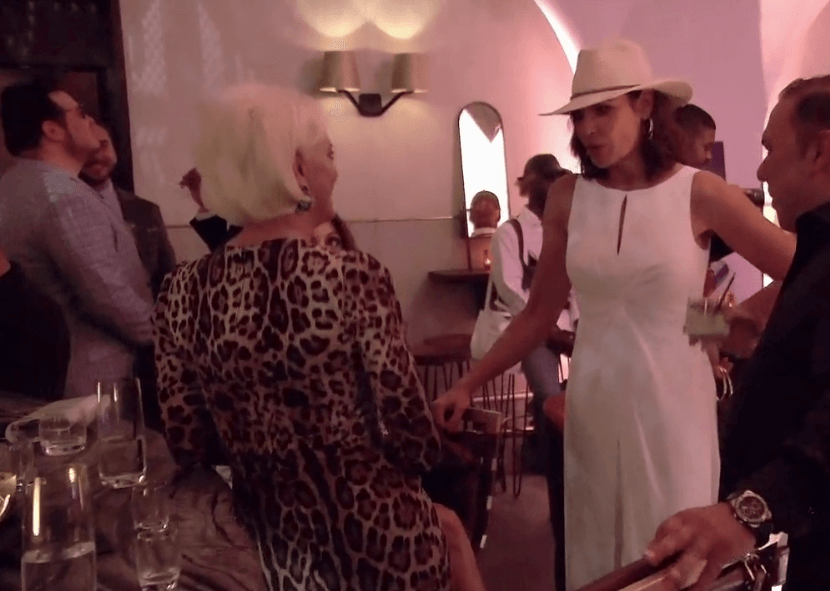 Meanwhile, Sonja and Barbara Kavovit swap both-way banter, and Sonja bashes Tinsley Mortimer as a close-legged priss. Tinsley wins when she whips out a Krazy Kelly zinger, labeling the ladies a pack of ho-bags. Ramona lays on the charm thick when bidding her farewells, so Luann grabs the opening to warn her to keep her big yap shut. An odd hit-and-run lesbian encounter between Sonja and a mystery woman goes down next, a spectacle especially enjoyed by the stranger's delighted, phone-waving guy pal.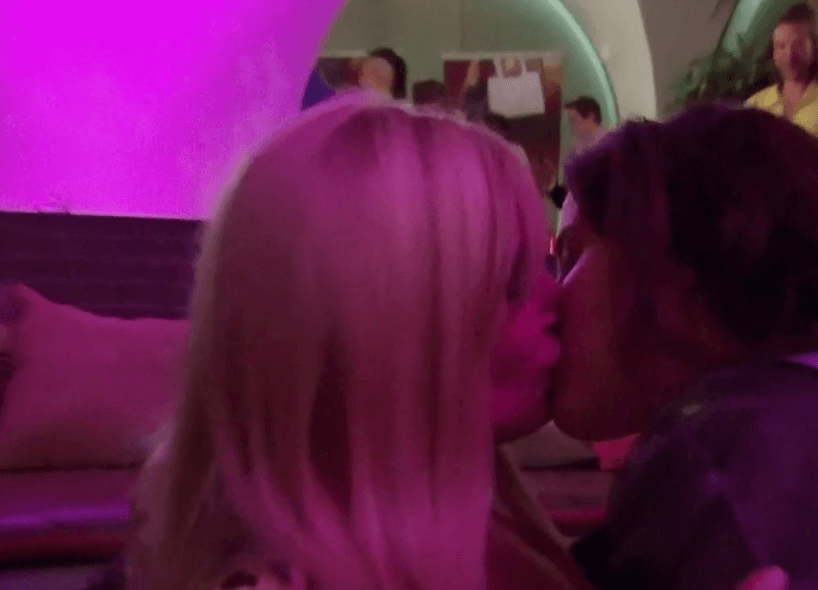 Ann is walking Luann through a soup kitchen community service stint, and Luann is ready to swing her ladle with gusto. Luann is facing 50 hours of soupy challenges, and hopes that practice will make perfect. The other workers have a fallen reality star in their midst, and are patient as Luann nervously prattles her way through the filmed soup packing session. Luann talks with Ann about her parole officer, and explains that she was sharply reminded to request permission to travel. Luann's collision with her own reality was jarring, so the gals share a secret soup toast to Luann's scared surrender.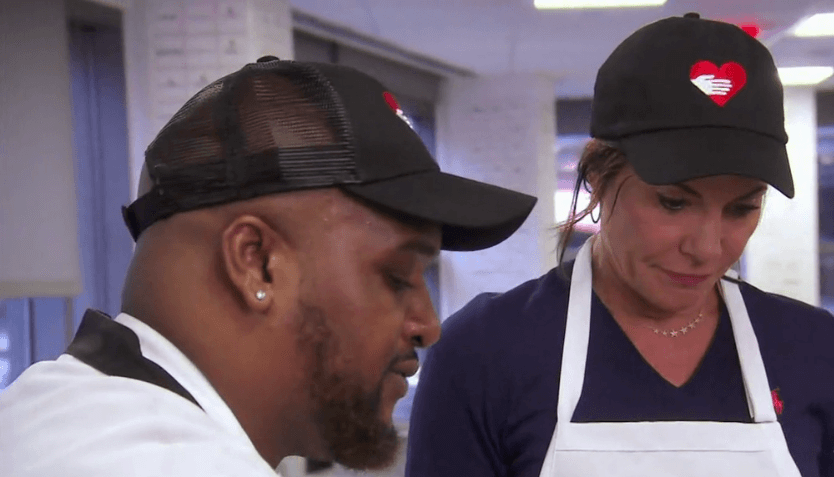 Tinsley, her mom, and the duo's stylish pup enjoy some bubbly mother/daughter time, and Dale is rocking some snazzy flats, designed by Tinsley's ex's new wife. Her ex-hubby has a brand new baby, so Bravo reminds us that Tinsley has lots of eggs, just waiting to be hatched. Tinsley is 43, and resents her mother calling attention to her naked ring finger and barren uterus. Dale shows off a Christmas stocking creation, and Tinsley hopes to score one for Scott. She's determined to make it work with her beau, but Dale doesn't embroider for marriage-dodgers.
We find ourselves back in Sonja's townhouse, where the landlady is inspecting the property before unloading it on another tenant. Dorinda pops in for a visit, and observes Sonja sniffing her way through the house. One corner is a leaky mess, and Sonja is noticeably dragged down by the dreary responsibility.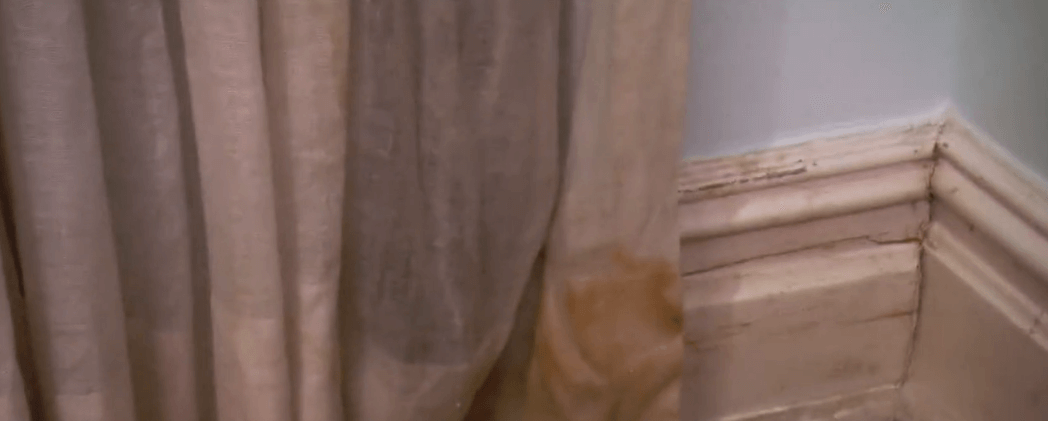 Dorinda declares that she's undergoing a dramatic emotional shift, and is ready for her own address change. She's found a magical new apartment, where she plans to pretend to be elegant. The duo stumbles up the basement stairs with a pair of old drapes, perfectly symbolizing Sonja's townhouse rewind.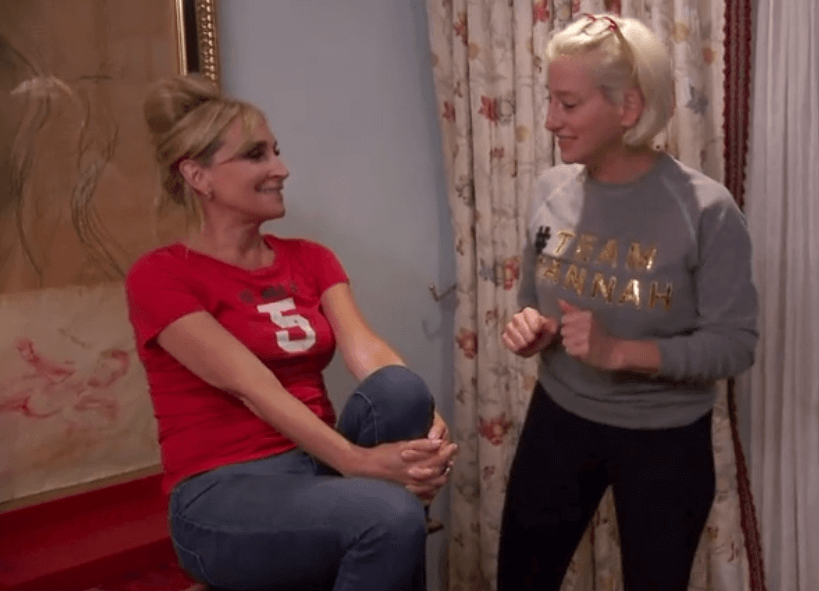 We next sit through a cringeworthy date between Ramona and a worldly, successful German named Mark, the rendezvous arranged by a matchmaker. The pair exchanges pleasantries, but Ramona isn't feeling it. Mark launches into self-absorbed chatter while Ramona ticks off her dreamboat qualities, dashed one by one by the jabbery guy across the table. Red flags are wavin', Ramona's eyes are buggin', and the date is a dud.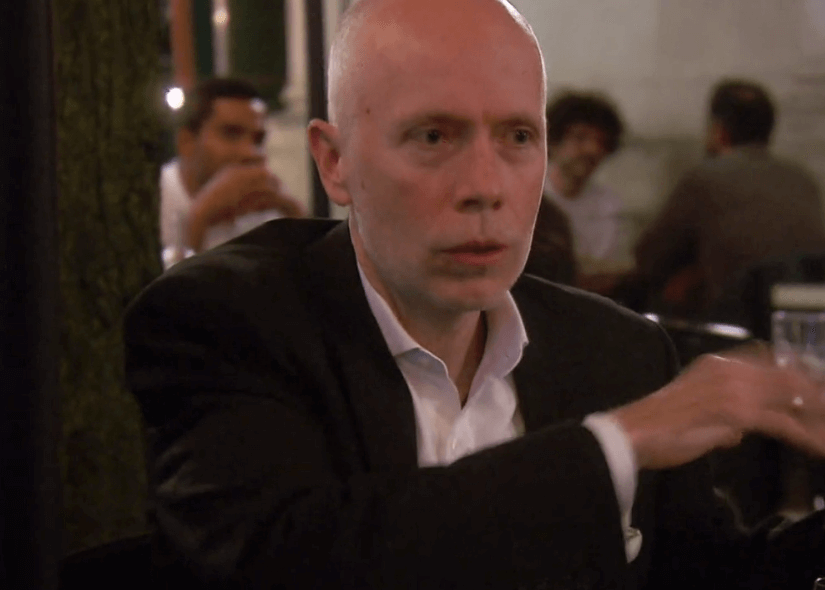 Bethenny, Dorinda, Luann and Barbara gather in a Little Italy eatery for lunch, Bethenny setting the tone with a repeat gangster theme. Bethenny briefs Dorinda about how to approach the big convo, and advises her to own her designer heckle. Dorinda resists telling her to bug off, and hopes that her badass hair tint will break the ice. Luann arrives, stifles a cringe over Dorinda's look, and shares details about her devil-proof new house. Barbara joins the group, and Dorinda takes a breath before reassuring Luann that she loves her.
Dorinda then shares her hope for a Housewives classic — a peaceful frenemy relationship. Luann cosigns the sentiment, while stifling a twitchy eye roll. Bethenny cuts to the chase, and after flashback footage replays Dorinda's verbal smackdown in Cartagena, advises Dorinda to fess up to her cabaret cackle. Luann also addresses the Jovani jeer, but Dorinda twists the narrative to an all but forgotten one — Dorinda's heavy breathing, dissed boyfriend. Bethenny drags her back on topic, but Dorinda denies that her high-volume chants even took place.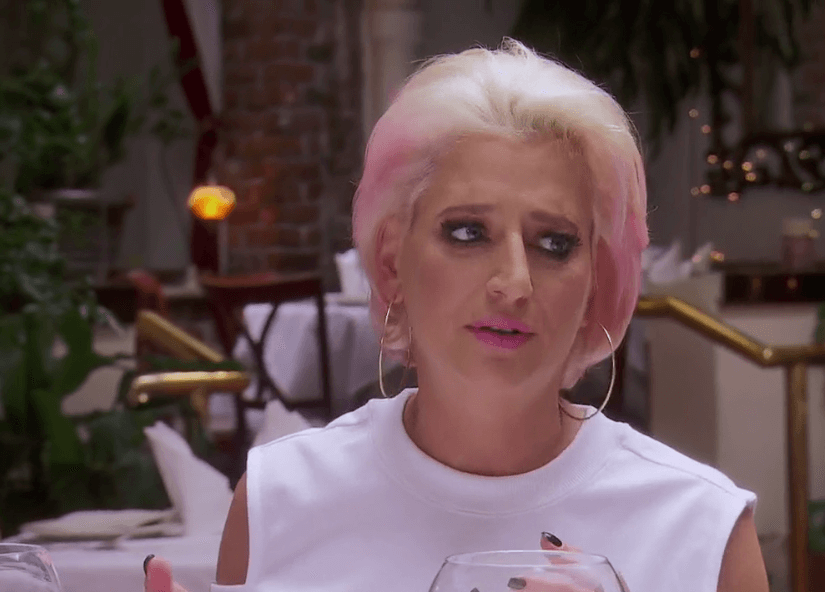 Luann is speechless, so Dorinda decides that a hey-whatever strategy is the best way to go forward. Luann weakly agrees to a truce — but her heart isn't in it.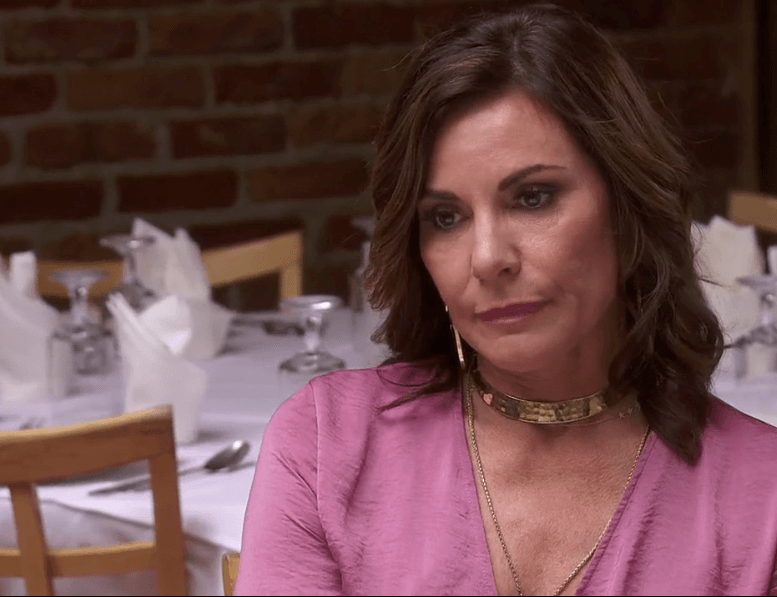 Dorinda's real estate agent is introduced, a seasoned ol' broad named Laurie. They discuss selling/renting the apartment, and Dorinda hopes that Hannah pushes out a baby before a buyer comes along. We jump over to a rooftop bar, where Tinsley, Dale and Sonja are convening to discuss Tinsley's dismal love life. Dale wants Scott to put a ring on it, and Sonja isn't buying Tinsley's desperate happy act. Tinsley objects, but her content sales pitch is a hard sell.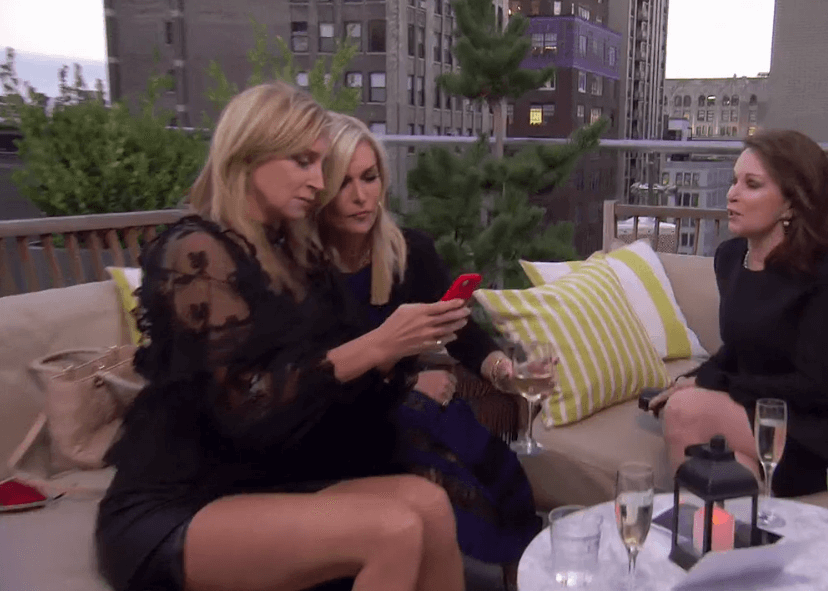 Bravo shifts us back to Dorinda's, where Barbara drops in to discuss renovating her apartment. Barbara advises her to rip everything out and start over, and shades Dorinda's style in an interview spot. She spills that Luann was not thrilled with her dodgy dialogue, and Dorinda is immediately defensive. Barbara stirs a savage pot for a rookie and Dorinda takes the bait — labeling Luann a faux victim who needs professional help. Dorinda thinks Barbara is drunk on Lu-aid, but Barbara denies the allegation. Barbara busts Dorinda for "waving papers" about Luann's children's lawsuit at a separate gathering.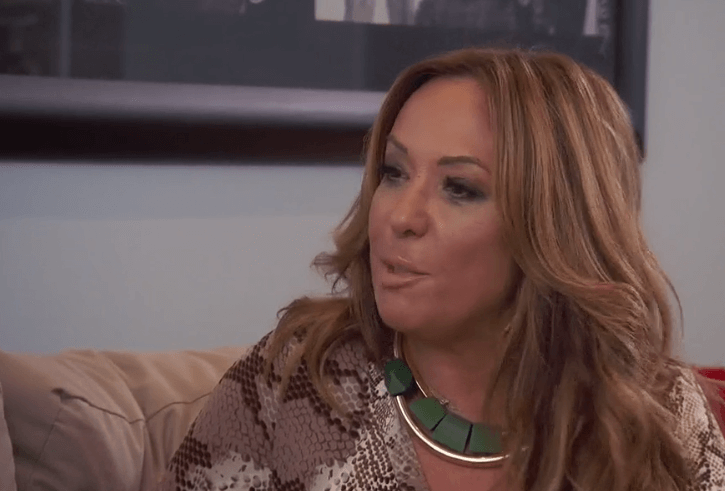 Bravo footage confirms that Dorinda was sharing the legal docs with Sonja and Tinsley from her smartphone. Dorinda tries to nail Sonja for bringing up the subject, but Barbara points out that shutting down sensitive topics while cameras roll is a no-brainer. Dorinda puts all blame on Sonja before Barbara re-reminds her that she didn't apologize during the gangster lunch. Dorinda melts down into a mini-tantrum, ranting and raving about being Luann's ride-or-die support system, especially during her more sober moments. Dorinda throws Barbara out — who turns down her reno job before indignantly slamming the door.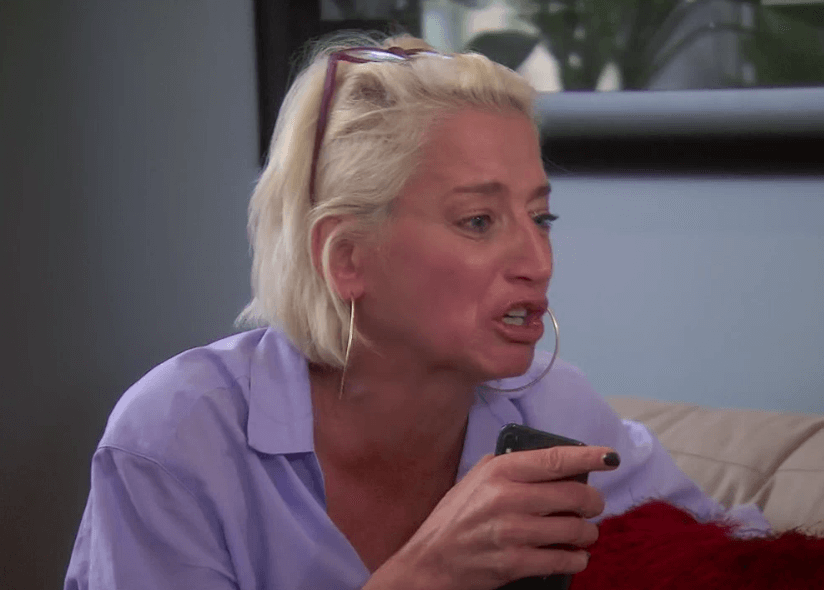 Next week on The Real Housewives of New York, Tinsley's bachelorette life is raked across the coals, and Dorinda's Berkshires home is transformed for Halloween.
"Like" us on Facebook "Follow" us on Twitter and on Instagram