'Vanderpump Rules' Recap: Katie Maloney Explodes On 'Sh*tty' Husband Tom Schwartz!
Welcome back to Vanderpump Rules and the grand opening of club TomTom! The Tom's will finally see their name in lights – if their white, Jon Travolta, Saturday Night Fever, suits don't deflect the lights. As the gang gets ready for the event at their own apartments, they discuss Lala Kent's bad-ass personality. Some are more understanding than others, like Jax Kennedy, who is also struggling with his dad's death, and unlike Ariana, who thinks Lala needs to get over herself and get a lobotomy grief counseling.
Over at Katie Maloney and Tom Schwartz, she is grumbling that since TomTom is now open, Tom should have more time for her because she is a bottomless pit of need. Who cares that the successfulness of club TomTom takes real work.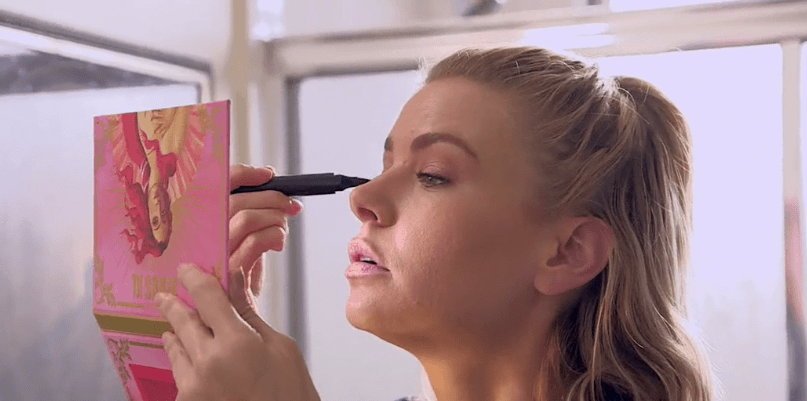 Tom Sandoval is all set to surprise his other wife with a motorcycle ride to their club which set him back 18 grand. He has gift for his other wife though: a personalized helmet for Ariana Madix on the days he lets her ride in the sidecar. Ariana is smitten with Tom.
Off he goes and calls Schwartz to come outside and see the surprise. Schwartz freaks out over his helmet, gloves and goggles. He is way more smitten with Tom. And Tom has planned everything down to the T – except for gas. He forgot to put gas in the tank.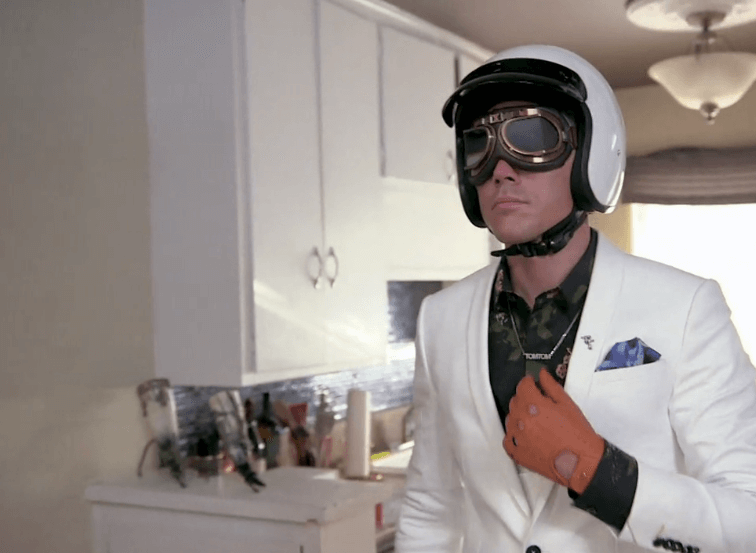 Everyone else is arriving at club TomTom. Ariana gathers the gang to wait for the Toms out front. They wait and wait. Finally here comes the guys after a quick pit-stop. The Toms arrive to cheers. Schwartz gives Katie a Bubba helmet and a bottle of champagne is wasted to spray the motorcycle.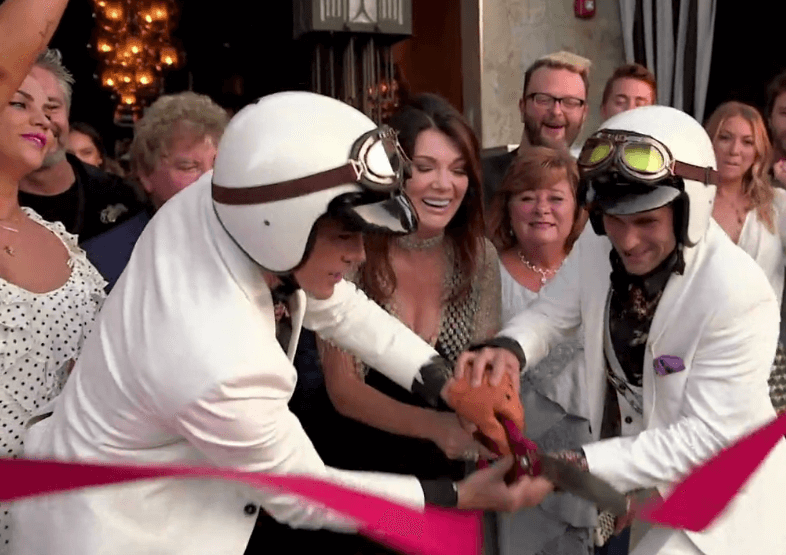 Things are hopping at the grand opening. Brittany Cartwright was given doctor's orders not to drink, but he didn't say not to do shots. Katie keeps trying to get Tom's attention, but he's like a dog who keeps hearing the word, squirrel. Scheana Marie tells Adam she's sorry he's not going to Mexico, but Adam doesn't appear to mind. Lala warns the girls she'll be taking her tits out in Mexico, which by this point is just boring. Who hasn't seen Lala's tits?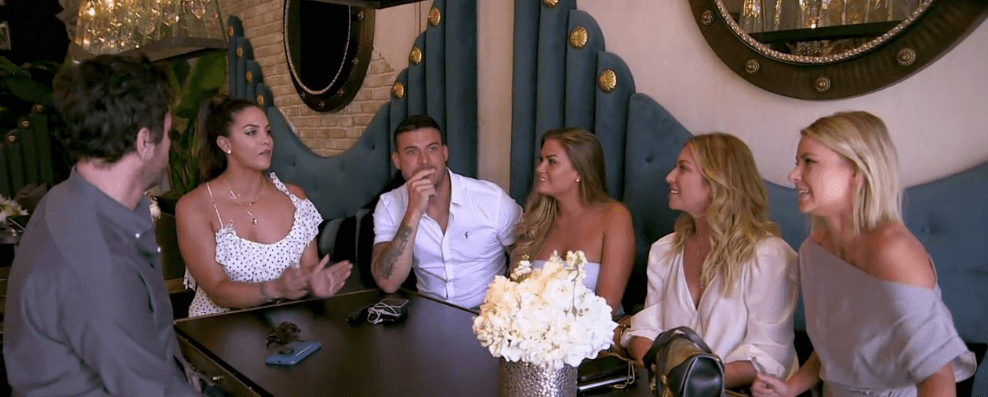 Stassi Schroeder asks Lala about the fight with Raquel at SUR. As she explains, Lisa is lurking and overhears it. She summons Lala to her table and asks about the fight with Billie Lee. Lala feigns stupidity and claims there was no problem between her and Billie, forgetting that Billie kicked her out not once, but twice. Lala claims the problem was with Raquel, but not to worry, it didn't get aggressive – if it's opposite day.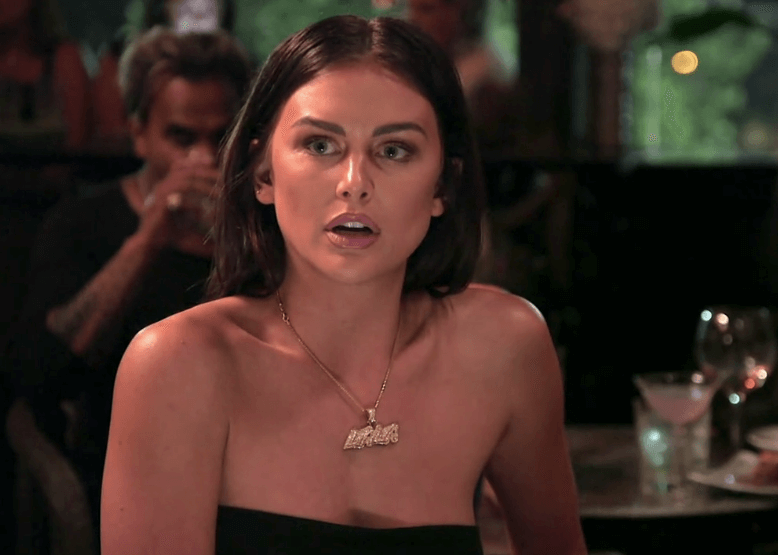 Lisa finds this version confusing so she calls Scheana over. Scheana's version doesn't match Lala's and now Lala is pissed at Scheana. Lisa tells Lala it's a non-negotiable to fight at one of her restaurants, but stops short of firing her. Lisa asks about James' behavior and Lala and Scheana both say he didn't glob onto anyone.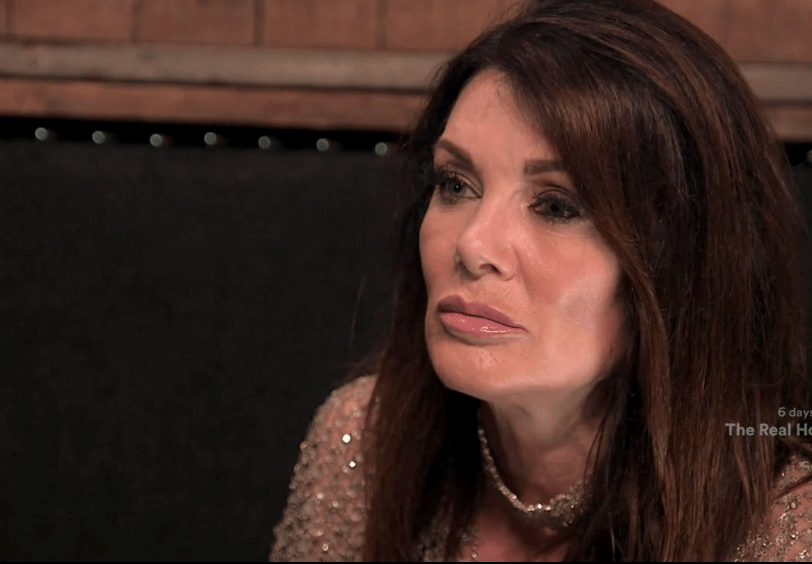 Sandoval is behind the bar making a drink for his one and only – Schwartz. Katie walks up and Schwartz is like, Oh wow, I completely forgot you were here. And to prove that, he walks away and mingles with other guests. Schwartz says being a bar owner just feels right. Apparently more right than being married. The Toms coerce Lisa into riding in the sidecar which she reluctantly agrees to, screaming wee, wee, wee, all the way home.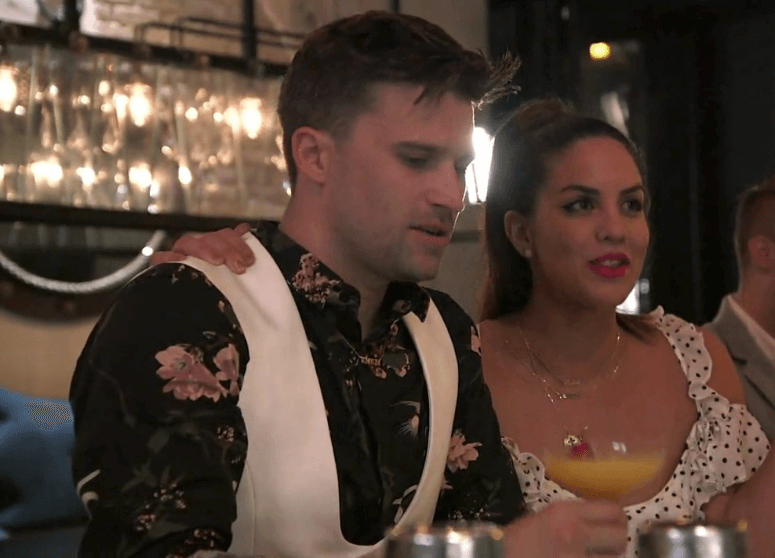 Vamos to Mexico! For some reason Beaux is wearing a T-Rex outfit, probably because he has a reptilian brain and Stassi is panicking because she will need to write in Mexico. She's behind on her book again. Shocker. Didn't see that coming. Well, as Hemingway said: write drunk, edit sober. Stassi will be able to do the first part.
Over at Jax and Brittany's place, Jax is questioning their decision to go to Mexico when they have an engagement party to plan. Okay, who are you and what have you done with Jax? Brittany says they just need to get the wildflowers so Jax suggests picking them to save money. Brittany says this is a Brittocracy and they will not pick them, they will overpay for them.
Over at Tom and Ariana's place, Tom is packing the all-important knife, giant can of hair spray, and his other white suit, not to be confused with the white suit he wore to the club opening. Ariana's suitcase is half the size.
Over at Kristen's apartment, she is packing while Carter watches. He is not going. Yay! Kristen doesn't understand why she has a bad reputation for traveling. Has she not watched this show? Carter advises Kristen not to drink. He's so delusional.
Off they go! Poor Lala is struggling with flying commercial. Quick, is there a guy with a PJ who needs a BJ? And Schwartz and Scheana were randomly selected to be upgraded to first-class. Schwartz happily ditches Katie in coach. Not a smart move, but I would ditch her too.
James stops by Villa Rose and visits with Max and Lisa. He tells Max how jealous he is not to be included in the Mexico trip. As Lisa makes tea, she thanks James for not attending the club opening and says she's learned from the others he did a good job of retraining himself during Lala's meltdown. Lisa then asks James how many beers he's had during his quest for sobriety. James cops to one with his dad because they were having tacos – duh. This upsets Lisa because James has a drinking problem which he denies. He explains he decided to reward himself with a beer for not drinking beer. Makes perfect sense. James tells Lisa he's been offered a DJ'ing job elsewhere and she says maybe his future doesn't include SUR. James looks like a little boy whose mummy just took away his favorite teddy.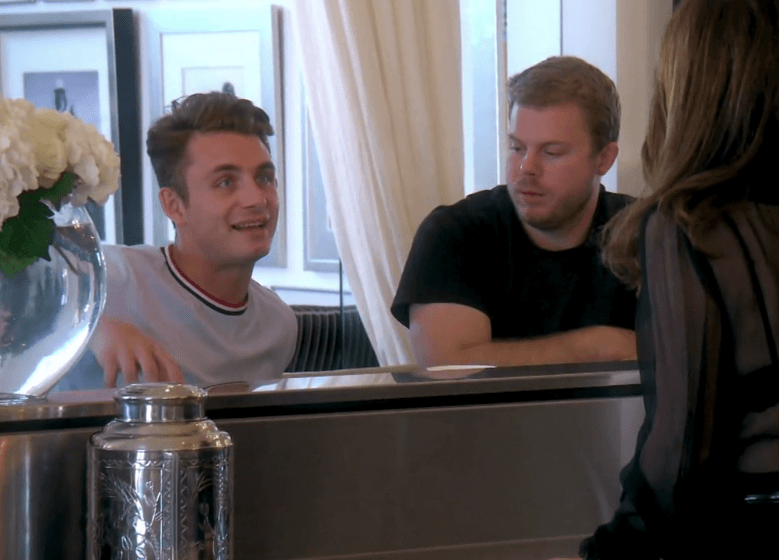 The crew arrives at the hotel. The drinks they provide as a welcome are alcoholic free, so Jax pulls out his giant bottle of vodka that he traveled with and fixes that. Schwartz is getting the cold shoulder from Katie after a two-hour flight of rage-texting from coach. The gang checks out their rooms. Each room includes a banging chair, splash pool and hammock on the balcony. Noice!
But there is trouble in paradise. Katie complains that she hasn't seen Tom for the past four months because he's been working so hard to provide for their future. Tom says he sees her every day, but she's pissed Tom isn't making an extra effort to kiss her ass. Tom feels sorry for their neighbors – which are Tom and Ariana, making their own comments.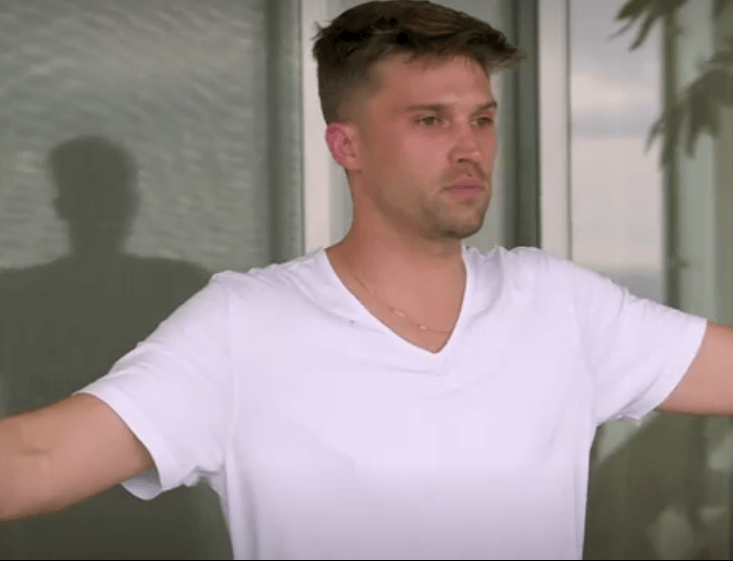 Katie says the problem with Schwartz is he doesn't listen. Schwartz says he doesn't like the sound of Katie's voice because it's a "cacophony" of nagging. Somebody got a thesauruses for Christmas! So much for vacation sex, Tom says he's tired of having a shitty wife for seven years. Ouch. Them are fighting words.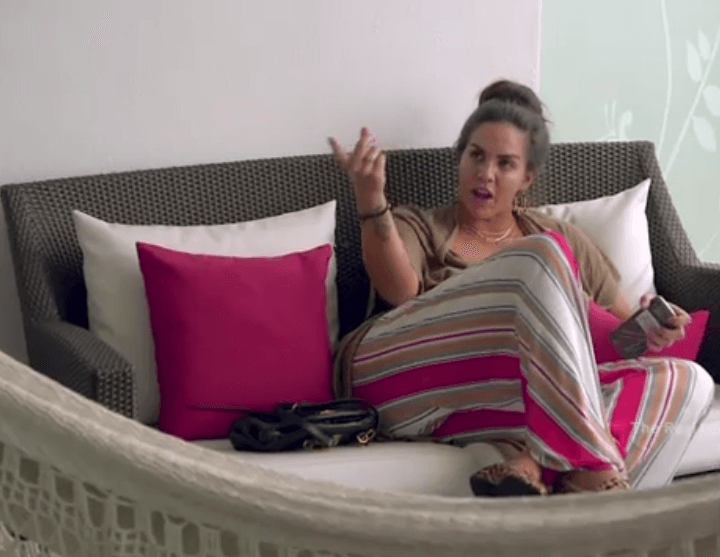 To be continued…for the entire vacation. Tune in next week for more fighting with everyone!
Stay Connected With All About The Tea: Twitter Ι Instagram Ι YouTube Ι Facebook Ι Send Us Tips
I am so lucky to combine blogging with my guilty pleasure of watching reality TV. I read all the comments and respond to most. Feel free to reach out to me. If you like fiction, I have two published novels: Three Days in Purgatory and A Reason to Run.