VIDEO: Colt Johnson and His Mama Bring Major Drama To Larissa in '90 Day Fiance: Happily Ever After' Trailer!
90 Day Fiance: Happily Ever After is back — the spinoff series following up with six couples featured on TLC hit, 90 Day Fiance. Messy lovebirds, Chantel Everett and Pedro Jimeno, ex-couple, Colt Johnson and Larissa Dos Santos Lima, Russ and Paola Mayfield, Elizabeth and Andrei Castravet, Ashley Martson and Jay Smith and Nicole Nafziger and Azan M'Raouni will all be featured on the upcoming season.   
Fans will catch up with Season 6 standouts, Colt and Larissa, whose rollercoaster relationship only gets worse when Colt's mother, Debbie, steps into the mix.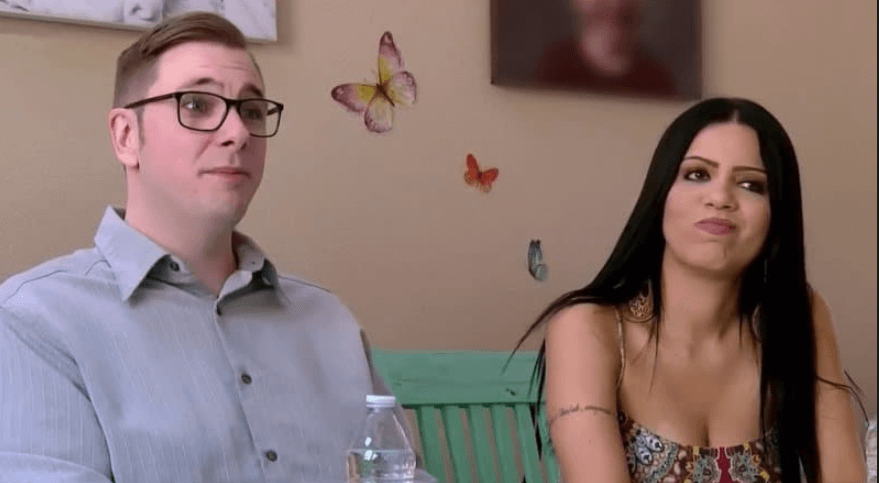 Check out the Season 4 trailer below.
"She will not get that green card, I don't give a sh*t. I will testify against her," Colt tells his mother in the clip. 
"She got what she wanted, to destroy you," Debbie cries.
"She's a f–king bitch, f–k you, a–hole," Larissa says, seemingly talking about her mother-in-law.
Larissa told US Weekly earlier this month that if she could "go back in time" she would "never do the show."
"I think the series accelerated all the drama, especially with his mother too," the Brazilian native said.
Family discord, shady motives, cheating scandals, newborn babies, and lots of messy drama will amp a red hot season. Which couples will come out on top — and who will crash and burn?
Season 4 of 90 Day Fiancé: Happily Ever After premieres on Sunday, April 28, at 8 p.m. ET, on TLC.
"Like" us on Facebook "Follow" us on Twitter and on Instagram
Becca is a Senior Editor for All About The Tea. She's a coastal girl who loves the outdoors, and writing about the sneaky and silly side of reality TV. Her bio is short, but her snark is endless. She loves writing for the sharpest posters in the world.