Sister Wives
'Sister Wives' RECAP: Kody Brown Tries To Steal the Spotlight At Aspyn's Wedding!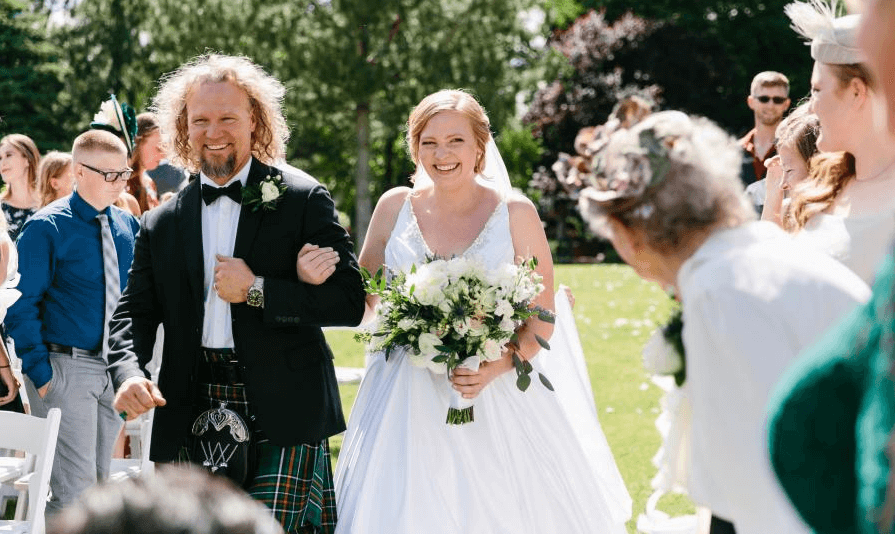 The Sister Wives are headed to Flagstaff — and Sunday night's episode opens with an excited reminder that the family's offer on "the land" was accepted. The crowd needs to move in a month, but first, Aspyn will tie the knot, to lighten the load. Kody summons the gals so he can beat his relocation drum, and Christine reveals that she's hiding some super-awesome-groovy news. This makes Kody nervous, but when Aspyn and Mitch pop in, Kody forgets his worries long enough to notice that the lovebirds are morphing into one reddish person.
Aspyn is peeved that the family is beating her to an inevitable separation, so the group agrees to focus solely on Aspyn's shifty hair, and not the traumatic address change. Christine triumphantly announces that she scored a Flagstaff rental, but Robyn immediately trumps her, braying that she has secured a ginormous Arizona fortress. Robyn adds that God wants her to live in a mansion, but you can almost feel the synchronized eye rolls.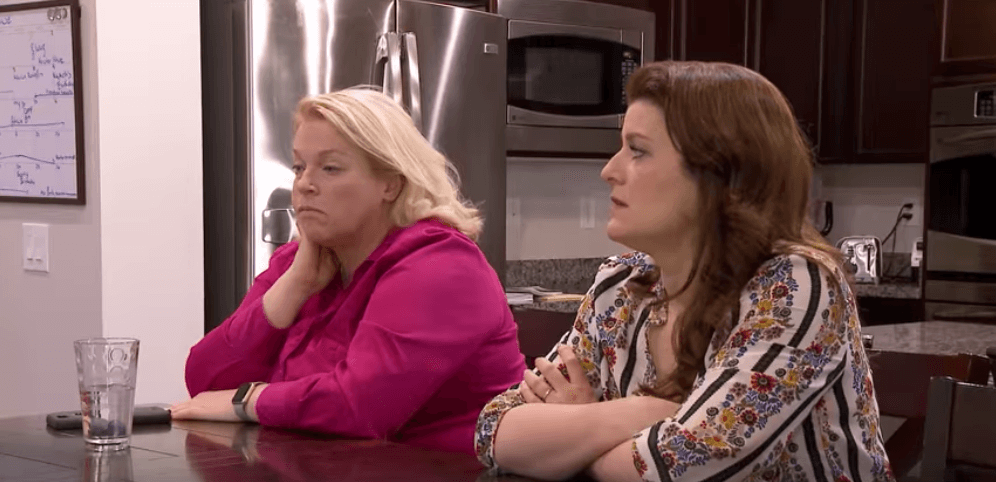 Janelle has also secured a house, but Meri wants a swingin' bachelorette pad downtown. Mare is going to take her own sweet time, so she can adjust to the idea of associating with these country bumpkins, in her hip new life. Meri wants to wrap things up in Vegas at her own pace, but the others don't trust that she will obediently submit to the plan. Christine can't wait to NOT talk about the move — but you could've fooled me, and everyone else watching this marathon storyline.   
The family is prepping for wedding travel, and will soon head to Utah. Hunter is home from school, and Garrison might make an appearance, as well. Gabriel is still angry about the move, but is working hard to hide his seething fury. They all chatter about vehicles, post-wedding schedules, travel challenges and Kody's wardrobe — delivering a run-on stream of footage that should have been axed.
It's the day of the wedding rehearsal, and Aspyn and the resident peacocks are excited. She and Mitch will exchange personal vows in front of both families — and Aspyn confirms that her own side is the most challenging. We meet Nathan, a bro-in-law/ bestie combo, who will officiate the wedding. Nathan's voice is shot, his eyes are wonky, and everyone just hopes that he can straighten himself out by tomorrow.
Christine gasps in breathless wonder at her daughter's official marriage license, and is bugged that she isn't allowed the same glorious document. TLC zooms in on Meri, while Robyn passionately downplays the importance of being the ONE legal wife. Meri gives Robyn a pointed jab when she mentions the HBIC dynamic, rewinding the legal switcheroo that proved to be the beginning of the end.
The rehearsal goes down next, and the scenery is pretty, but the practice peck is a dud. Hannah unveils the ladies' wedding chapeaus, and the crafty numbers are real doozies. Meri's turns out extra special, but Hannah is unfazed by her horrified reaction. Christine can't wait to rock it as super-awesome mother of the bride. The dinner is plural/casual, and the Browns are happy to be fellowshipping with their own kind. Mitch and Aspyn agree that a polygamous marriage will be a solid hell-no.
The big day has arrived, and all of the ladies, including Kody, are getting pretty. Nathan's voice is a no-show, and on the home-front, Truely is ordered to eat healthy, to avoid vicious hyperactivity. Kody gives Robyn credit for his perm, and badgers Truely into allowing him to wreck her hair as well. The venue looks beautiful, at least until a kilt-happy Kody crashes the place, killing the dreamy vibe.
Kody invites a group cringe when he blurts sexual innuendo about his daughter's honeymoon bed, making even Mitch uncomfortable. Kody makes the harrowing decision to wear undies under his kilt, but decides against a bra. Kody chatters and jabbers like a nervous bride, inviting alarmed side-eyes from the guys. We check in with the ladies, and Aspyn looks lovely. Christine, who's dressed like a Downtown Abby extra, is over the moon. Aspyn kindly invites all of the "moms" to help her get dressed, a sweet gesture from a very sweet bride. We hear that Hannah fixed Mare's hat, but LulaMom's scribble dress is a whole other story.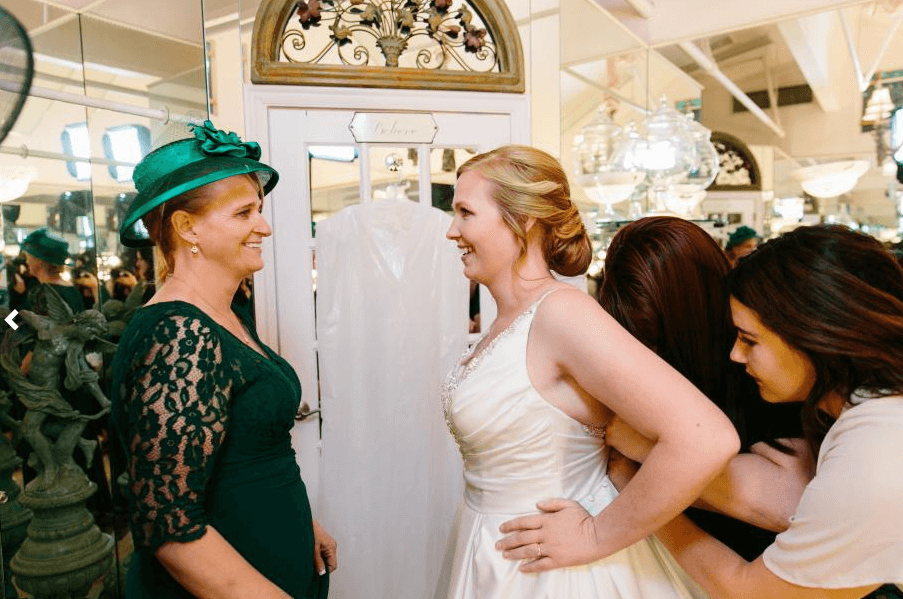 Kody pops a cringeworthy pose in his kilt, his thighs enjoying the breeze while waiting for the bride. The flower girls steal the show, and Ari-May really delivers when she rebels and flings her basket. Kody proudly walks his daughter down the aisle, and Aspyn and Mitch are thrilled to see each other. Nathan whispers a mean ceremony, and Aspyn giggle–gasps out her vows. Kody declares that the day is turning out super-perfect, and everyone looks great — especially him.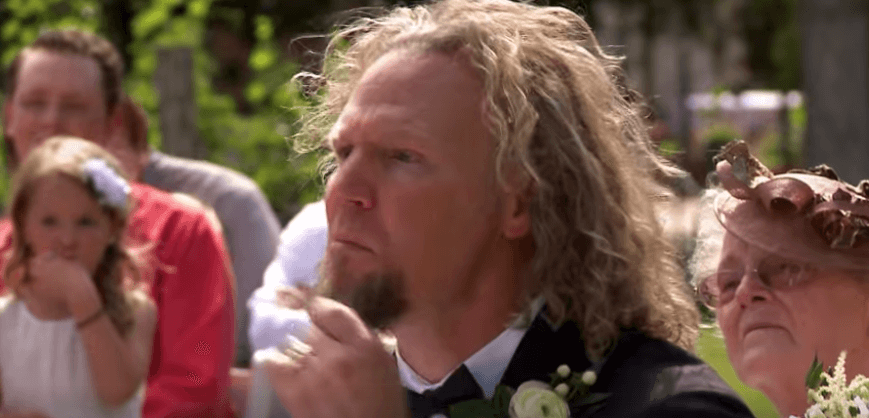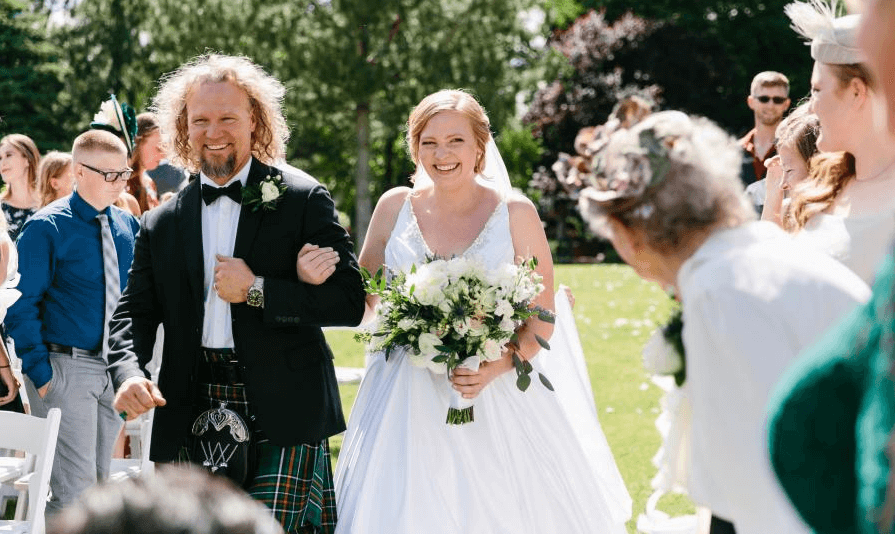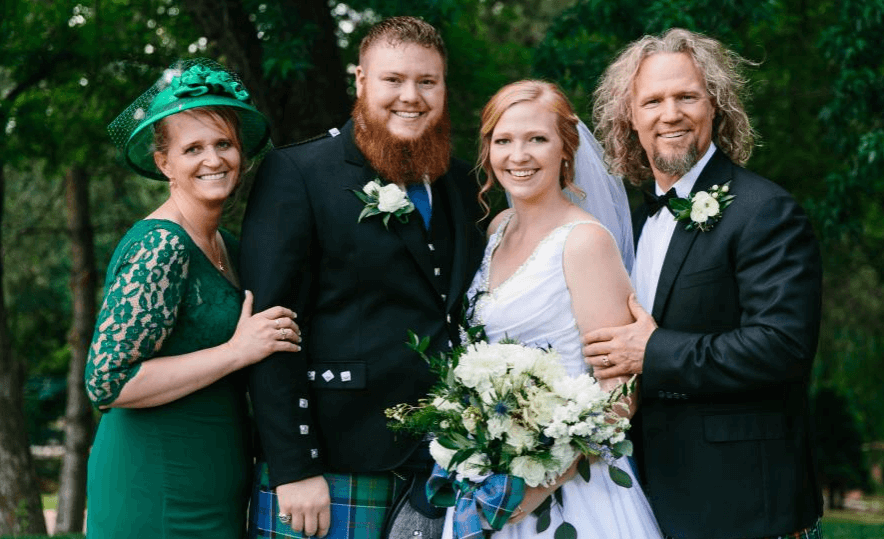 Family photos are snapped, and Kody chokes out a love poem to Mitch. Kody grabs Hannah for the first swing around the dance floor — and the spectacle is frightening.
The happy couple shares their first dance, but Kody can't wait to shove Mitch out of the spotlight. The episode ends in predictable fashion — with the Browns stomping it up on the dance floor.
Next week on Sister Wives, Kody reveals that the family is going broke, as the Flagstaff drama reaches new heights.   
"Like" us on Facebook  "Follow" us on Twitter and on Instagram