Real Housewives of New York
'Real Housewives of New York' RECAP: Dorinda Medley Pulls Tyler Perry Into Her Drama With Luann de Lesseps!
The Real Housewives of New York begins with Tinsley Mortimer and Sonja Morgan arriving in the Hamptons — all in one piece. Tinsley is now a pro driver and even transported caviar for the hostess. The gift is a hit, and Tinsley hopes that Ramona Singer won't pull a fast one, and save the treat for her real girlfriends. The ladies are excited to be back together again, and Dorinda Medley has decided that a kitschy photo-shoot is the perfect way to start the girl party. Dorinda brought along mermaid getups, because she wants to turn dark and drunk, to fun and fishy. Meanwhile, over at Bethenny Frankel's place, Luann de Lesseps is gushing over the prime man-meat to be had at local AA meetings.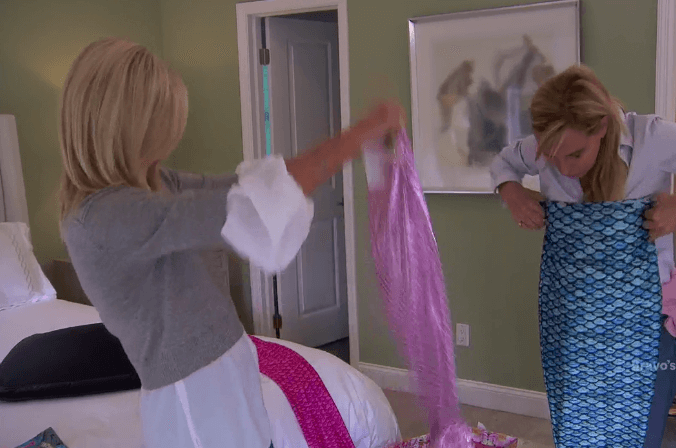 Barbara Kavovit quips that she's ready for a relationship — and a recovering drunk might be a step up from a willing house painter. Barbara's a great catch, but can be intimidating in a male dominated professional world. Ramona has invited Bethenny and Lu for dinner, but the ladies are ignoring her. The two groups are separated by lots of emotional baggage, but Luann is ready for some Sonja, so she calls her up to slam her for crashing at Ramona's house. Luann is hosting her own dinner tonight — and after confirming Sonja's attendance, triumphantly announces her decision to freeze out Dorinda and Ramona. Barbara mentions her upcoming clambake, and Ramona's hot phone breath inhales an invite.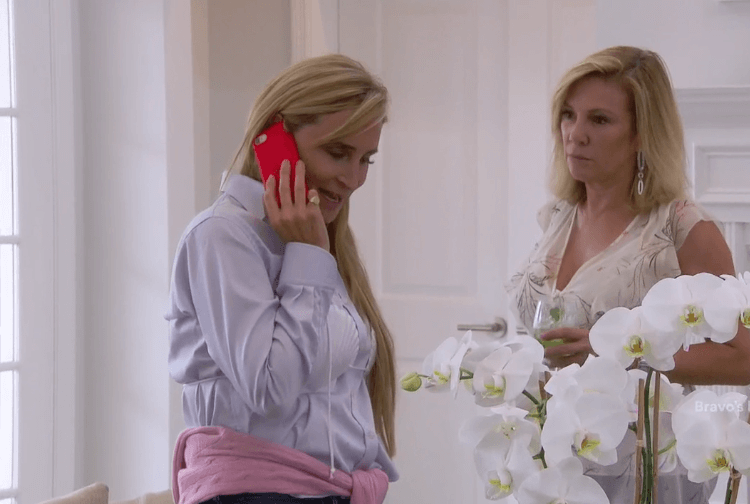 Luann can't stomach Ramona's liar-face, and is worried that her crazy eyes will drive her to drink. The blondes dress up in their mermaid garb and snap some cringeworthy photos, and Tinsley is crowned chlorine queen. Ramona clunks backwards down the stairs in her high-water tail before showing off her new swimming skills — floating on her pool noodles with fresh confidence.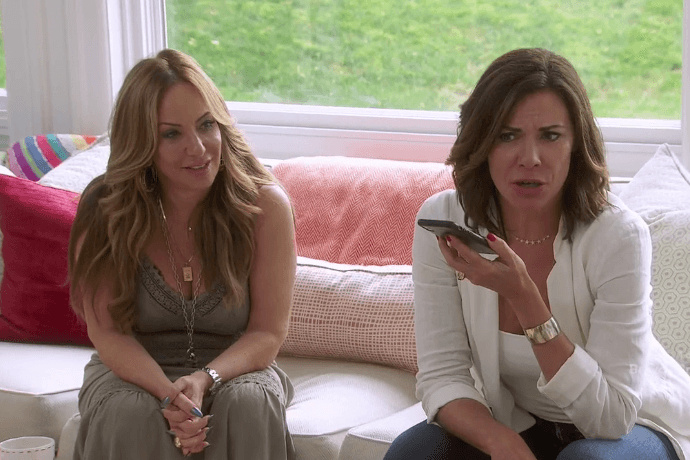 Sonja arrives to reunite with Team Luann at a local restaurant, and gets reacquainted with Barbara. The blondes choose a different eatery, and Ramona can't wait to ditch Dorinda and Tinsley to scour the place for single men. Sonja delivers a Team Ramona alkie update before Barbara informs her that Ramona and Dorinda are not invited to her clambake. Sonja is stuck in the middle, but Barbara reminds us that Luann's fragile sobriety is her number one priority. Luann arrives right on cue, along with Bethenny, and another intervention soldier named Ann. Ramona returns from her bar strut, giggling that her mission was a homosexual bust. She desperately wants an age-appropriate relationship — no offspring allowed. Bethenny and Barbara take turns rehashing Luann's frantic spin-out over her lost upstate mansion, and how her wine-soaked financial grab landed her back in rehab.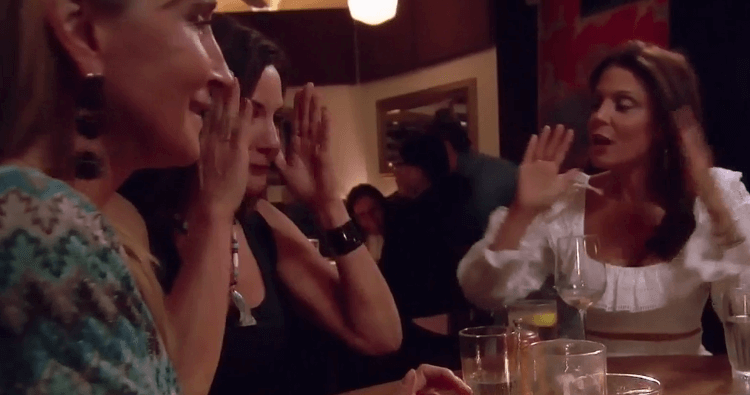 Luann was careening out of control, and the situation was straight-jacket worthy. Bethenny and Barbara spill more horrifying details about Lu's boozy free-fall, making her rapid recovery a hard sell. On a lighter note, Luann clarifies that she's dug into her beef with Dorinda, and will only accept a loving and sincerely apologetic phone call.
Ramona has enlisted yet another cute pro for some compensated flirting — this time, a tennis coach. Tinsley shows off her mad skills, and leaves Ramona in the dust in every area. Ramona fights back — but due to bad weather, travel demands, sore muscles and a bruised ego — she falls flat. Dorinda leaves the duo to duke it out on the court, before Bravo hops us over to Bethenny and Barbara, who are checking out Bethenny's rental property house. The place is staged and gorgeous, and Bethenny chatters like a hyperactive realtor, while basking in Barbara's gushing approval.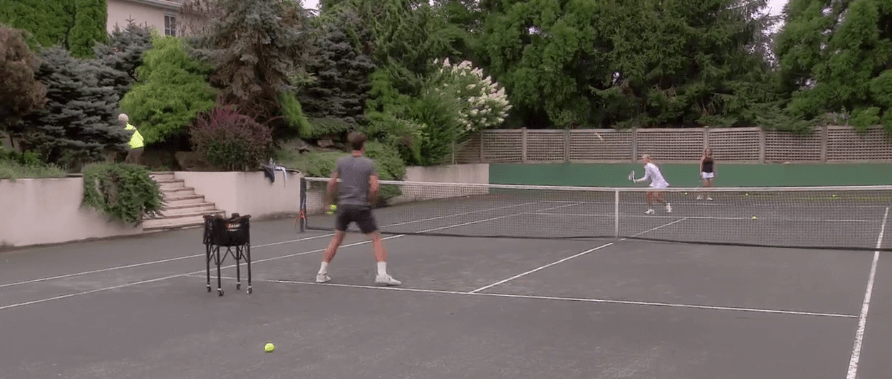 It's time to debrief, so Sonja is ready to report on the dinner with Team Lu to Team Ramona. Before Sonja can begin, Ramona slams Luann as a rehabbed phony. Dorinda cannot wait to join that chorus, so she self-righteously shades Luann's cabaret life as a recipe for disaster. Sonja drops the chilly clambake update, and Dorinda and Ramona are incensed by the savage snub. Sonja tries to explain that Lu's sober life is a dicey place, so the blondes debate how best to force a double-lush reconciliation.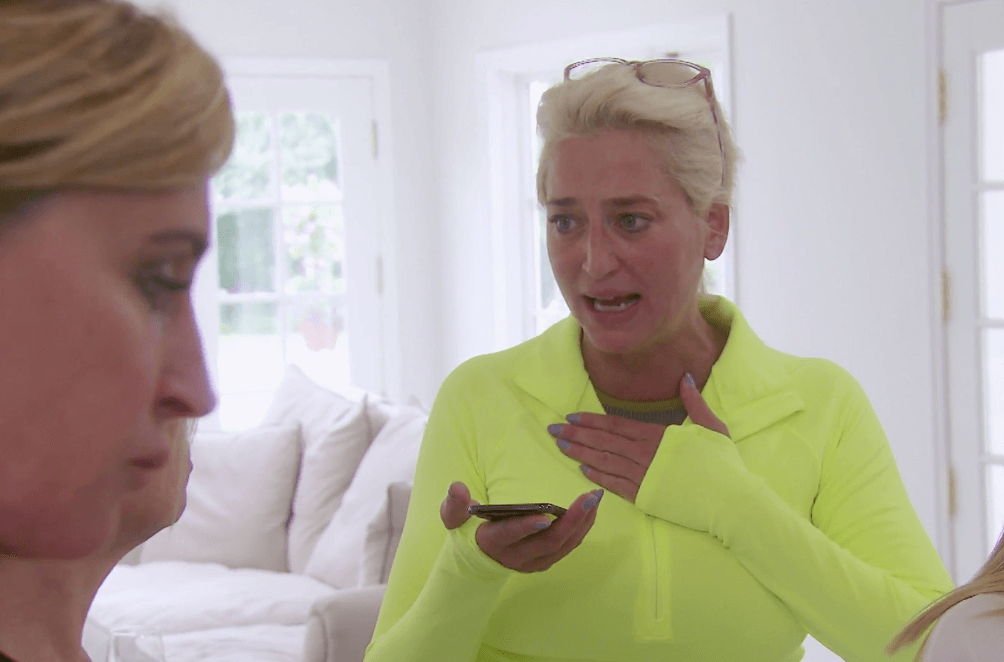 Dorinda busts up Barbara's real estate romance when she phones in to complain about the party diss, ranting and raving about her disrespected devotion. Barbara isn't buying Dorinda's position, and doesn't care about her defensive hissy fit. Bethenny quips that Dorinda has to win no matter what, but not before Ramona bellows her two cents into the phone.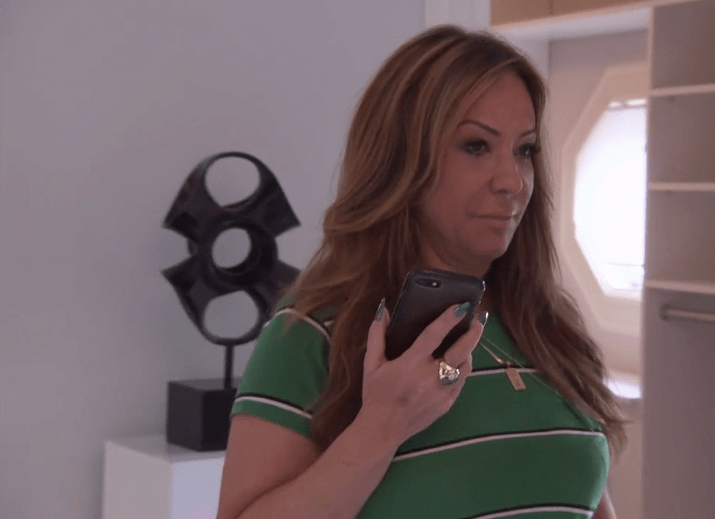 Barbara updates Luann on Dorinda's latest blurt — and when Luann blurts back, shading Dorinda's state, Bethenny double-snaps a "not well bitch."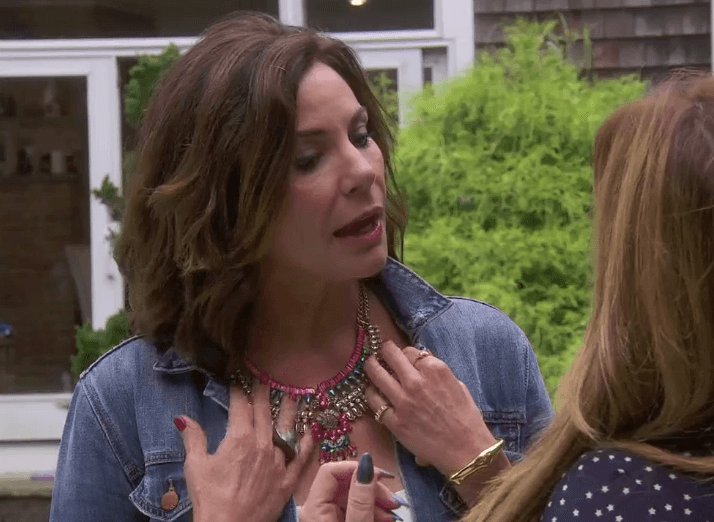 We rejoin Barbara and Luann shopping for party groceries, the local market a perfect place to rehash Dorinda's dramatic phone call. Luann insinuates that Dorinda is a sister drunk, and slams Ramona's lame phone coaching skills. Back at Ramona's, Dorinda texts a lofty "life lesson" message to Luann, hoping to avoid a messy forgiveness spectacle. Luann responds to the message with a snarky eye-roll, and resists shooting back a sarcastic comeback.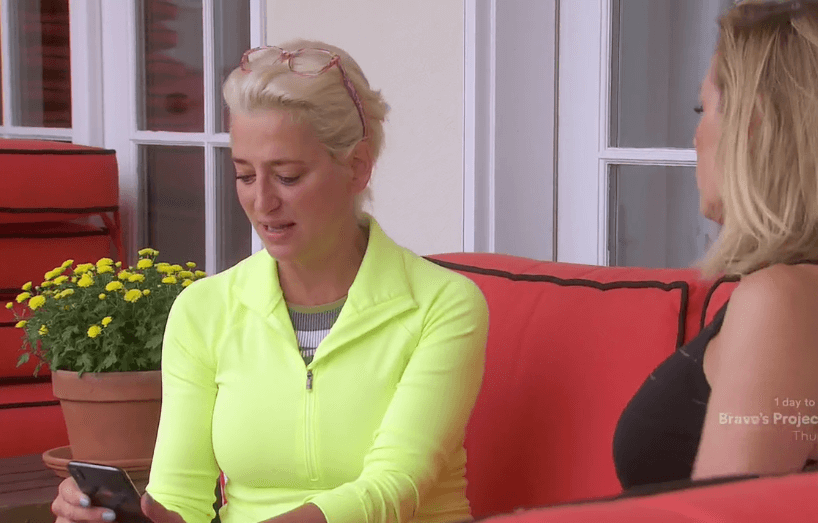 We swing over to Barbara's house, where the party prep is in full swing. Bethenny arrives in a sparkly mumu, just in time to give her manic critique of Barbara's wonky design sense. She offers her analysis of Dorinda's swiped words of wisdom, just as Tinsley, Sonja, and Ramona arrive. Ramona lays out her strategy to thump and run, determined to inform Barbara that she's wrong about whatever truth she's peddling. Hopefully, Ramona will remember her name.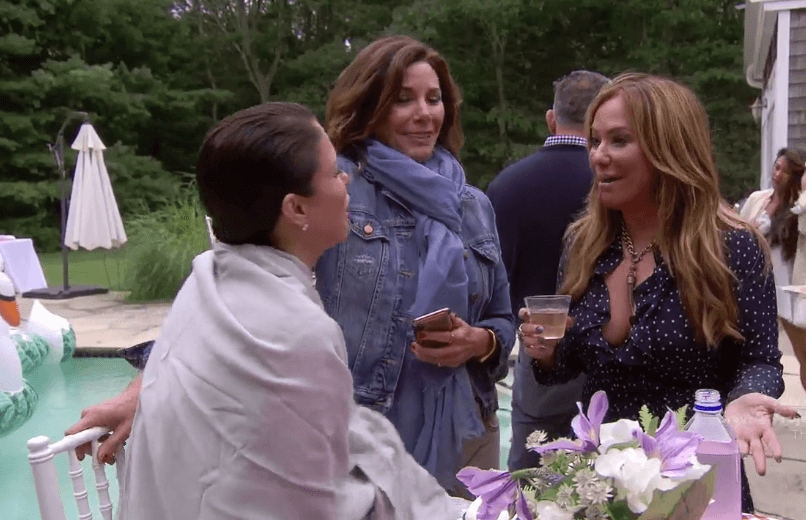 Luann faces off with Ramona and crosses paths with Dorinda, on the next Real Housewives of New York — don't miss it!
"Like" us on Facebook "Follow" us on Twitter and on Instagram