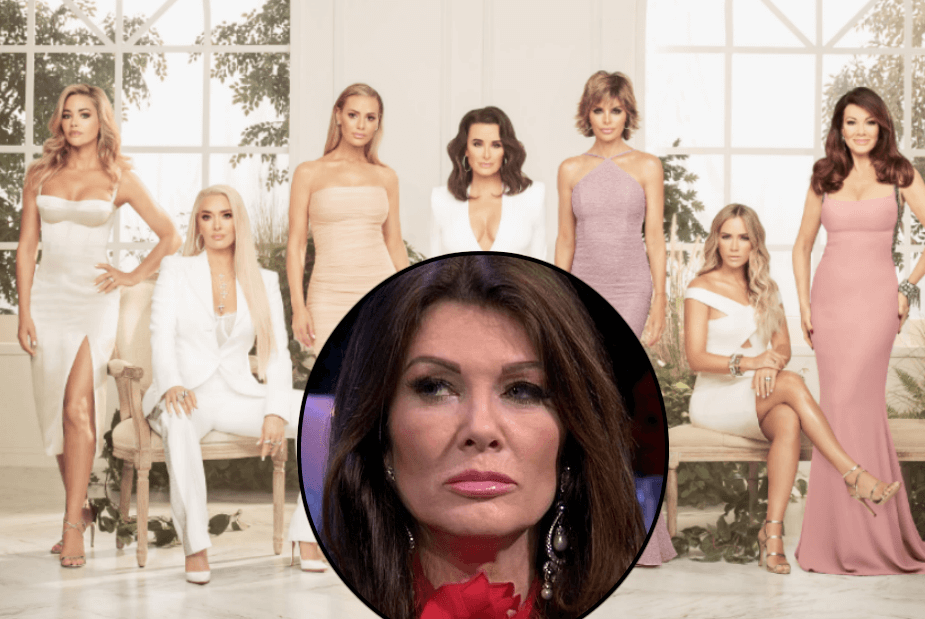 The Real Housewives of Beverly Hills have seemingly launched another twist and turn plan to take down reality vet, Lisa Vanderpump  — but fans aren't buying what many in the cast are selling. 
One thing that never seems to change in Bravo's 90210 — overwhelming fan support for Lisa Vanderpump. Twitter has been cheering for the popular restaurant owner since "puppygate" took off — which might point to a bumpy social media ride for Lisa's mean-girl adversaries.
Andy's minions carrying out his orders to takedown down LVP while grieving. Incredibly cruel and heartless #RHOBH pic.twitter.com/umwMF5nnJ8

— Reality TV Bliss (@RealityTVBliss) March 13, 2019
LVP had Dorits back all last season even after Dorit trashed her behind her back. For Dorit to take this pompous attitude like she doesn't know whose side to be on is a joke. #RHOBH

— MyRealityNickel (@RealityNickel) March 10, 2019
I'm sorry but all these ladies talk shit about LVP. There jealousy is laughable. LVP needs to leave show and screw them, they will literally have nothing to talk about. LVP will definitely survive. #RHOBH

— lbteph (@LisaHarris211) March 13, 2019
Lisa Vanderpump is probably one of bravo's best casting! EVER! No other housewife is as smart as she is! A GENIUS like PK said on tonight's episode??? #RHOBH

— Legally Fit (@legallyfitt) March 13, 2019
It's so sick these ladies are coming for Lisa V. her brother committed suicide. Give her a break. Teddi lying is really low. Lisa defended her so much last season. Lack of fucking integrity #rhobh

— FlamesofRebirth (@gg_flames) March 12, 2019
Twitter is letting all the #RHOBH housewives have it. They are not backing down. It's very clear the audience is on Lisa Vanderpump's side. No one is safe… except Denise Richards. ? pic.twitter.com/n0tNCST4iN

— Angel Huracha (@AngelHuracha) March 13, 2019
Honestly if Lisa doesn't come back I won't watch #RHOBH anymore. Trying to bring someone down after they lost a family member and trying to ruin their character and reputation is sick.

— Samantha (@gennilynn1) March 13, 2019
Oh Lisa you need to explain NOTHING to the fans of #RHOBH, we have all witnessed with our own eyes how terribly those vindictive women (w/ the exception of @DENISE_RICHARDS & @TheRealCamilleG) have treated you. It's disgusting & quite frankly unbearable to watch! Love u LVP!! ❤️

— Lisa Mann (@lamann2011) March 7, 2019
Lisa has been trying to move beyond the dog issue Kyle & you, Teddi and Rinna won't STFU about it! #rhobh

— Bone's Wifey (@mimisooner) March 13, 2019
I believe Lisa Vanderpump! Teddy is blowing this up for air time! Dorit is so Phony #RHOBH

— Miechelle Forgey (@MiechelleForgey) March 6, 2019
On Tuesday's episode, Teddi Mellencamp Arroyave backtracked her innocent plea, admitting that she engaged in chatter about exposing Dorit Kemsley's controversial Vanderpump Dogs dog adoption/surrender, on camera. Teddi has been taking a beating on Twitter — along with backup players, Kyle Richards, Lisa Rinna and Erika Girardi. 
Teddi ? was ? guilty when she sat at the table with DoritVick and said I do not lie and this feels yucky with fake tears without ever telling her what she did and said. That's a guilty coward. She was hoping John B wouldn't show anything #RHOBH

— Reality TV Bliss (@RealityTVBliss) March 13, 2019
By revealing her involvement little by little, @TeddiMellencamp is doing to LVP exactly what she's accusing her of. Set up. Manipulation. Lies. Sorry teddi, u said "I did nothing wrong"& mislead. So when ur misleading it's called mistakes but when Lisa, she's a liar. Hm. #RHOBH

— qofbh??? (@queensandrose) March 13, 2019
Wow! Just watched the newest episode and Teddi is a LOSER!! And once again, Lisa Rinna is stirring the pot in her trailer trash kind of way #RHOBH

— Thia Kinser (@micibaby) March 13, 2019
href="https://twitter.com/Veronic00083399/status/1103119502764576769
Kyle says she is LVP's friend but she always really enjoys it when people go after Lisa. I stick up for my friends, I certainly don't snicker behind them while someone yells at them. She is a really shitty friend. #RHOBH

— Whodini (@Whodini0614) March 13, 2019
Lisa Rinna always has the best storyline because her storyline is always Lisa Vanderpump.#RHOBH

— Nick Ludwig (@TheSkinnyLiar) March 13, 2019
Now that LVP has shown Kyle evidence that Teddi wanted to bring to initiate puppygate, Kyle wants her "just move forward"? LVP needs new friends. #rhobh

— NeicyART (@NeicyART) March 13, 2019
WTF Kyle! Why so defensive? You seem to have an agenda against LVP and a sole purpose to make Teddi an innocent saint. #WWHL #RHOBH

— Alejandra Pontón (@aleppolly) March 13, 2019
Kyle saying Teddi "didn't go through with it…" are you fucking kidding me? Do you think we don't have eyes or ears? Literally the first episode they brought the dog out and Teddi goes "is this the dog?!?!" #rhobh #wwhl

— InRealityLife (@RealityTv_Bites) March 13, 2019
I'm sorry but what proof does Teddi have? Someone who is not Lisa said something. That's it. Show me a text FROM Lisa and I will believe your bullshit story.#RHOBH

— Annie K (@Anniehootenanny) March 13, 2019
Way to go @TeddiMellencamp !Your 2ndseason on #RHOBH I honestly feel like u and @lisarinna have ruined the show!Every chance u get u tell all the girls how mean #LVP has been by setting you up ,the fans can see clearly,the only set up was how u & Rinna are out to bring Lisa down

— Bella-Renee Smith (@Renee000000) March 13, 2019
Please cancel Lisa Rinna! For the love of all the diamonds in the Hills…get rid of her and Teddi. Oh, and throw fake accent Dorit in there. #RHOBH

— Auggie46 (@Auggie46) March 13, 2019
Kyle knew all along that Teddi was involved and never said anything when Lisa was being attacked in the Bahamas. Get the fuck out of here…… #RHOBH

— NastyPeaceAWork (@LetMESay8) March 13, 2019
What do you think of the cast gang-up—and will Lisa Vanderpump  navigate the season as a fan winner?
Let us know what you think — and catch the next episode of The Real Housewives of Beverly Hills, Tuesday night at 9 pm, ET, on Bravo.
"Like" us on Facebook "Follow" us on Twitter and on Instagram