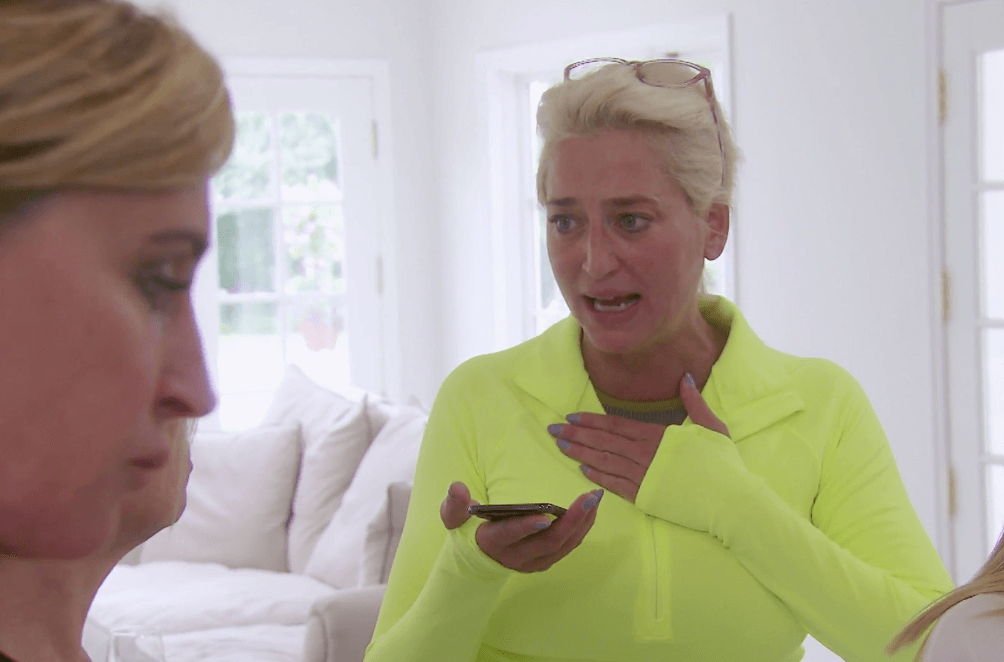 On tonight's all-new episode of The Real Housewives of New York, Dorinda Medley is not happy that she has been disinvited from newcomer Barbara Kavovit's clambake.
"No, you're not disinvited from the clambake at all," Barbara says.
"Sonja's saying I have to call Luann? No, no, listen, sweetie, I'm not doing it," Dorinda says.
During the Season 10 trip to Colombia, a newly sober Luann de Lesseps questioned Dorinda's excessive drinking which enraged Dorinda and she mocked Luann's Palm Beach drunken arrest. Their tiff continued into the finale where Dorinda heckled Luann during her first cabaret performance — she repeatedly yelled "JOVANI!" from the audience.
"I spent the next four weeks apologizing and apologizing after years of complete devotion to her — devotion," Dorinda says. "And for the last six weeks, up until about three weeks ago, Luann has been bashing me in every press, every podcast…Ramona kept saying take the high road."
Bethenny Frankel is amused by Dorinda's reaction and can't help laughing from the sidelines.
"She always has an excuse for everything and she's her own worst enemy," Barbara says about Dorinda in a confessional.
Click play on the video below for more.
The Real Housewives of New York City airs Wednesday nights, at 9:00 p.m. ET, on Bravo.
"Like" us on Facebook "Follow" us on Twitter and on Instagram