Featured
'Vanderpump Rules' RECAP: Tom Sandoval Explodes On Katie Maloney For Being A Bully!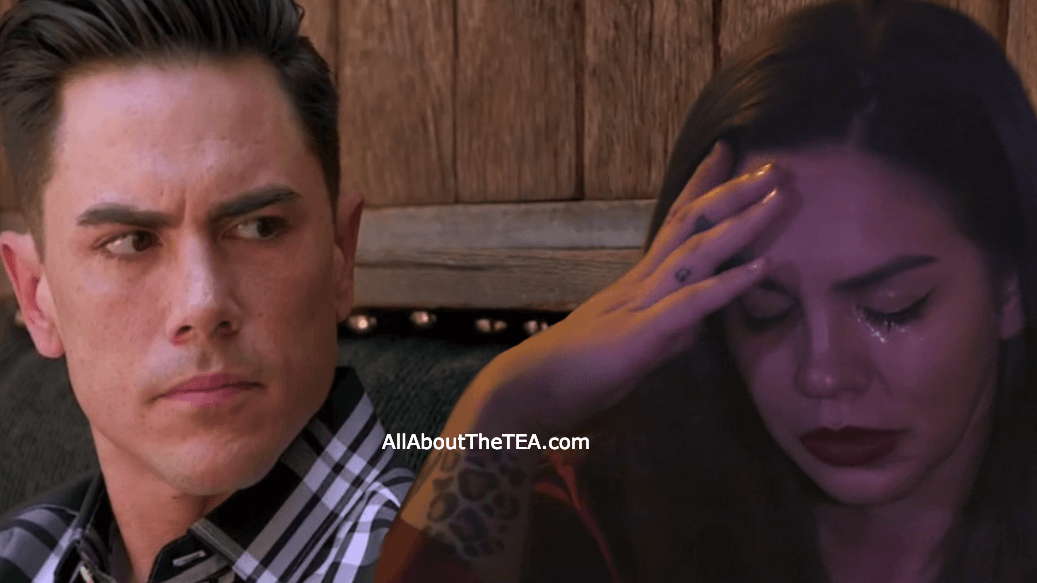 Vanderpump Rules Recap!
Welcome back to Vanderpump Rules! This week Katie Maloney comes between the Toms. Oh no! Will she breakup the bromance that's stronger than her marriage? Probably not. We begin with Tom Schwartz at club TomTom counting tables and having difficulty doing so. Where's Tom Sandoval, you ask? He's picking out a motorcycle with sidecar so he and his work wife can arrive at the club on opening night. I mean, that's way more important. His budget is 15K, and I'm thinking, Dude, why not rent? Ariana Madix reminds Tom that they are supposed to be buying a house. Tom tells her too bad, he's been dreaming of this bike for over a year. It will be the baby Ariana refuses to have.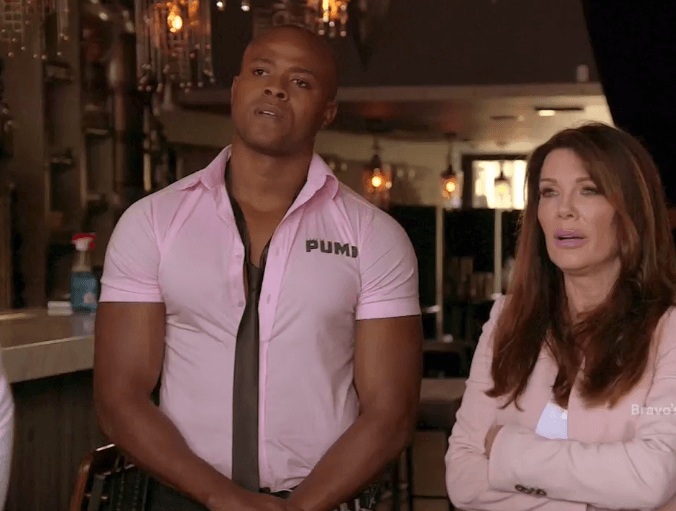 Back at club TomTom, Lisa Vanderpump tells Schwartz they need to be at the club every day because there's much to do prior to the opening. But Schwartz's triplet brothers, the three B's, have arrived in town, so he's kind of busy. Tonight they are living la vida loca and will go see James Kennedy DJ at another bar since he's currently banned from SUR.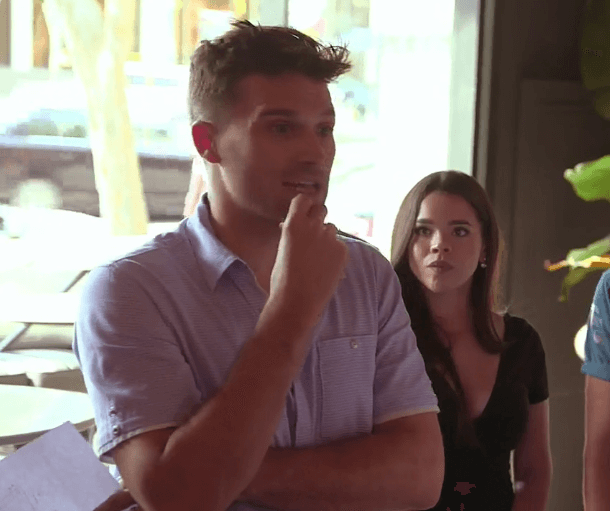 Across town, Stassi Schroeder stops by to visit Brittany Cartwright post wisdom tooth surgery. She's brought Jell-shots because there's always room for Jello. Stassi retells Brittany the stories from last night's group therapy and how they all have reptilian brains – especially Carter. If only Carter could get better like Jax Taylor, Brittany says. How crazy of a statement is that.
Tonight James is DJ'ing at Ohm. The Tom's, the triplets, and Jax arrive by limo. Jax isn't a fan of James but he is a fan of getting drunk. The place is hopping. James takes a break to join the guys and says Ohm might be the next See-You-Next-Tuesday. He is hopeful SUR will regret it. Sandoval tells James the gang will be taking a tropical trip and he is invited because he's been punished enough. Speaking of being punished, Jax knows this invite is going to implode when the girls find out.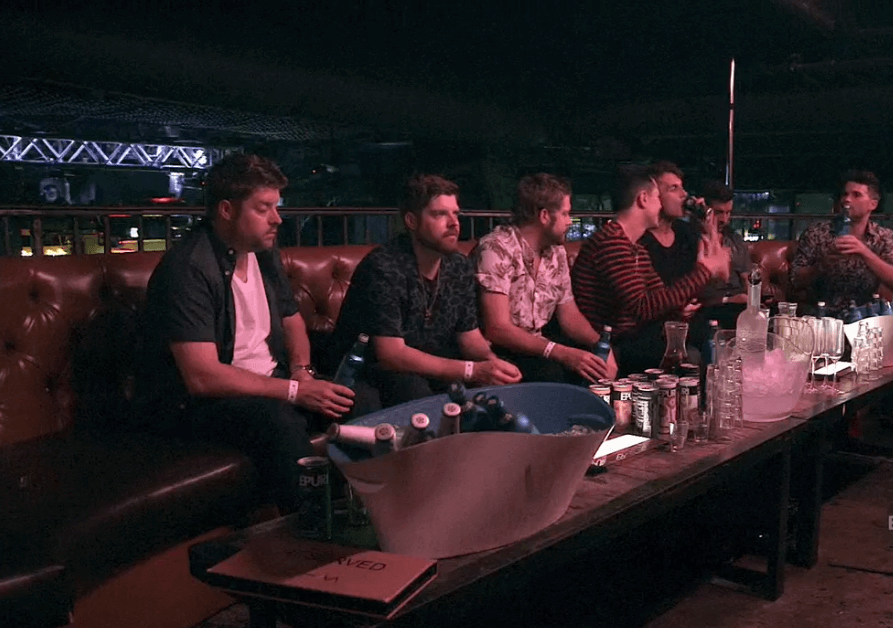 The following day, Ariana, Stassi and Katie go to the Cat Cafe because they're tired of dogs getting all the attention. None of the girls have spoken with Kristen since the group therapy blowup, but she's been posting non-stop how much in love she and Carter are. That's why they call it "Fakebook."
Across town, the Tom's are grocery shopping together because it's what they do. They agree the TomTom trip should be in Puerto Vallarta. Schwartz calls Katie at the Cat Café to tell her the news. Stassi loves all-inclusive because she can drink as much as she wants. The guys provide the guest list and Katie puts the kibosh on James' invite. It's not happening. The Toms avoid Katie's rage by getting off the phone.
Next up we check in with Kristen and Carter on the anniversary of their first date. They go out to a restaurant and order lots of alcohol. They are supposed to be enjoying each other, but the conversation immediately goes to Stassi and Katie and how their lives would be perfect if not for them.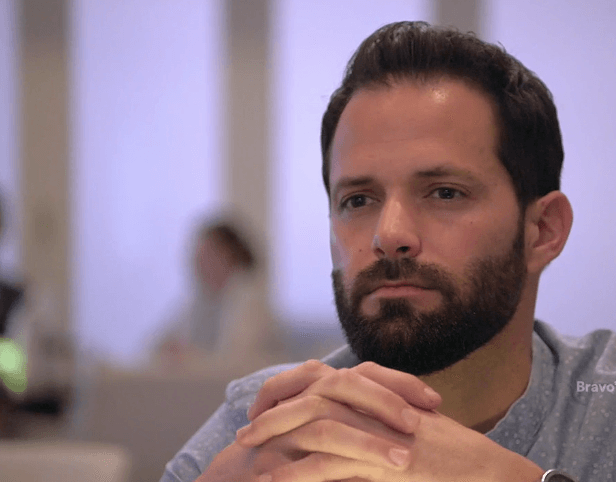 Carter tells Kristen he doesn't vent to his friends because he doesn't have any so neither should she. Kristen explains to Carter that if he would be nice to her all the time they wouldn't have any problems. Carter is like, Me? What about you? And laughs in her face when Kristen says she is nice all the time. Raise your hand if you think these two deserve each other.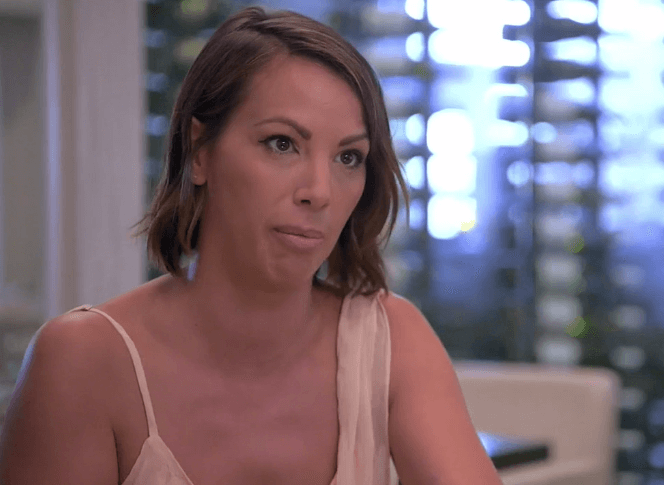 For some reason, Schwartz and Stassi are getting waxed together. I guess his brothers didn't want to go. Or his wife. Or Sandoval. Tom brought alcohol because he's Tom. When Stassi brings up the stupidity of inviting James to Mexico, Tom says they got caught up in the moment. Stassi says James is disinvited and that's that, someone just needs to tell him. Stassi gets waxed and sprinkled. Now it's Tom's turn to get the baby hair removed from his chest. Stassi is thoroughly enjoying the pain Tom feels each time the wax strips are ripped from his chest.
It's ladies night at SUR. Brittany is back for her first day of work post-surgery. The triplets have gone home, but loved seeing club TomTom. Scheana tells Katie she will provide enchiladas and Tequila if someone/anyone will make the trek to Malibu. Katie tells Schwartz that James can't go to Mexico and he needs to grow a pair. Schwartz doesn't like being caught in the middle of his two wives.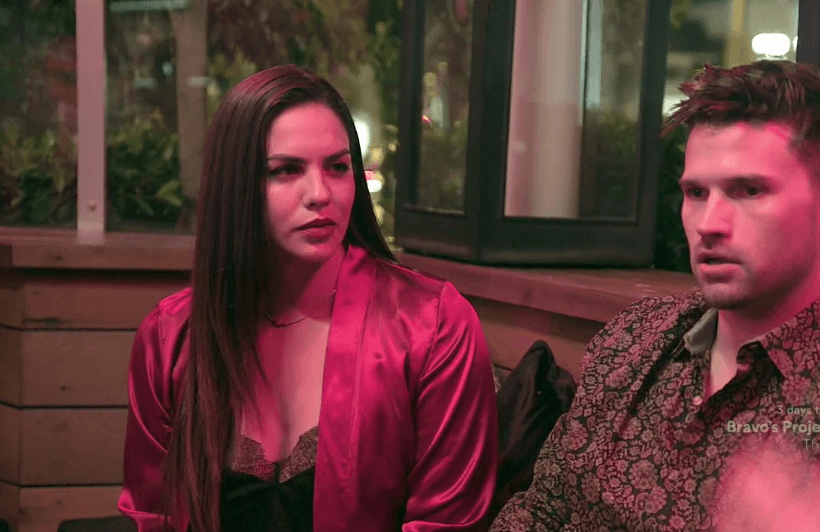 Schwartz and Sandoval go out back to talk. He tells Sandoval to disinvite James. Sandoval feels bad because the dude got them a table and bottle service at Ohm. Ariana joins them to dump on Schwartz. Schwartz tells her to take it down a notch. It was Sandoval who invited James, so Sandoval should disinvite James. Katie walks out and starts yelling. She and Sandoval get into a fight. Sandoval calls Katie a bully and storms off. Schwartz is torn between his wives so he calls Uber because the remaining testosterone has been extracted from his balls.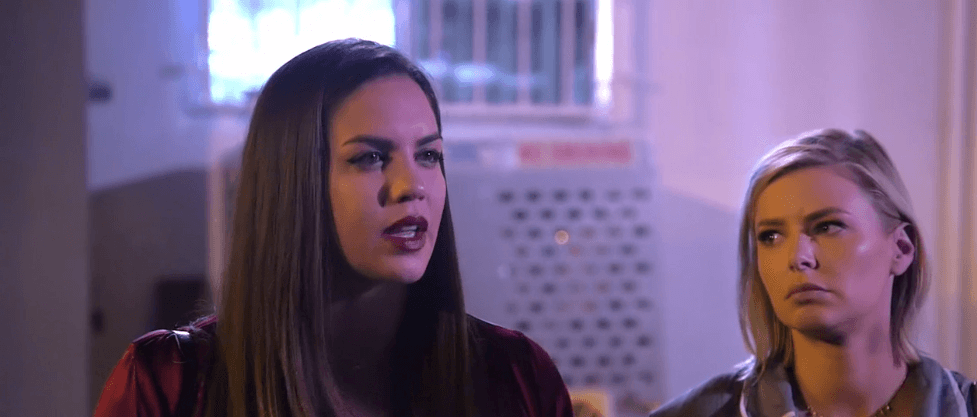 Back inside, Sandoval tells Lisa what just went down and says it's bullshit that James got fired because of Katie. Pretty sure Katie was just the fat straw that broke Lisa's back. Lisa is like, This is your partner's wife you're talking about. Sandoval says, What's fair is fair. Lisa says this is not her problem and tells Sandoval to figure it out for himself. That's asking a lot of him.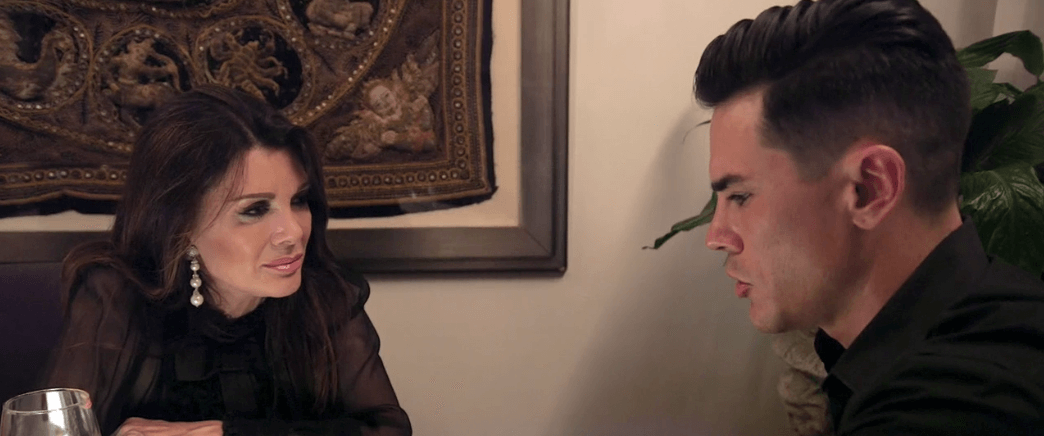 The following day the Toms meet up to discuss the Katie/James problem. Sandoval relents and agrees that James shouldn't come if it upsets so many people. James just needs to take his own trip. Crisis averted and the bromance continues!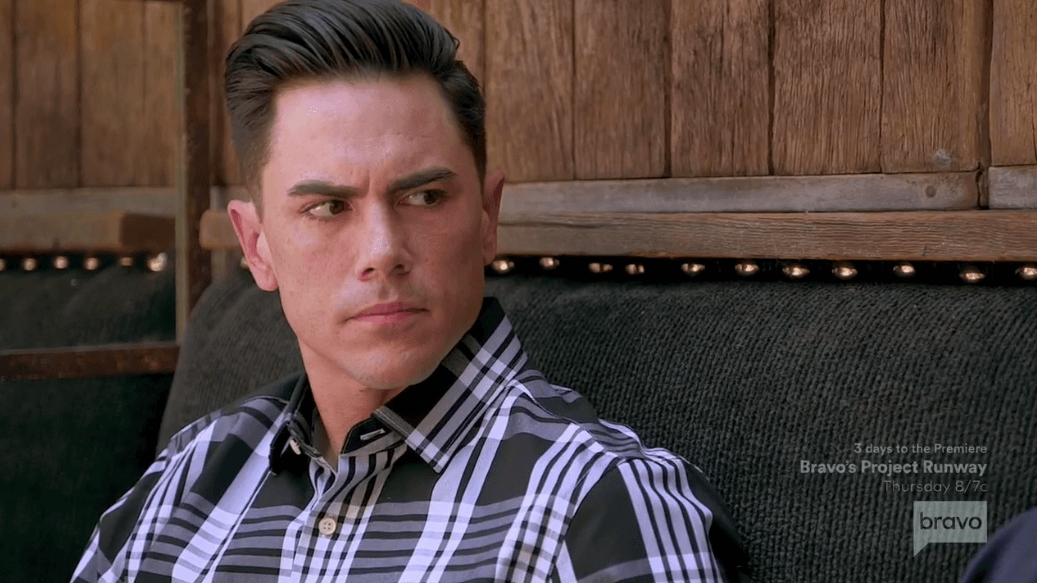 Over at TomTom it's time for food tasting. Lisa explains you don't have to swallow the food, you can spit it out. I'll leave the metaphor to you. The Toms are trying to figure out the computer system when James strolls in. While waiting to get disinvited to Mexico, James tells Lisa he's been practicing his breathing-anger-management and wants to DJ for Billie at SUR. Lisa says yes to SUR but no to club TomTom because he's not invited to that either. Wow, are we going to see James cry? When Sandoval explains that no one wants him in Mexico, James says it's bullshit. He calls Schwartz a pussy and his wife a bitch. Lisa yells at James to stop talking. So far the waterworks haven't started, but the argument isn't over yet. The "to be continued" sign flashes on the screen. Curses!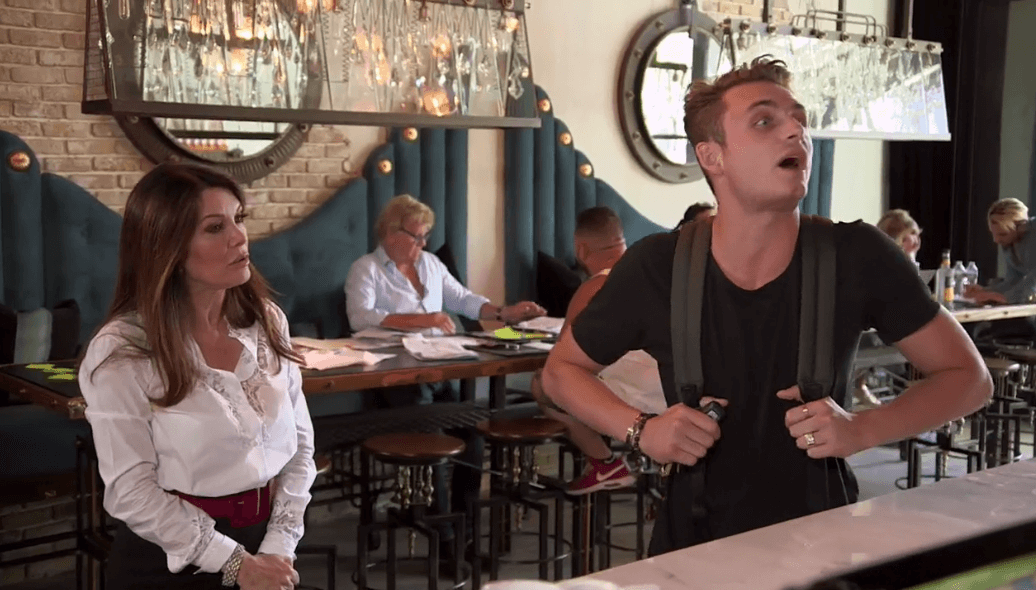 Next week on Vanderpump Rules, we'll see James cry and watch Lala and Raquel get into it. Finally we will witness if Raquel has an actual personality!
"Like" us on Facebook "Follow" us on Twitter and on Instagram