Sister Wives
RECAP: Meri Clashes With Her 'Sister Wives' Over Flagstaff Move!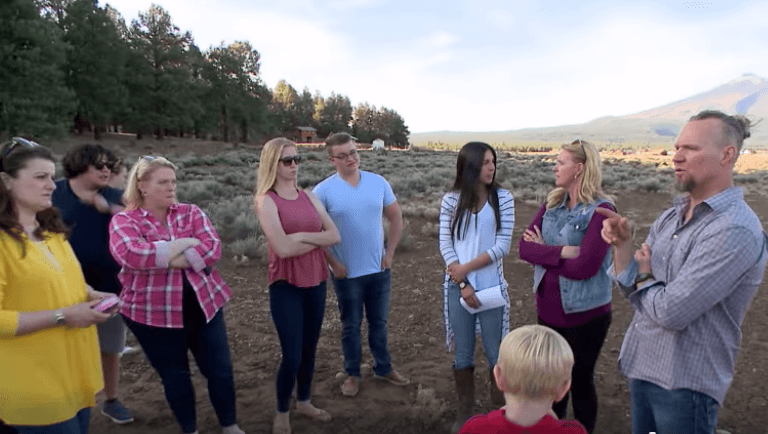 Kody Brown is preparing for yet another trip to Flagstaff, when Sister Wives kicks off. The whole clan is hitting the road this time, because the kids need to feel out the Arizona vibe, and weigh in on the big land debate. Mykelti's bangs are joining Kody's perm for the trip, even though she and Tony live large in Utah. Kody hopes to shock the clan into agreeable bliss, and Janelle shocks us all when she reveals that she will drag herself out of her house for the trip. Almost every Brown — even the completely irrelevant ones — are on board, but Meri is ready to throw a wrench into the Arizona dream.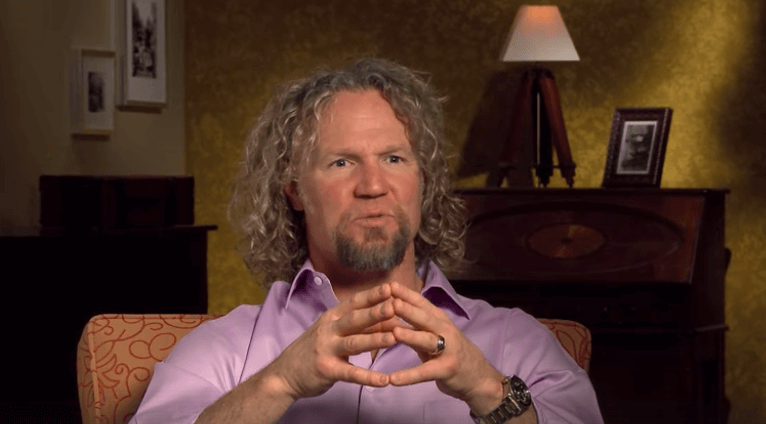 Janelle will serve as the location tiebreaker, even though she really doesn't care where she lands. Mindy clarifies that she's staying put in Vegas, and Robyn is bummed to be losing her best worker niece. The youngest kiddies don't understand why a move matters, and the teens aren't keen on it either. Janelle isn't happy about leaving baby Axel behind, but Christine hopes that the Flagstaff buffets will lure Mykelti and Tony back to her side. The family takes off in seven vehicles, but anxious Kody can't convince anyone to ride shotgun. 
The family checks out the Cottonwood property first, and Robyn and Christine are instantly skeptical of the harrowing dirt roads. Janelle immediately loves the land, and wants to plunk down a secret downpayment, on the spot. Aurora loves the spot, but Gwendlyn thinks that it's hideous. Shelbi drops the one house idea bomb, and Kody ducks for cover. Christine comforts Gwen, who's upset about leaving Vegas for this dirt dump. They take a vote, and Tony votes no, between bites of cookie.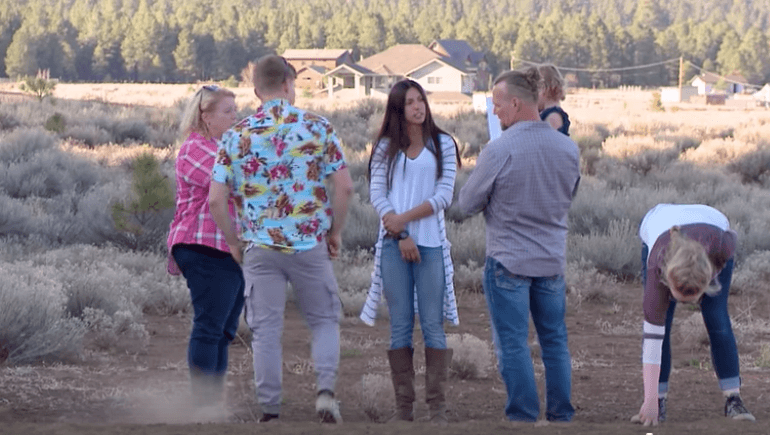 Gwen thinks that the property blows and so does Robyn, but she's keeping wide-eyed and tight-lipped for now. Kody scolds them for being duller than prairie poop, before they head to the next property. They visit Coyote Pass, and Janelle offers crack realtor analysis when she describes the land as "big." Robyn shoots Janelle a steely stink eye, and Meri's walls go up. Meri knows that Robyn rules, and after Janelle shuffles over to team wherever, Robyn breathes a huge sigh of relief. Shelbi informs them that their dream land is infected with prairie dog cooties, but Christine is fine with Truely chomping the infested sand anyway. Kody turns crabby and hungry, and mercifully shuts down the debate over who's hearing the loudest angels.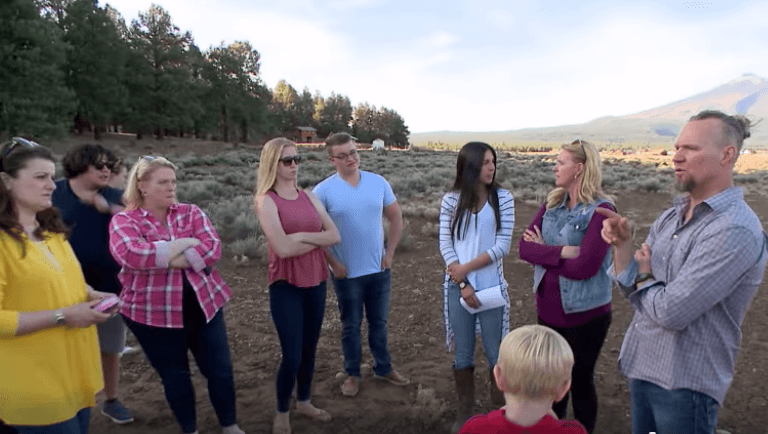 Back in Vegas, Kody relaxes in Janelle's shredded vinyl while the group rehashes their trip. Janelle chatters about her badass real estate instincts, and gushes over her outdoorsy future. Meri takes a legit shot at Robyn's legal wife status, knowing that she has again landed in the loser spot. Robyn shifts gears and claims that Montana forest fire flashbacks turned her off to the Cottonwood property. Kody explains that the Coyote Pass restrictions could be a dealbreaker. They continue to debate their options before Christine reveals that she shut down the one house debate for good with ol' bigmouth Shelbi. Kody suggests putting the Vegas homes on the market soon, which spins the ladies into domestic panic. Meri reminds them that Kody forces them to move every five years, giving Robyn a pointed shove during her victory lap.
Aspyn and Mitch's Scottish shindig continues to take shape, and TLC breaks away from the relocation chatter long enough for the couple to gift Kody with his wedding kilt. Kody is positively giddy about his attention-grabbing wedding garb, but sensible Sol wisely shoots down wearing the same.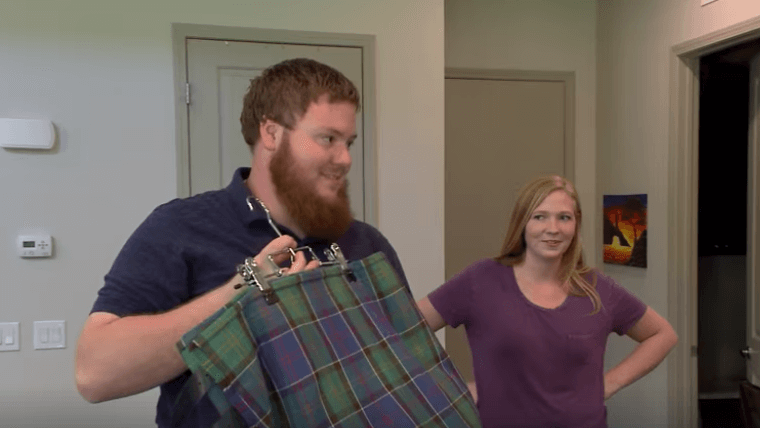 Kody models the man skirt, and the trio discusses Kody going commando for his daughter's big day. Kody thinks that doing a breezy jig will be fun, and gives the kilt a test run by prancing around the house.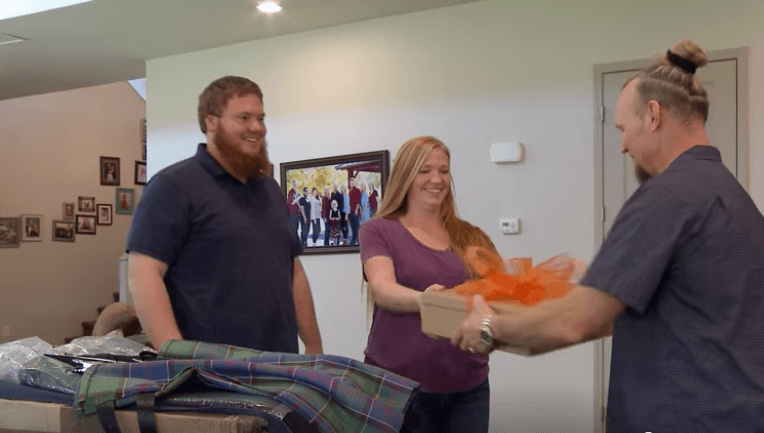 He later reveals that they are officially in negotiations for the Coyote Pass land, and decides on a best and final offer. Kody's not comfortable with the pricey property, so he calls the ladies in for a financial powwow. They discuss their quandary, and Meri votes a staunch whatever. Meri isn't thrilled, and the other wives are annoyed by her lack of enthusiasm.
Meri doesn't want to clap and cheer like a trained seal, and Kody understands her disappointed position. Kody kindly tries to tend to her feelings, but Meri snaps at him in return. Meri and Kody's romantic connection was voted down by the sister mob — again.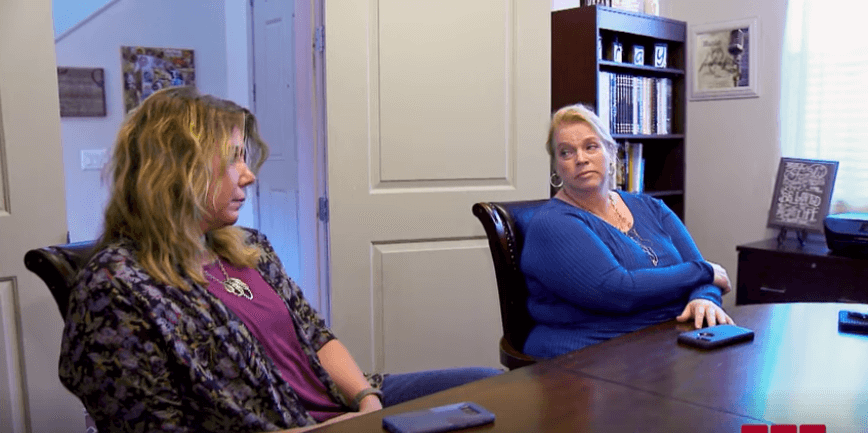 Aspyn's bridal shower is next, and Mitch has butted himself into the girl party. The theme is monogamous travel into a possible polygamous future. Kody breaks up the prep with news of an offer update, so the group gathers in Janelle's living room to hear the news. Their offer is officially accepted, and everyone but Meri is excited. Reality hits Kody like a truck — but he's bravely willing to fight the next battle in this relocation war. He's instantly overwhelmed by the task at hand, and puts Meri on the spot to cough up some happiness. Meri passes.
The shower is underway at Christine's house, and Aspyn hopes that her mom will can the Flagstaff yammer for the party. Aspyn unwraps some scandalous lingerie, and Mitch can barely contain his giggles. The bash is a smash — but it's soon time to get back to Operation Arizona. Kody is fretting up a storm back at Janelle's house, because he's worried about splitting up the kids in rental houses. His furrowed brow can't figure out how to choose Robyn's house for his Flagstaff home base, and he's panicked by his drastic decision.
Wedding bells ring next week on Sister Wives — and Kody's kilt cannot wait!
"Like" us on Facebook  "Follow" us on Twitter and on Instagram