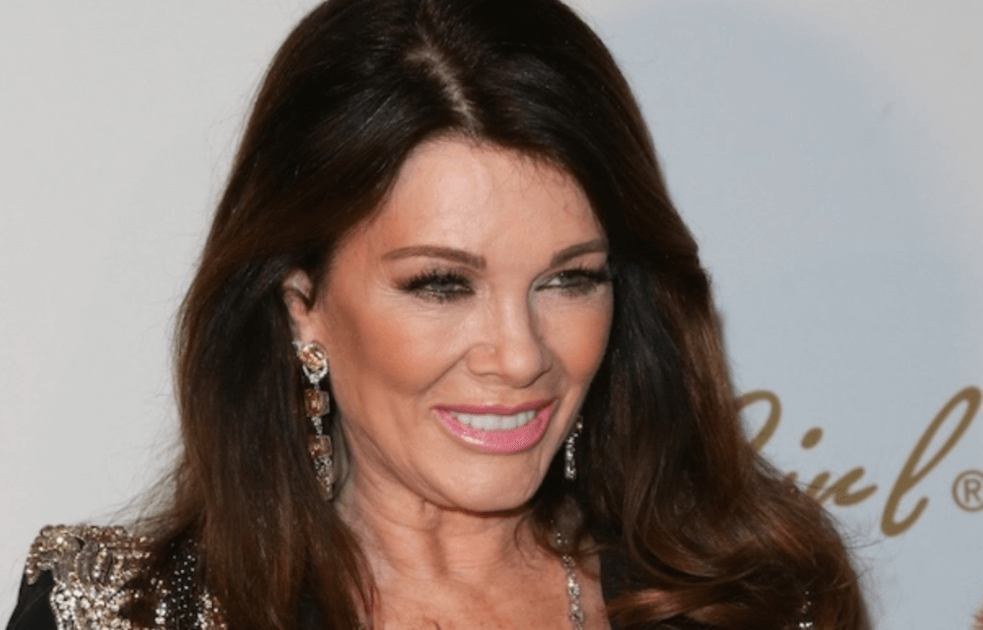 Lisa Vanderpump is blowing the lid off Puppy Gate and setting the record straight about Dorit Kemsley's role in the flopped dog adoption.
As fans know, Dorit adopted a dog from Lisa Vanderpump's rescue center, then later claimed the dog (Lucy Apple Juice) was abusive towards her kids and husband — and subsequently gave the pup away to an unidentified woman. 
The restauranteur took to her Bravo blog to address all the issues surrounding the scandal — and exposes discrepancies in Dorit's story.
She starts by giving some background on Lucy's life before she was adopted by Dorit.
"Lucy was not a traumatized rescue dog who had a history of biting and was unsuitable for children as often stated. She started her life in a loving environment provided by our foundation."
She continues: "We are cognizant of the situation that a dog would be placed in. Young children can terrorize a dog; they have to be taught to be tactile, gentle and patient as the puppy becomes more secure in its new surroundings."
Dorit claims that she notified Lisa about the situation "immediately," during a recent appearance on Watch What Happens Live. However, Vanderpump says Dorit never mentioned the dog biting as the reason to rehome the pup.
"I had spoken to Dorit a few days prior, and she explained to me that a woman had come to her house and fallen in love with Lucy, and that the little dog was apparently going to a new home 'for a much better life.' I said that it was impossible for us to ever give them another dog, to which she agreed. I wasn't angry with her, but I couldn't understand why she didn't return Lucy. I knew at some point a home check was necessary and a transfer of ownership would need to happen. But with Dorit being a close friend, she reassured me that the puppy was going to an excellent home so I didn't feel it was a matter of urgency. There was no mention of biting." 
She details the moment she found out that the pup was at a kill shelter and her staff's reaction to the shocking development.
"The center was then alerted that weekend that the puppy, Lucy Apple Juicy, had been dropped off at a shelter that had euthanasia facilities. The notification came through by email on police headed note paper. All of the employees were aghast at how this had transpired. The note was stating that a reality star didn't want the dog anymore."
"John Sessa was enraged. He came to our house, apoplectic, while Ken was emphatic that John would not disparage our friends and would never talk about this publicly in a negative way. John thought otherwise: he wanted accountability. John's anger superseded any compassion for the aftermath that might ensue. It was relentless, and I was in the middle with two other friends on a Sunday night as we tried to placate John without diminishing his passionate stance on one of his beloved puppies being deserted. I recall stating emphatically in the heat of the argument, "I don't care who says what, it's unimportant," and that it was irrelevant who spoke about it and who said what. The important thing was to retrieve the puppy from the shelter ASAP."
Dorit Kemsley Exposed For Delivering 'Vanderpump Dog' To Kill Shelter & Lying About PK's Dog Bite!
Recently, Vanderpump's partner in her dog rescue business, John Sessa spoke out — exposing Dorit as the person who actually took the dog to the kill shelter.
"Firstly, Dr. John Sessa is my partner, not an employee, and we often butt heads over the way things are orchestrated. He is the executive director of the foundation – he is not a boy, as he has been referred to. He is also not a man that defers to me. More importantly, he is the person who has delved into the horrors of dog abuse. He has rescued and pleaded to save so many dogs ripe for slaughter and destined for torture. He has birthed puppies in our own nursery and he believes he is responsible for each and every one of them. He has travelled to China to open our sanctuary there. And as many of you witnessed in our documentary, he highlighted the atrocities of the inhumane treatment of dogs all over the world. He had a very strong opinion regarding Lucy and we had tried to placate him to no avail."
Vanderpump defends her "Vanderpump Dogs" staff member accused of "setting up" Kyle Richards and Teddi Mellencamp-Arroyave, in a strategy to expose the story.
"So, frankly, if our rescue staff are emphatic in their opinion of a woman that carelessly rejected the second dog we had placed with her – a puppy that was birthed in our center, a puppy that was bottle fed by Dr. John – I understand that."
The Real Housewives of Beverly Hills star and her staff have been accused of setting up Kyle and Teddi on the premiere episode, when a Vanderpump Dogs staffer identified the dog, "Lucy Lucy Apple Juice," in front of Kyle and Teddi, while Bravo cameras rolled.
In regards to the text exchange between Teddi and "Vanderpump Dogs" staffer, John Blizzard. 
"Ken and I travelled to Vegas the next day, and thankfully our team was well on the way to rescue the puppy as I had to focus on concerns at the forefront of our mind: we were due to break ground in Vegas soon. We did call and state in no uncertain terms to the staff at the rescue center that we didn't want this to gather momentum. Dr. John Sessa replied that John Blizzard had already told Teddi. He was often in contact with her and a gossipy text had been sent, which I witnessed later. I hadn't spoken to Blizzard in quite some time as I rarely interact with him outside of preparing for our annual fundraising Gala – I do have approximately 400 employees."
"The center was heaving with opinions and Puppy Gate was a water cooler situation. John Blizzard has since expressed deep regret that he has perpetuated and engaged in salacious gossip which ignited a maelstrom of negativity. He is twenty-three years old, though. Hopefully one lives and learns."
Vanderpump goes into great detail about how she tried to protect Dorit from the backlash.
"I don't believe for one minute that Dorit would've knowingly left the puppy in a shelter, but she was guilty of a careless choice. When I alerted her to the fact that Lucy was in a shelter and asked if she could please give me the name of the woman who had taken Lucy, she asked to call me back – she wanted to be sure of the name."
"I don't believe she knew the name of the woman, but maybe her assistant did." adding, "I did send John Sessa a text prior to arriving at the center to let it go and to not bring up the subject of Lucy as I knew they were fired up."
"Frankly, the synopsis is that I have always endeavored to protect Dorit and I was accused of it once more. But, I don't give a damn at this point. As all of the women focus on who is to blame for exposing Puppy Gate, I choose to focus on the excellent work my foundation does on a daily basis."
The reality starlet slams Kyle Richards for pacifying Dorit's victimhood, after she started crying over the dog drama in the Bahamas.
"It's ironic that the same person who is rushing to Dorit's side, telling her not to cry and that she was her friend, was also accusing me of protecting her at the center. It's laughable, really. This whole matter ought to have been put to bed after the lunch between Dorit and PK and me and Ken, but everybody incessantly feels the need to harp on it. By their own admission, they realized their culpability and that should've been it."
Vanderpump sums up her blog by calling the drama 'ridiculous."
"What is so ridiculous is the fact that I never had any contact with anybody but John Sessa regarding that day at the center. So, why on earth would anybody would conjure up a scenario on the strength of what my employee, a twenty-three-year-old, said? It's beyond ridiculous. Call me, talk to me."
Are you team Lisa Vanderpump or Dorit Kemsley? 
The Real Housewives of Beverly Hills airs Tuesday nights, at 9 pm, ET, on Bravo. 
"Like" us on Facebook  "Follow" us on Twitter and on Instagram