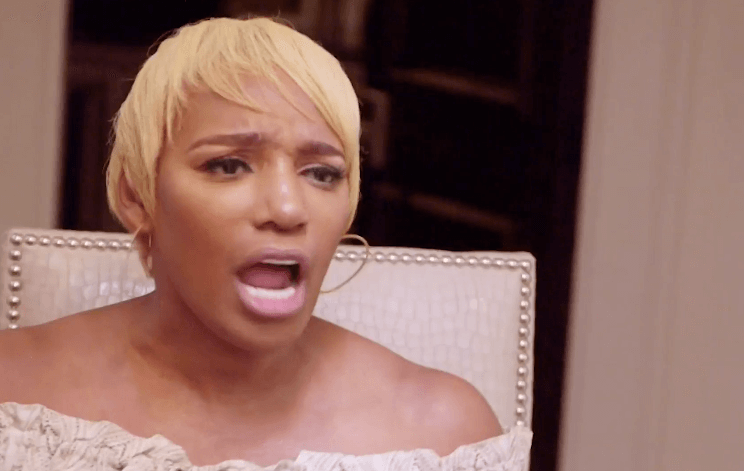 NeNe Leakes is responding to backlash after Sunday's explosive episode of The Real Housewives of Atlanta.
As fans know, NeNe hosted a "Bye Wig," party — guests were encouraged to come rocking their natural hair. NeNe suffered a few meltdowns that night but when Kandi Burruss and Porsha Williams stepped into NeNe's closet, things took a violent turn when the cameras tried to follow.
She grabbed at a cameraman, chaos ensued, somebody shouted, "She's pregnant!" in reference to Porsha and the rest of the ladies at the "Bye Wig" party were stunned.
NeNe Leakes appeared on Watch What Happens Live on Sunday and defended her behavior.
"No, I did not. How are you going to overreact in your own home? If I tell you to visit me and sit right here, you need to sit right here. You don't have the right to go through my house to open up my doors, my closets, my pantries, none of that," NeNe told Andy Cohen.
NeNe said the disrespect is part of a pattern.
"When you come to my house, you're not going to disrespect my home," she said. "They were not in the right. Because you can't come in someone's house—First of all, they weren't even invited upstairs. They just came upstairs on their own."
She continued "I don't even know why I have to explain anything in my house. If I tell you that you can't go in my closet, you can't go in my closet," she said.
Did Nene Leakes overreact about her closet?
The Real Housewives of Atlanta airs Sundays, 8 p.m. on Bravo. WWHL airs Sunday-Thursday, 11 p.m. also on Bravo.
"Like" us on Facebook "Follow" us on Twitter and on Instagram