Sister Wives
RECAP: 'Sister Wives' Kody Reveals Plans to Move The Family Under One Roof!
Sister Wives begins with yet another family meeting, convened to discuss Kody and Christine's breathless trip to Flagstaff. Janelle quips that Kody would love to hide them all in the boonies, and Meri is worried about packing up her gigantic house. Gwendlyn and Ysabel are invited to sit in on the powwow, even though no one really cares what they think. Christine kicks off the hard sell, describing a land humming with angelic promise.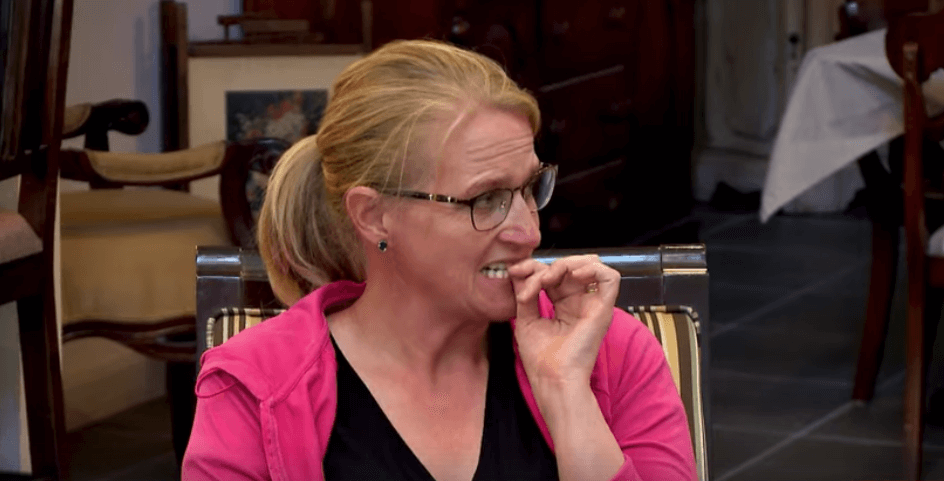 Robyn is excited that she's joined her team, and Janelle is amazed that two wives have agreed on anything. Kody believes that Flagstaff is mighty hip, and as a bonus, the high school doesn't look like a prison. Gwen isn't thrilled, but is willing to go if it's not too weird. Ysabel adds a weak ok, but votes a strong heck no when they banter the idea of living in one big house. No one wants to move into rentals, but on the bright side, Kody can't be in four neighborhoods at once. Meri points out that a brighter financial future was the goal, but Kody admits that he's willing to can all common sense for a pricey life in Flagstaff.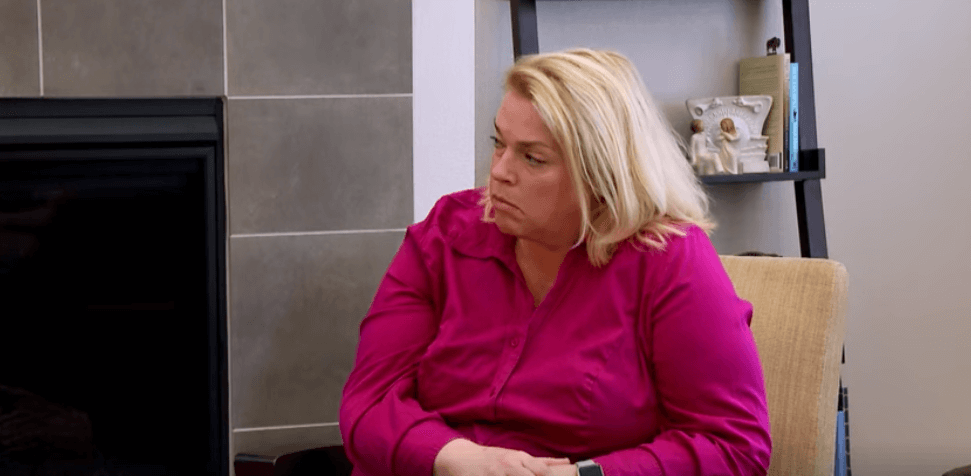 Christine's adventurous side flares up next, so Mona the realtor is called in to dish about the Vegas real estate market. Kody takes a break from the craziness to deliver a polygamous sermon — solemnly reminding us all that his decision to boink multiple partners is no one's beeswax. The trio discusses unloading the mcmansions, but Christine's leap is premature, because two wives have not even agreed to the move. Mona looks skeptical, but advises Christine to patch up the dump, and remove all photos of Kody's perm. She adds that separating the backyards is a must, and the family swaps melodramatic commentary about the heartbreaking reality of monogamous grass.
Meri begins the next segment with a few nervous giggles. She and Kody are headed to Flagstaff, and Meri might prove to be a hard sell. She doesn't like snow, and is worried that she won't feel the sparkle. They hit the road, and Kody is positively giddy about getting yummy back in Arizona. They explore the cute  downtown district, which Meri loves. Kody reveals that he and Meri are courting again — but Meri just hopes that they can pull off a friendship.
The duo later runs into a May snowstorm, before meeting back up with Shelbi, the realtor. They check out a model home and a couple of location options, but Meri is gloomy. Kody drops hints about a one house torture chamber, but Meri tells him to butt out of her autonomy. The vibe is improving with these two, and Kody even dubs Meri his least frightening wife.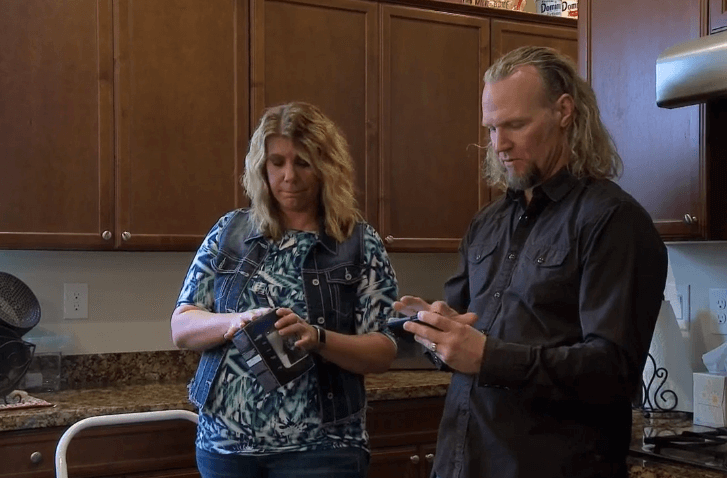 We take a break from the harrowing relocation debate to join Mitch and Aspyn, who are working to secure a bagpipe player for their wedding. The musician blows them out of his basement with his playlist, and Aspyn astutely notes that all of the tunes sound the same. They pick two winners, and the pro is happy to score the televised gig.
Meanwhile, Meri and Kody are exploring a new area, a 10 acre plot of land closer to downtown. They share an awkward cuddle while touring the rather dumpy area, and Meri is sold. They check out Robyn and Christine's holy land, but Meri isn't feeling it. Meri turns sulky, because she prefers trees to  frozen tundra. Kody calls her a tree hog, before officially joining Team Mare. The pair agrees that walking in the same dirt once in awhile is good for their relationship. Meri can't wait to see how the other wives react to her winning Kody over to the shady side.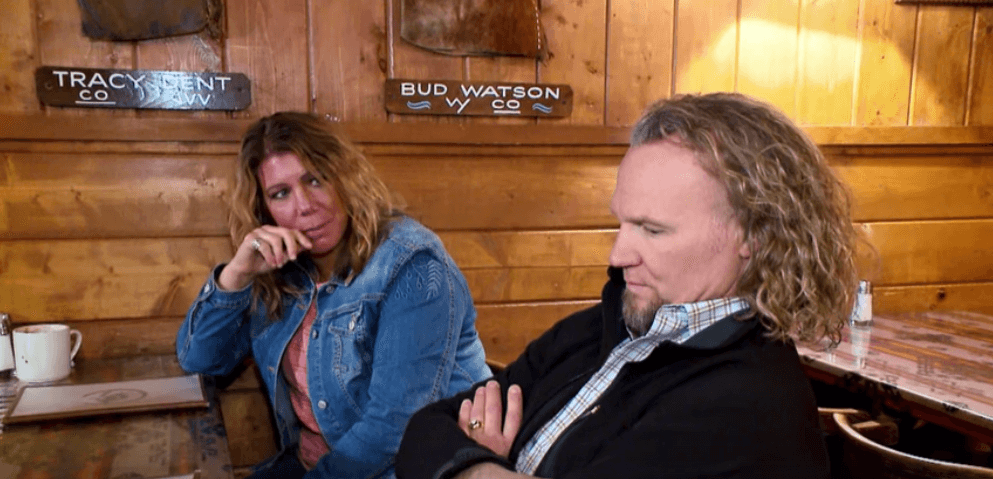 Back in Vegas, Meri joyfully drops the bomb, and secretly snickers at the ladies' crestfallen reactions. Robyn isn't amused, but Janelle doesn't care what land they pick, because checking out real estate involves movement. Kody slips and reveals that he wants to move the clan whenever he feels itchy. Robyn declares that his flighty side must be crushed.   
The clan takes a break to scarf cake in Utah, after being lectured to respect Aspyn and Mitch's pastry sensitivities. The group agrees to reign in their colossal opinions before tiptoeing through the cake options — under Mitch and Aspyn's steely glares. The clan offers their opinions — but the lovebirds have the final say on the crucially unimportant decision.
The whole family gathers to discuss the move, and the kids' input is a mixed bag. Gabriel is still upset about derailing his future, and much is clarified when Dayton announces that he's been accepted to a college in Flagstaff. Janelle corners Gabriel for a one-on-one chat, and he's furious. He has a steady girlfriend, and resents being yanked out of his high school success. Janelle is worried about another depressed kid, but Gabriel seems to be reluctantly accepting his fate. He confesses that he's covering his true feelings, and wishes that he could be honest. Perhaps Kody and Robyn should do the same — because Robyn's "on the fence" act has been blown.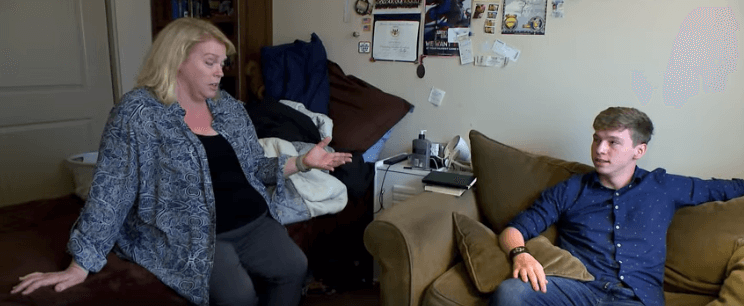 Next week on Sister Wives, Aspyn's bridal shower goes down, and the whole crew heads to Flagstaff.
"Like" us on Facebook  "Follow" us on Twitter and on Instagram