Vanderpump Rules
RECAP: Lala Breaks Up with Randall on 'Vanderpump Rules': 'There's a Lot of D–k Out There for Me to Suck to Get on a PJ'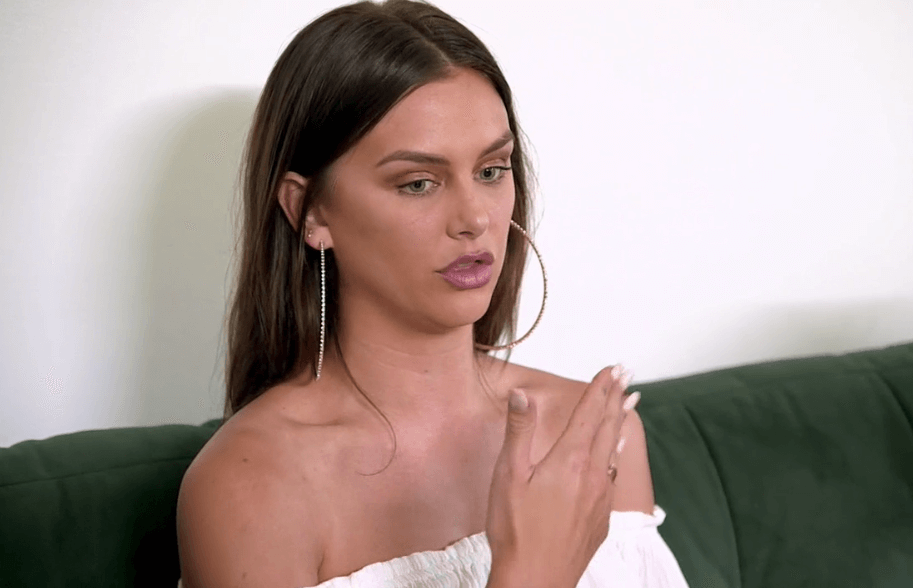 Hello all! We are still in Solvang with the ladies of Vanderpump Rules. After last night's Krazy Kristen meltdown, Katie Maloney didn't sleep in the room with her because she was still acting a fool, knocking on people's doors, trying to get cigarettes, trying to leave and go home, typical crazy travel behavior we've come to expect from Kristen Doute. When Katie walks in their room, Kristen hugs her, then proceeds to blame James Kennedy for everything. No one believes this, of course, but they blame Carter instead of holding Kristen accountable for her own mood swings.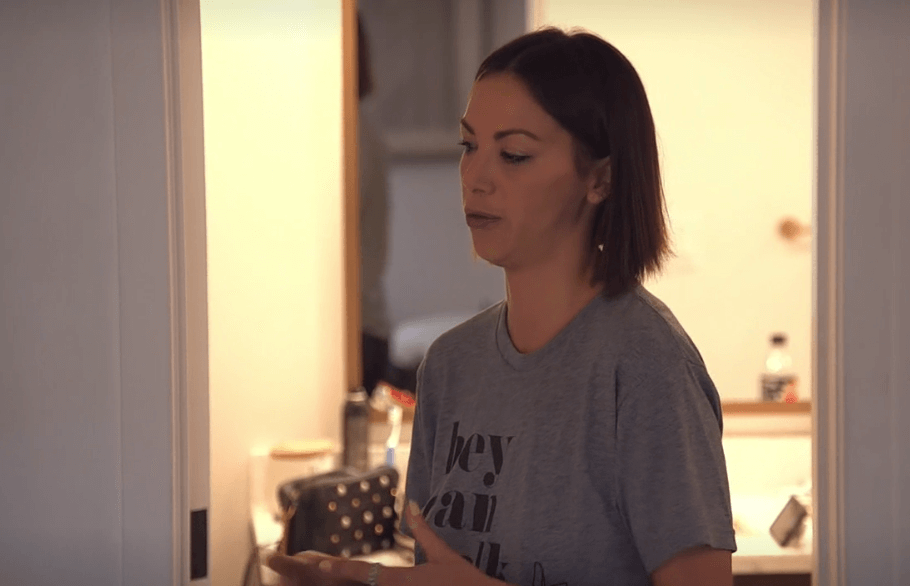 Over at the guy's hotel room they are hurting when they wake up. Good! They talk about Peter and his hookup, but Jax is worried about how this may affect his relationship with Brittany Cartwright. Is Baby Jax Kennedy growing up? Probably not.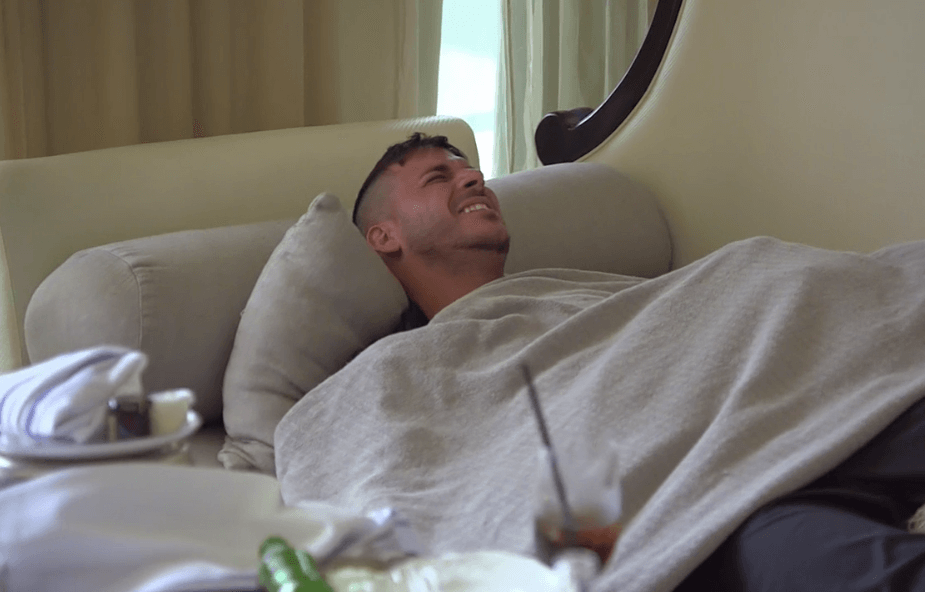 Back in Solvang, it's the girls' last day. Lala is still not drinking because her man says she's a horrible drunk. And he's right, but they are all horrible drunks. Brittany spent the night throwing up and blames it on "allergies." Some of the girls play corn holes, while Stassi and Kristen hang back to discuss what's wrong with Kristen. Got a month? Stassi blames Carter because he doesn't appreciate how wonderful Kristen is. And she said that with a straight face.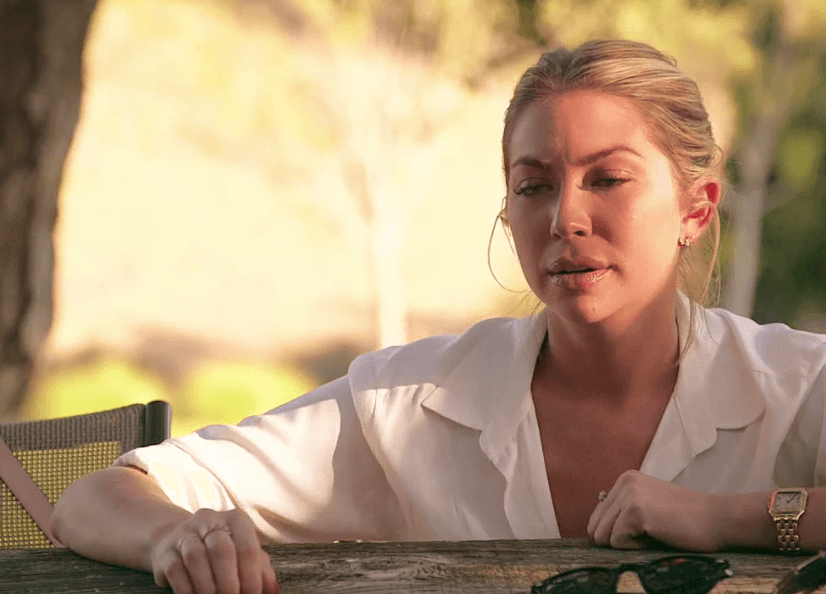 Lisa has called a meeting over at TomTom. The Toms arrive and are told that Lisa is bringing in a top mixologist named Sly to give advice on the quality of their cocktails. In other words, it's judgement day for the Toms. As you can guess, this does not sit well with Sandoval. LVP explains that Sly is a top mixologist and they are not so they will shut up and learn something new on Saturday. This should be interesting.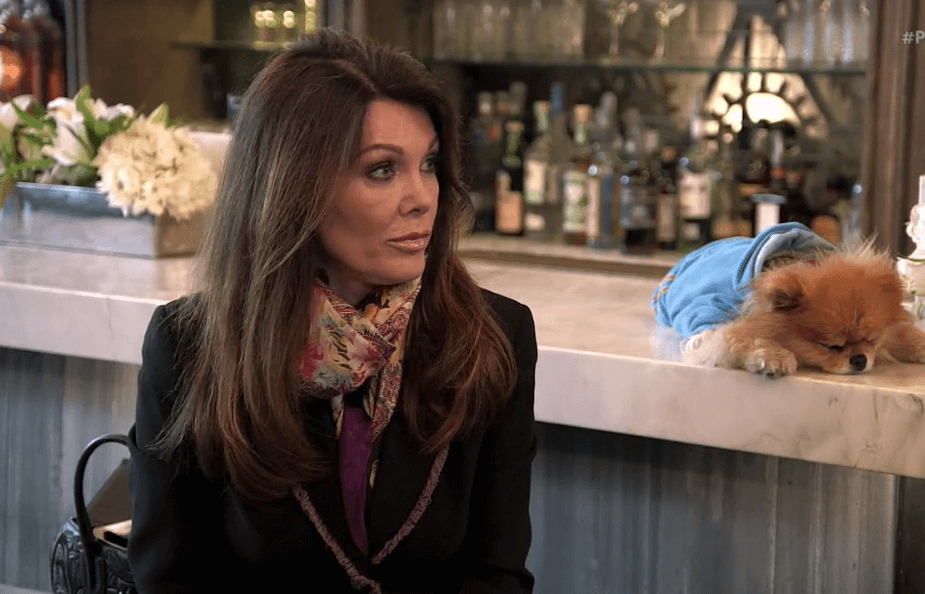 Back on the ranch in Solvang, Lala and Ariana are riding horses. Lala is enamored being on a large animal that is so beautiful. Take that Randall. The other girls stand around and look at the male horses' malehood. After the ride, through tears, Lala tells Stassi she's in a funk and still struggling over her dad's death. She explains that Randall is doing a great job of dealing with her roller-coaster of emotions and shares that her mom said Randall called and asked her dad if he could "have you and take care of you" before he died. Lala and Stassi hug it out.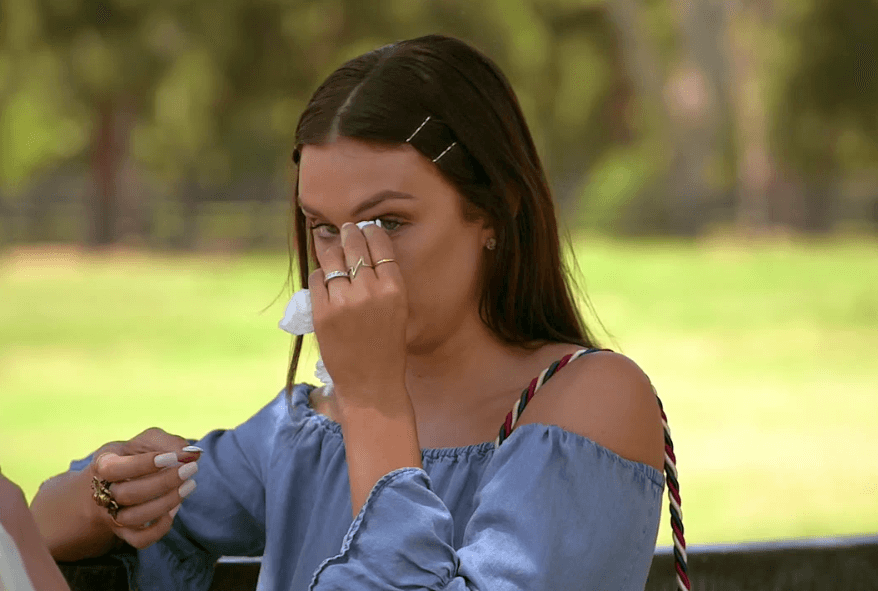 The guys are still in staycation mode at SUR, but Jax isn't drinking.The Toms tell Jax about the mixologist and he asks an interesting question: What have the Toms brought to TomTom if they don't even get a drink on the menu? Well, Jax, they've each brought $50K, but their response is heart and soul. Sandoval says if his drinks don't wind up on the menu, he's not sure if he can continue. This crushes Schwartz because if Sandoval backs out, the club would just be called Tom and he's not sure if he could go on without his life partner by his side. Can we agree if these guys back out they are the stupidest guys on the planet?
Over at Pump, James arrives with Raquel by his side, ready to DJ an event that Billie Lee is hosting for #resisthate. Lisa arrives and checks in with James. He tells her that he's been a good boy and hasn't been drinking. James then tells LVP his numbers for See-You-Next-Tuesday were better than Girls-Night-Out. Lisa tells James not to worry about that because he has way bigger problems to deal with like his screwed up life and continually speaking over Lisa. I'm sure we haven't heard the last of this.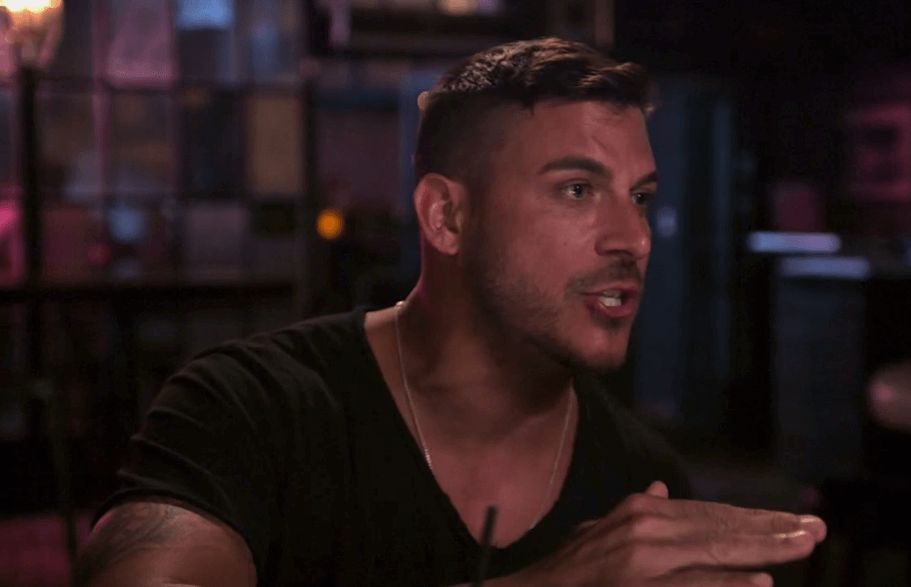 Stassi is at home, hurting, wearing sunglasses when Beaux arrives and tells her she looks like a blind, Ray Charles. Seriously, did he really need to mention blind? We get it. They discuss guy's night out and Stassi tells Beaux she's pissed because he hung out with a "bunch of whores." Good thing Beaux has Bambi-eyes because he's instantly out of the crosshairs with her.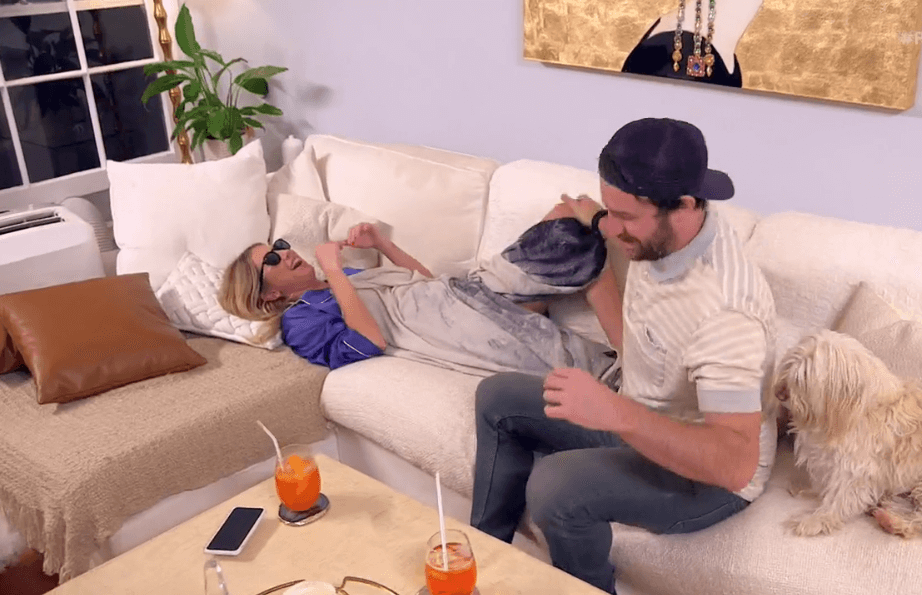 It's Saturday and Schwartz is getting ready to meet Sly the mixologist. He doesn't know what to wear because that's what really matters. Tom tells Katie about Sandoval's threat to back out. Katie tells Schwartz he has to insist that a couple of their drinks are on the menu because that's the only contribution he's made his name is on the building.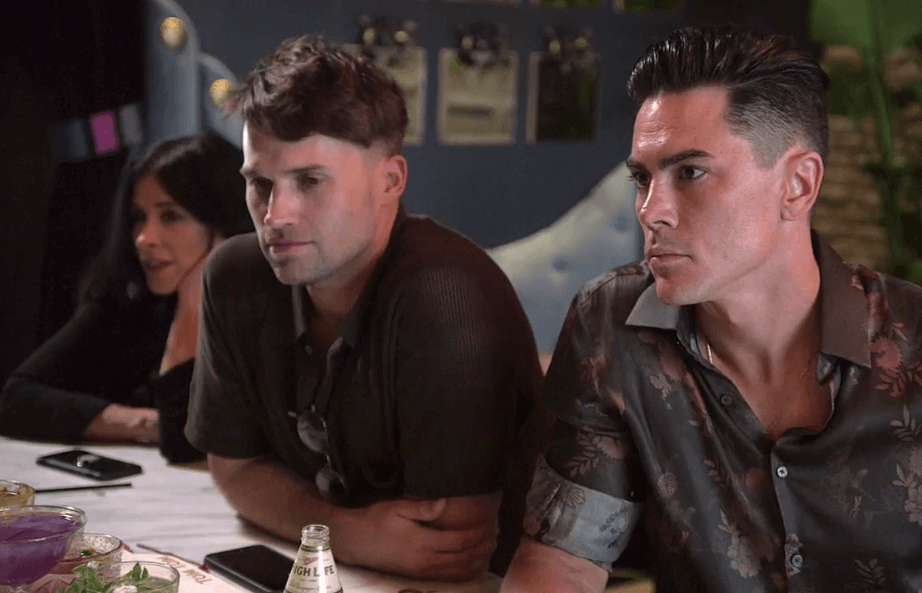 The cast start arriving at Kristina Kelly's house for the barbeque. Katie and Carter arrive mid-fight. Kristen is like: Dude, you're an asshole. Carter is like, Dude, you're a bitch. Kristen is like: Dude, I pay for everything. Carter is like: Dude, the therapist was on my side. This, like their relationship, goes nowhere. Lala arrives and says she's done with alcohol-abstinence. The girls are confused because they just returned from a wine trip where Lala only sniffed the wines. The girls agree that things are not great in Lala Land.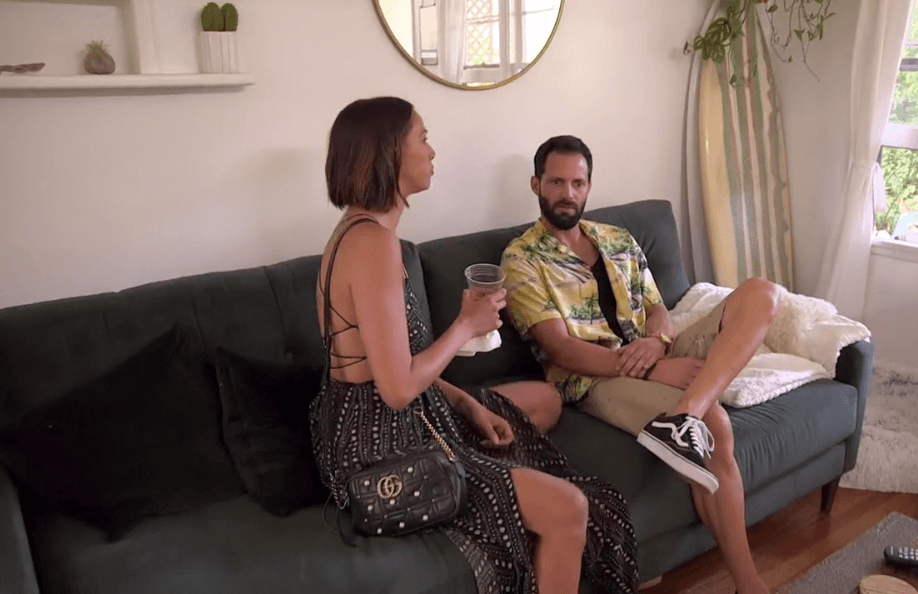 The Toms' stroll into TomTom and are chastised for being late by Lisa. Pandora is also there. Sandoval is worried because Sly doesn't know, truly know, the inner workings of the Toms. Sly begins to school the Toms' and tells them that their list of ingredients for some of the cocktails is ridiculous. Lisa cuts to the chase and asks Sly how many of the Toms' drinks made the cut. Sly says if she's hooked to a lie-detector, then 10 get through. Don't know what the lie-detector has to do with anything, she is a top mixologist, is she not? But the Toms' are excited and don't even hear some of the tweaks that had to be made to smooth out their drinks.
We return to the barbeque and get to the bottom of Lala's woes. Turns out, she and her man are not on solid ground. While she was abstaining from wine in Solvang, he was at home partying to the point of not knowing his name. Lala feels betrayed by her man and soulmate. Randall apparently told Lala he partied because she has been unloving and harsh lately. Translation: Not having stand-on-her-head sex with him. Through tears, Lala announces that she and Rand are taking a break, but don't cry for Lala. There are other BJ's to suck to get on other PJ's. So she's got that going for her.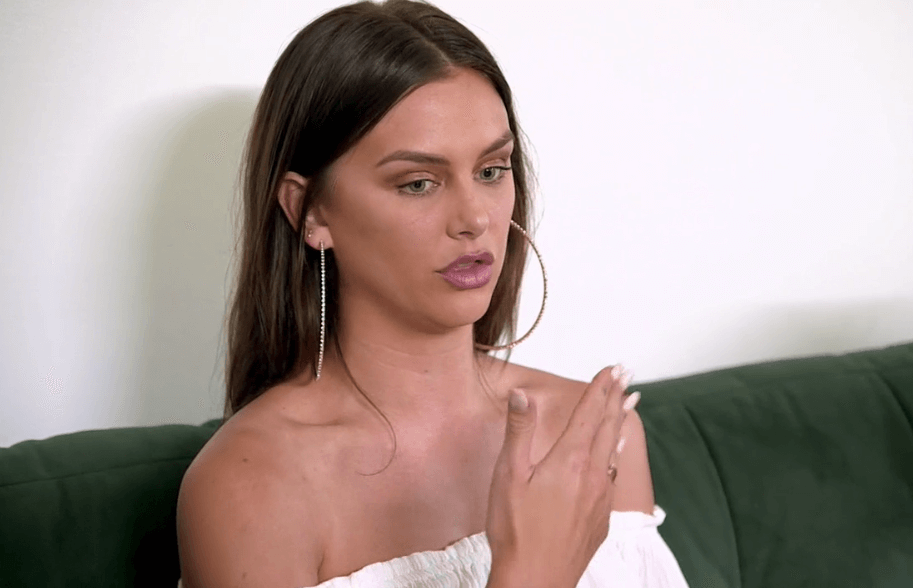 We were graced with scenes for the rest of the season. Things to look forward to: more fighting between the couples, another cast trip to Mexico, and Katie ruining things between the Toms'.
"Like" us on Facebook  "Follow" us on Twitter and on Instagram