Sister Wives
VIDEO: Mariah Brown Announces Her Move to Chicago With Audrey Kriss Following Their Engagement!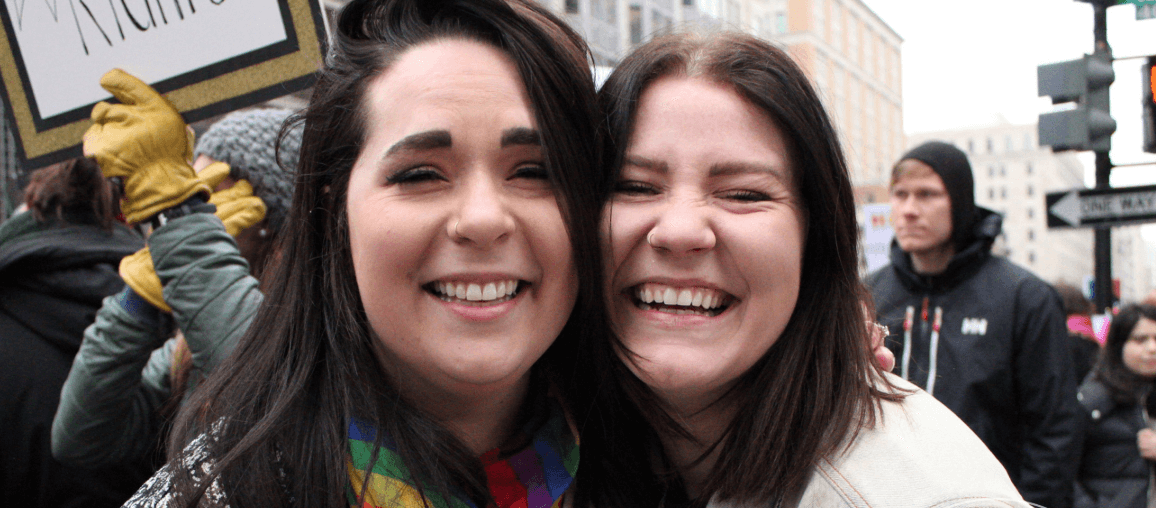 Meri Brown's daughter, Mariah , makes a big announcement to the family on tonight's all-new episode of Sister Wives.
In the clip below, the Sister Wives star tells the family that she and her girlfriend (now fiancée), Audrey Kriss, plan to move to Chicago the following summer. Mariah Brown explains that she was accepted to Loyola University's Graduate school for social work.
As she expresses her excitement over going to her dream school in the Windy City and finding a place to live, her mother and Janelle Brown are giddy over the prospect of visiting on St. Patrick's Day to enjoy the beer.
"I think it's more fun when you go to a city, even if you don't stay with the people at their house, it's nice when you know somebody in the city that you're going to," Janelle says in an interview portion of the clip.
"I love Chicago!" Meri chimes in.
"Let's go for St. Patrick's Day!" Janelle says cheerfully.
However, Sister Wives patriarch, Kody Brown, isn't as keen on a fun time in Chicago, but Meri and Janelle correct him, explaining that it's a big party town, which makes it enticing for them to go.
"St. Patrick's Day in Chicago is a big thing, The river is all green, and you basically drink for 24 hours," Meri says.
On January 16, Mariah Brown popped the question to girlfriend of two years Audrey Kriss.
As fans know, At the Women's March in Washington, D.C. in January, Mariah got down on one knew to profess her love for Audrey.
"We had just started dating when we came for the first time two years ago and it was such a special time for us that I wanted to propose there," Mariah told PEOPLE.
Sister Wives airs Sundays at 8 p.m. EST on TLC.
"Like" us on Facebook  "Follow" us on Twitter and on Instagram