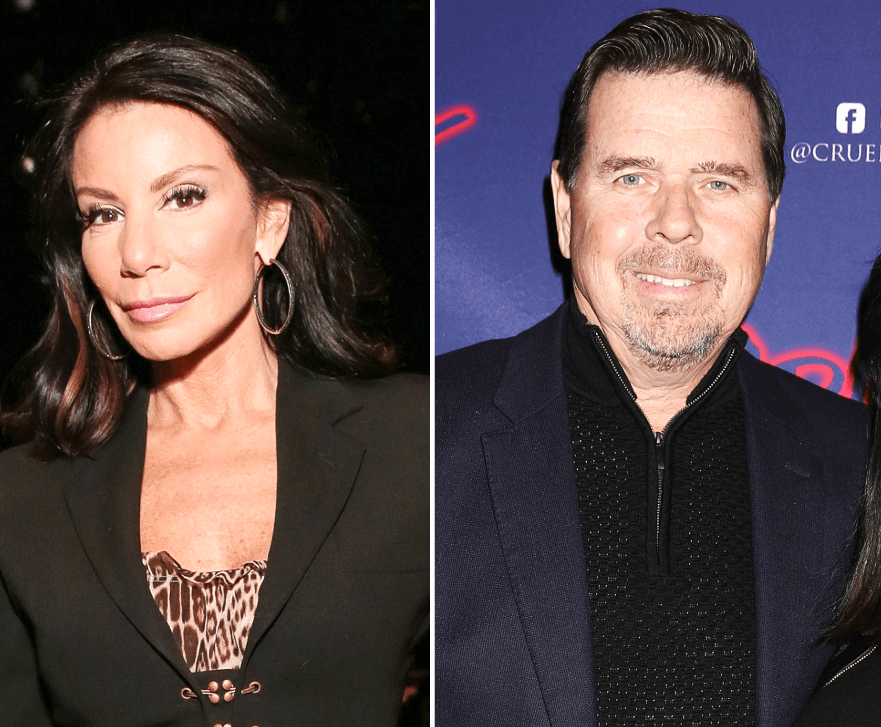 Danielle Staub and Marty Caffrey's divorce is final.
The Real Housewives of New Jersey couple said "I do" in front of a Bravo audience, ten months ago. The duo began their romance in 2016, wed in May 2018, and separated six months ago. Danielle and Caffrey appeared in a Bergen County NJ courtroom on Thursday, where they both agreed to an uncontested divorce.
Danielle Staub was ordered to vacate their shared $2.15 million dollar home by April, unless she purchases the house and furnishings from her ex. As reported, the property is owned solely by Caffrey, despite Danielle's earlier claim that they purchased the home as a couple.

Danielle's rep spoke to People about the official end of the reality star's marriage.
"Danielle is very much looking forward to moving on to the next chapter of her life and is excited to see what that will look like," Steve Honig said to People. "She is incredibly grateful for all the support she has received from her children, family and friends."
Caffrey shared his own thoughts, via a released statement.
"Now that the divorce is final, I feel great relief as well as sadness," the businessman said. "Relief comes as I have finally reached the end of the twisted road I was dragged down. I am looking forward to moving on in life with my supportive and loving family and friends around me. However, Danielle and I did fall in love, and it is sad to part from each other this way after experiencing something special together."
"Looking back on our relationship, it is hard to reconcile that the camera and the show were more important to her than her relationship was with me," Caffrey continued. "I do think the show led to the destruction of our relationship. I would caution any man who contemplates getting involved with a 'real housewife"'as I think it takes a special kind of person to expose their private lives in this way and not have it not cause problems. However, I have no regrets about supporting Danielle, and vigorously defending her throughout the last two seasons of The Real Housewives of New Jersey. I bear her no ill will, and I wish her the best in everything she does."

The months leading up to the legal finality have not been peaceful ones. In August, both Caffrey and Danielle were granted restraining orders against each other, which were later dropped. Caffrey put his house on the market in November without telling Danielle, and in December, Danielle Staub alleged verbal and physical abuse as the reason for their split — accusations Caffrey denied. In January, the reality star was granted a temporary 10-day restraining order for her and her two daughters for supposed emotional abuse, which triggered the police to remove Caffrey from his home.
"Fiercely I will push through this and like a warrior," Staub told People in October. "I will overcome everything like I always do. I will always land on my feet. And I'm not changing who I am. I might end up alone for the rest of my life, but I'll be happy."
The Real Housewives of New Jersey airs Wednesdays at 9 pm, ET, on Bravo.
"Like" us on Facebook  "Follow" us on Twitter and on Instagram