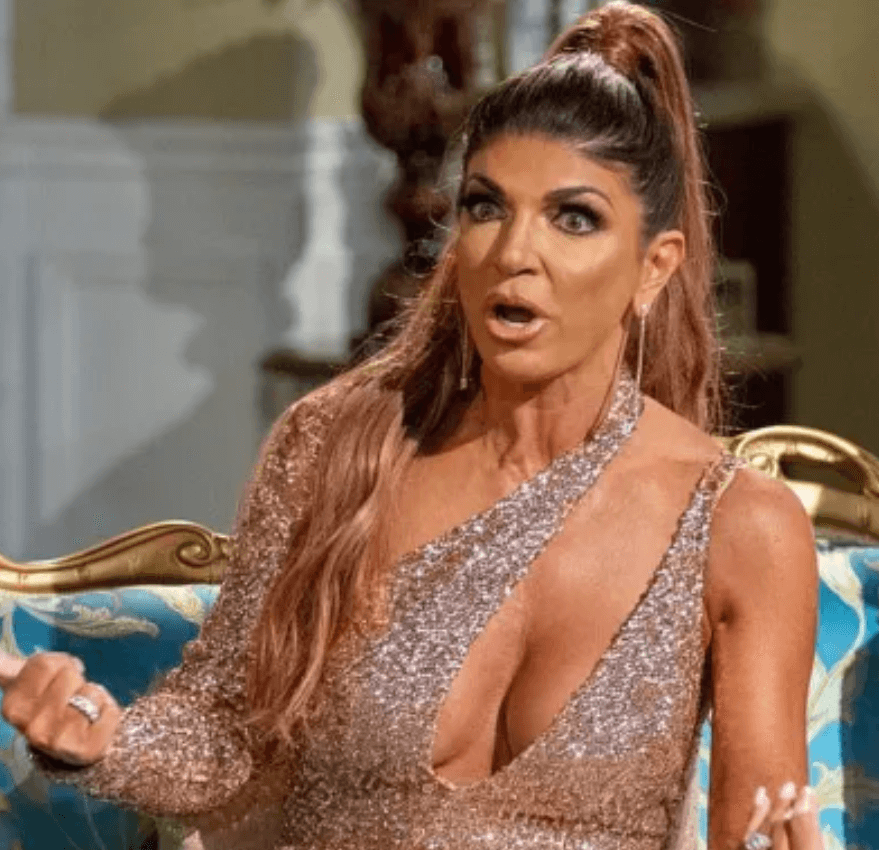 Tensions boiled over between Teresa Giudice and Melissa Gorga during Wednesday's Real Housewives of New Jersey reunion series kickoff. Andy Cohen read a viewer question about family loyalty on last night's sit-down — and the gloves came off.
"Why didn't you have Teresa's back when Jackie [Goldschneider] brought up Joe being in prison. You had to have known it would hurt Teresa?" a fan asked.
"How can I have someone's back who is trying to prove a point about me?" Melissa shot back. Teresa chimed in —  "I wasn't saying anything bad…"
"Yeah, you were," Melissa interrupted. "Once again, I was getting the blame for the relationship between your brother and your father. She was backing up my argument with you."
"I didn't want her saying s**t about my husband!" Teresa said. Jackie fired back —  "I didn't say anything about your husband!"
"Here's the bottom line, and I think it's the problem that Jackie and I have: people get very threatened by people who can think and reason rationally," Melissa declared.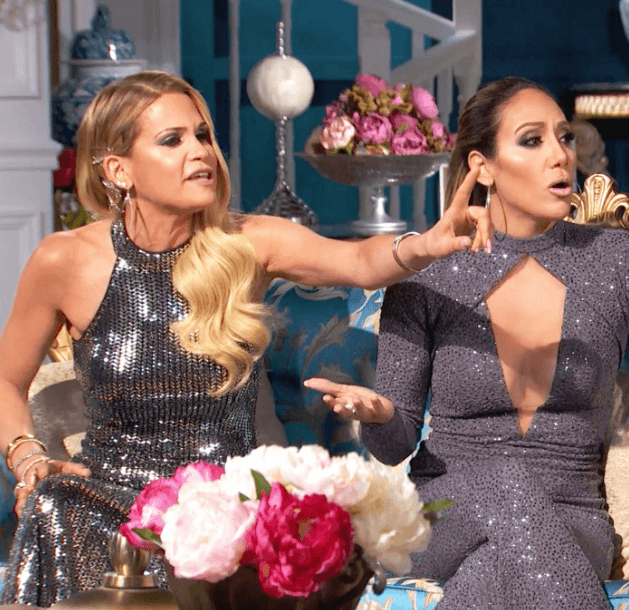 Teresa popped off, screeching, "Oh, and I can't think rationally?!"
"No, you can't," Melissa fired back. "This isn't rational."
"I'm not gonna even talk to her anymore," Teresa told Cohen. "Don't even talk to me. Don't talk to me. Don't f**kin' talk to me."
Dolores Catania tried to defend Teresa, noting her friend's stress level, due to her husband's upcoming prison release and likely deportation.
"No s**t!" Melissa snapped at Dolores. "So, that's right, Dolores? That's right? How she's treating her family. You're losing your mind! She's the one who claims, 'I love my family. I love family.' And then she f**king goes BOOM as soon as you stick next to her? Bulls**t. Bulls**t. You want family, you treat me with respect or you get no family."
Jackie delivered a jab, commenting — "But the world revolves around her…"  — and Teresa saw red.
"Yeah, it does right now, b***h!" Teresa said, blasting her co-star. "It does. My husband's not here. You f**king cold-hearted b***h."
Team Teresa Giudice or Team Melissa Gorga? Let us know what you think!
Watch Part 2 of the Real Housewives of New Jersey reunion, Wednesday at 9 pm, ET, on Bravo.
"Like" us on Facebook  "Follow" us on Twitter and on Instagram