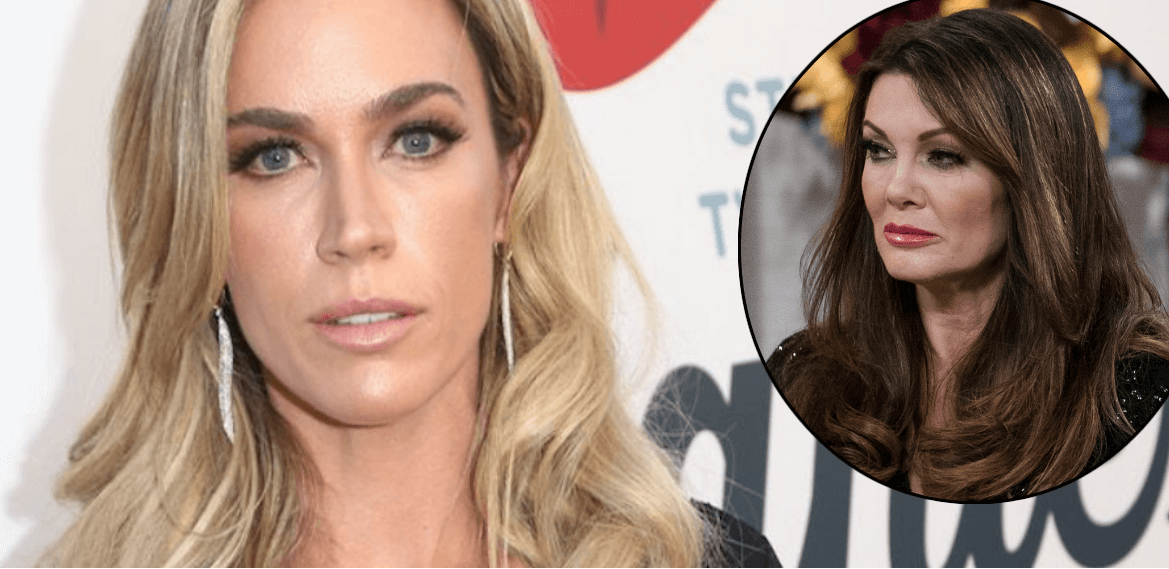 Lisa Vanderpump is under attack by her fellow Real Housewives of Beverly Hills co-star,  Teddi Mellencamp.
After Tuesday's explosive season 9 premiere — Teddi went after Lisa Vanderpump in her Bravo blog — implying Lisa wanted to expose Dorit Kemsley's dog drama in a shady way.
The  accountability coach starts off by explaining the timeline of events.
"Before I get into that, I must say that what Lisa Vanderpump has gone through with her brother's death is unimaginable to me and I completely feel her pain when talking about it. I had, of course, reached out to her when the news hit, and I continued to be a supportive friend. That said, Lisa chose to continue to be a part of this "group" and chose to do and say the things she did. I am responding to the situation at hand and reacting to the actions that she chose."
"I also want to make clear where we are in the timeline. This is before the story about the dog was leaked to the press. So, when Kyle and I arrived at Vanderpump Dogs, the only people who knew what happened were Lisa, Ken, Dorit, PK, the Vanderpump Dogs employees, and myself."
Then Teddi reveals that she was told about Dorit's dog drama before hand by a Vanderpump Dogs employee and indicates that Lisa Vanderpump was being less than honest when she met with Dorit for dinner.
"Yes, I was told a story of what happened before I arrived that day by John Blizzard, Vanderpump Dogs' Events Coordinator. No, we were not close friends and did not speak regularly. He worked for Lisa and Vanderpump Dogs and so of course, through my continual support of Vanderpump Dogs, like all the times I'd go in with Slate and the charity ride I had done for them earlier in the year, to which he was the only employee to show up, we would chat and such. So, I don't know why it would behoove Lisa to exaggerate like that to Dorit. Oh wait, I do, but now is not the time for that."
She continues: "John Sessa was the other John there that day. You probably recognized him. He has been Lisa's right hand at Vanderpump Dogs from the get-go. And as Lisa says, he works for them. So not only is it weird that, if Lisa didn't want it brought up at all, knowing we were filming that day, he would bring the dog out, but there's easily a moment when he's grabbing Lucy Lucy off the ground that it's just him and Vanderpump and she could have told him "Absolutely not." This leads to their even stranger interaction when we start to talk about what happened with the dog and Lisa tells him to stop. He seemed confused, right?"
Teddi concludes her blog by pointing out discrepancies in Lisa Vanderpump's behavior and calling her actions "strange." 
"It's like Lisa Vanderpump is saying one thing but means another. Kinda like how we see her lunch with Dorit, and she says she's fine but then isn't. Strange. It's also odd how she says she's sorry she didn't speak to me at the Daily Mail TomTom even when she did — we even filmed a scene together."
The Real Housewives of Beverly Hills airs Tuesday nights, on Bravo.
"Like" us on Facebook  "Follow" us on Twitter and on Instagram