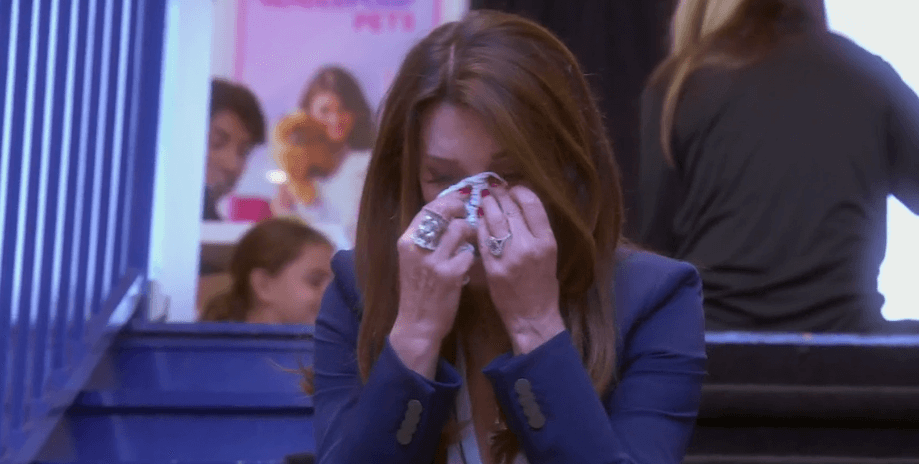 They're baaaack! Season Nine of The Real Housewives of Beverly Hills has finally returned. And the first episode starts with a bang and a whimper as Lisa Vanderpump and Kyle Richards get into a massive argument. Lisa swears on her children's life she's not lying. Kyle accuses Lisa of being more concerned with her image than their friendship. Lisa tells Kyle she's done with her. Ken even risks a heart attack to tell Kyle she's not a real friend. Kyle storms out of the Vanderpump mansion. And Hanky and Panky are not amused.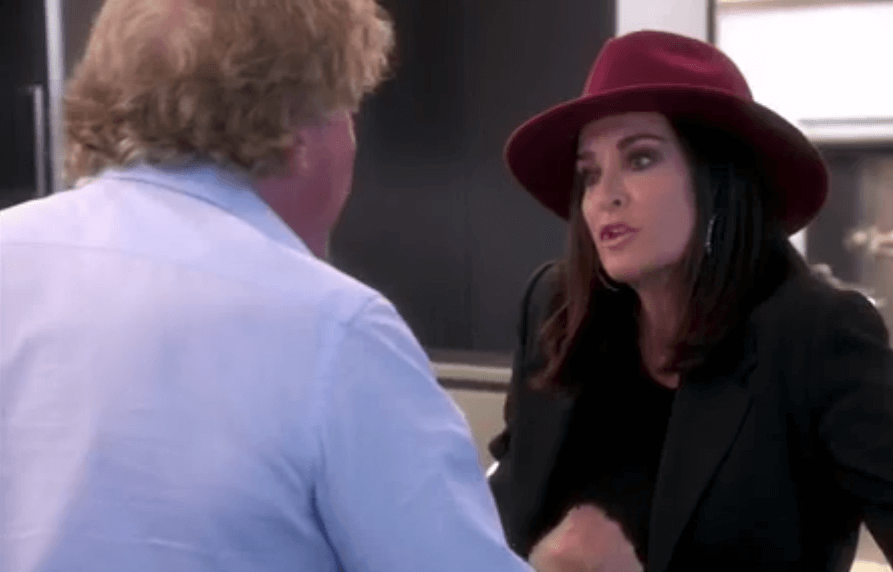 Cut to two months earlier when life is beautiful and everything is tra-la-la. Kyle is throwing a pool party at her new estate. We briefly check in with the women as they receive the invitation via text. First is Teddi Mellencamp who is also in a new home they picked up for a mere 4 million dollars. Apparently her accountability business is booming.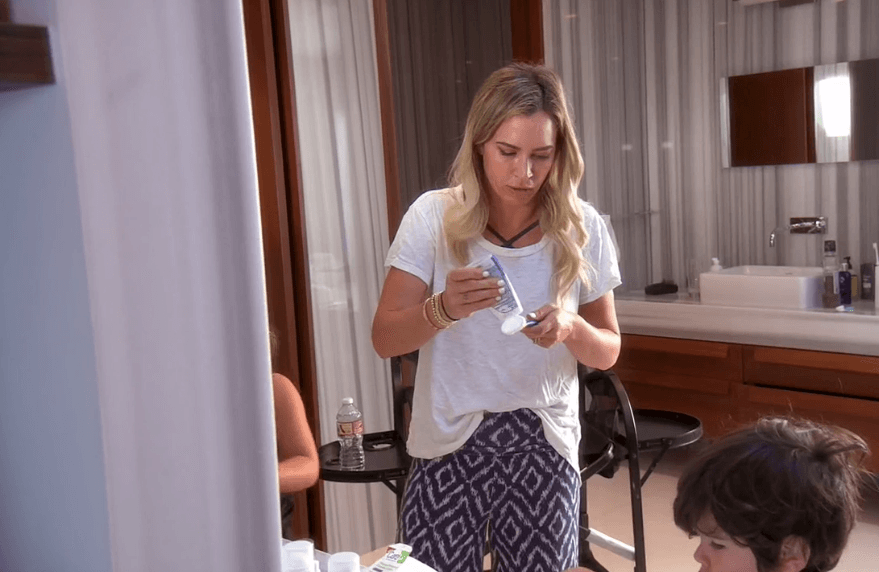 Next we meet up with Lisa Rinna and her model daughters for goat yoga. Of course. It's Los Angeles. Lisa laughs all through the class. Over to LVP's for tea. She's struggling with grief over her brother's suicide three months earlier, plus Giggy is very sick. She's been applying the stiff upper lip approach, but it's not working. Ken says she can't grieve forever and Lisa says just watch me.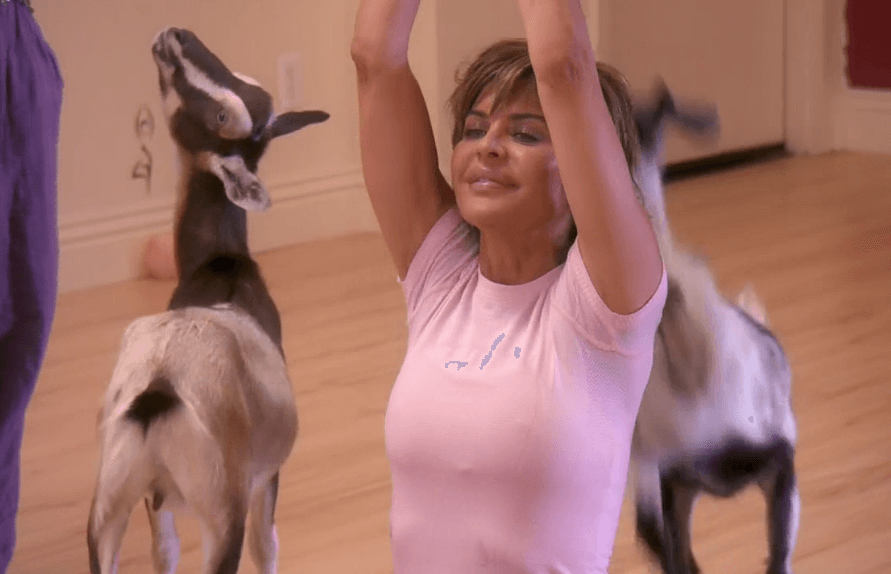 Since workout is her life, Teddi stops by Kyle's house to discuss how special they are because they attended the same boxing class as Justin Bieber. Kyle has been diagnosed with fresh plastic surgery generalized anxiety disorder that is causing her eye to twitch. Teddi tells Kyle she looks better than yesterday. As we tour Kyle's fancy new digs, we are reminded that at last year's reunion, Kyle was thinking of moving because they had been burglarized and all of her bags and jewelry were stolen. This is one of the downsides to bragging on social media about your fabulous travel life. Teddi's husband's security company is now on the scene. And so is a mountain lion. Sounds like the universe is kind of pissed off at Kyle.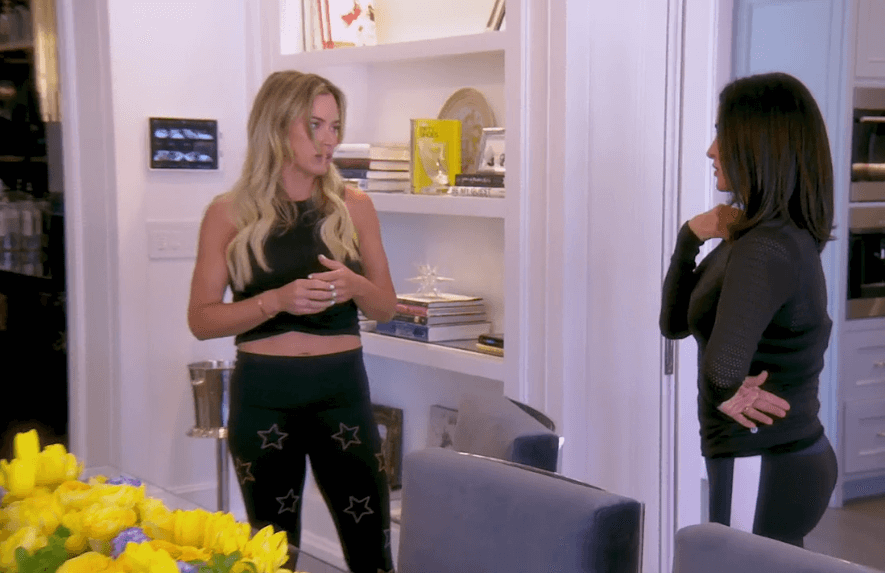 Next we check in with Erika Jayne at her same house wearing her predictable 80's warm up. Dorit Kemsley stops by and the two drink a bottle of champagne. Guess who else was robbed of all her bags and jewelry? Dorit! Sounds like there's housewife bandit on the loose. To deal with the stress, Dorit went to Utah to climb a mountain because obviously. Now Dorit can say she's proud her daughter has more purses than mommy. Two weeks ago this would have made her extremely jealous.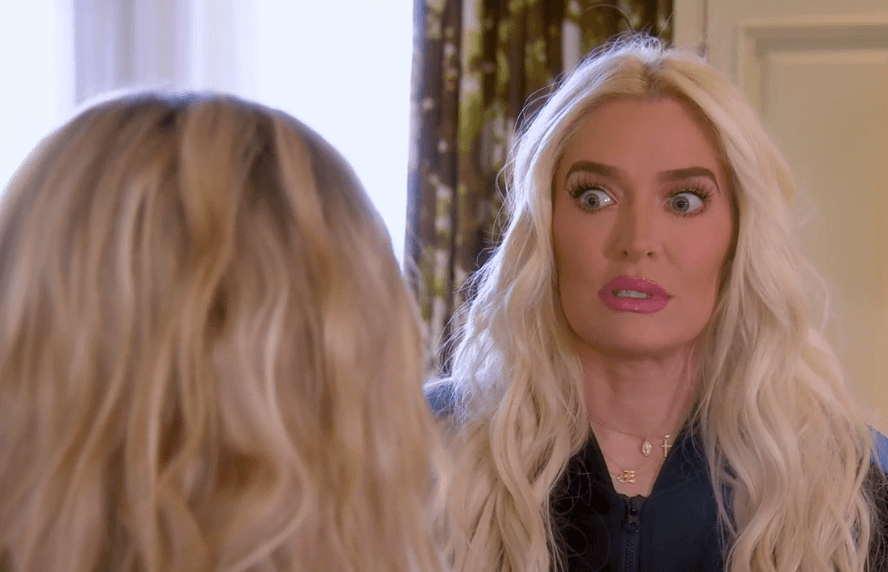 Over at Vanderpump Dogs, Teddi stops buy for her weakly visit with her daughter so she doesn't have to adopt a dog. Kyle stops by in her red Porsche. Lisa pulls up in her white Porsche. So, this is weird. There's an awkward moment when the director of VPD, John, asks Kyle if she recognizes one of the dogs. Kyle does not. It leads to: What? Anyway. What? Nothing. Lisa says she doesn't want to talk about it at all.
Here's what went down. Dorit adopted a dog from the shelter. The dog bit PK in the nose and so they gave it away so someone else. Long story short, the dog wound up in another shelter the very next day. Kyle doesn't understand why she's getting blamed for this and Teddi says Dorit should have called Lisa if there was a problem with the dog. John is pissed because he had to deal with this all week, OMG, the poor thing had to do his job. Lisa makes excuses for Dorit and refuses to believe she did this intentionally.
The women try to move on, but Lisa is still upset. Now it's over the fact that Kyle didn't come to the debut event at TomTom even though Kyle just flew in and wasn't really invited. Kyle is like, "I'm not doing this with you, Lisa," and storms off. Kyle is outraged that Lisa is upset with her about #nonpartygate, but not upset with Dorit over #returndoggygate. Lisa follows, telling Kyle she still should have stopped by TomTom's at some point. Obviously this is the grief talking. Lisa tears up and apologizes for "losing her shit." Soon all three women are tearing up and Kyle forgives Lisa – for now.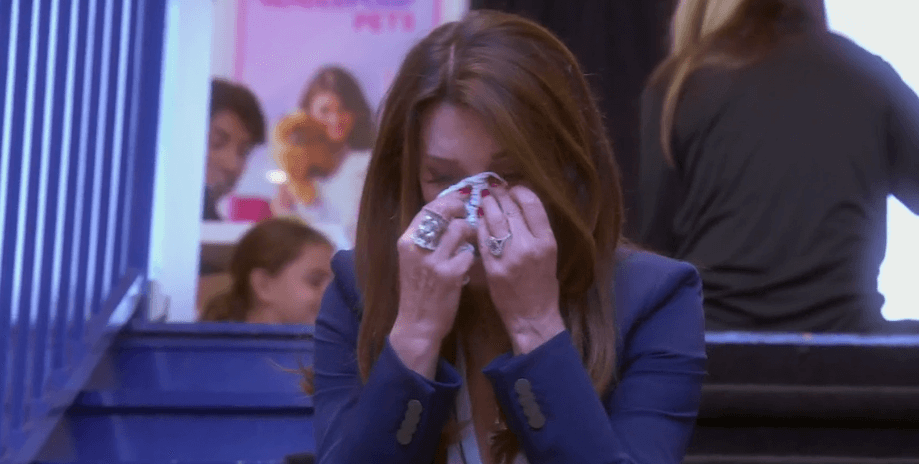 Next up, Lisa Rinna is getting ready for her a visit with friend and newest, highest paid housewife, Denise Richards.  They go way back to the Charlie Sheen days. Lisa thinks as a new housewife, Denise will fit right in because she's a "seasoned old bitch" just like her. Dorit and Erika also drop by to meet Denise. They discuss her acting career. Rinna shares that she was once in a movie with Charlie where he licked her toes. They show the clip. Eww. Denise seems comfortable in front of the camera and the ladies. She will no doubt be a great source of drama addition to the show.
Later in the week, Ken and Lisa and PJ and Dorit meets for dinner. Would it kill PJ to wear a nice shirt? He might as well be eating at a burger joint with that tee-shirt. Lisa admits she's still struggling with her brother's grief, but stiff upper lip and all, onto the $5,000 penalty in the contract for not returning the dog to their shelter. Oh, and by the way, some of the ladies know about #returndoggygate and could be talking about it right now. Dorit doesn't know who to trust. PK admits to wrongdoing and then all is well with Ken and Lisa – for now.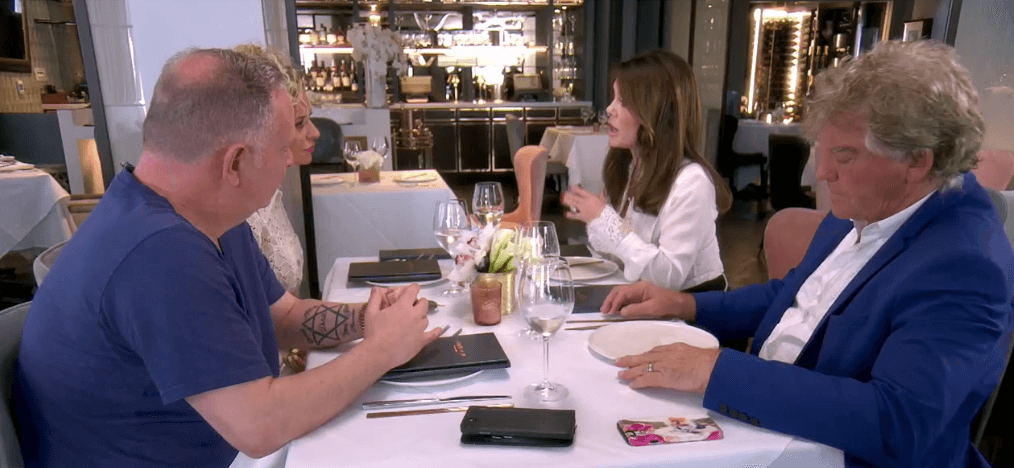 Pool party! Everyone is in fancy sun dresses and a life guard is on duty for the kids so the parents can party. The ladies trickle in. Camille is there. Rinna brings Denise and Denise brings her kids and her new boyfriend. She kind of has a type, just saying. In her testimonial, Kyle name-drops that Charlie Sheen was a bad influence on her ex-boyfriend, C. Thomas Howell. (Insert eye roll.)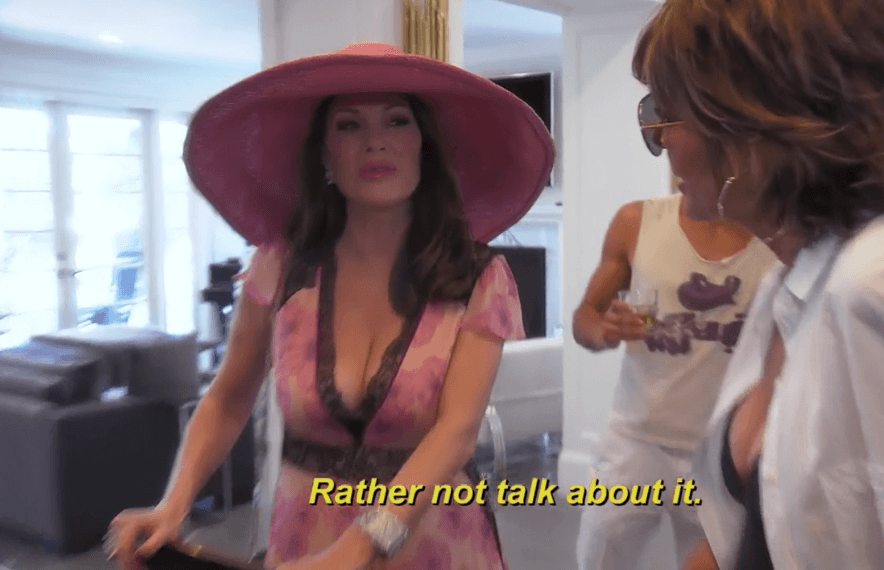 Because Dorit and Teddi have boys the same age, they are stuck together, and dreading it. Dorit can't stand how fake Beverly Hills women are, but is as fake as they come. Rinna says hello to LVP, asks how she's doing, but is told she doesn't want to talk about it. The women gather and chit-chat about their childhood. Teddi talks about drinking Boone's Farm wine when she was young, and when Erika says it changed her life, Teddi toasts her glass and says to everyone – Winning. It. Was. Hilarious. Some of the ladies are aghast at Teddi's rude reference to Charlie's mental break with reality, but who cares about them. It was funny. Teddi quickly apologizes to Denise who says she doesn't care, and I believe her. I'm sure she's heard that one before.
So what did you think about the Real Housewives of Beverly Hills premier? Do you like Denise? Are you concerned about LVP? Tune in this season for more drama. There's a huge issue over Dorit and the dog, Denise gets married, the women travel to Europe, Camille's house burns down, and friendships are fractured. Good times!
"Like" us on Facebook  "Follow" us on Twitter and on Instagram