Vanderpump Rules
RECAP: 'Vanderpump Rules' James Erupts When Raquel Considers Attending Girls' Night In!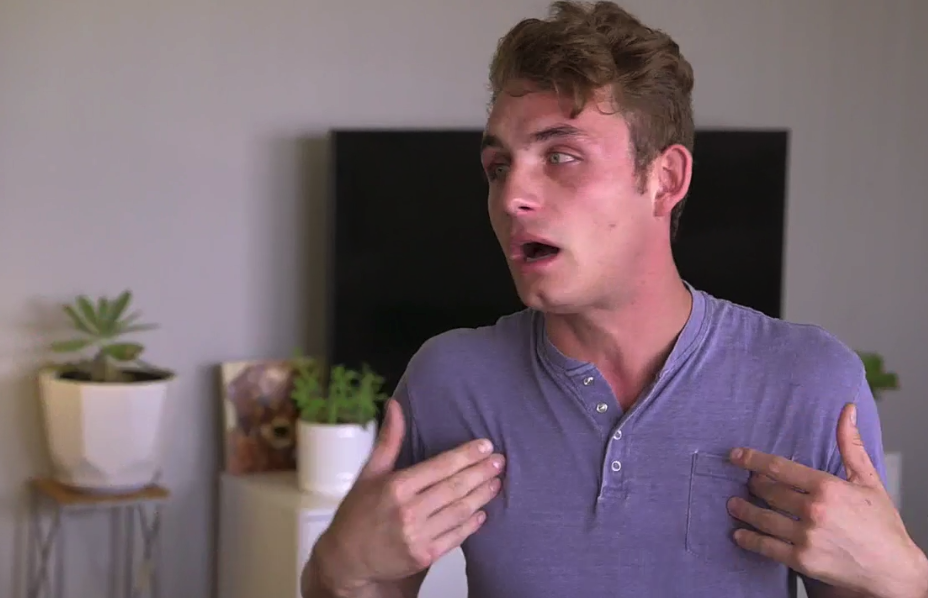 Welcome back to Vanderpump Rules! It's a mere twenty-four hours until their first TomTom event for the Daily Mail. They are not ready, but a contract is a contract. Lisa is so exhausted she lies down at the bar to take a nap – something the Toms' will most assuredly do in the future. Driving around town, Sandoval is freaking out about his list of things to do. Ariana helps by ignoring him. When the panic streak is over, she suggests setting the drycleaner's on fire if Tom's clothes aren't ready.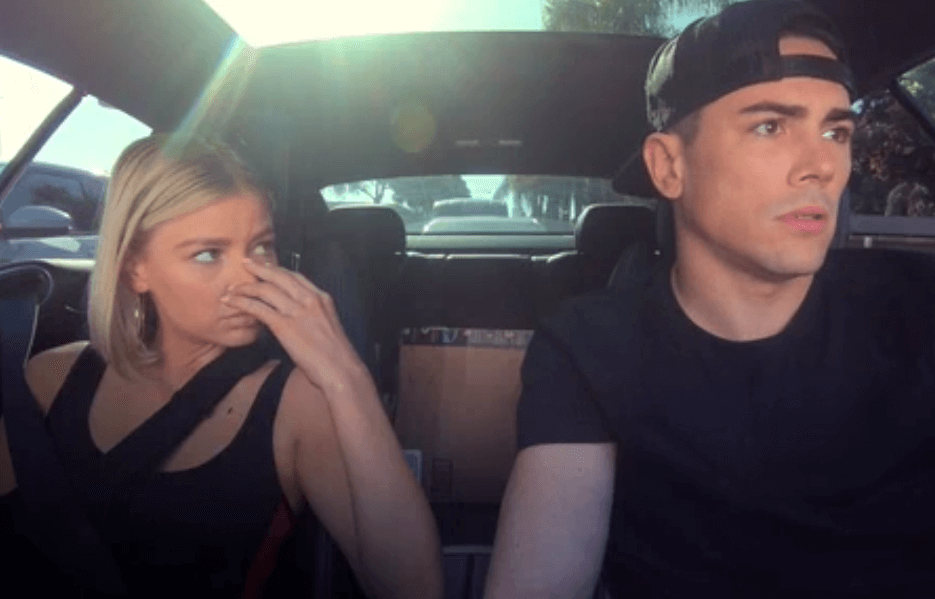 Next up we join James and Raquel at his place as he writes his Dear Randall letter. Raquel finally finds her voice and tells James that Lala insults her all the time and never writes an apology letter. Plus, she doesn't want him to be besties with Lala again. James tears up the letter. Schwartz stops by to discuss the play list for opening night. Tom says he won't get drunk with power, just drunk with alcohol.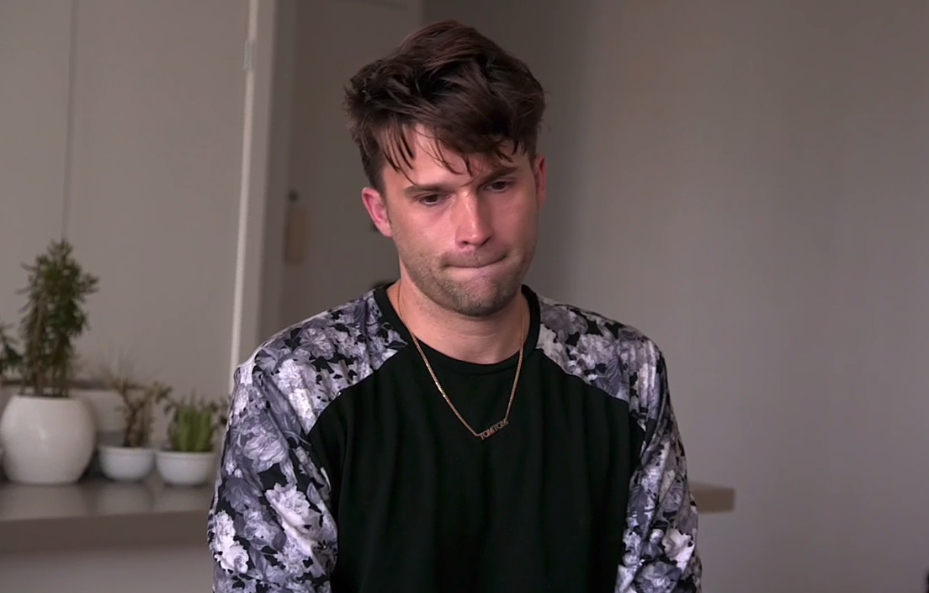 Raquel says she is thinking about going to girls' night tonight, and this pisses James off. James insults Tom and storms out to cry in private. When he returns, Tom informs James he's a phenomenal DJ, but not a phenomenal drinker – and he should know.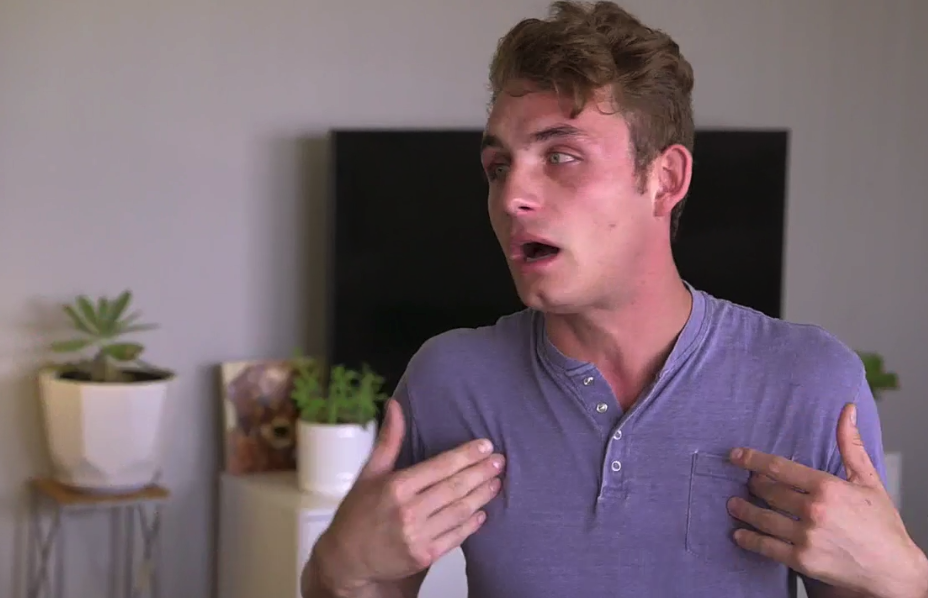 Scheana and Lala are getting coffee as Scheana flirts with the barista. When Lala mentions she's obviously on the hunt for dick, Scheana assures her she is only hanging and banging with Adam. Lala announces she wants to take the girls who helped her when her dad died on a PJ (private jet) to the wine country. The list is Scheana, Ariana, Stassi, Katie, Kristen and Brittany. As you can see, no Billie. Lala warns Scheana not to be annoying. Through tears Scheana says she'll try, but let's face it, it's hard because she is sooooo annoying.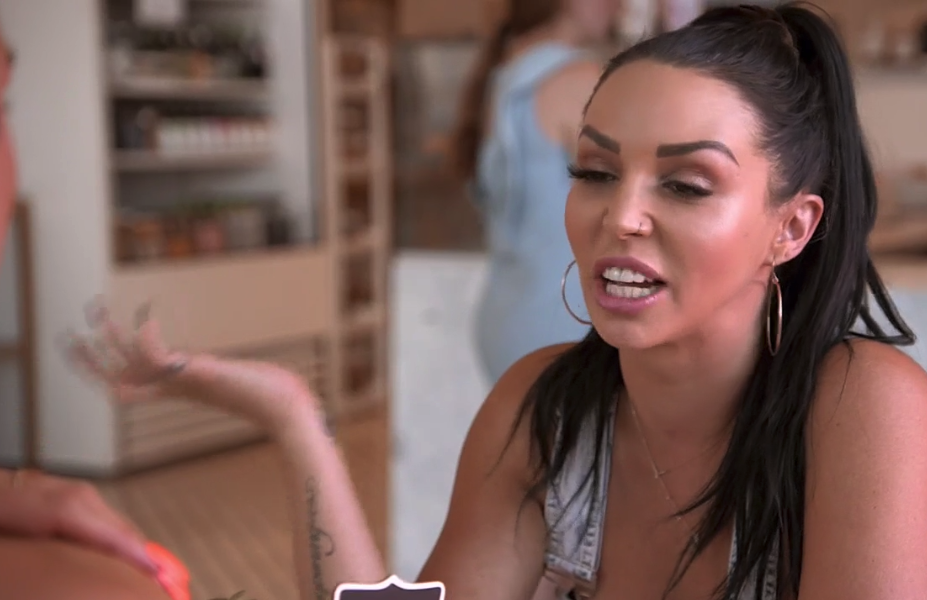 It's Girls' Night In! Schwartz tells Stassi and Katie about James' freak out with Raquel over the night that used to be his night. Katie and Stassi don't care. Lisa stops by to give the Tom's their term sheet, though she would rather do business with a handshake. Lala tells the girls about the wine trip so they can get "white girl wasted" after they fuel the J (jet). How many times are we going to hear about the private jet?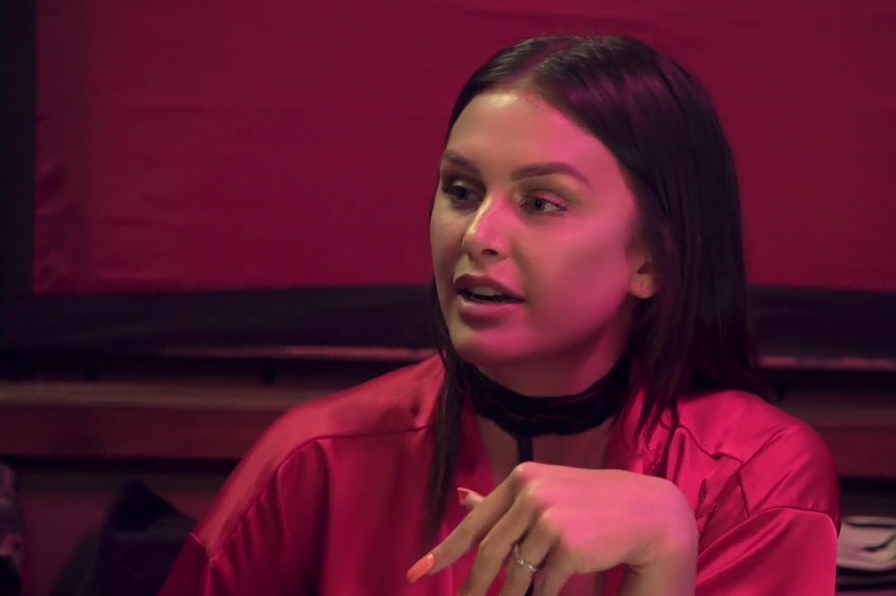 The following day, Brittany and Jax are enjoying his birthday lunch – Jax's last year in his 30's – when he gets a call from his sister. She says their dad is probably looking down on him today. Jax gets a little emotional because he won't get a call from his dad. His mom called, but she only said 'happy birthday' and didn't talk about the day he was born. Jax says he and his mom haven't talked much since his dad died because he wasn't happy with how his cancer was treated. I think we can all agree cancer sucks.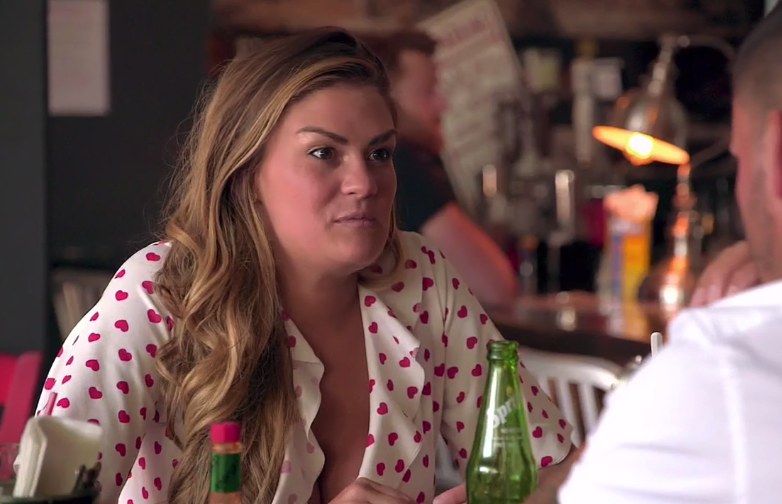 The Daily Mail event is just two hours away and Murphy's Law is on the guest list. The air-conditioning is not working. The ice-machine is not working. The toilets are not working. And the clock is not working. Guests would be best served to wear diapers, light clothes, bring their own ice and who cares what time it is. Lisa tells the Tom's not to invite all their friends. Unfortunately they've invited them so Lisa tells the Tom's to disinvite Kristen – and who can blame her – the heat could bring out Krazy Kristen.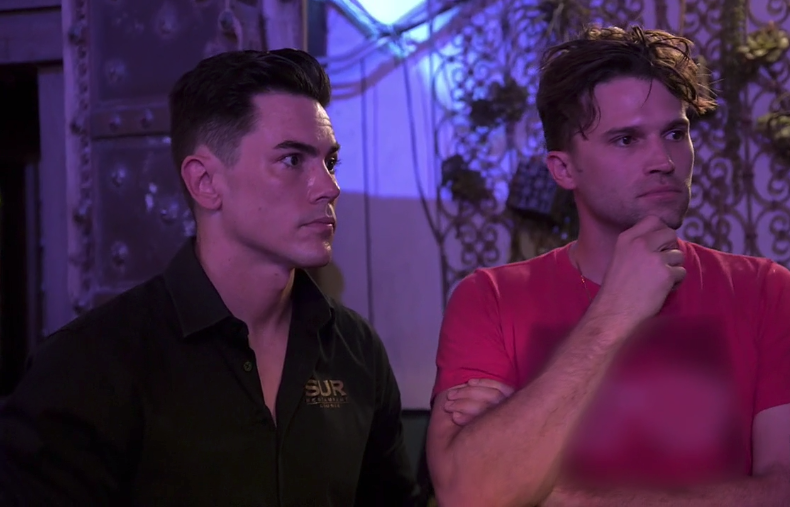 Stassi is getting ready for the TomTom event while her Beau steams her outfit. Best boyfriend ever! Kristen is also getting ready, but her boyfriend is not invited, so he's going to hang out alone. Guess what? They are both going to hang out alone after Kristen gets her dis-text. She pulls out a bottle of Tito's to solve her problems toast TomTom from afar.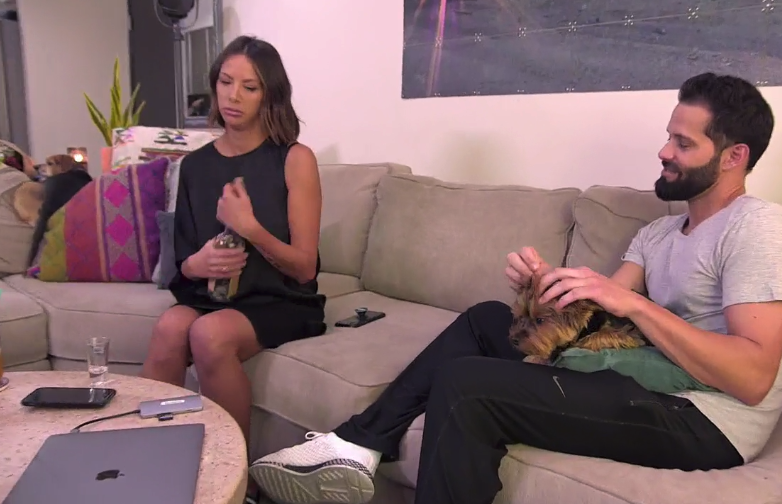 James arrives and is disappointed to be DJ'ing in a closet because the booth doesn't have outlets. Of course, James being in the closet is the perfect place for him. The Tom's are getting each other dressed an excuse just to touch each other when Sandoval shares his nuts are on fire because he touched them after handling jalapenos. What a freaking amateur! The boyfriends do some meditational Tooohhhmm's before checking out the place.
Guests begin arriving for the event. Ariana and Katie arrive and gush how their Tom's have completely outdone themselves. Seriously? I believe LVP is the one who has completely outdone herself. Jax says hello to Lisa and cops to the fact that he's been lying about his age this whole time. Then Jax tells Lisa his mom hasn't called him on his birthday – so the lying continues.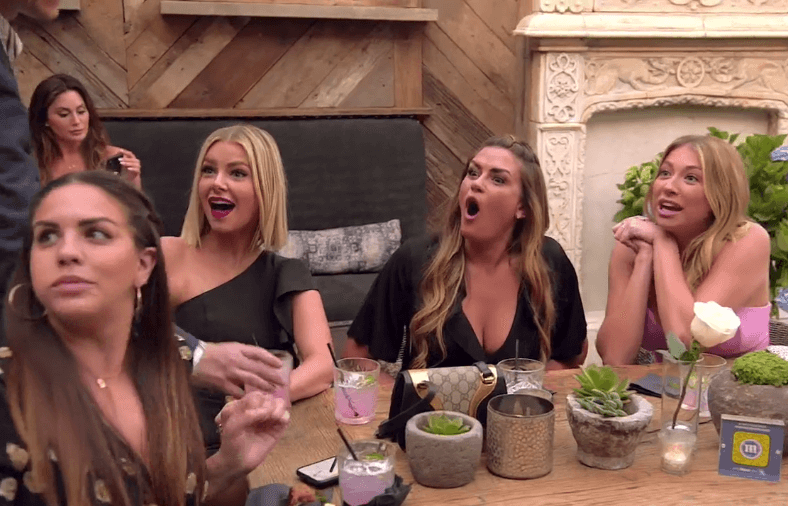 They've run out of ingredients to make the aquafaba so Schwartz runs to the store to get more chickpeas. #actinglikeaboss Meanwhile, Lisa is getting schnockered. The Tom's take this as a sign she trusts them when actually it's a sign she's exhausted. Stassi and Lala sit down and say how excited they are to have friends who have their names on a bar. Meanwhile, Kristen's at home crying in her spaghetti. Back at the club, Jax goes upstairs and has a good laugh that James is DJing in a closet. He says it's the best birthday present ever.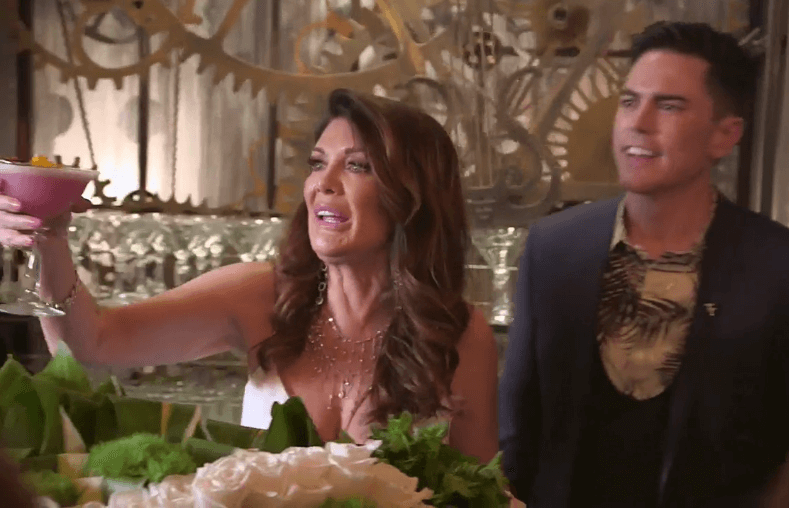 The Tom's each have a moment with their women. Katie is drunkenly happy for Schwartz and Ariana is proud she and Sandoval will no longer be broke. Of course, we'll see about that because as Lisa continues to point out, now the real work begins.
Tune in next week for the girls' trip in the PJ where Krazy Kristen makes an appearance!
"Like" us on Facebook  "Follow" us on Twitter and on Instagram