Sister Wives
RECAP: 'Sister Wives' Meri Brown Buys Bed & Breakfast Behind the Family's Back!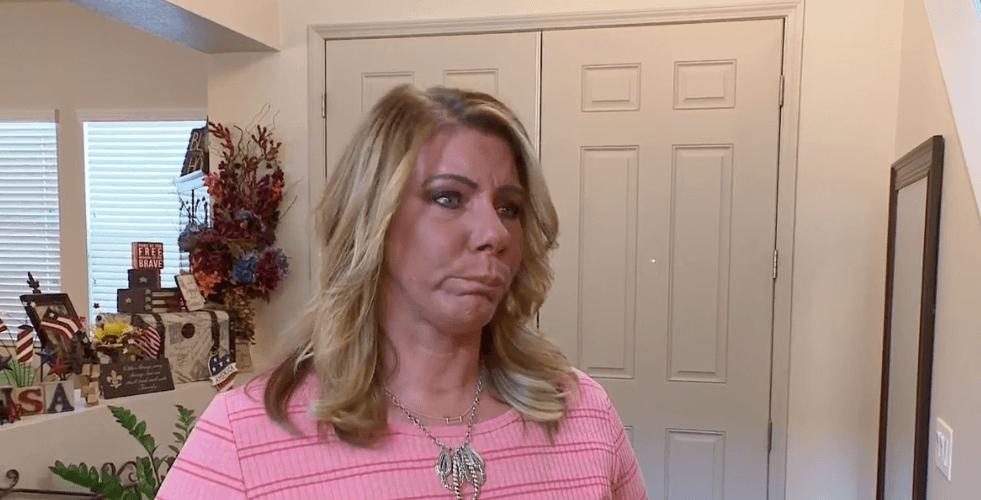 Sister Wives begins with the family spending a happy day in a local park. The Browns dodge rogue peacock poop and spread out picnic blankets, before Kody Brown reminds us that a catfished interloper was invited to the party.  Kody is glad that the latest sympathizer is keeping Meri Brown busy, and hopes that a new bestie will help her forget being denied the downpayment for her Utah getaway. Mariah and Audrey are in town to play along, as a payback for Meri's cringeworthy tiptoe into a Seattle bar.
In a strange twist, Christine and Meri throw down in the dirt together, showing off a cryptic  spurt of sister love/hate. Kristie chitchats with the other women, while dropping hinting commentary about Meri and Mariah's splintered relationship. The gals share a fake laugh over their futures as giggly empty nesters, and Meri smothers Mariah, to prove her daughter's visceral disgust. A rollicking game of tackle frisbee goes down, and Janelle is happy that a hysterically joyous "norm" is being portrayed. Meri is rocking a white stitched denim vest, an ode to the good ol' white stitched jean days. 
Meri and Kristie later sit with Mariah and Audrey for yet another catfish rehash. Kristie butts her beak into the sensitive mother/daughter biz, pushing Mariah to spill her guts. Mariah doesn't want to chitchat with a stranger, and states that rehashing the exhausted drama does her mother no favors. She reiterates to TLC producers her desire for Meri to take accountability for swimming in the online deep, against her advice. Meri is no victim — and Mariah knows it.
Mariah was there for the cringeworthy affair — and isn't buying what Meri is trying to sell. They finally agree that the subject has been beaten to banana pulp. On a brighter note, Ysabel's homecoming departure is featured — a sweet scene followed by a wordy debate over what defines a slutty dress. Kristie continues to butt into every family discussion, and everyone is undoubtedly thrilled to see her go. Kristie is thankful that the family wasn't hateful, despite what she's seen on TV.
Meri calls a financial powwow, where she reveals that she has  secured a way to buy her precious house. The ladies are thrilled, but Kody scowls his way through the meeting. Mare is proud that she pulled it off solo, and the others wonder when she will execute her escape. Janelle is so excited by the idea that she initiates an awkward group hug. Meri later signs the paperwork, surrounded by her excited nuclear family. They all pack up Mare's mom, drive the hoard to Parowan, and peel the sobbing seller off the property.
Janelle and Christine later hold a gossip sesh, both annoyed to be left out of Meri's exciting second life. Some Parowan fan biddies are moving in on Meri, and Janelle just isn't having it. Kody admits that he's often confused about what to keep secret, while Robyn whines and complains about her disrespected emotional investment.
The ladies are let down that they weren't asked to shlep boxes, but Meri claims that she was trying to be crazily independent. Meri defends her decision to go it alone, and dissolves into tears when she realizes that she's a loser — even when she thinks she's a winner. Meri is sick of the pressure, but Robyn doesn't care, and keeps turning the screws. The gals want to pull Meri in, but Meri is sick of being forced into such intensely fake relationships. Kody interjects himself into the drama, and calls the whole faux debate a load of BS. They all agree that Christine will help with the next furniture haul, and high five Meri's utter coolness.
The episode wraps with a family jaunt to Meri's new place, which she's named Lizzie's Heritage Inn. They all gasp over transferred family heirlooms and toast to her success.
Next week on Sister Wives, Aspyn announces her engagement and Lizzie's opens for business.
"Like" us on Facebook  "Follow" us on Twitter and on Instagram