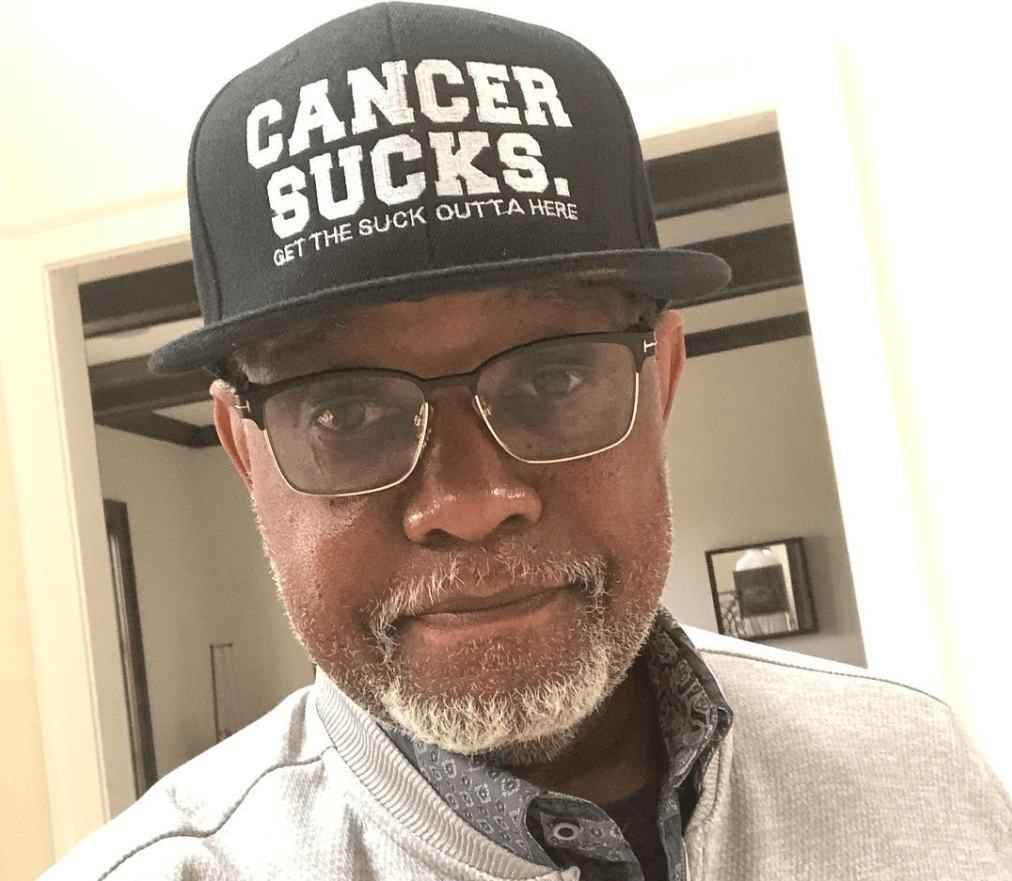 As previously reported, there's trouble brewing in the marriage of NeNe Leakes, and Gregg, as he battles cancer.
The tension in their marriage was made public in late November after the Real Housewives of Atlanta star blasted her husband on Instagram, after he posted an inspirational message about life lessons, including loving those who practice kindness, forgiving quickly and always thinking before acting out in anger. NeNe replied, "Well u need to do everything you posted! Practice what you preach," before adding, "You need to pray for yourself! This mean, grouchy, evil stuff u pulling these days are NOT cool."
She also took her frustrations to Twitter, writing, "I would just think if I have or had cancer, I would see life so differently! Not be mean, grouchy and evil for no real reason! But that's me. Pray for me."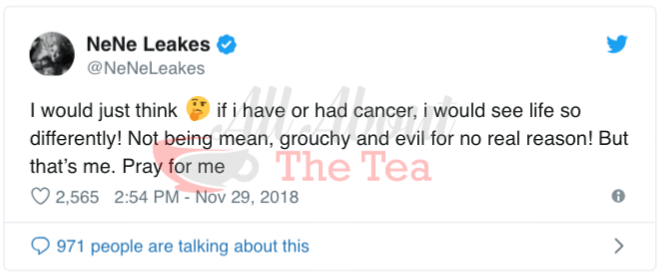 Now Gregg is apologizing to his wife for hurting her amid his cancer battle, "We always hurt the ones we Love.. because they allow us to hurt them rather than snap back. I'm tired of hurting my wife who is only trying to take good care of me and wants only the best for me too. She deserves much more for her hard efforts and tireless hours spent on me. I Pray to God to get it together..She's done NO wrong… this is ALL on me……Cancer WILL change your Life…" He wrote on January 14.
Gregg also acknowledged the hurt in a separate post, "I wish I could get it right everyday & not be mean to my wife, doctors or anybody else," he wrote alongside a selfie of him wearing a "cancer sucks" hat. "It's NOT my intentions to be so. I stand in the 'need' of Prayer…You can't help but wonder what's around the next turn for yourself. Forgive me Hunni, forgive me America….. #neverbeenherebefore #nevergiveup#Imscaredtoo."
During a November 2018 Watch What Happens Live appearance — NeNe got emotional while discussing Gregg's cancer with Andy Cohen.
"The day that they told us that Gregg has cancer, my life changed in that moment. Being a care taker's very hard. It's just been very difficult," NeNe said. "I feel like that day I lost my husband, because he's not with me, we don't do the things that we normally do together. We're not even in the same bedroom."
Share your thoughts on Gregg Leakes apology and NeNe's struggles as a caregiver. Sound off in the comments!
"Like" us on Facebook  "Follow" us on Twitter and on Instagram