Don't Be Tardy
Kim Zolciak Says She Barely Showered During the Holidays & Reveals 'Don't Be Tardy' Premiere Date!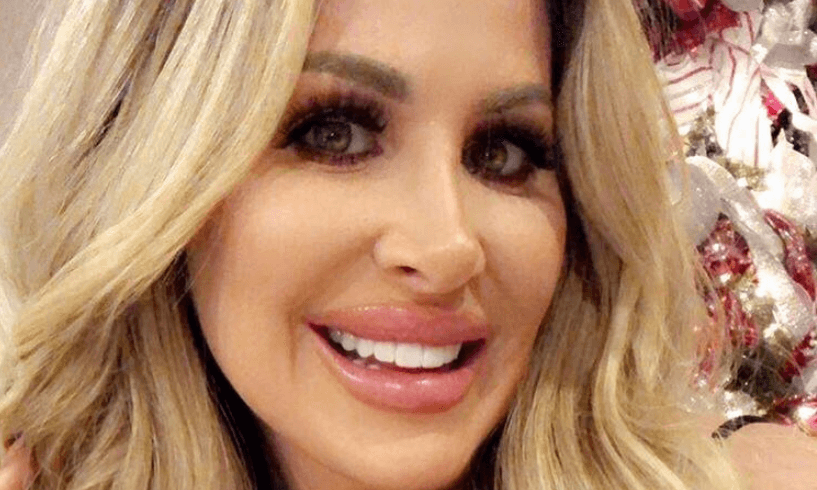 After being off the air for over a year, viewers can expect Don't Be Tardy to return in February.
According to Kim Zolciak-Biermann, the season 7 premiere date will be February 17, 2019. She revealed the news on Instagram when responding to a fan on a post about having a lazy week during the holidays.
The controversial reality star shared a year-end post with her followers lamenting on how wonderful her 2018 has been. In the following post the mom of six shared that she 'barely showered' and 'often stayed in bed.'
"I've had the most incredible week," Kim explained, along with a series of Christmasy selfies. "I've stayed in my pj's, barely showered, often stayed in the bed with my hubby and kids til early afternoon watching movies, ate really good food, baked cookies, cranked up the Christmas music, laughed so hard my stomach hurt (my family is hilarious) fell more in love with my husband, cherished every minute with my kids all being home, decided I'm going to learn to say NO! a lot more in 2019, barely checked my phone, drank Egg Nog TIL I couldn't have another glass."
"I Thanked the man above and the Universe more times than I can count!!!" she continued. "I'm SO GRATEFUL for all of my blessings. 2018 I'm ready to see you go. I'm welcoming 2019 with open arms and an open heart. I'm so grateful for all of you and your support/encouragement/opinions/comments. I challenge you to take inventory today of this past year and see how you can better yourself, your life, YOU and YOUR happiness."
Don't Be Tardy last aired December 15, 2017.
"Like" us on Facebook  "Follow" us on Twitter and on Instagram