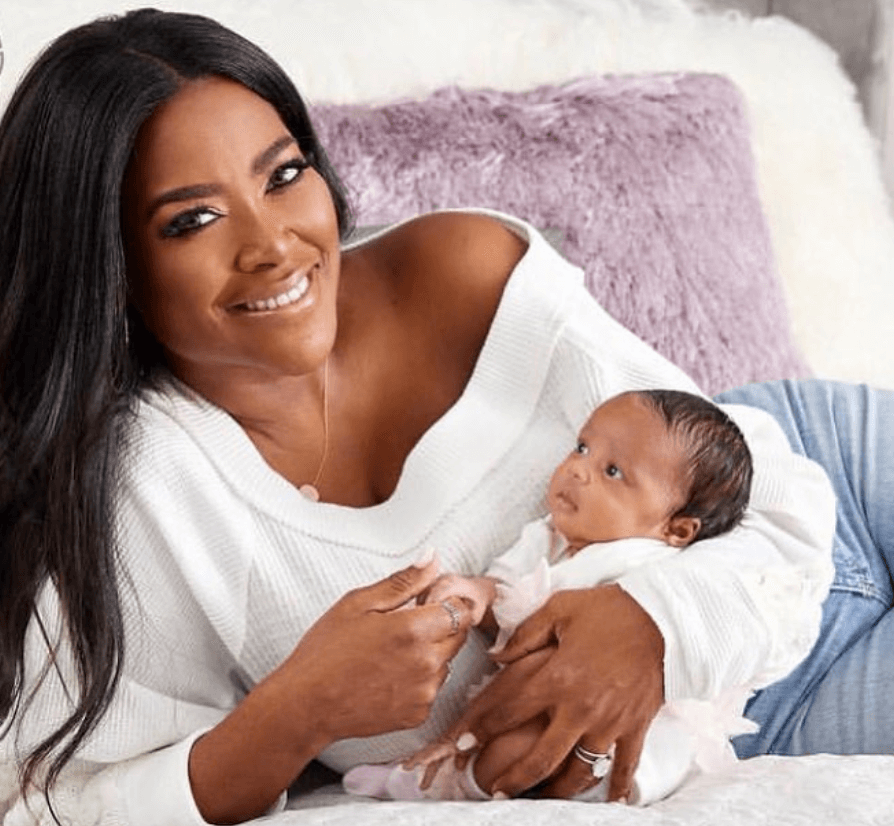 Kenya Moore has created an Instagram account for her newborn baby and sharing what looks like staged photos.
EXCLUSIVE: Kenya Moore Caught In MAJOR Lie About Her Baby!
On Thursday, the former Real Housewives of Atlanta star shared a photo that featured her husband Marc Daly, and their preemie baby, Brooklyn Doris Daly laying on his chest with his eyes closed.
"Two sleepy peas in a pod ? #kenyamoore #brooklyndorisdaly#marcdaly" Kenya's post captioned.
In the pic, Marc Daly has his eyes closed but manages to keep one hand on his baby girl to make sure she does not fall off.
After the photo was posted on Kenya Moore's daughter's Instagram, critics immediately noticed the snap appeared to be staged.
One observer commented that Marc was pretending to be asleep:
 "Lol he conveniently has the opposite hand on the baby, displaying exactly what the camera wants. It's hard to fall soundly asleep holding a newborn that way, and in which case someone does, they usually involuntarily secure the baby with both hands. Not analyzing the pic, while analyzing this pic. Cute moment and would have been just as cute with his eyes open. Happy holidays to the Dalys. You guys look so beautiful, and baby Brooklyn is a little cutie pie…Kenya, is King and Twirl jealous of the new baby?"
Another fan wrote:
"This is so fake and staged"
As fans know, the former Real Housewives of Atlanta personality claims to have given birth 6-weeks early on November 4, 2018, to a "premature" infant girl. 
What are your thoughts on fans accusing Kenya Moore of staging baby photos? Sound off in the comments!
The Real Housewives of Atlanta airs Sunday nights, at 8:00 p.m. EST, on Bravo.
"Like" us on Facebook  "Follow" us on Twitter and on Instagram