RECAP: James Cries & Begs As Lisa Vanderpump Fires Him On 'Vanderpump Rules'
On another special Sunday night airing of Vanderpump Rules, we are back at SUR. Lisa Vanderpump tells Katie Maloney that she'll have to trust her to deal with the James Kennedy situation, which is very difficult for her to make. Lisa discusses with her business partner, Nathalie, that James is a huge problem for what had happened at PRIDE — his body shaming, overall verbally abusive, drunk demeanor and Katie's ultimatum.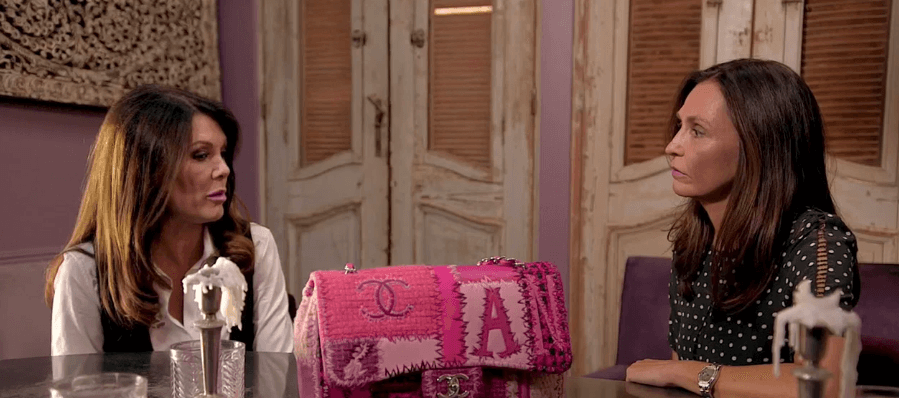 Nathalie notes that Tuesdays, have been extremely successful for SUR, therefore Lisa should consider the employees earnings as well. Nathalie says that they are earning 20% gross because of James' "See You Next Tuesday" crowded fans. She asks Lisa if she's willing to forgive James. Both are torn, but Lisa decides she will discuss it with Guillermo, because she understands they all have to be on the same page with this tough decision.
Ariana Madix and Scheana Marie accompany Billie Lee to the plastic surgeons office in Beverly Hills. It's Billie's final part of her transition process. Ariana breathes in a deep, excited breath, while Billie explains how the surgeon will be injecting all of the fat into her behind and hips. Cut to very cute pics of little boy version of Billie Lee with her voiceover: "After ten years of of waiting…you know from going form male to female..I'm achieving something that I've always dreamed of, so it's pretty darn magical!" Mazel of the Day definitely goes to you!
Scheana changes this important moment for Billie, to make it all about her. She has decided she needed a fresh start and has been wanting to move to the west side, to Marina Del Rey, for so many years. She also is is being a jerk, by using James to help her move, but despite his help, plans to sit him down after in order to school him for what he has done to all of her girlfriends. Ariana, during her talking head commentary is wearing a hot pink dress that looks like a someone tried to slash her through her chest. She claims that Scheana is taking drastic measures, as a grand gesture to Kristen Doute, Katie and Stassi Schroeder to prove her loyalty.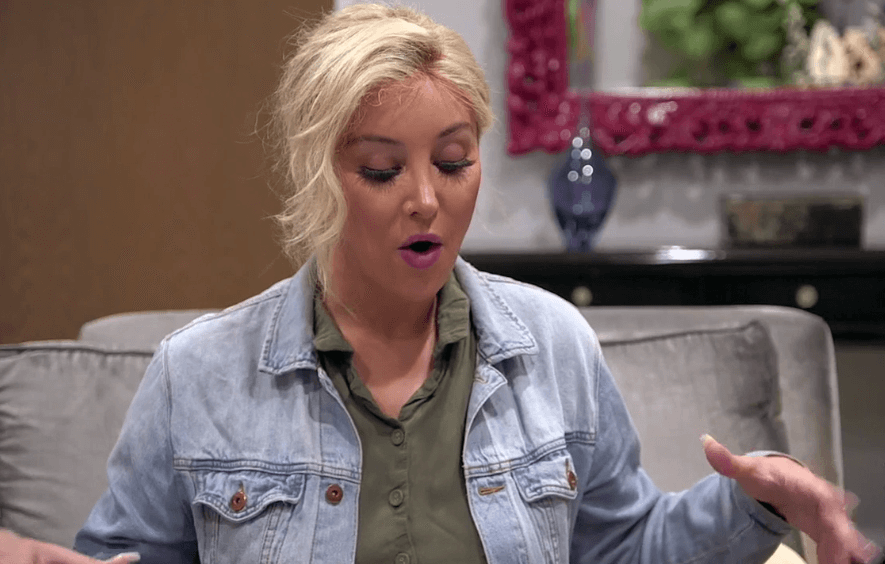 Meanwhile, Brittany Cartwright and Jax Taylor are experimenting with cheese beer recipes for their business empire, in possible heart bypass causing snack foods. Brittany is very excited about her making the very first batch of her beer cheese recipes. Jax has the gall to claim Raquel Leviss is dumb as rocks and has a lot of marbles loose running in her head. Yet, Jax claims that he is going to be the one running the business side of Mamaw's Beer Cheese!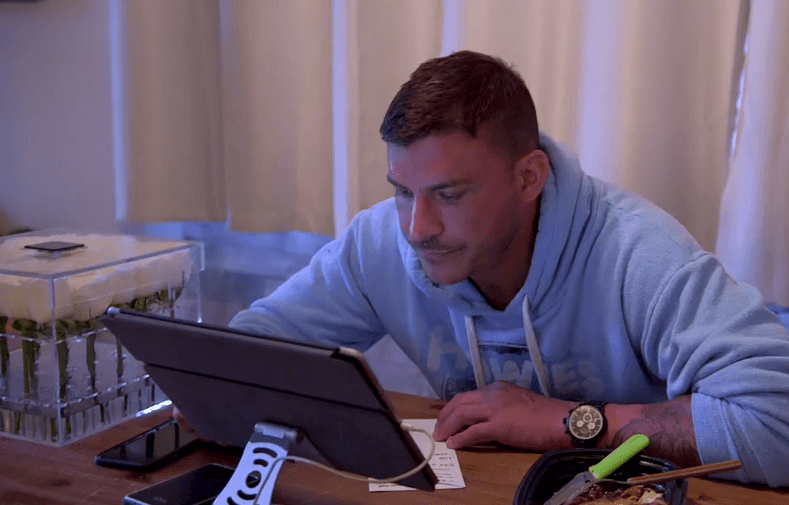 When, Britt says they are going to have to Google how to get permits, Jax is perplexed and asks "why?" Great start to becoming a businessman Jax! Obviously, to find out how to get permits to sell at a farmer's market they need to research permits. Jax is back to his lazy excuses, "this is harder than I thought" act. He doesn't even know his birthday is the password to unlock his laptop! FYI, never use your birthday or a loved ones as a computer password, unless Jax wants his porn history to be exposed by hackers! He flip flops about what it takes to be successful. Hard work maybe? Again, more excuses that they don't even have a printer, it's Friday, he can look up the requirements later like owning a commercial kitchen. Brittany knows she will end up doing the rest of the paper work in the long run.
The Toms show up at the future site for Tom Tom. They appear worried and confused. Lisa yells "IT WILL BE GREAT" up into the heavens. The Toms have different views of how they want to interview prospective staff. Tom Schwartz is wishy washy, like a puppy dog who wants everyone to love him. While, Tom Sandoval is totally taking himself seriously. He wants to quiz them on their resumes, he wants hard workers, with solid resumes. Lisa basically wants the opposite of Jax Taylor for employees.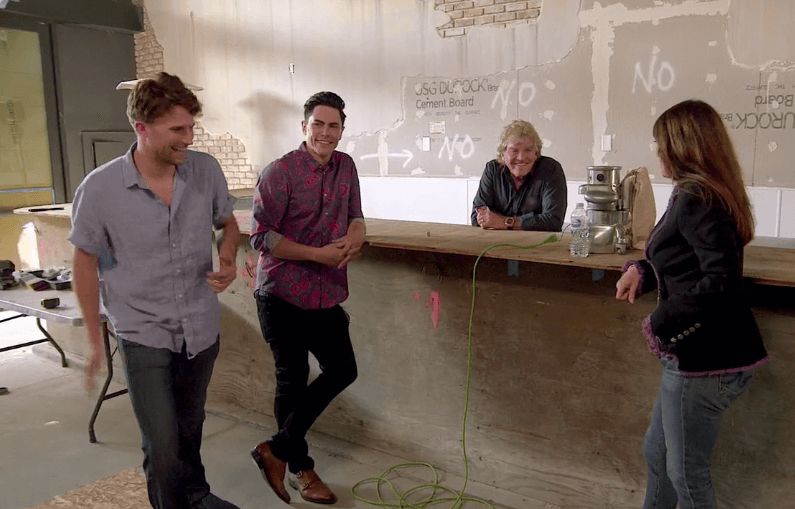 Scheana's fresh start begins with her shutting the kitchen cabinet, leaving behind the Shay groom/Scheana bride glass set inside. James enters the apartment and begins to move out her boxes in 99 degree weather. Scheana isn't helping by clacking away on her mobile, checking out her IG, blogging how hard moving is.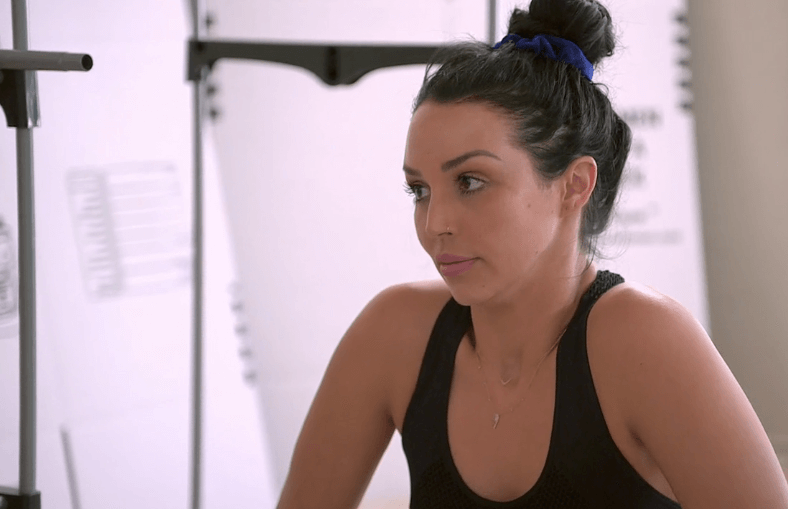 She tells James they are just surface level party friends now. He's spiraling out of control with his drinking and he keeps screwing up with everybody. He's justifiably angry! The nerve to say this after moving her stuff! During his talking head commentary, he does an accurate imitation of what probably went down between Scheana and the girls.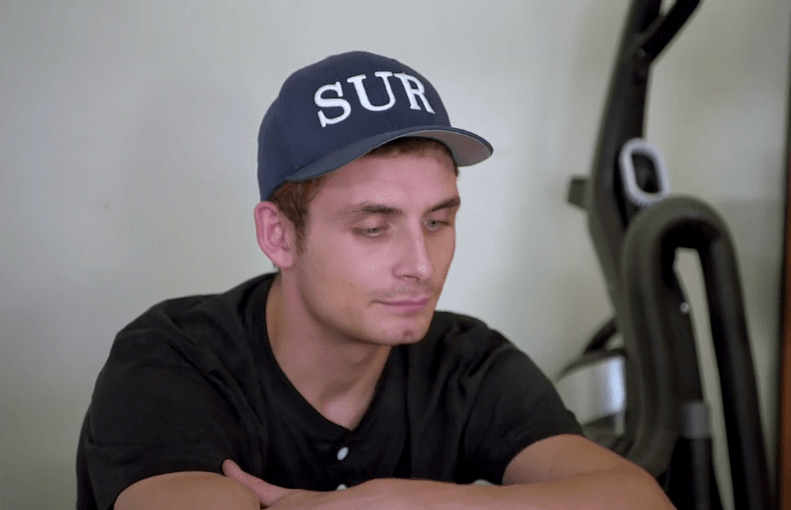 James takes Raquel, his divorced parents, his two younger brothers, Harry and Dylan out to Fig and Olive, celebrating Harry's graduation from college. Harry is a ginger. He's better looking than James (reminds me of prince Harry and prince William). Everyone is getting along great, which a big deal for James. He gives Harry a check, for $5,000, as a graduation present. He might need to save his money for later. James also pays for dinner. Raquel validates that James isn't all bad and is truly kind.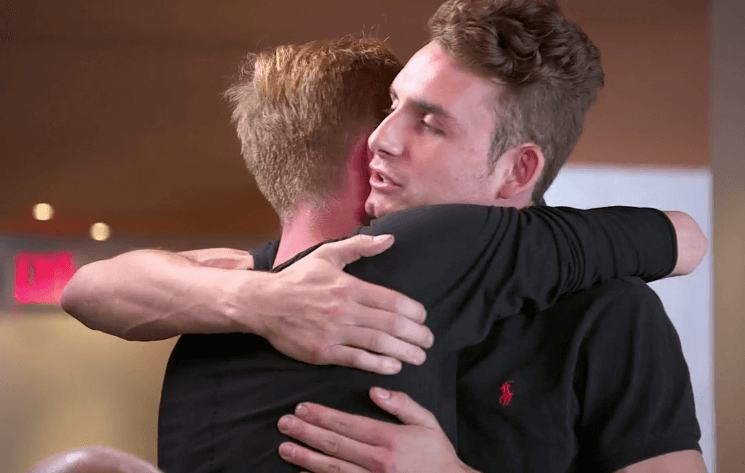 It's packed at "See You Next Tuesday." LaLa has just returned from the NYC premier of film dud "Gotti," that her boyfriend, Randall, produced. Being back there is a total buzzkill for her as she talks to Lisa about the premier. Apparently, Hollywood isn't into mob movies. This is an excuse for it's failure? Ummm.. remember "The Godfather," "Goodfellas," "Scarface?" She claims James has lost his mind, his behavior is not normal and needs help. Lisa is at a crossroads. Guillermo thinks James has been really great for business.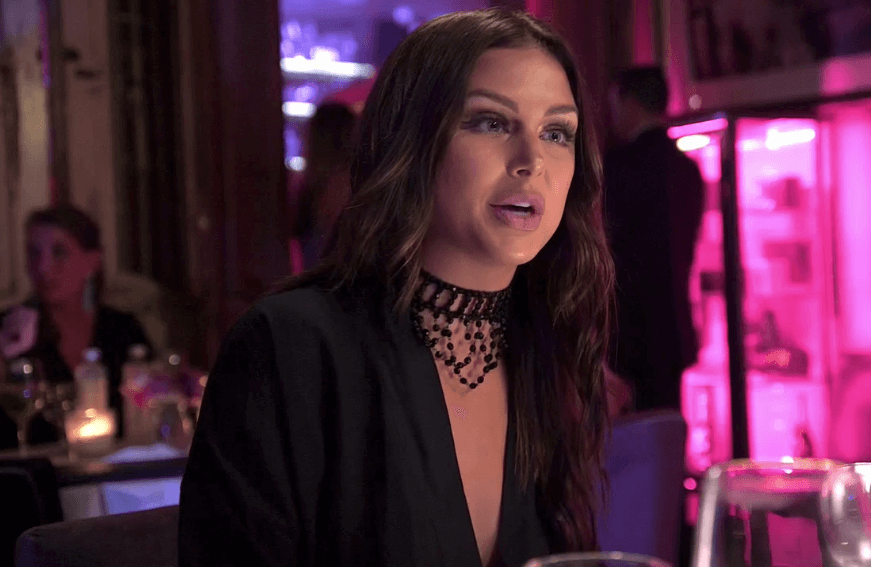 LaLa has it out with Raquel who just refuses to GET IT! A clapping fight erupts over how dumb Raquel is or isn't (since she has a college degree). Everybody knows he's cheated on her and LaLa's been a witness. "You're man isn't Johnny Depp so people don't just say they screwed him!" Raquel accuses her of talking smack with Logan at PRIDE, behind her back. LaLa yells they were bonding about her dead father and storms off.
At PUMP, Lisa and the Toms interview a long line of ridiculously, gorgeous, potential staff members for TOM TOM. Schwartz loves everybody and Sandoval is dubious. Lisa hires Hud Mellencamp, a former boxing champion and Teddi's little bro, instantly as a bar back. He can handle caring a bucket of ice.
James looks very dower as he enters PUMP to have the ultimate meeting with Lisa. The Toms joke with him if he's applying for a bus boy position. As Lisa sits down with James, he pretends he doesn't know he's done anything wrong. She basically says he put her in a very difficult position. He is a face of SUR. She can't have someone who talks that demeaning to women be a liability to her business. James is hysterically crying, begging for his life.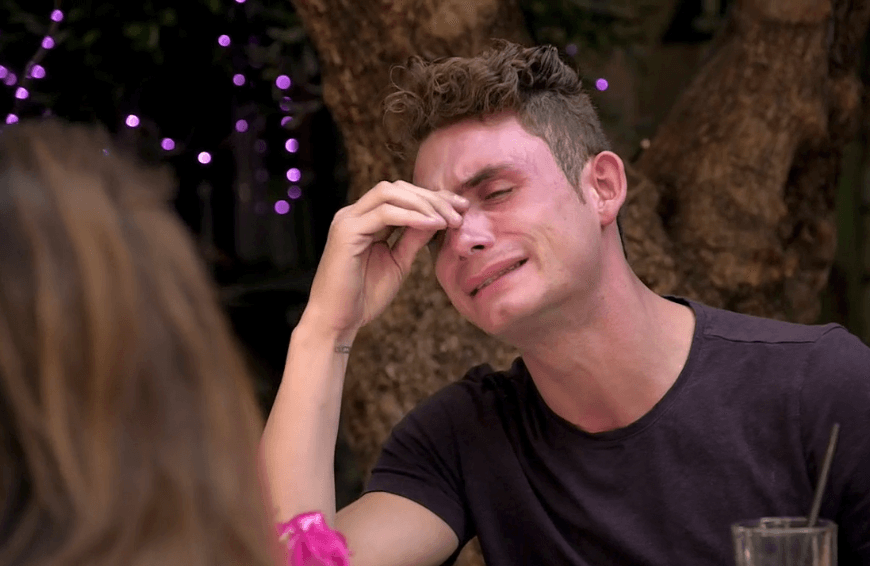 He promises he will never touch a drop of alcohol ever again. He cries "No, no, no. I'm supporting my parents financially and just gave my brother $5,000 for college with the money I saved up from DJing." He has to change to save his life and Lisa hopes this will be a life changing moment for him. She compares James to her DJ brother, who passed away due to an overdose. Lisa is genuinely heartbroken during her commentary. James is gutted as he walks past the Toms, down the streets of West Hollywood.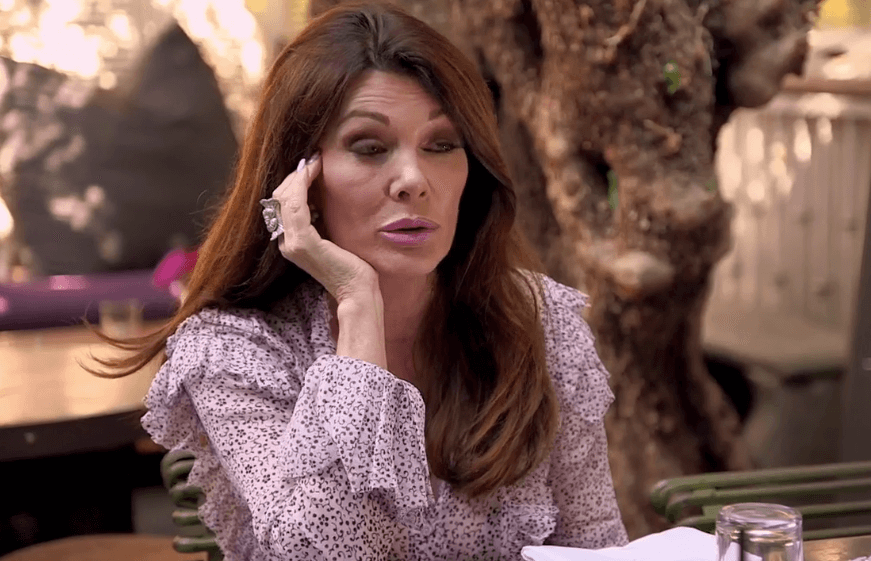 Next week on Vanderpump Rules — James Kennedy finds himself cut off from everyone at SUR, but Lisa Vanderpump vows not to give up on her former DJ.
"Like" us on Facebook  "Follow" us on Twitter and on Instagram