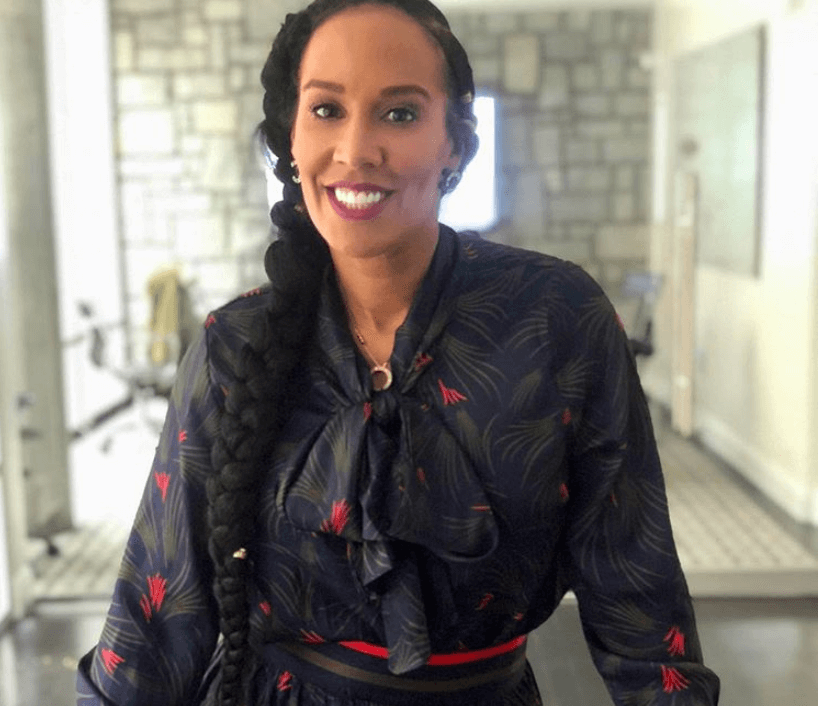 The Real Housewives of Atlanta has a few new faces joining the cast this season. Fans met NeNe Leakes' friend, Tanya Sam, during Cynthia Bailey's BBQ and she seemed to be an instant fit.
In an exclusive interview with AllAboutTheTEA.com, Tanya Sam talks joining this cast of very strong and opinionated women as well as what she does outside of the show.
Why did you decide to join the ladies of Atlanta this season?
Tanya: "I have lived in Atlanta for about 7 years.  I am a real businesswoman who already wears so many hats in our businesses and companies. When I was asked to join, I thought about all the viewers this franchise touches and all the women I encounter who inquire about my path to working in technology."  
She continues: "I wanted to share that and show the different paths to success in business, technology, and education. I also wanted the world to see other sides of Atlanta's social scene, philanthropy circles and just the others sides of Atlanta that are naturally part of our life. I am excited to be joining a great group of women and I hope to add a different flare to the mix."
Did you watch the show prior to joining the cast?
Tanya: "I think everybody has watched some Housewife franchise episode at least once in their life, those who claim they haven't are fibbing!  I lived in Manhattan for years and I was hooked on RHONY back then. I have watched seasons of RHOA on and off. I never actually considered being on the show though but now that I am, I watch all of the episodes."
What is your relationship like with NeNe Leakes?
Tanya: "There is no one like NeNe Leakes, let me tell you!  She is always on and popping! She has really embraced me and helped me navigate the ins and outs of this new group of girlfriends.  We have the same birthday so our personalities are 'same, same but different' in that we expect a lot of our friendships and will let you know when someone lets us down!"
From your social media, I see you're from Canada! How did you end up moving to Atlanta? And what are the main differences between Canada & the ATL?
Tanya: "Originally, I moved from Toronto to New York City working as an oncology nurse in a large hospital in New York. We (fiance, Paul Judge) started dating long distance and doing the back and forth between Atlanta and New York. Then the next thing you know, I moved to Atlanta."

"Out of all the places I have lived I often say Atlanta and Toronto are very similar in that, Southern people and Canadians are just so friendly!  Strangers will just strike up conversations and random acts of kindness happen all the time which makes Atlanta such a great place to live."
"The biggest difference between Canada and the South is obviously the food and weather!  In Canada, we don't have soul food. That said, I miss West Indian roti and Ghanaian Jollof rice, it's a lot easier to find in Toronto.  Living in the South and being a foodie, I can't complain because there is so many great restaurants here. I love shrimp and grits, pulled pork BBQ and Waffle House!"
What is your opinion on Marlo Hampton?
Tanya: "I like Marlo. She is a fun girl and honestly entertaining!  It is never a dull time with Marlo around, whether she is stirring the pot or putting on her diva air.  She is a comedian."
Tanya continued: "People keep trying to make us into fashion rivals but I don't think there is any competition. Seriously there is so much more to me than fashion, it's just one of my many hobbies."
What did you think about Shamari DeVoe sharing she was in an open marriage at one point?
Tanya: "When Shamari stood up and blurted out that she and Ronnie had an open marriage I was a little shocked!  I was just meeting her so I thought wow that's a lot of information, put a filter in that."
What can fans expect from RHOA this season?  
Tanya: "I am watching alongside with the fans but I think you will see a great group of women navigating the ups and downs of real life and friendship with a side of hot sauce…the type that will make your eyes water."
The Real Housewives of Atlanta  airs Sundays, at 8:00 p.m. EST, on Bravo TV.

"Like" us on Facebook  "Follow" us on Twitter and on Instagram