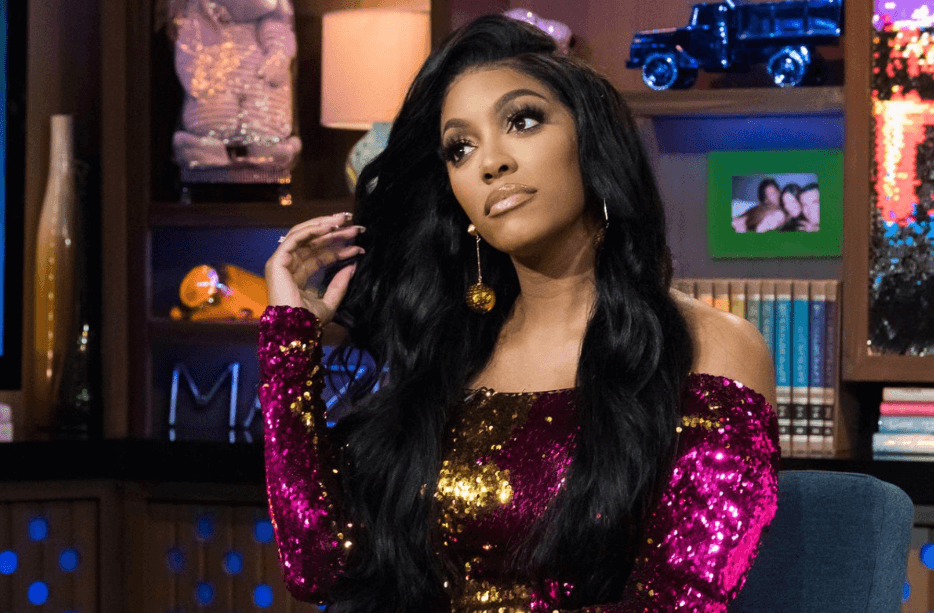 Porsha Williams is engaged, pregnant and could not be happier but her fairytale has been rocked by accusations of her fiance, Dennis McKinley, being unfaithful and shady. 
The Real Housewives of Atlanta star was recently confronted by a woman claiming to be Dennis' side chick.
The altercation went down on Instagram Sunday night when Porsha posted a photo of Dennis McKinley, along with her costar, Eva Marcille's husband, Michael Sterling. 
A woman named, Shayla, commented on the pic — referring to Dennis as her "bae." Porsha immediately confronted the woman — asking "where yo bae ?"
The woman responded by pointing out the one wearing the hat (Dennis McKinley) is her man — then made additional shocking claims. The alleged side piece claims that she was just with Porsha's fiancé. And further suggesting that Porsha's fiancé has been lying to her about his whereabouts.
According to Porsha's castmate, Kandi Burruss — Dennis was still involved in a relationship when he started dating Porsha. Kandi has been stirring up drama over speculation surrounding Porsha and Dennis' relationship in the current season of The Real Housewives of Atlanta.
As  previously reported, Dennis and his ex, Shanise Thomason co-owned hair company, Queen Virgin Remy, and Dennis allegedly swindled the company from his ex-girlfriend by listing himself as the sole owner when trademarking the business. According to Shanise's daughter, Dennis "didn't have money or a car to get around in," when he started the business with her mother. On July 16, 2018, the couple settled the case. Shanise agreed to discontinue all use of "Queen Virgin Remy," trademark — details of the agreement is confidential.
'RHOA' RECAP: Porsha Williams Gushes Over Sugar Daddy Boyfriend Dennis McKinley On Season 11 Premiere!

Even more shocking, Shanise's daughter claims that Dennis physically abused her mother during her pregnancy. He also had Shanise evicted from the apartment they once shared as a couple on April 29, 2014.
Should Porsha Williams be concerned about this woman claiming to be with her fiance, Dennis McKinley? Sound off in the comments below!
"Like" us on Facebook  "Follow" us on Twitter and on Instagram