RECAP: Katie Demands James Be FIRED After He Fat Shames Her On 'Vanderpump Rules'
On this special Sunday night episode of Vanderpump Rules, so many things happened that my mind is still flip-flopping like Stassi Schroeder was when Scheana Marie "flip flopped flip-flopping!" She just couldn't commit to whether or not she believes Hope and James Kennedy cheated on Raquel Leviss (aka Jax and Kristen 2.0). Does this make anyone wonder if his ex-BFF, Logan Noh, was telling the truth about him and James having a fling last year? Everyone, except Raquel has had it with drunk, raging mad James.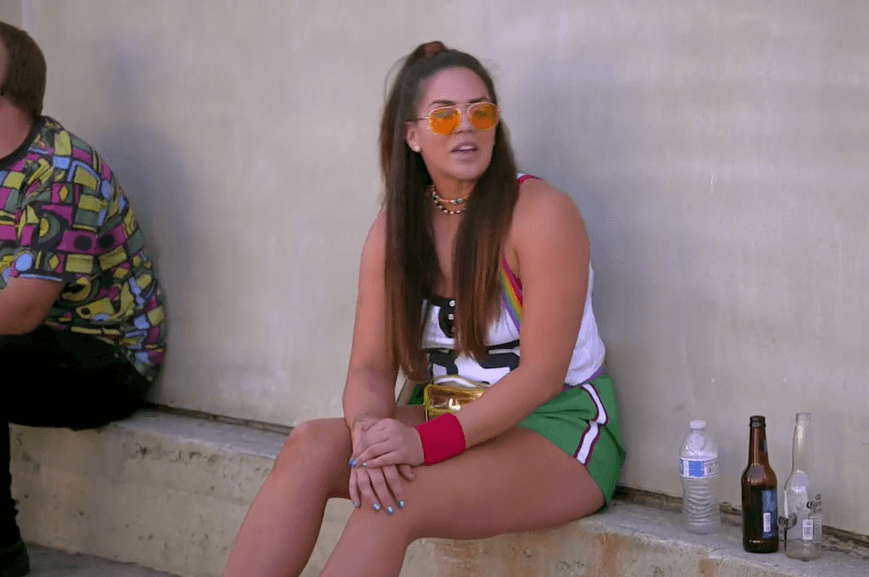 Vanderpump Rules opens with a continuation of the 80's themed Pride day. James fat shames , for a second time, as a reaction to her criticism of his sloppy, Joey McIntyre of NKOTB outfit. He then flicks a lit cigarette at Kristen Doute, as he storms off ranting insults and praising his awesomeness.
"If you took a bad James Bond villain and like made him sweaty and drunk on fireballs and then like had him played by and emaciated muppet, that would be less annoying than James Kennedy." Stassi says in a talking head confessional.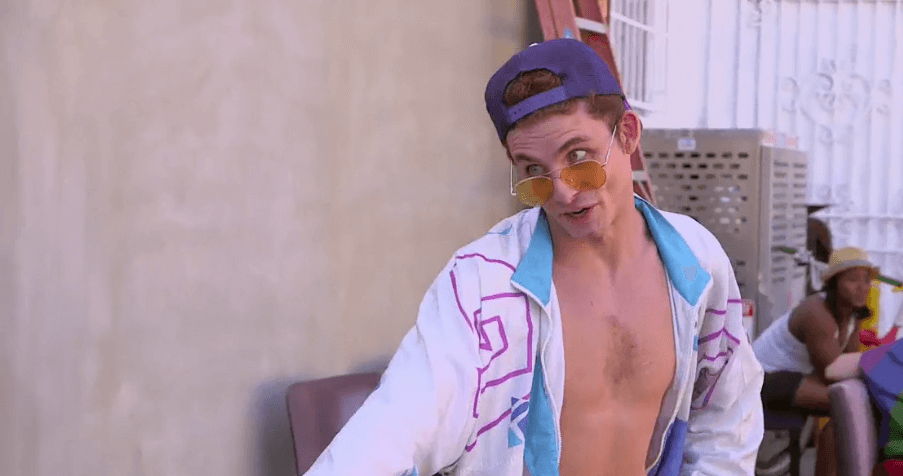 Raquel is torn and confused. She does not want to believe Hope. Everyone tries to explain to her that whether or not she believes Hope, James' verbally abusive behavior is unacceptable. She agrees that his words are inexcusable.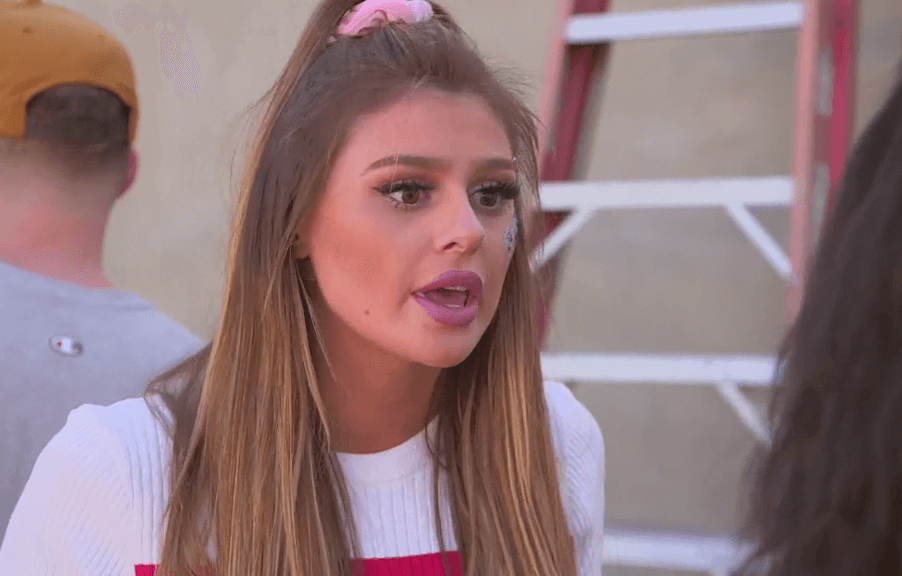 She claims she wants to know the truth to figure out if she is going to dump him. Obviously she's afraid, similarly to Stassi with Patrick, to face the truth about how genuine their relationship is. Stassi comments that no one is buying James' act anymore — his heavy drinking is just an excuse to cover up all of his other problems.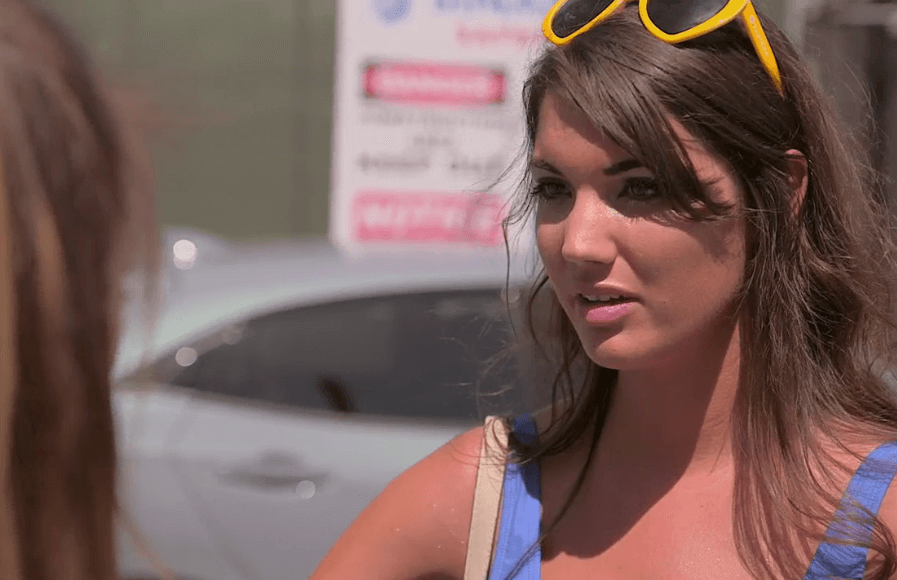 The next morning, James and Raquel are putting a table together and they are surrounded by a bunch of tools. She hasn't been the sharpest and he has been the biggest. Both agree it felt like everyone came at them, which ruined James' early "Pride High." SUR manager, Peter calls to tell James that he's disinvited to Carter and his joint Birthday party. James understands why, but is upset to be left out.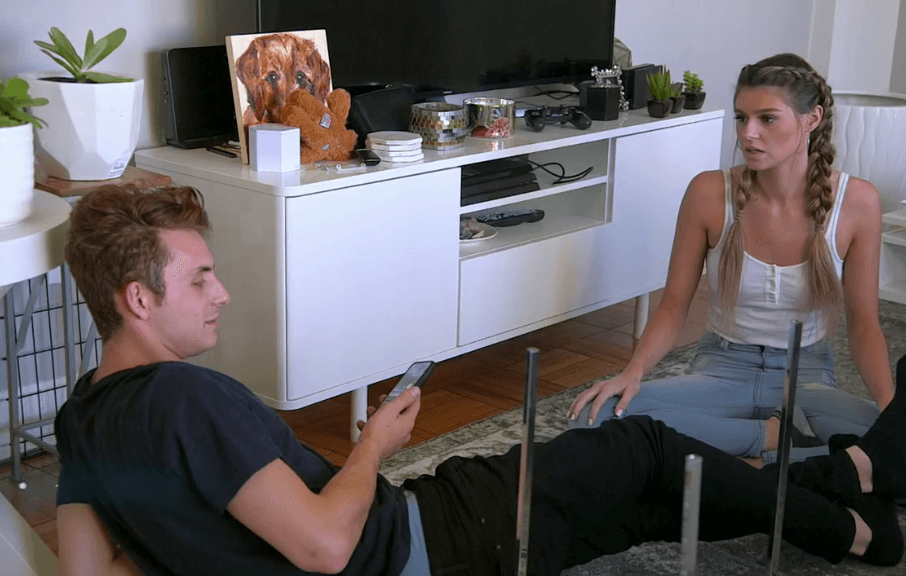 RELATED: James Kennedy Addresses Gay Rumors Involving Logan Noh!
While at SUR, Teddi Mellencamp Arroyave visits Lisa Vanderpump to check in on her. It's been a some time since they've seen each other, due to Lisa mourning the loss of her brother. She doesn't really want to talk about it, so Teddi switches subjects. Teddi's brother is moving to L.A. and needs a job. She asks Lisa if anything is available, even just to interview him. Of course, Lisa says she will interview him. She even asks Peter if there they have any open bar back or bussing positions.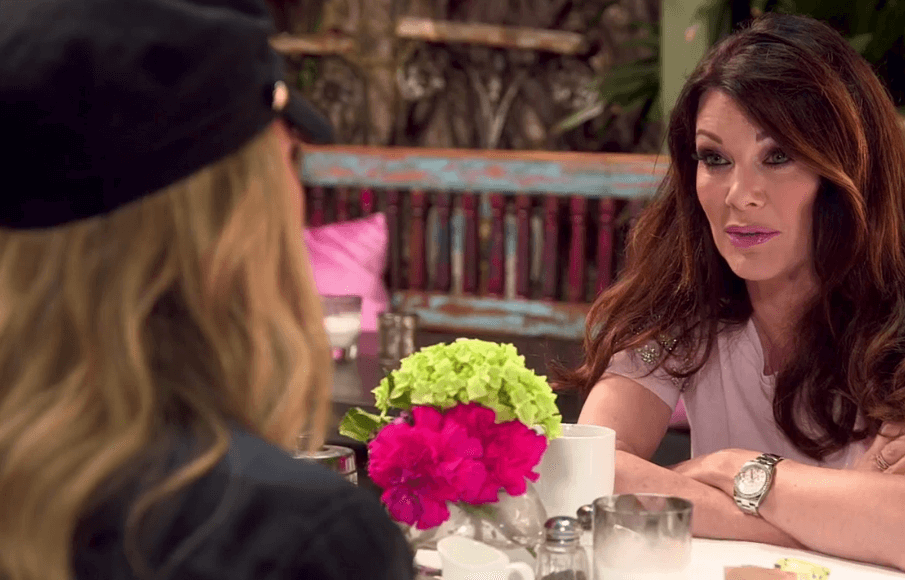 She then gets very teary-eyed, because of the mention of Teddi having a brother who's young and alive. We see those vibrant pink walls come down during Lisa's talking head confessionals. She doesn't know how to cope. This is a first for her, causing her to be anti-social during her mourning process. Teddi validates her by declaring how Lisa is such a good person and was good to her brother.
RELATED: Lisa Vanderpump's Brother Found Dead of Suspected Drug Overdose!
As everyone arrives at the birthday party, we find out Tom Sandoval's father is in town. It's his birthday as well. Tony, looks more like Sandoval's brother than his father. Must be the shaving of their foreheads that keep the Sandoval men looking young. Jax Taylor loves Tony, because he acts too cool to be a dad. Tony is funny when he does an impression of Tom's signature pose when he was a print model. Meanwhile, just when we all thought Tom Schwartz was getting in the "adulting" groove — he sucks helium out of a balloon that pops onto his face. Ouch!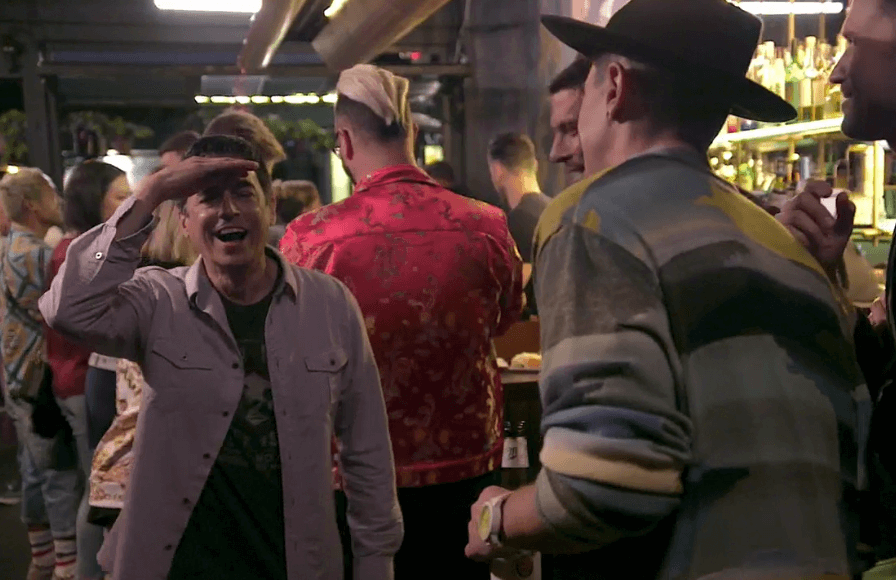 Peter informs Jax that he's got his bartending job back full-time. Jax is elated, since he spent most of his inheritance on that engagement ring. Also, Brittany Cartwright wants to bring Kentucky to L.A. Britt and Jax are starting a Beer Cheese Company called 'Mamaw's Beer Cheese.' Who knew this food item existed? Apparently, it's her mom Sherri's favorite food as well as, Brittany's mamaw. Britt grew up on her mamaw's Cheese Beer so she's excited about this business venture. I hope its more successful than Jax's chunky sweater business.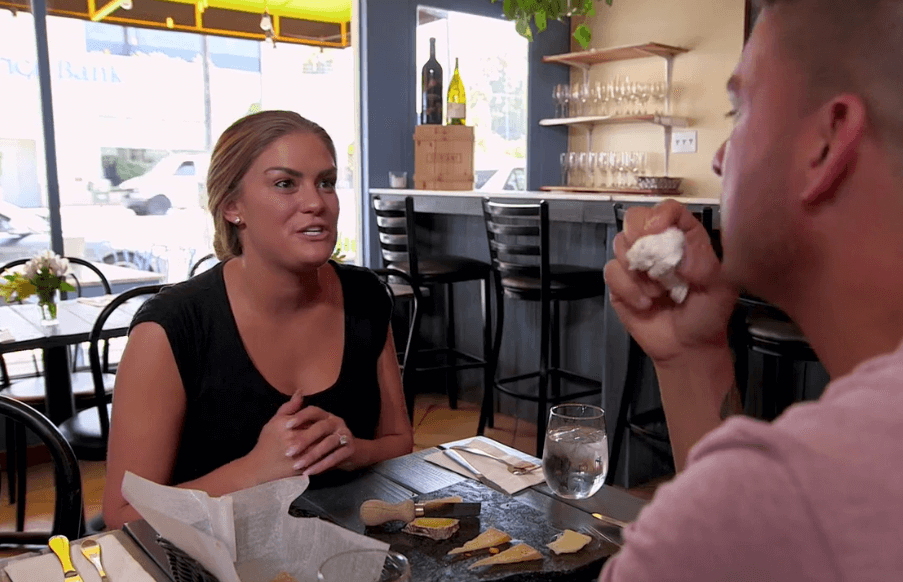 It's "Old Hollywood Glam" girls night and no one wanted Scheana there. Heck, even Ariana would rather hang solo with the "Witches of WeHo" and Brittany. Scheana is clueless that they have not been besties in a very long time. Scheana is paranoid about losing Ariana to Stassi and thinks Stassi will eventually hurt Ariana. Ariana can handle herself just fine. Kristin's facial expression, when Brittany tells the girls that she's invited Raquel, speaks volumes. Kristin's mission of total destruction did not work on Raquel. Raquel thinks Kristin is obsessed with her man. Kristin, Katie and Stassi say they're going to the bathroom, while Brittany and Ariana do their best to try to understand Raquel.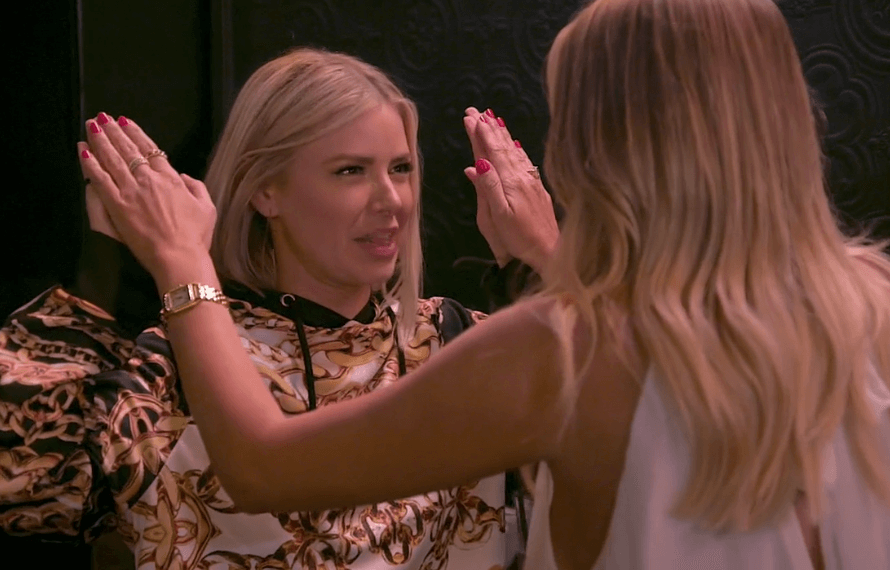 Brittany knows how lucky she was to have made friends pretty fast with the gang when she moved to L.A. She had them as a much needed support system last year. Whereas, Raquel is much younger than the group and doesn't have any close girlfriends in town. Brittany empathizes with Raquel's dilemma. When the others return to the table, all of them pretty much make it clear they wont accept James berating them any longer and that she shouldn't either. "But He treats me like a Princess," Raquel claims when he's sober.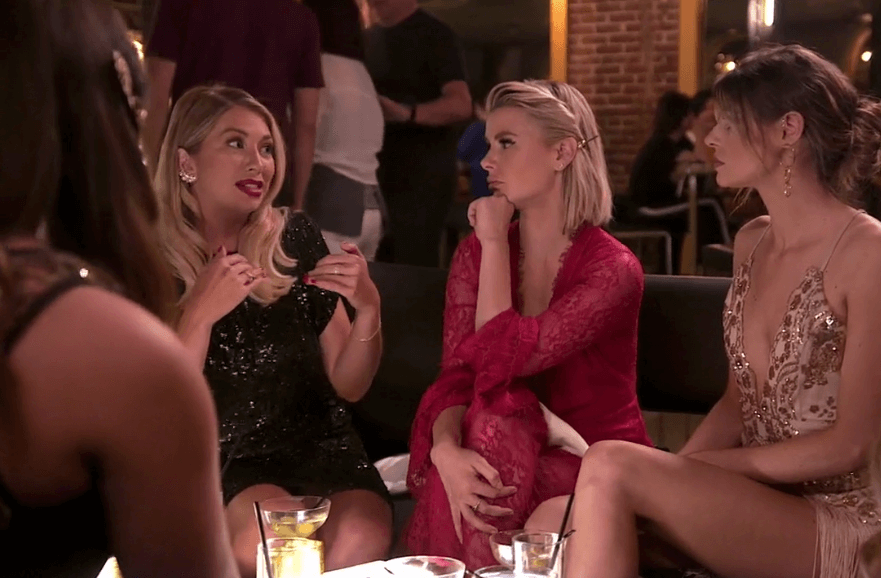 Katie is upset that she plans on giving Lisa an ultimatum. This is the second ultimatum she has given in her life. We cut to a flashback clip of Katie telling Tom Schwartz his ring-on-a-string is not a proposal and he has six months to propose. It worked, according to Katie. When she meets with Lisa, she explains the events that took place at Pride. Lisa did warn James that he's on the edge and better stop drinking. She didn't realize how rude and ignorant he was that day.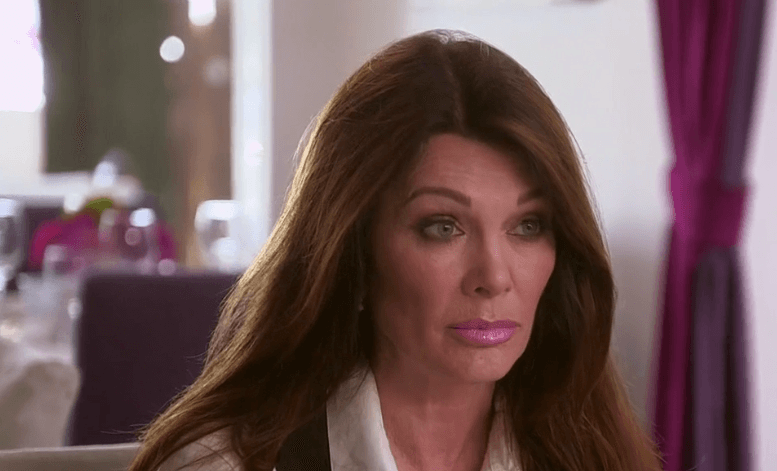 Katie points out that she does have self-esteem, but what happens when James attacks other staff members insecurities at the restaurant. She will not work in an environment that tolerates it after nine years as a SUR family member. This makes one think, does she really waitress there anymore? Whatever happened to her Pucker and Put website as well as assisting Lisa on the side?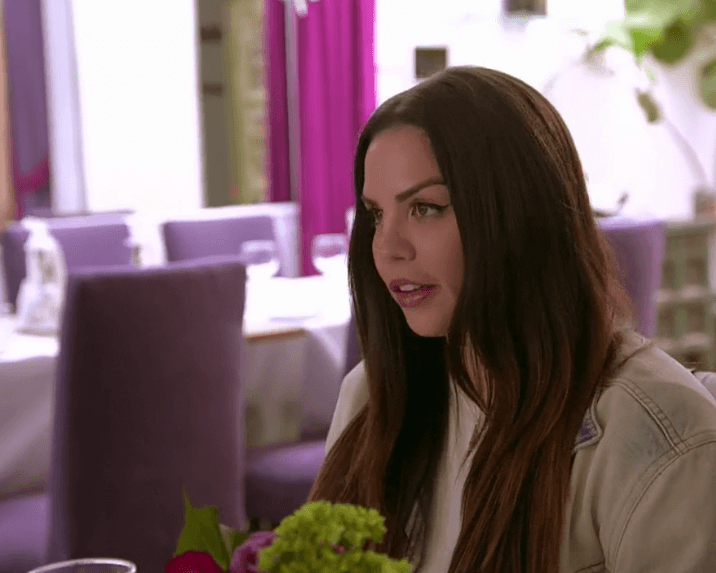 Despite Lisa being happy about the success of James' "See You Next Tuesday" nights, she realizes that people do not wan't to be insulted.
Next week on Vanderpump Rules does not look good for James. He makes promises of never drinking a drop of booze again while begging (for the billionth time) to keep his job. Highlight of the night, Tom Schwartz slips up by calling Katie his girlfriend, then walks over to James to tell him Katie isn't fat. Then he makes James say out loud that Katie is "Sexy, luscious and beautiful." James obliges and apologizes again. Go Tom!
"Like" us on Facebook  "Follow" us on Twitter and on Instagram