RECAP: '90 Day Fiance' Eric's Ex-Wife Confronts Leida For Bashing Her Daughter!
The finish line is in sight for our 90 Day Fiance couples — who will stumble and fall in the final stretch?
Ashley Martson and Conroy "Jay" Smith
Ashley and Jay's Vegas wedding is four days away, and negative Natalie is determined to crash the party. Natalie is dead set on talking sense into her ex-bestie, so she tries to bust down her door and ram it down her throat.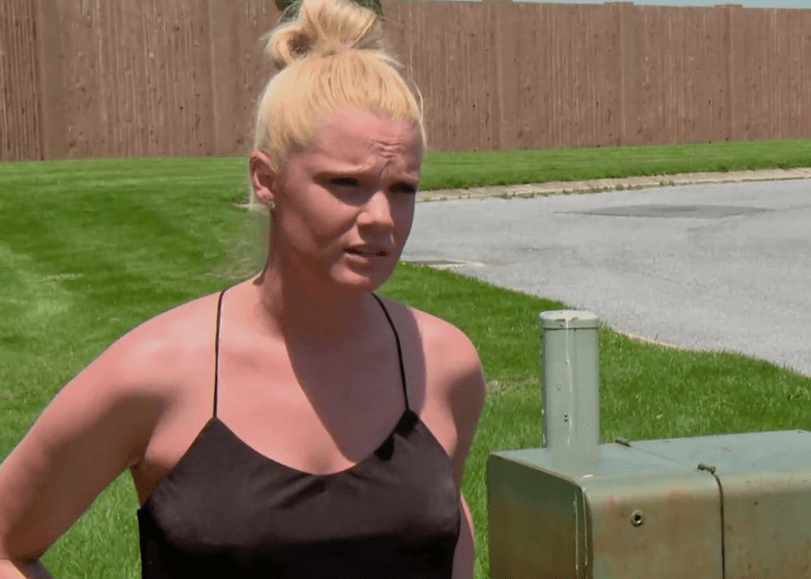 The gals snipe at each other in the front yard — Natalie screeching that Jay is a cheating hustler.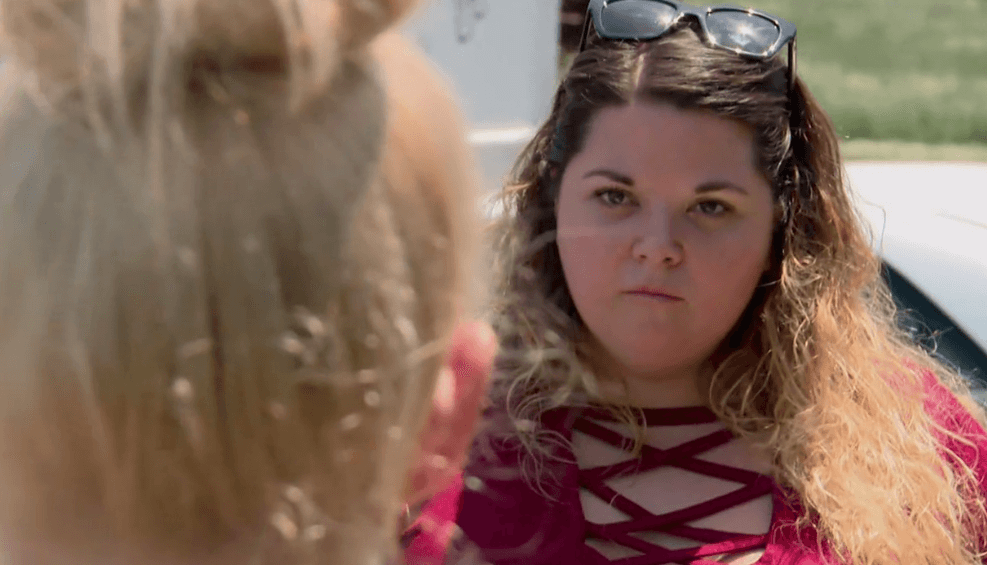 She adds that Ashley is a runaway nitwit, but Ashley chooses Jay over her high volume friend, who finishes her rant just as TLC yells CUT. The next time we see the lovebirds, they're in Vegas, ready to tie the knot. They have a graphic poolside convo about humping their way through marriage, and Ashley wonders if it's wise to commit to an oversexed man-child.
Colt Johnson and Larissa Dos Santos Lima
Colt is researching flights to Brazil, to teach Larissa a lesson for flinging her engagement ring in a fit of rage. Larissa is having second thoughts about her diva meltdown, so she decides to cram the ring back on and apologize. Colt notes her scary mood swings, and after few finger wags, takes Larissa back. Colt adds that his fiancee is flouncing on thin ice, and had better watch her step.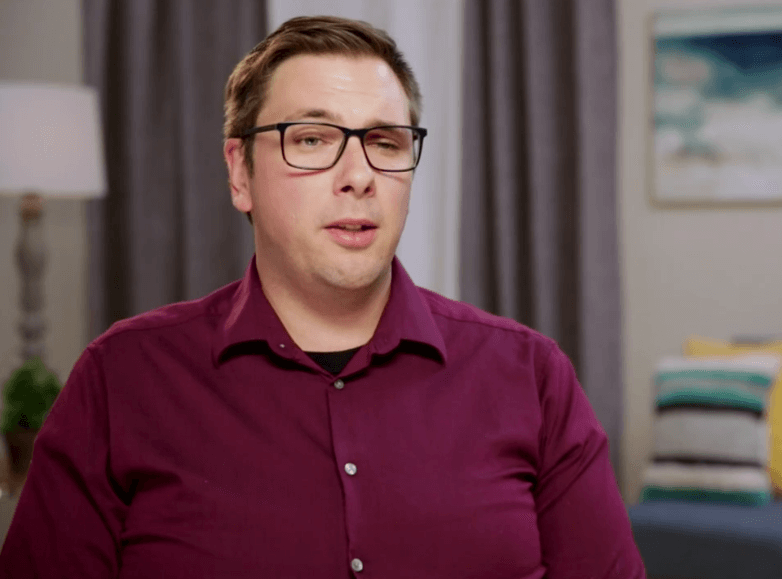 They later go on a double date with another couple, and Larissa is immediately bugged because "Coltee" does not notice her stellar makeup job. Colt wants a constant boink-fest, and evidently doesn't care much about anything above the neck. Larissa goes off in front of the other couple, but Colt isn't fazed, and calmly dishes it right back.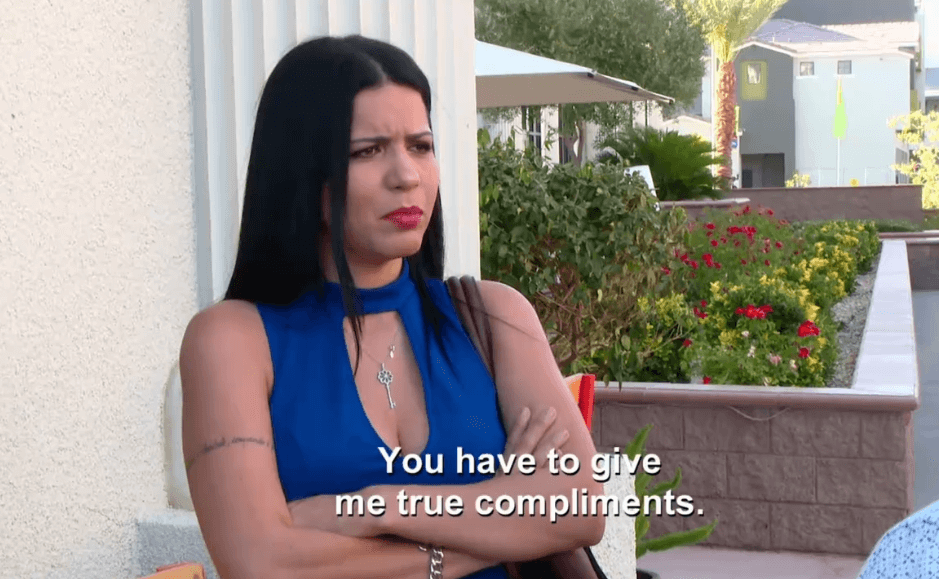 He doesn't back down — declaring Larissa selfish, and bat-crap-cray to boot. Colt can "feel the death in the air," but Larissa knows that her dangerously sexy look deserves props. Colt gives in and showers her with compliments, and Larissa almost rolls her smoky eyes into blackout. TLC sets the group up at the couple's potential reception restaurant, and the same waitress is on hand to entice Colt into flirtatiously exchanging side eyes.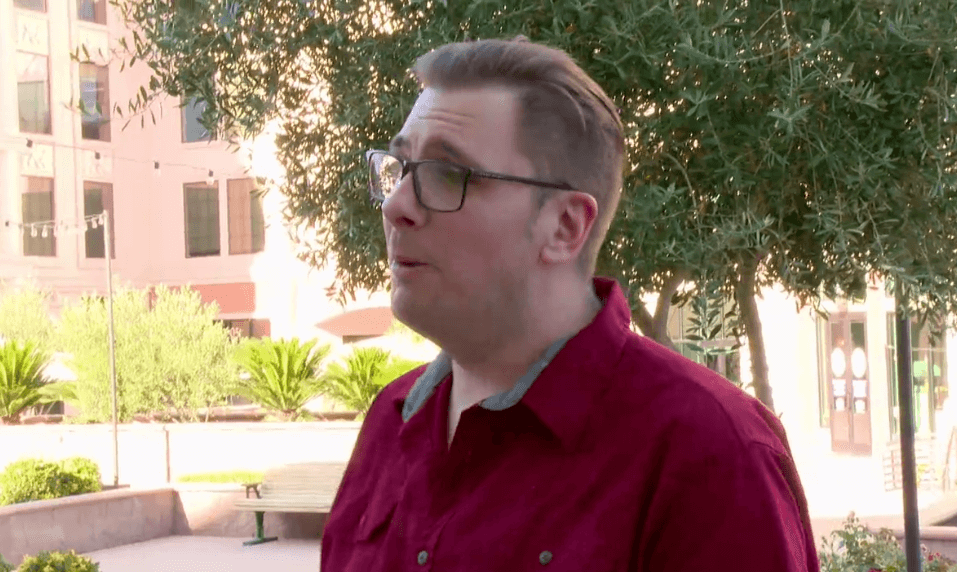 Colt successfully stifles his animal magnetism, and Larissa is pleased. Colt's friend trepidatiously labels Larissa insecure, and she has to agree.
Steven Frend and Olga Koshimbetova
Steven and Olga are in Moscow, pursuing American citizenship for their son. Richie sits for passport photos, and Steven reviews his paperwork — but has no idea what "SS number" means. Steven coldly informs Olga that Richie belongs in the U.S. — with or without his mother. They arrive at the embassy, and Steven takes the baby inside, while Olga frets about her uncertain future.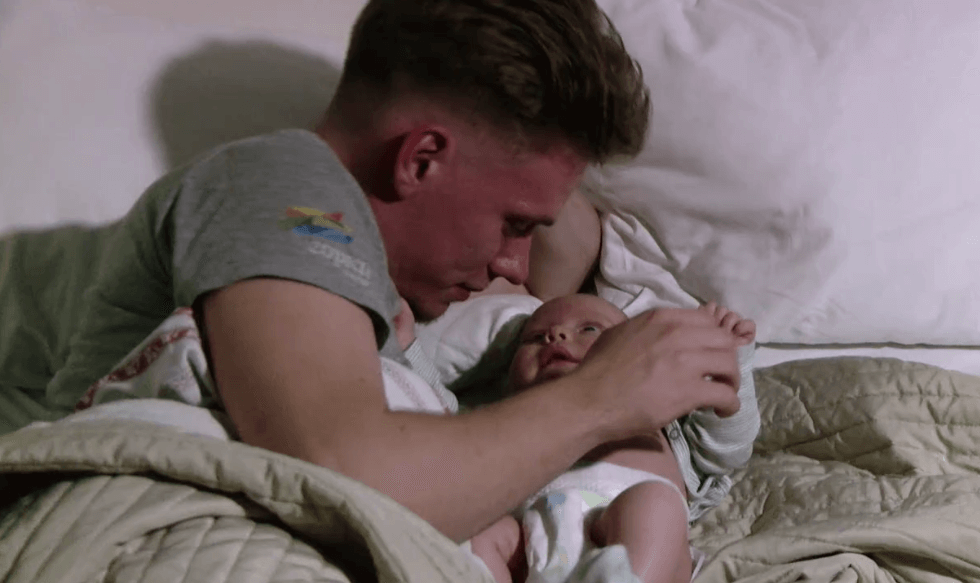 Olga passes the time sick with worry, until Steven appears with their hungry, crying son. Steven reveals his plan to take the child home, even if Olga must stay behind. He's determined to be a presence in his son's life — even if it means that his American boy exists without his mother.
Kalani Faagata and Asuelu Pulaa
Kalani and Asuelu are a month away from their wedding, and their segment begins with a pregnancy shocker. Kalani's nursing birth control method was a flop, and she's sad and distressed about their latest whoopsie. Kalani knows that her family will be crushed, but Asuelu is cluelessly keen on the idea. They break the news to Kalani's mom, who's stunned, but encouraging to her distraught daughter. Kalani and her mom discuss Asuelu's simpleton reaction, and Kalani's frustrated upset over being ill-prepared for another child. The couple later talks over their dilemma, but Asuelu continues to struggle to see the problem. They agree that they still want to get married — Kalani pleased that Asuelu is trying to understand her horrified point of view.
Eric Rosenbrook and Leida Margaretha
Leida kicks things off by reminding us that she successfully booted Tasha to the curb — with Eric's blessing. She's happy that she scored a room for her son, and is ready to ride or die for her rightful top spot. Eric returns to face his shifted reality, and Leida pleads her case. She informs Eric that he must choose between her and Tasha, and he sides with his spoiled fiancee. Her eyes brighten when Eric announces that she has successfully won her hard fought top priority spot. We catch up to the traitor 18 days from his wedding, and meet Eric's father, who appears disturbed that Tasha has been shoved out of his son's rather embarrassing life. Dad isn't comfortable with Eric's choice, but Eric rationalizes his decision as the best one for his deadbeat daughter. Eric chokes up in a confessional spot — finally finding a few tears over the destroyed relationship. Leida later meets with Eric's ex-wife, Tania, who expresses upset over the apartment drama.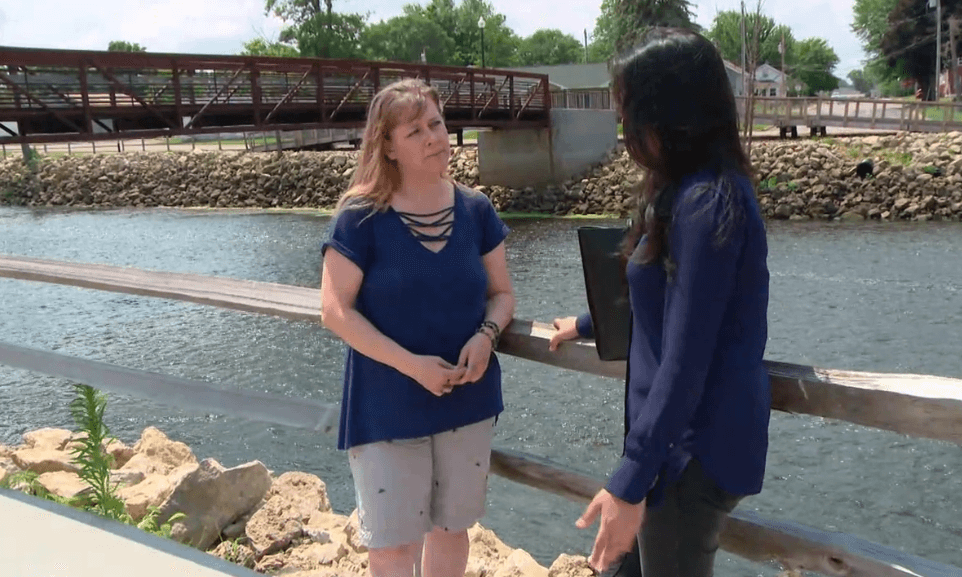 Leida babbles her defense, but Tania believes that Leida needs to take her entitled jabber down a notch. She's worried about her splintered family, but Leida informs her that she's been declared number one, and all peasant relatives can bug off. Tania is upset, and hopes that the romance hits the skids.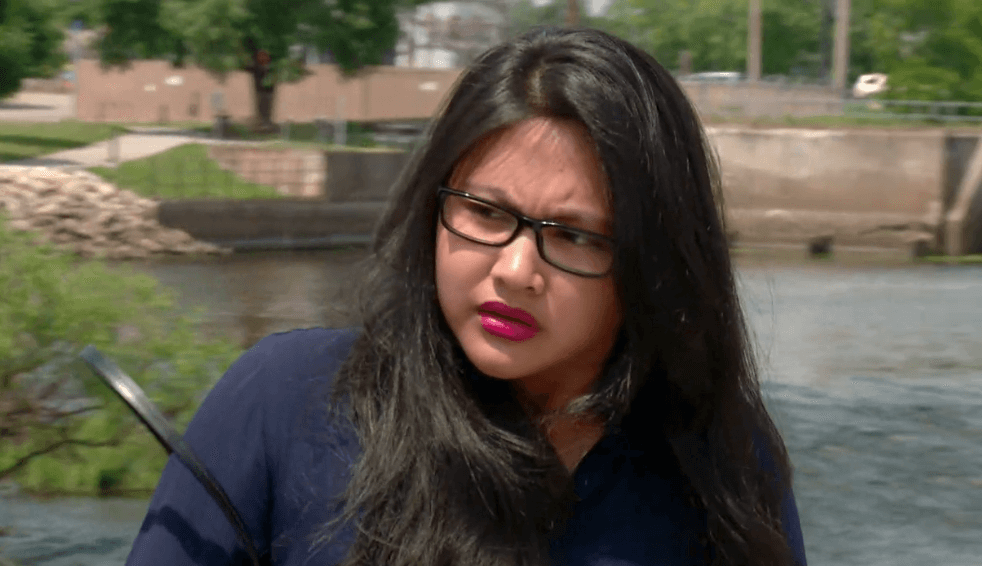 Jonathan Rivera and Fernanda Flores
Jonathan meets up with a pal to talk over Fernanda's nightclub meltdown, and Stephen offers feedback on the tortured teen angst. Meanwhile, Fernanda is blowing up his phone, and Jonathan is frustrated. Fernanda is still upset the next day, so she confronts Jonathan about leaving her alone for an hour to hang with his friend. Jonathan points out that she yaps on the phone for hours, but Fernanda screeches that he still needs to be on call at all times.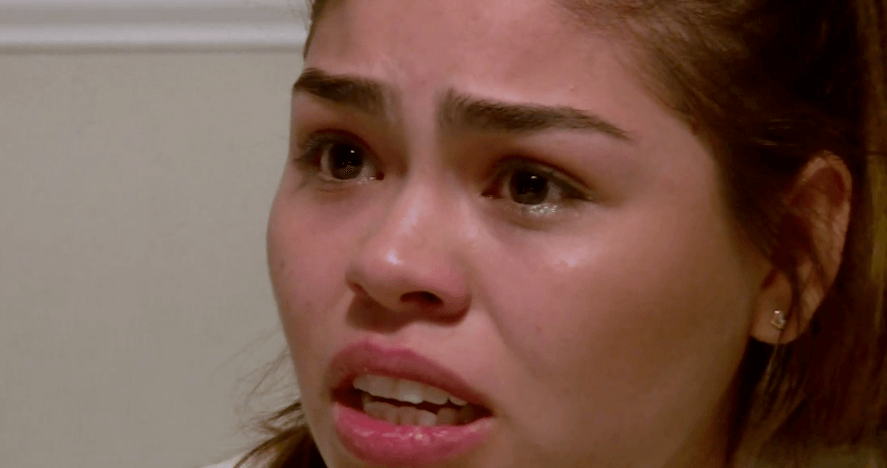 Fernanda predictably falls apart like an overdramatic teenage girl, before announcing that she wants to go home. Jonathan doesn't cave, and points out that her own behavior needs to be checked. Fernanda rats him out to her father, who advises her to tread carefully and thoughtfully.
Family tensions continue to boil over on next week's episode of 90 Day Fiance. Don't miss it!
"Like" us on Facebook "Follow" us on Twitter and on Instagram
Becca is a Senior Editor for All About The Tea. She's a coastal girl who loves the outdoors, and writing about the sneaky and silly side of reality TV. Her bio is short, but her snark is endless. She loves writing for the sharpest posters in the world.