Celebrity News
VIDEOS: Roger Mathews Cries After 'Hate-Filled' Jenni 'JWoww' Farley Files Restraining Order & Blocks Him From His Kids!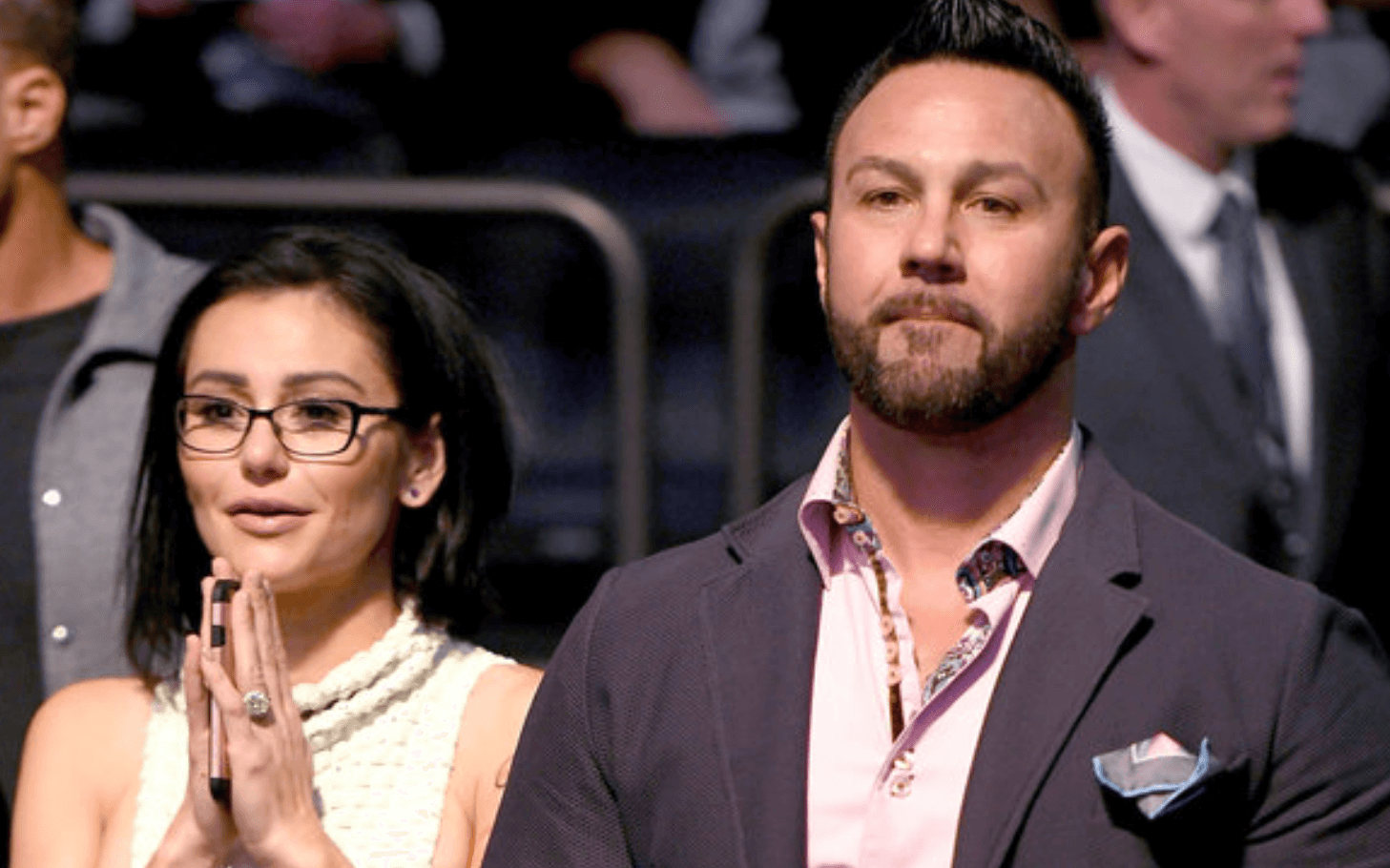 Any hopes of reconciliation between Jenni 'JWoww' Farley and her estranged husband, Roger Mathews, has been washed after the Jersey Shore star filed a restraining order against him, on Friday, December 14.
Roger posted ten Instagram videos, giving blow-by-blow details of their drama that started over a heated argument inside their New Jersey home — resulting in Rogers being barred from his home and seeing or communicating with his children. Press play to watch below.
According to Roger, JWoww, 32, threatened to call the cops on him after a fight, so in order to take control of the narrative, he called them himself and got thrown into a cop car around 2:00 a.m.
"This is the level my ex-wife takes it to after telling my kids their dad is a piece of s**t and she's sorry she ever had children with him," writes Mathews in the caption. "She gets so emotional and irrational in her anger this is the level she brings it too"
Mathews adds it's the "saddest day of my life watching her tell my daughter 'she is sorry she had children with your daddy.' The truth will come out. The truth will set you free. I will never stop fighting for my kids."
JWoww filed for divorce in September 2018. 
The couple has been through its fair share of trials and tribulations over the past few years. From Instagram drama to their son being diagnosed with Autism.
In another video, Roger is seen crying as he describes how his wife turned daughter Meilani, 4, against him because she "cannot control her emotions" and acts irrationally in front of the children. 
"Like" us on Facebook  "Follow" us on Twitter and on Instagram