RECAP: '90 Day Fiance' Leida Threatens to Leave Eric Unless He Stops Paying Child Support & Kicks His Daughter Out!
The calendar is ticking — and the 90 Day Fiance lovebirds are feeling the heat. Which couples will make down the aisle? 
Eric Rosenbrook and Leida Margaretha
The episode picks up with Eric talking Leida off an entitled ledge, after a flopped furniture shopping attempt. Leida complains about Eric's child support commitment, prattling on and on like a spoiled, ignorant brat. Eric is a weak-kneed cheapskate, but he doesn't let Leida call the shots. He's shocked, and wonders if Leida really loves him or her future career in the U.S. Leida babbles in protest over Eric's support of his child, demanding the number one spot in his wallet.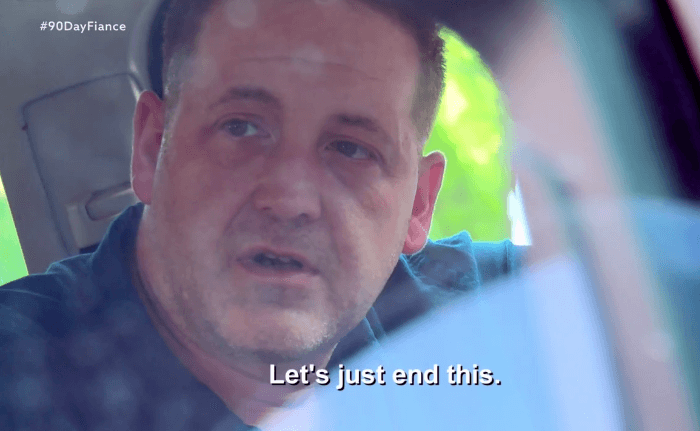 She infuriates Eric when she brazenly demands that he terminate his parental rights. Eric blusters a breakup, adding that he's sickened that a mother would breathe such a thing. Leida points out that she deserves top billing, the child support cash, and much  more. Eric doesn't cave to Leida's ultimatum, so she pretends to be on her way out.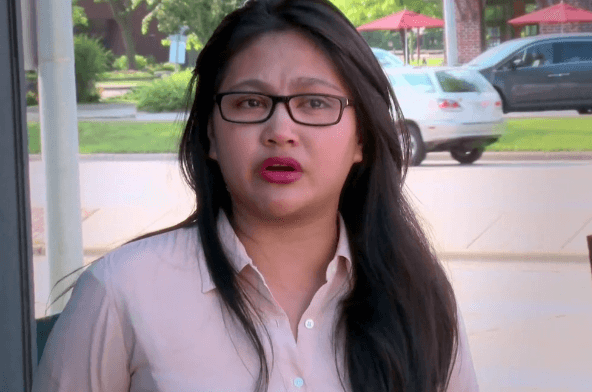 This couple's future hangs in the balance, so they reconvene the next day to discuss the conflict. Eric reiterates his disgust over her deadbeat dad demand, and assures Leida that he will work hard to take care of her and her son. He refuses to put her above his child, but Leida requires top billing, so Eric caves and grants her an honorary rental throne. Leida wants Tasha kicked out, and demoted to zero priority position. Leida later announces that she will allow Eric to pay the child support, backtracking on her nasty rant about ditching the deadweight, aka Jennica, Eric's young daughter. She then turns her focus to her second task — kicking Tasha to the curb. Leida picks a fight with Tasha over a messy room, ordering her out of the house. Leida brings Eric into the argument, via phone, and after sidestepping a bit, he backs her up. Leida delivers a few empty threats, and Eric pretends to take her seriously. Tasha grabs some things and leaves, but returns for another round of low blows, before driving away through tears.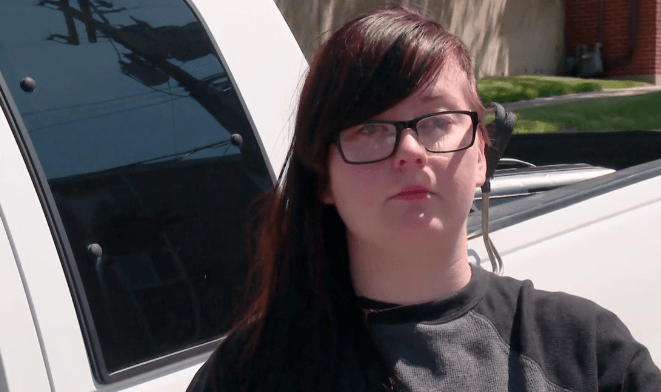 Colt Johnson and Larissa Dos Santos Lima
We catch up with Larissa, who is excited to get started planning her wedding. It's gown shopping day, and Mama Debbie and Lea, Colt's recruited cousin, are along for the fashion show. Colt's budget demands are a pain in Larissa's ass — but she hopes that she can still shove it into an expensive gown. Larissa wants classic but Colt prefers his brides slutty, so Larissa passes up a pure n' pretty dress for a "nasty" number. The gown is a budget buster, so Deb goes low and offers to swap Larissa's Green Card fee for the dress. Larissa declines, annoyed that her trampy dream might not come true.
The couple later hosts a barbecue with Colt's cranky cousin, John, who arrives ready to bring the heat. Larissa unleashes on Mama Deb, which rubs John the wrong way. Colt acts weak and wishy-washy while Larissa continues to rant and rave, accusing the hag in the kitchen of maliciously making her life hell. John temporarily shuts her down, taking note of her "big ass ring." The pair continues to exchange shots, John labeling Larissa a tacky gold digger. Larissa denies his allegation, but admits that American money is everything. John is a hardcore downer, so Larissa rescinds his wedding invitation. John is all for it, and Colt is silently at a loss. Colt later calmly explains to his bride that her resting bitch face isn't doing her any favors. Larissa wants to be a genuine bitch, so she takes a fresh shot at Deb, blaming her for turning Colt against her. A door slam-off goes down, before Deb pulls a Shannon Beador-worthy "I'm done!" before stomping out. Larissa threatens to call the police, and after Colt puts her in her place, hurls her engagement ring in disgust.
Jonathan Rivera and Fernanda Flores
Jonathan and Fernanda are frolicking in the snow, in their final hours in Chicago. Fernanda wants Jonathan and his mother to make amends, but Jonathan is too busy being stressed over wedding flowers. Jonathan isn't enthused about making things right with his mother, but acknowledges that he has been selfish. Fernanda rightly lays out the big picture, the nineteen year old clearly the more mature half of this team. Jonathan finally commits to working on his family ties — through tears.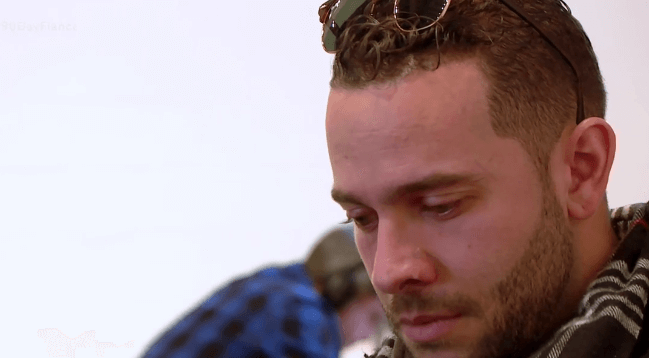 Ashley Martson and Conroy "Jay" Smith
Ashley and Jay are skittish about vile social media commentary, so they're amping home security by installing cameras. Their wedding guests are dropping like flies, so Ashley decides to cut the drama and ditch the made-for-TV nuptials.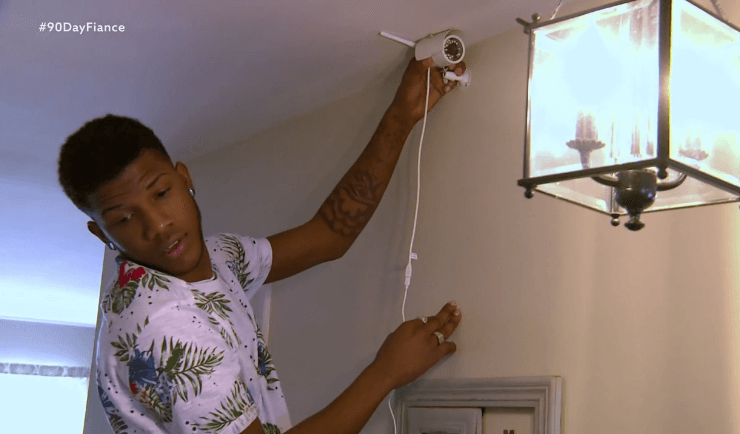 They decide to swap vows in Vegas, and leave their financially invested friends in the dust. Her girlfriends weigh in, and resist blasting Ashley for leaving them stuck with fugly bridesmaid dresses. Her friends note that Ashley loves to run from engagements — but admit that an Elvis elopement sounds hot. The couple later packs for Vegas, and Jay can't believe that he'll soon be a married man. The episode ends with Ashley's friend hysterically banging down their door — evidently determined to save Ashley from herself.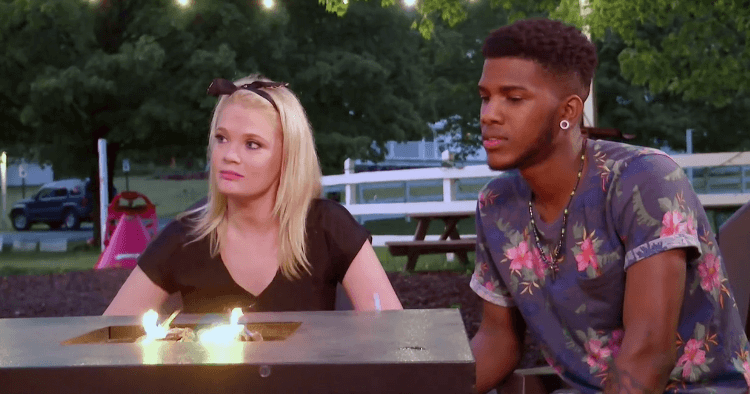 Kalani Faagata and Asuelu Pulaa
Kalani's sister leaves Utah, after stirring it up at the awkward family brunch. Kalani and Asuelu sit down to hash out the drama, and Kalani confronts her baby daddy about his inability to communicate through problems.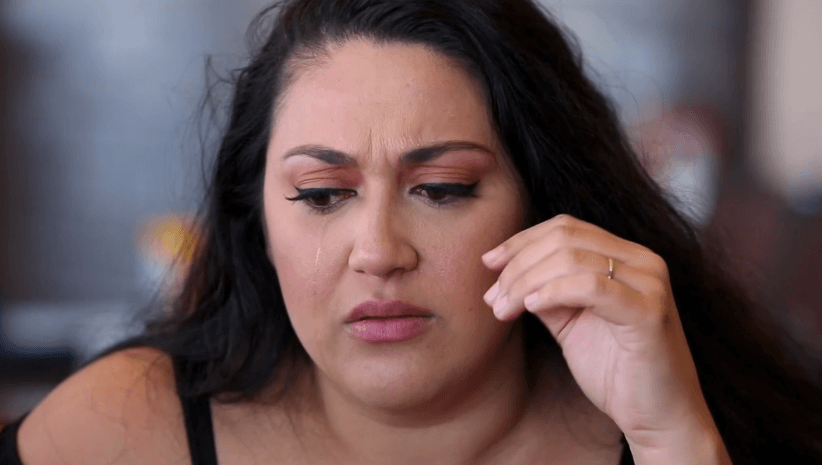 Kalani knows that Asuelu is immature, and is annoyed by his touchy feely needs. Asuelu sniffles that he's addicted to cuddles, so Kalani apologizes, encouraging her snuggle monster to talk through his feelings. Their future is looking up.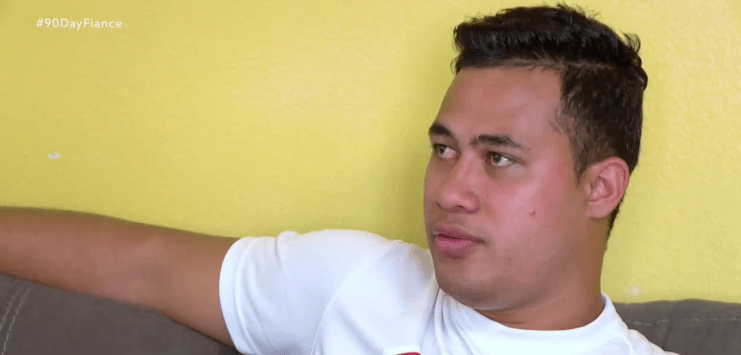 Steven Frend and Olga Koshimbetova
Steven's obnoxious tantrums are rewound before we learn that the hothead has an appointment with an immigration lawyer, to seek U.S. citizenship for his son. The lawyer walks him through the bureaucratic requirements, but informs him that the political climate isn't conducive to the K1 Visa process. Steven wants to remove a breastfeeding newborn from his mother — and take his son back to America. The duo later flies to Moscow to file papers at the embassy, and Olga grabs the chance to see her bestie, Anna.
Anna prods Steven to open up about the messy relationship, and asks who really holds his heart — Olga or baby Richie. Steven promises to take care of Olga — right after he swipes her breastfeeding child. 
Next week on 90 Day Fiance — relationships crash and and Steven wants to dash — with his infant son. 
"Like" us on Facebook  "Follow" us on Twitter and on Instagram 
Becca is a Senior Editor for All About The Tea. She's a coastal girl who loves the outdoors, and writing about the sneaky and silly side of reality TV. Her bio is short, but her snark is endless. She loves writing for the sharpest posters in the world.