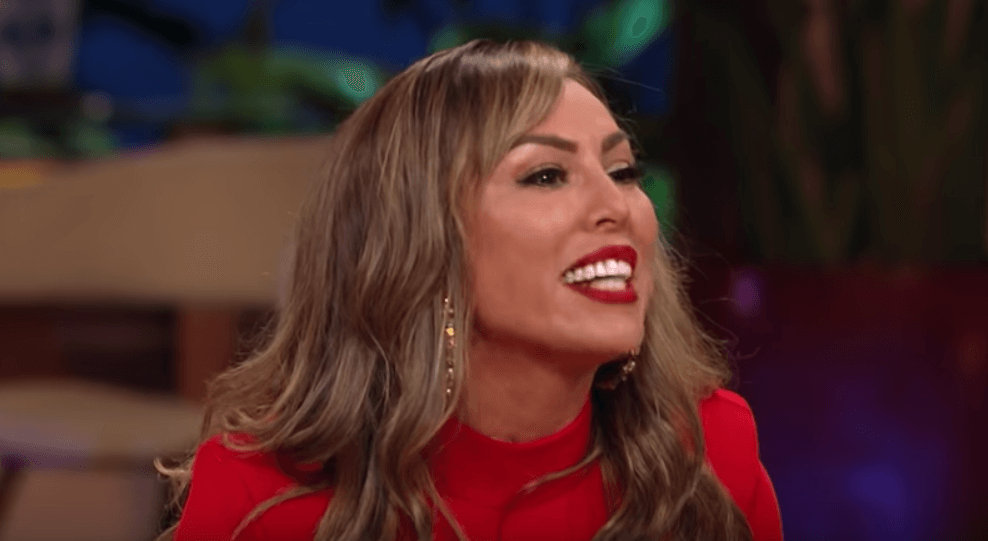 The Real Housewives of Orange County season 13 reunion concludes tonight and newbie Emily Simpson is in the hot seat!
Kelly Dodd, 43, Shannon Beador, 54, and Tamra Judge, 51 will go up against the cast rookie as the ugly brawl between Kelly, Emily and Emily's husband at Tamra Judge's house is rehashed. 
During the fight, Kelly threw low-class jabs at Emily's husband Shane Simpson after he butted into a conversation regarding Vicki Gunvalson's boyfriend Steve Lodge hooking up Kelly's ex-husband, Michael Dodd.
Host, Andy Cohen got the party started with a contentious fan question.
"Kelly, you hurled a number of insults at Shane such as 'dork, loser, twerp, little pussy and little bitch.' Why can't you control your temper? The crime didn't justify that punishment.'"
"To me, it did!" Kelly snapped.
Emily jumped in, "I felt like it was disproportionate as to what she said to him based on what he said." Kelly mocked Emily's words at the time of the initial argument, "Really? You are drunk! This is your normal behavior? Ew!"
On the reunion show, Emily Simpson continued, "Okay so 'you're a little bitch. You're a mother f*****r. You're a twerp."
"Actually, I could have said a lot more." Kelly responded.
Emily's BFF, Gina Kirschenheiter, 34 chimed in, "It was disproportionate. It makes you look bad!" 
"What are you the morality police?!" Kelly screamed at Gina before Tamra  jumped into the fight with, "What did she say?"
Kelly told Tamra, "She said it made me look bad. What do you care if I look bad?" "So Tamra, you are telling me that if Kelly called your husband Eddie names you wouldn't be upset?" Tamra responded, "If my husband did something," to which Emily told her, "He didn't do anything." "He name called me!" Kelly screamed at Emily.
Press play to watch a snippet of the drama unfold below.

Don't miss part three of The Real Housewives of Orange County Reunion tonight at, 9:00 p.m. EST, on Bravo.
Do you think Kelly Dodd is justified in attacking Emily Simpson's husband? Sound off in the comments below.
"Like" us on Facebook  "Follow" us on Twitter and on Instagram