RECAP: 'Married to Medicine' Simone Explodes On Cecil Over Bringing Tammy Into Their Marriage!
Welcome back to Married to Medicine! We begin with Dr. Jackie at the office checking on pregnant Jessica Dime from Love & Hip Hop Atlanta and baby daddy NBA player, Shawne Williams. Jessica is about to pop and wants an epidural for the big event. In her own mind, Dr. Jackie wishes she too could have an epidural for her heart after her husband, Curtis, broke it. But what doesn't kill you, makes you stronger, or gives you stretch marks.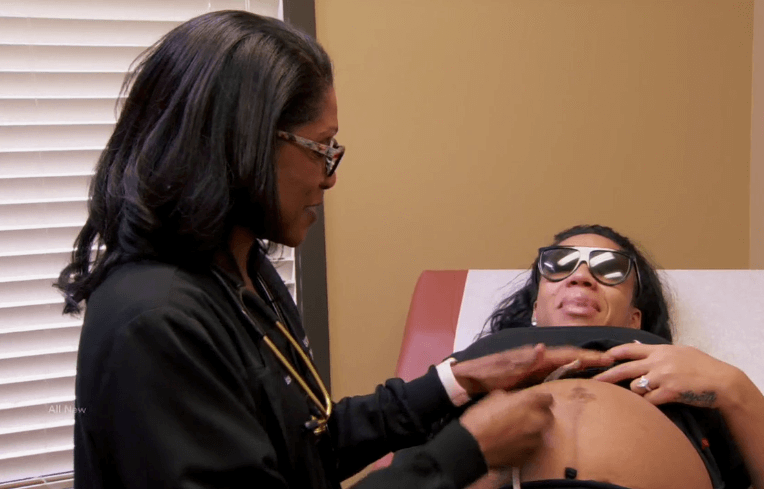 Next up, we check in on Dr. Simone and Cecil, as they have a nice evening out. Even before the drinks arrive, things go sideways. Simone gives Cecil a veiled threat to never, ever, ever, put her in a situation where she is forced to kick him out.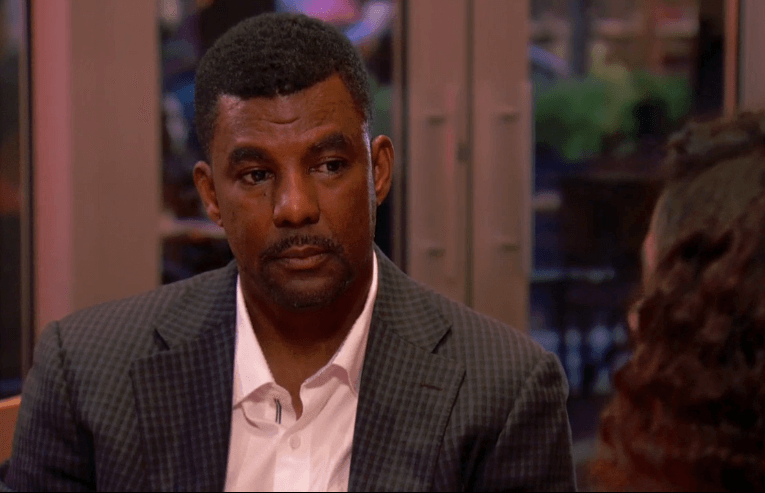 Simone says there's still a wedge between them because Cecil doesn't get the 'world of hurt' he caused by keeping his friend, Tammy, around. (Eight days during Christmas?!) Simone gets mad all over again and starts cussing. Cecil is confused because he thought tonight was going to lead to sex. Think again Cecil! Simone storms out of the restaurant.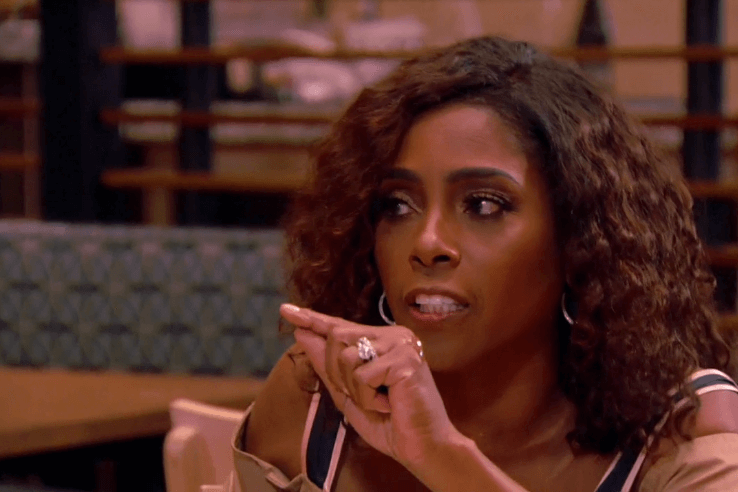 Over at Contessa's house, she and Dr. Scott are styling the kids' hair. Contessa says Scott is old school with the hair-do. They call Contessa's dad, Gerald, to say hi. Gerald was an absentee, ex-addict, father who is now making up for lost time. Contessa is flying him to Atlanta to visit the family in two weeks. Everyone is looking for a fresh start.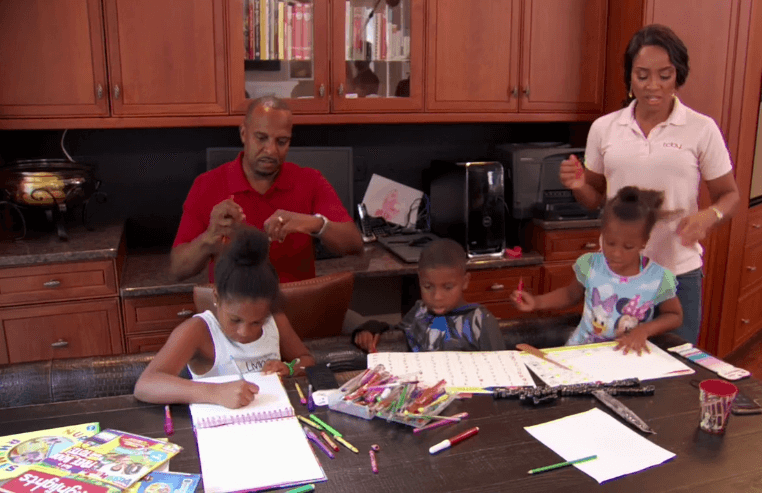 Onto Mariah and her beautiful daughter, Lauren, visiting stylist Anthony Williams. He is tasked with helping Lauren with that difficult transition from being an 8th grader to being a 9th grader. Anthony tells Mariah to drink her wine and stop answering for her daughter. We see a quick fashion show and Lauren looks great in every dress, but the must have item is the leather mini skirt.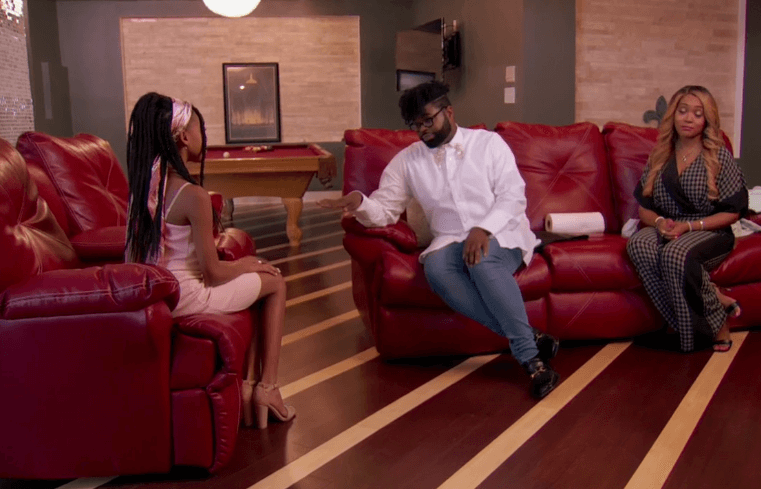 Toya calls Simone to pitch the winery girls' trip for this weekend. Simone is skeptical if Toya should be planning anything after their Antiqua trip, but agrees to go. Toya calls Jackie who answers the phone during a procedure (scary) and she says she'll go if Toya will behave. Fingers crossed Toya's fingers were crossed during that promise.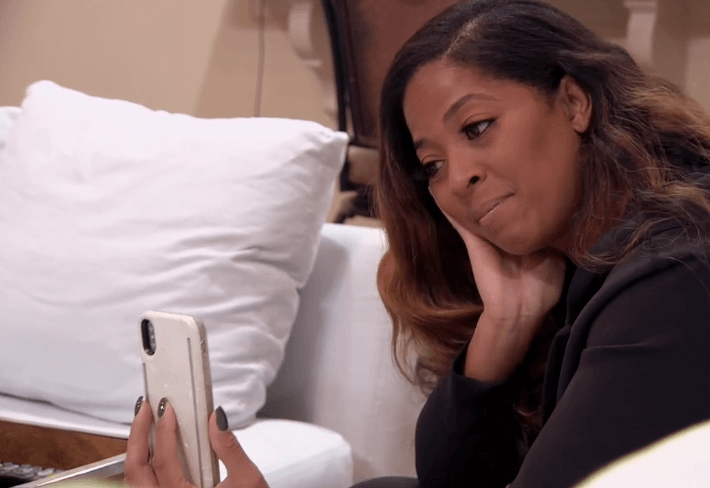 We find Heavenly in church praying for help for her talk with Mariah. Mariah asks what she did to offend Heavenly. She tells Mariah that she lied on her. Mariah denies lying and says Heavenly lied about the size of her husband Aydin's manhood. Heavenly explains to Mariah that she reminds her of her sister and her sister is jealous of her. Mariah says she's not jealous and perhaps Heavenly was always hating on her from the get-go. Then Heavenly drops an F-bomb in the house of the Lord. Lord Almighty, somebody's going to visit Satan. The ladies say that going forward they will own their stuff.
Get on the bus – the party bus! Mariah tells the group that she is on call and Aydin is under the weather. Can she drink while on call? Pass the Pinot! We learn that things are still awkward for Simone and Cecil at home, and by awkward Simone means, terrible.
Toya announces she'd to use the drive time for everyone to get things off their chests. Simone recommends they name one thing they each need to work on. Simone says she needs to exercise more patience and stop popping off. Quad says she needs to work on her stubbornness. Everyone else is like, thank you, Jesus, for helping her see the light. Contessa says she needs to meet people where they are. WTF? No one is buying this. Simone suggests Contessa needs to stop criticizing people behind their backs.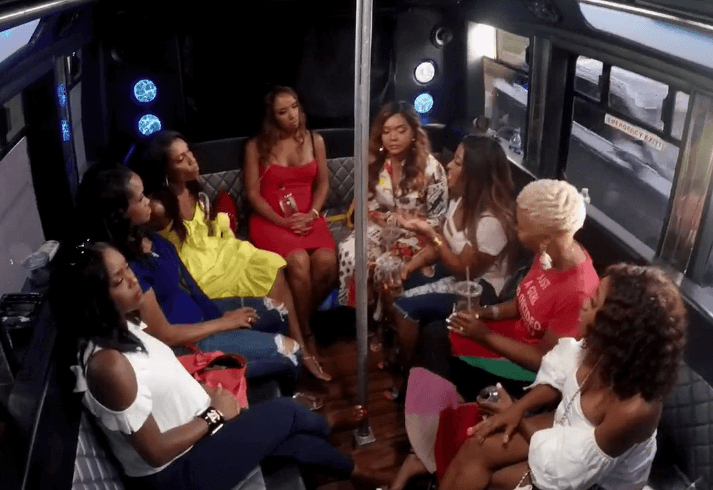 This leads to Toya calling Contessa's husband a liar. She says he lied about whether Toya hit Contessa in the chest on purpose in Antiqua. It's about to go down. Toya stands up. Contessa stands up. Some of the other ladies stand up. It's kind of funny because there's a pole in the middle, and I'm thinking, they should have a pole-dance-off, not a throw-down. Mariah tries to help by singing Kumbaya. Dr. Jackie thinks an exorcism maybe necessary for these two.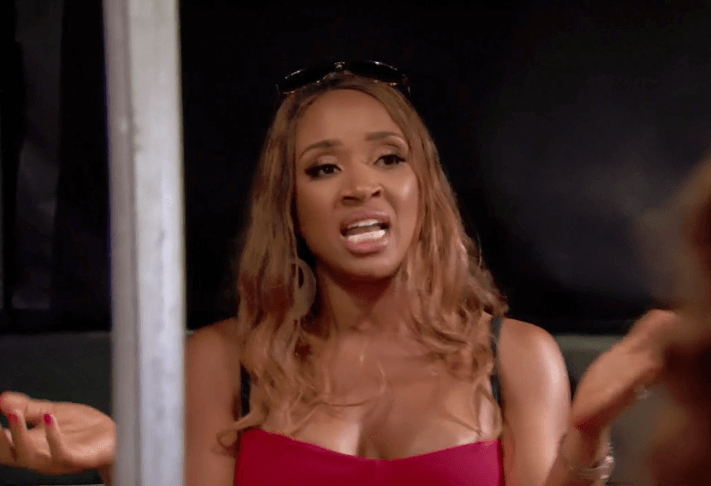 The ladies arrive at the Frogtown Winery with wigs in place. Let the drinking begin! Dr. Jackie won't drink because she says it's her duty to prevent the choke-outs. They sit down for lunch and Contessa isn't done with the egg-on. She tells the group that if they're going to call husbands liars, then she wants Toya to know that her BMI is the same as Damon's. Oh, chile, she just called you fat. Quad tells Contessa she needs to stop this because Toya didn't hit her on purpose. Toya hit her because she saw an itty-bitty, baby crab. Contessa agrees to move on, but doesn't apologize, so therefore Toya won't be moving on.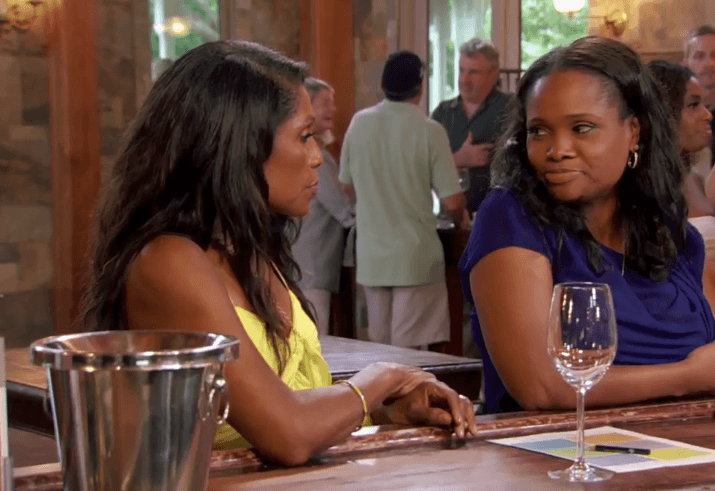 Onto the next winery. This is Kaya Vineyards and they give nice pours. Mariah receives a phone call from Aydin, letting her know that he's been admitted to the hospital for viral meningitis and the news rocks her world. Meanwhile, Simone takes Dr. Jackie aside to tell her about her explosive date-night with Cecil.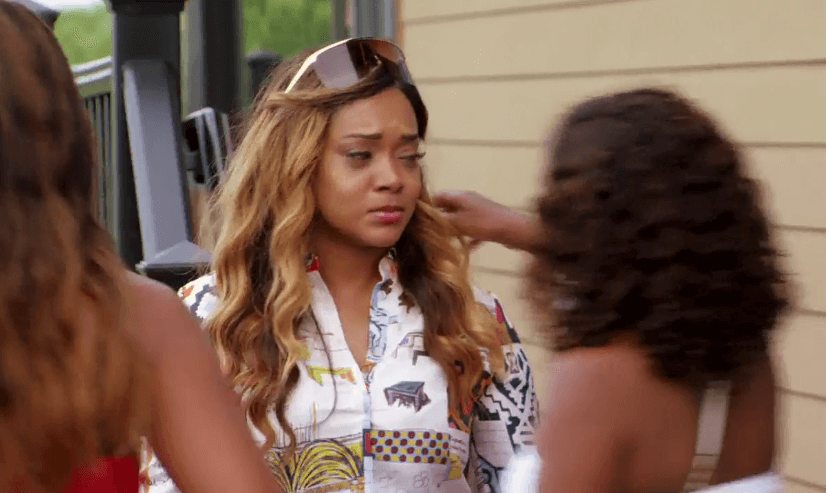 Next week on the Married to Medicine finale — Mariah rushes to be by her husband's bedside in the hospital. And Simone and Cecil head back to marriage counseling after her blow up.
"Like" us on Facebook  "Follow" us on Twitter and on Instagram 
I am so lucky to combine blogging with my guilty pleasure of watching reality TV. I read all the comments and respond to most. Feel free to reach out to me. If you like fiction, I have two published novels: Three Days in Purgatory and A Reason to Run.