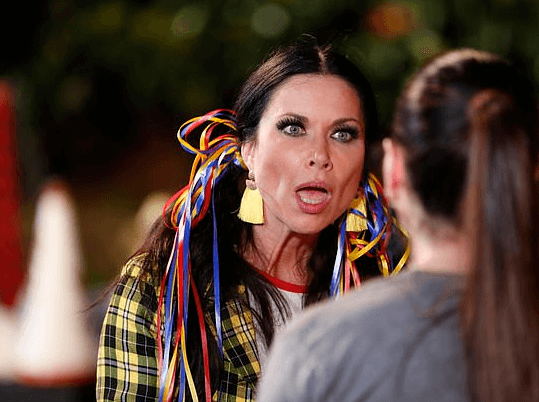 Real Housewives of Dallas Recap!
The Real Housewives of Dallas season three finale is finally upon us after a season filled with betrayal, friendship fallout, fighting and negative bank accounts!
The episode opens with  Stephanie Hollman planning a college bacchanal for Travis' Harvard Business School send off. "Some of my best memories were on the floor of a frat house," Stephanie says, adding "But not having sex." Thanks for the clarification. The kegger kickback will include beer pong, funnels, Jell-O shots galore, and a foam-filled bouncy house.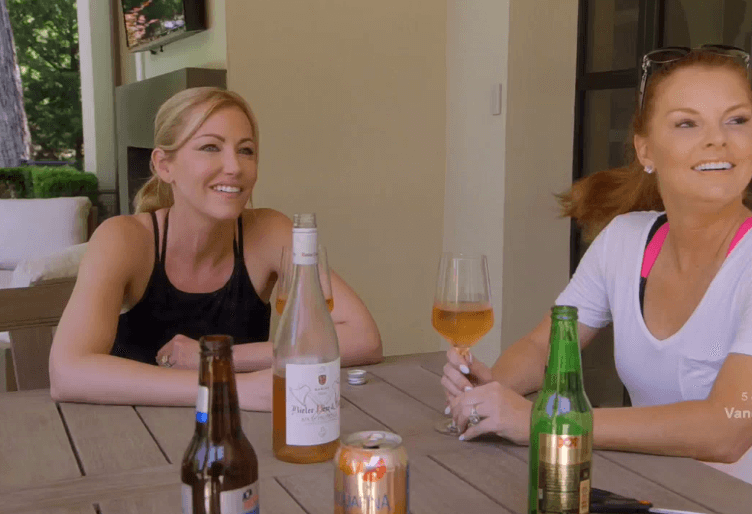 D'Andra Simmons can sleep at night now — LeeAnne Locken and her fiance Rich have set a wedding date! They'll jump the broom on April 27, 2019 — at the modern-art amorphous white space chapel on the grounds of the Cathedral of Hope, famed for its prominently LGBT congregation. And the couple could not be happier.
Meanwhile Mama Dee finally gives up her reign over the family business and hands it over to D'Andra in a ceremonial luncheon. And D'Andra couldn't be more elated to finally have 100% control of the purse strings business. She says she's very deeply moved to hear that her mother is proud of her.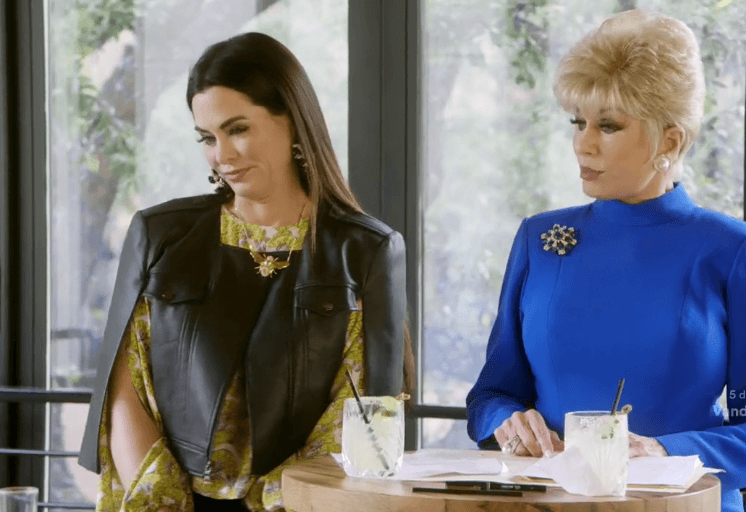 LeeAnne and Kameron Westcott are shopping for a gift for Travis' frat party. Kam thinks the party theme is stupid and an excuse to get drunk. The ladies chat about the phone drama between LeeAnne and Brandi Redmond. LeeAnne is convinced the party is a set up, "Every ounce of me wants to walk in the door and say, 'The peaceful bitch that you all have been dealing with is back home banging the shit out of that Tibetan singing bowl, and Bitch LeeAnne showed up to kick all y'all's asses." LeeAnne has concluded that Brandi has indeed stolen her phone and Kam speculates that Brandi found the phone but didn't return it immediately. She also admits that she never cloned Brandi's phone, it was a joke to poke to get under Brandi's skin.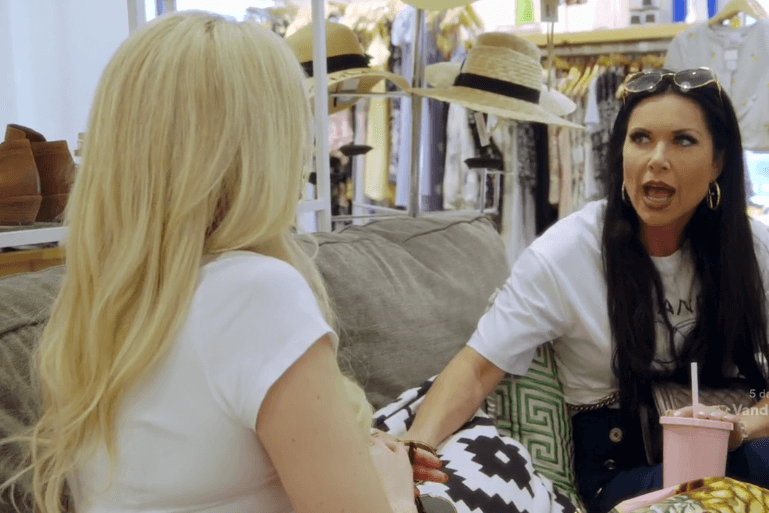 The frat party is underway and the ladies have all arrived. LeeAnne and Stephanie briefly debate whether LeeAnne saying she cloned Brandi's phone is a joke."I am not Satan," LeeAnne explains. Stephanie then brings Brandi and LeeAnne together, as the other women circle around the two. LeeAnne tells Brandi that she stole her phone, because she had "images of the Baltic Sea." Brandi denies it and says if she stole the phone she would not have returned it. 
Their argument goes from zero to one hundred in a nanosecond and turns into an explosive blowout, "Do you think you're better than than the rest of us?" Brandi asks, getting in LeeAnne's face. "No, I don't, and that's your problem," LeeAnne says, poking Brandi in the chest repeatedly to punctuate her sentence. 
Brandi then kicks LeeAnne out, "You better kiss your own ass and fucking hit the door!" Brandi shouts. "Try me," LeeAnne barks back!
Brandi then plays victim and begins sobbing, while LeeAnne retreats over to a picnic table. "Cry, bitch!" she shouts in Brandi's direction. "Be a motherfucking victim that you created for yourself!" She continued. LeeAnne then throws herself down on the ground and yells: "Jesus Christ, please tell me what the fuck to do. I can't hear you, God, and you have fucking left me. I am so fucking alone. And I don't know what to do!" Cary, who seems over the bs dumps her drink very close to LeeAnne's body, then throws her cup at her.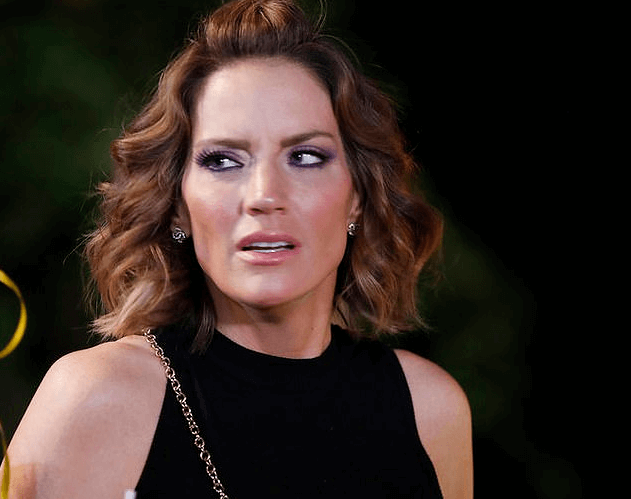 Next week, Cary Deuber, Stephanie Hollman, LeeAnne Locken, Brandi Redmond, D'Andra Simmons and Kameron Westcott will settle their season three beefs on the explosive Real Housewives of Dallas reunion! 
"Like" us on Facebook  "Follow" us on Twitter and on Instagram