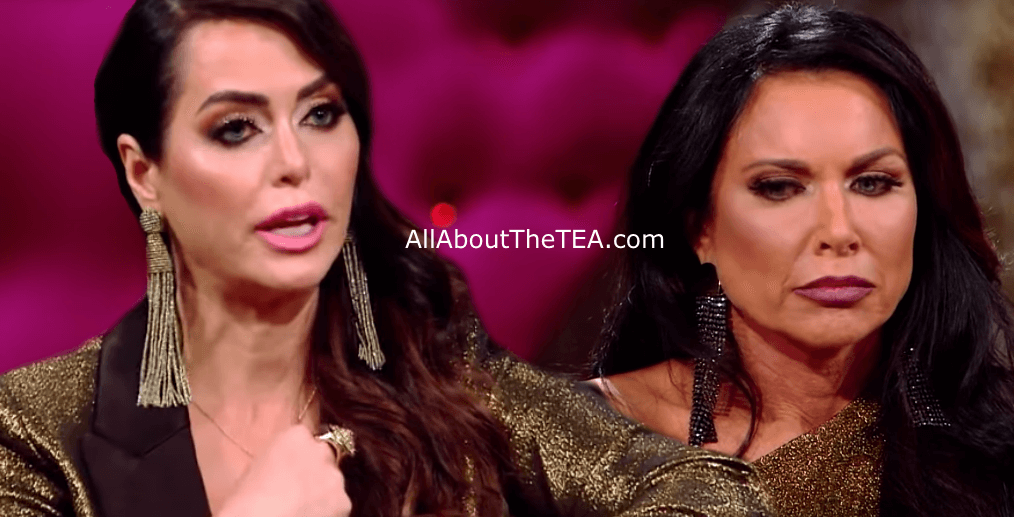 Real Housewives of Dallas Reunion Trailer!
Cary Deuber, Stephanie Hollman, LeeAnne Locken, Brandi Redmond, D'Andra Simmons and Kameron Westcott will settle their season three beefs on the explosive Real Housewives of Dallas reunion! 
Bravo has released  a trailer for the dramatic two part reunion. Part one airs on Wednesday, December 5 and D'Andra drops a bombshell on Cary about an alleged plot to fat-shame her, while Cary fires back by revealing a disparaging text D'Andra sent to Kameron. Stephanie explains her previous struggles with depression, Kameron defends her behavior in Beaver Creek, and Brandi and LeeAnne will face-off over whether or not LeeAnne has changed.
Also, D'Andra Simmons and LeeAnne Locken's friendship fallout will be front and center at the reunion.
"For two years, I have held a secret about you, LeeAnne, so I'm going to reveal it right now," D'Andra blurts out in the teaser's first seconds.
"Why don't you jump in a f**king lake and drown?!" LeeAnne fires back.
"Honey, I'm a hard female dog to knock over," LeeAnne told ET at the 3rd Annual Vanderpump Dog Foundation Gala in Los Angeles after taping the reunion in New York City. She promised the two episodes will be "loud" and claimed they will be filled with "a lot of lies."
"I have to say, I think we kept Andy [Cohen] 100 percent entertained the entire time!" she added. "At some point, I think he was like, 'Where are these girls from?!' We're like, 'DALLAS!'"
"You have no idea, I mean, it was intense," Kameron Westcott teased at the same event. "It was intense. I still am shaking from the reunion. I literally am still having a hard time sleeping."
Check out the trailer here:
Part one of The Real Housewives of Dallas season three reunion premieres Wednesday, Dec. 5, at 10 p.m. ET, on Bravo. And make sure to tune in for the season finale this Wednesday, Nov. 28, at 10 p.m. ET.
"Like" us on Facebook  "Follow" us on Twitter and on Instagram