RECAP: '90 Day Fiance' Ashley Confronts Jay About His Sneaky Behavior!
TLC's 90 Day Fiance couples are edging closer to matrimonial finish lines — but obstacles continue to threaten their happily-ever-afters.
Colt Johnson and Larissa Christina Dos Santos Lima
The episode begins with a TLC serenaded car ride with Colt, Larissa and Mama Deb. The trio is headed out for dinner, and Larissa is excited to show off her country's cuisine. The Brazilian steakhouse is a hit, so Larissa grabs the TLC funded moment to request a fancy wedding. She prattles and jabbers over details, and the pricier the better. Deb doesn't believe that her baby boy is ready for marriage, and secretly hopes that the romance crashes. Larissa agrees, announcing that Colt's shot at matrimonial success has plummeted to 30%.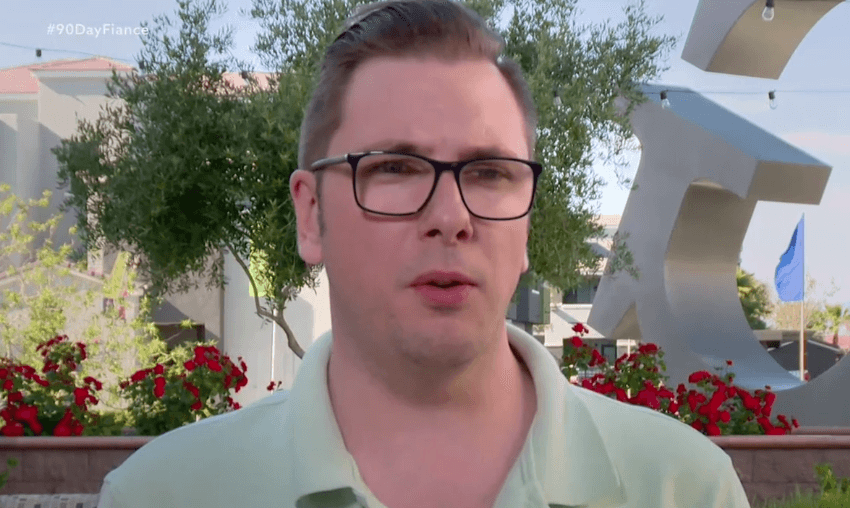 Colt later proposes a wedding venue option, the gesture proving his true love and devotion to glamor. They check out the restaurant, and a rep is evidently paid off to exchange flirty quips with Colt. Larissa labels "Colty" an attention whore, and rather loose with eyewear compliments. Larissa warns her fiance to get serious, threatening to hit the bricks.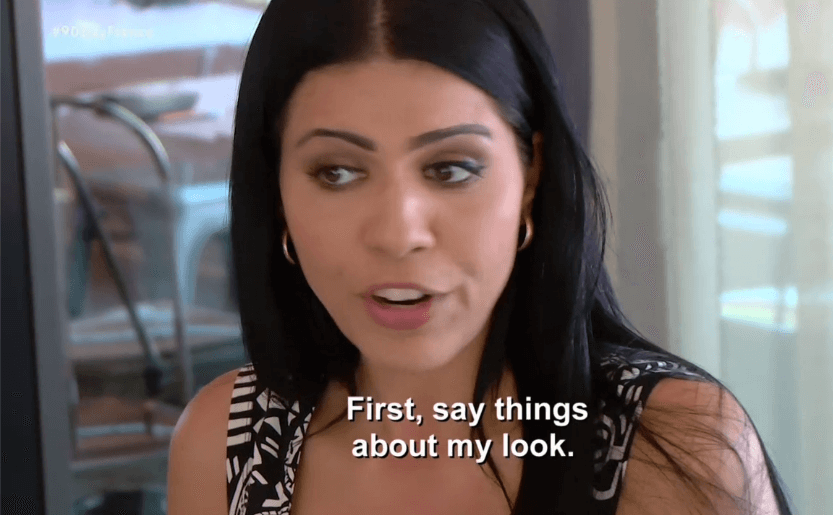 Steven Frend and Olga Koshimbetova
We catch back up with Steven and Olga, preparing to leave the hospital. Olga is walking while carrying a newborn fresh off a c-section, her post-op  shuffle a painful sight to watch. Steven shoots unwanted advice through the newborn's cries, seemingly miffed to have been bumped from Olga's number one spot. Olga reflects back on the cringeworthy snippets during confessional spots, partially blaming fatigue and emotional overload for Steven's selfish outbursts. They struggle with the baby's carseat before heading home, as Steven launches another self–absorbed rant. Olga admits that Steven's fuse is short, and their dynamic scary.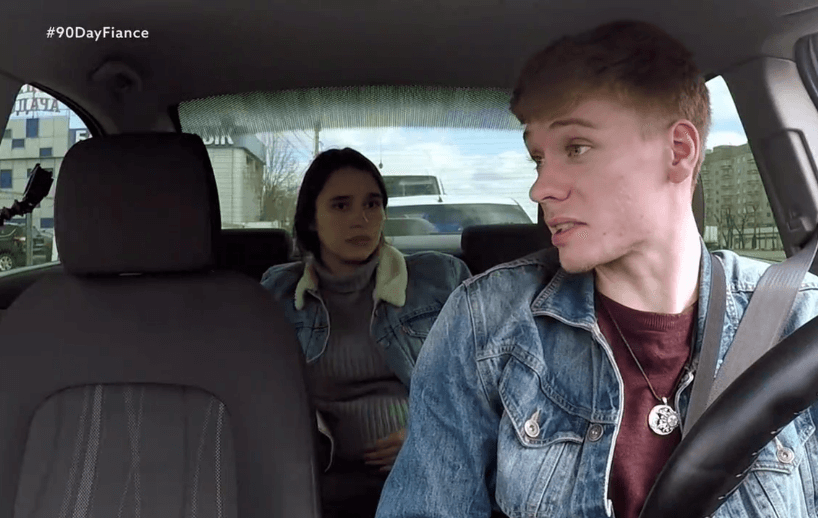 Steven continues to make absurd demands, bringing Olga to frustrated tears. The duo continues to bicker and fight, and Olga points out that Steven's temper is off the charts. Olga begs him to shut up already, and they both acknowledge that they have a hard road ahead. This couple's outlook is bleak.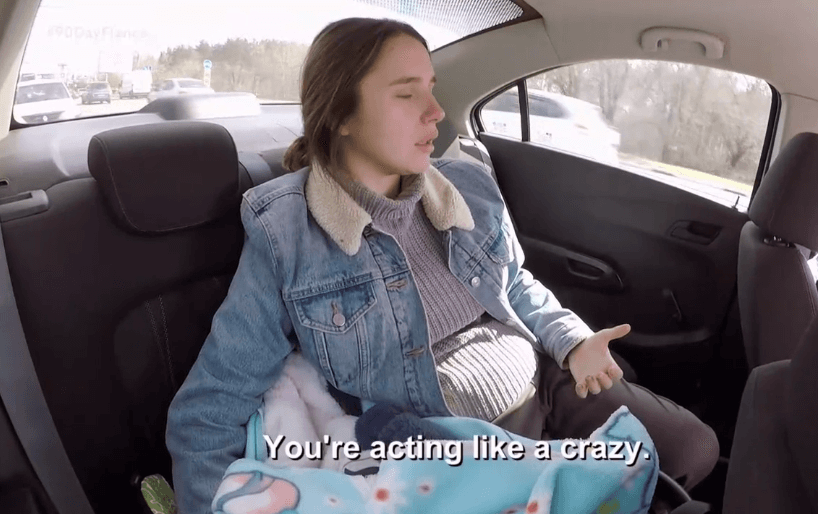 Ashley Martson and Conroy "Jay" Smith
It's trouble in paradise for these lovebirds — because Jay is struggling to adjust, and is finding comfort by connecting with Jamaican hussies back home. Ashley is worried, and doesn't want another breakup due to trusting a cheating scoundrel. Jay later cooks Ashley dinner, where she encourages  him to communicate more — preferably with her. Jay disagrees with her indignant assessment, and advises her to stop being nosy and spiteful. Ashley is peeved that Jay is traipsing around fast food joints without her knowledge, but Jay feels imprisoned and needs space. Jay has a cheating past, and Ashley admits that she cannot turn a blind eye forever.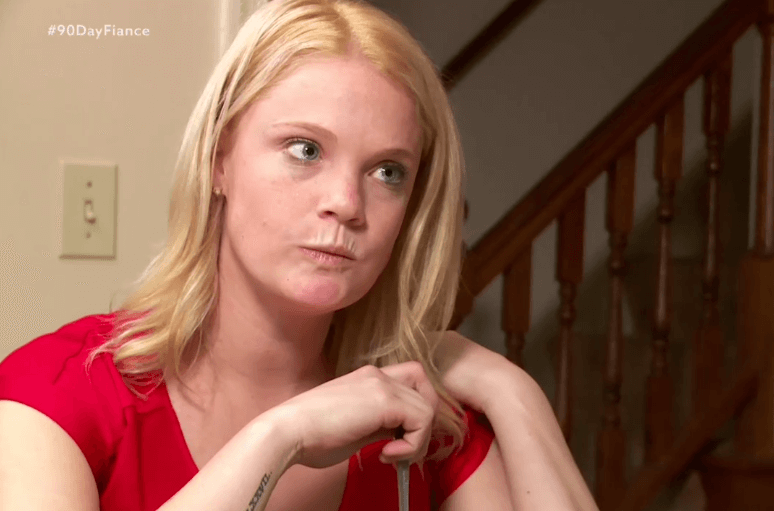 Eric Rosenbrook and Leida Margaretha
Leida's family is headed home, and her father is concerned about leaving his daughter and grandson facing a dumpy future. He adds that he isn't sure if the family will return for Leida and Eric's wedding. Leida gets busy cleaning the apartment, and is annoyed that she has to share her space with Eric's grubby daughter. She prepares to face Tasha, and Eric is worried about their first meeting. Leida wants Tasha to hit the road, but Eric says that he will not kick her out. Tasha comes home and greets Leida pleasantly, apologizing for the mess. Leida communicates that she was angry over the dirty apartment, accusing Tasha of being a vindictive slob. Tasha admits that she feels badly about Leida's rough entry, but Leida is unconvinced, and declares that Tasha needs to get out. Tasha understands, but informs her that since her name is on the lease, she will determine her own exit date. Eric pushes her to move it or lose it, and adds that he's paying for all household expenses. Tasha finds the whole deal sketchy. Leida agrees.
Kalani Faagata and Asuelu Pulaa
Kalani and Asuelu are adjusting to life in Utah, and Kalani and her brother, Nick, decide that teaching Asuelu to ride a bike on camera would be amusing. The lesson is a bit hard on his "boo-hole" but Asuelu manages to stay upright. Kalani is worried about marrying her baby daddy, because when it comes to parenthood, he's still on training wheels. She shares her concerns with her bro, while Asuelu careens around on his two-wheeler in the background. Kalani later sends Oliver off with Asuelu and Nick, hoping that her baby beau can step up past the middle school dad stage. Asuelu snarks that he likes having an American baby mama, the zinger blipping Nick's radar. Nick tests his skills in a retail setting, and Asuelu continues to handle the baby roughly. Nick understands his sister's concerns and is worried about Kalani marrying a man-child. Asuelu later complains to Kalani about her boo-hole brother, and she confesses to setting him up for observation.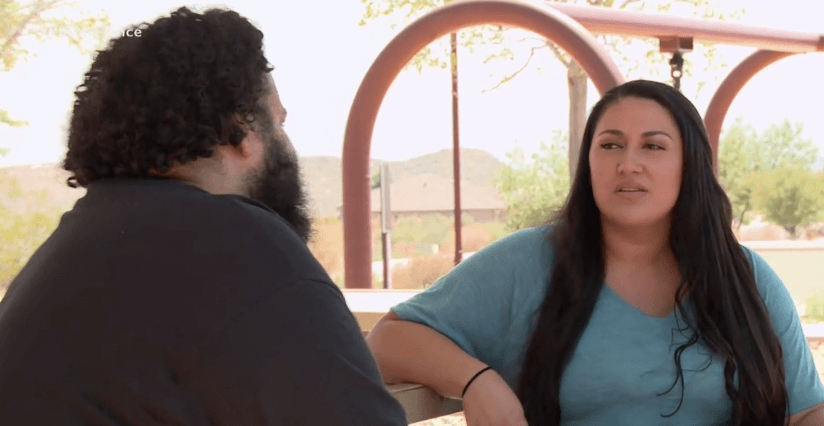 Jonathan Rivera and Fernanda Flores
Jonathan and Fernanda are Chicago bound, to meet his family. Fernanda is supposedly unaware that her fiancé kept their engagement announcement exclusively on Facebook. The couple is greeted warmly by Jonathan's sister, Jackie, and her boyfriend, but Fernanda isn't buying her sister act. Jackie weighs in on the teen beat romance, and notes that maturity is needed — stat. Jackie busts her brother for keeping the engagement under wraps, but hopes that Fernanda and their mother will get along. The couple takes in the sights, and Fernanda loves the city.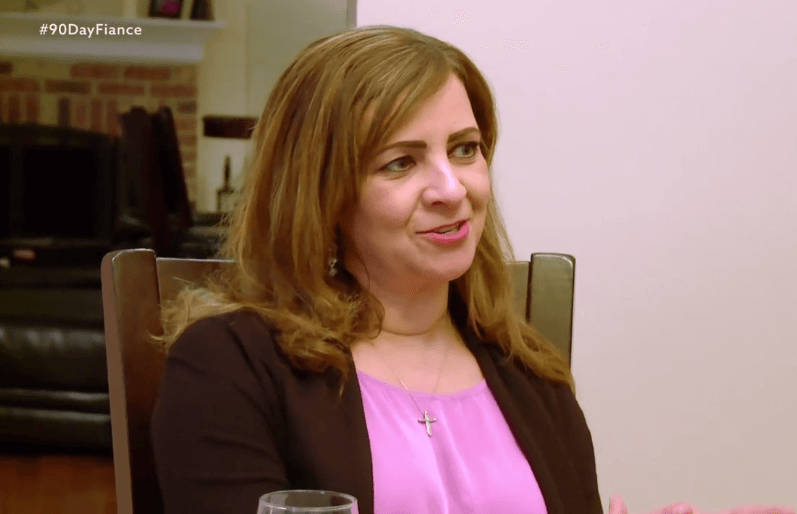 Jonathan's mother, Ceci, greets Fernanda kindly, but is clearly on edge, especially after noticing her son sporting a wedding band. Jonathan ditched his family for a Mexican hottie, and for that, he must pay. They argue real age facts, and debate teenage marriage. Ceci wants them to put the brakes on their forever, but agrees to think about joining a wedding dress shopping excursion.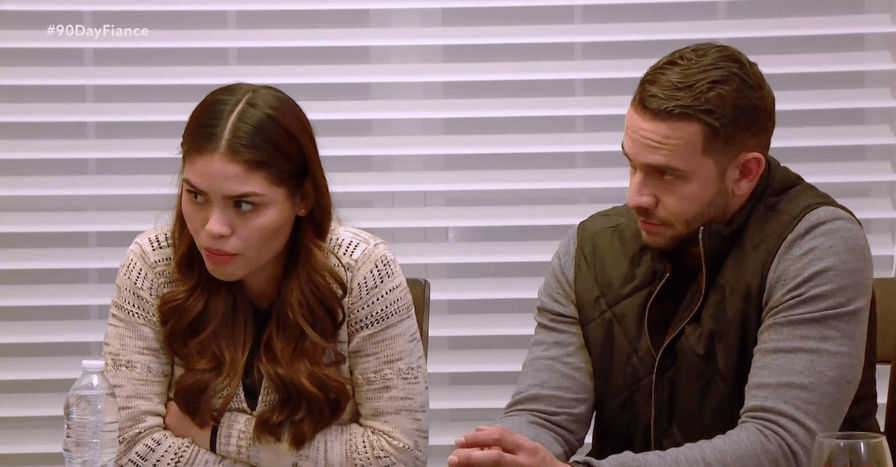 90 Day Fiance tensions are rising — which couples will make it to the altar? 
"Like" us on Facebook  "Follow" us on Twitter and on Instagram 
Becca is a Senior Editor for All About The Tea. She's a coastal girl who loves the outdoors, and writing about the sneaky and silly side of reality TV. Her bio is short, but her snark is endless. She loves writing for the sharpest posters in the world.