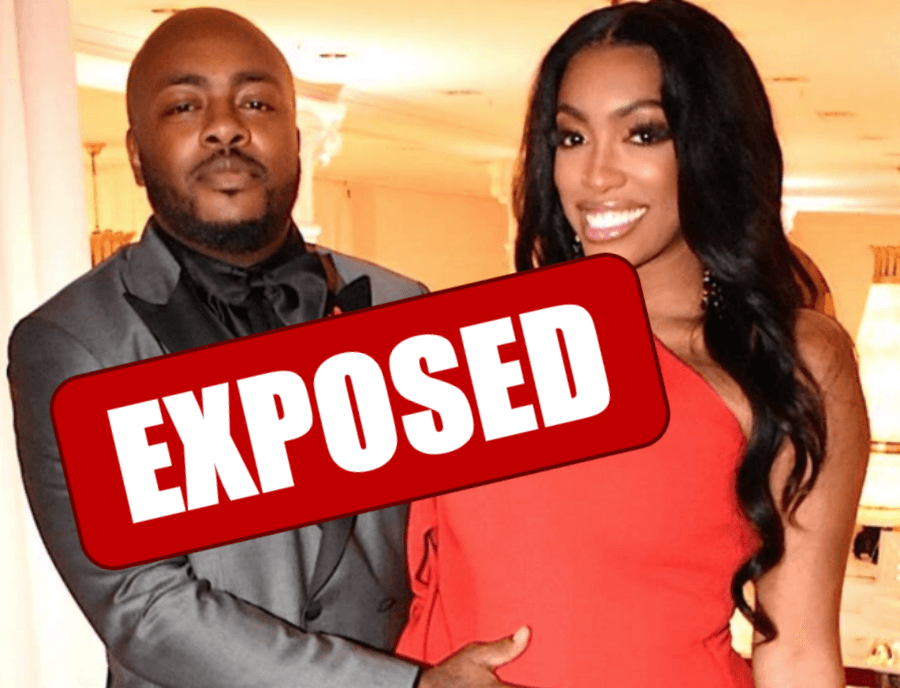 Porsha Williams' baby daddy Dennis McKinley's hair weave company is conducting bad business, according to some very unhappy customers.
Dennis' hair weave business, "Queen Virgin Remy" was hit with a D- rating after numerous complaints accused the company of fraudulent dealings.
"I paid $250 for four bundles of Cambodian loose wave hair," the customer wrote on August 9, 2017. "I received one bundle of Cambodian loose wave and three bundles of Brazilian loose wave. I immediately called customer service and was told to take pictures, submit them via email, and the store manager would call me back. I called the store three times that day and during my last call I was told that I would not receive a call back, all sales are final, no exchanges or refunds. There's no refund policy listed on the website."
That complaint went unanswered.
"I ordered Peruvian deep wave online about a month ago, two co-washes, conditioner, water and oil everyday, comb about 4-5 times a day and right now it's so tangled and matted that I'm beyond frustrated. I just feel as if I paid too much money for it to be tangled the way it is. They responded claiming that I did not use alcohol free products and the oil was too heavy; rewash hair with shampoo and conditioner. My response: I was giving it some time until I responded after rewashing the hair with "alcohol free" conditioner and the results are the same; knotted and tangled. I'm very displeased with this hair and I feel that $222 for one month of wear is not satisfactory. The company claimed they sent a card on instructions of how to wash the hair and therefore a refund could not be given. I rewashed a third time with shampoo and conditioner and that hair is still matted." Another customer voiced on May 20, 2016.
The company responded to the complaint, "For all purchases at Queen Virgin Remy, we provide hair care tips on the back of our flyer. The flyer states that products containing alcohols, sulfates and paragons are not recommended. We also recommend a light serum such as organ oil. The flyer also states that it is important to condition more than you shampoo.
In the following complaint, the client claims Queen Virgin Remy simply never shipped the product after she paid $300.
"I placed an order with this company on 3/12," the customer wrote in the March 23, 2016 complaint. "My order was processed 3/14 and product was shipped, stating it would arrive in two business days. I am filing this claim on 3/21 after my product has not shipped. I notified Queen Virgin Remy that USPS tracking number provided states that the product shipping label [was] created, [but] the product has not been processed by USPS. I, as the consumer, cannot even tell if the post office has received the product. I called customer service twice and emailed regarding this situation and lack of shipping. I was told that 'once they create the shipping label, it is up to me to deal with USPS, they don't have to do that.' This business needs to be reported and penalized. I asked to speak with a manager, she then informed me this has happened before, and they take no responsibility. They are the shipping institution and they can pursue insurance claims with USPS since they are the entity that purchased the shipping and insurance. I as the consumer am left without either product or my original $300+ dollars that I paid to Queen Virgin Remy."
The company responded, "Once the customer submits a claim informing the post office that she has not received her hair, the post office will contact us so we can provide further information to have the issue resolved. Once the hair is out of our possession, even though it is insured, it is up to the customer to inform the postal services that the product was not received. We are not able to file a claim as the retailer on behalf of a custom not receiving hair after we have shipped the hair out."

In June 2014, Kimberly Garlick filed suit against Dennis McKinley for "selling faulty merchandise" in the amount of $400 and "refusing to mediate."
Dennis responded with a motion to dismiss the civil suit in August 2014. In September 2014, the Plaintiff asked for the case to be dismissed with prejudice.

As  previously reported, Dennis and his ex, Shanise Thomason co-owned hair company, Queen Virgin Remy, and Dennis allegedly swindled the company from his ex-girlfriend by listing himself as the sole owner when trademarking the business. According to Shanise's daughter, Dennis "didn't have money or a car to get around in," when he started the business with her mother. On July 16, 2018, the couple settled the case. Shanise agreed to discontinue all use of "Queen Virgin Remy," trademark — details of the agreement is confidential.
'RHOA' RECAP: Porsha Williams Gushes Over Sugar Daddy Boyfriend Dennis McKinley On Season 11 Premiere!

Even more shocking, Shanise's daughter claims that Dennis physically abused her mother during her pregnancy. And had Shanise evicted from the apartment they once shared as a couple on April 29, 2014.
Should Porsha Williams be alarmed about Dennis McKinley's ruthless behavior? Sound off in the comments below!
"Like" us on Facebook  "Follow" us on Twitter and on Instagram